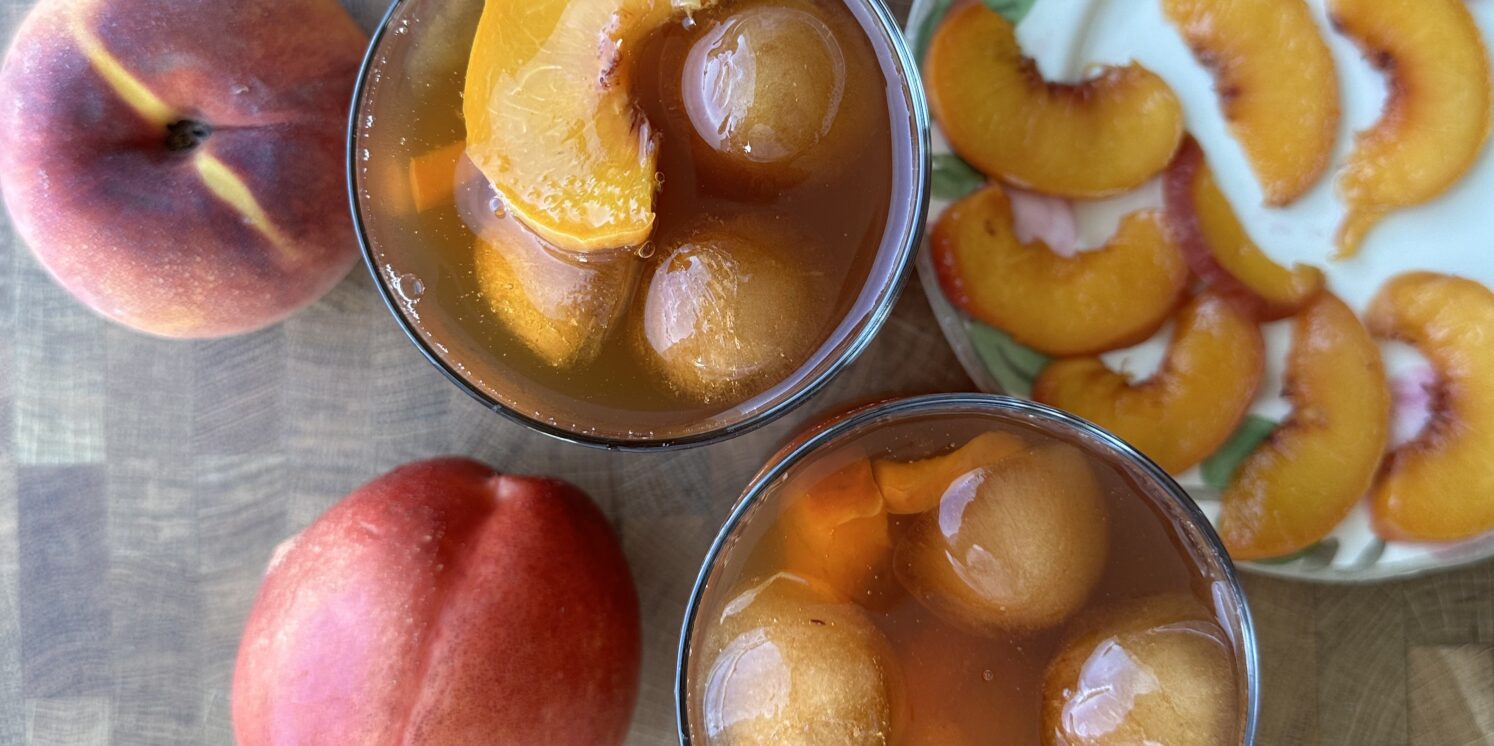 I'm a big tea fan (see my Green Tea Arnold Palmer, Oatmilk Matcha Latte, Warming Health Tea) because it's both refreshing and functional if I need a bit of a caffeine boost. Whenever I'm at a restaurant, my eyes almost automatically scan the entire menu to locate the "Drinks" section. And inevitably, I end up ordering a delicious tea.
Summer is peach season, and I want to capitalize off this delicious fruit. A versatile ingredient that you can use in salads, baked goods (my peach crisp last year!), and now tea.
I make a simple syrup using fresh peaches, and I add that to black tea. So simple yet so satisfying. The simple syrup has this beautiful pink color that's hard to resist. And it tastes just as good as it looks! This is the type of recipe that will stay on your docket as long as the syrup is in your fridge- trust me. The syrup keeps well up to 5 days in the fridge or 1 month in the freezer. You can also make peach popsicles with this simple syrup this too… Just saying!
A pro tip: Use frozen peach slices and iced tea ice cubes (I shared my tutorial here) to keep your drink as cold as possible. Yum!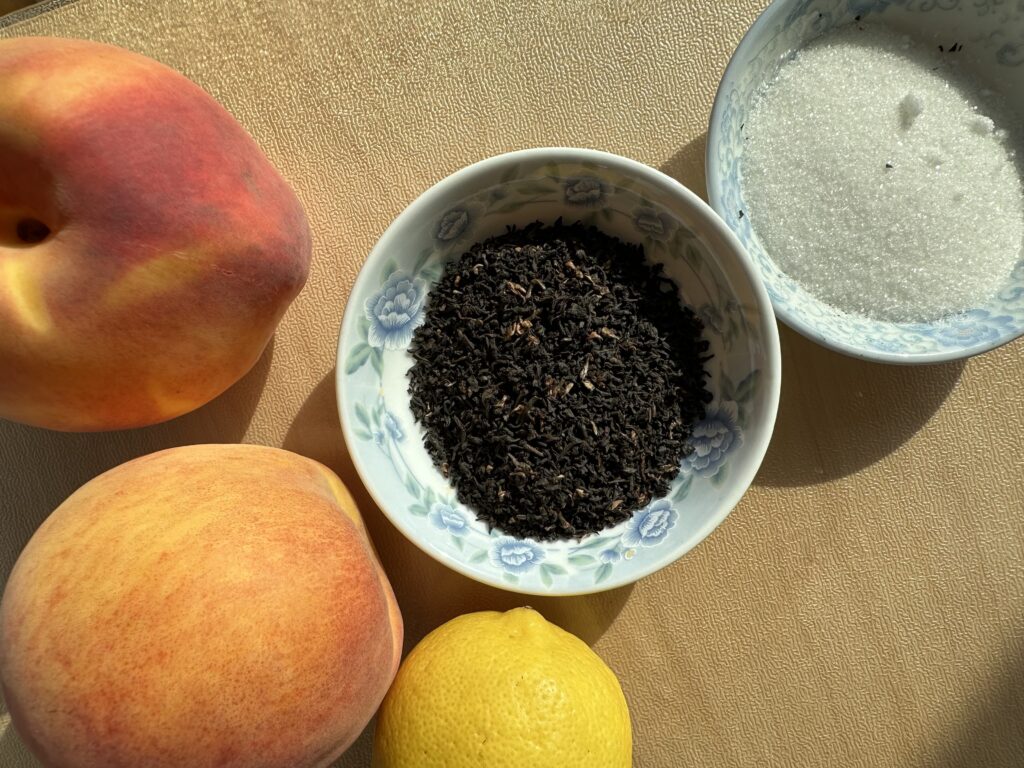 Cook time:
30 Minutes (+ 2 Hours Chilling)
Ingredients
Peach simple syrup
2 cup sugar
2 cup water
3 ripe peaches, thinly sliced
Tea
5 tbsp loose-leaf black tea (5 tea bags)
10 cups water
Directions
In a medium saucepan, bring sugar, water, and peaches to a boil. Stir, cover, remove from heat, and steep for 20 minutes. Strain and chill.
In a separate pot, bring water to a boil and make tea. My preferred ratio is 1 tbsp tea leaves to 2 cups of water. Strain and chill.
In a large pitcher, combine tea and flavor with simple syrup. There's no science to how much simple syrup you put in- You're the chef! Add ice cubes, garnish with peach slices, and enjoy.