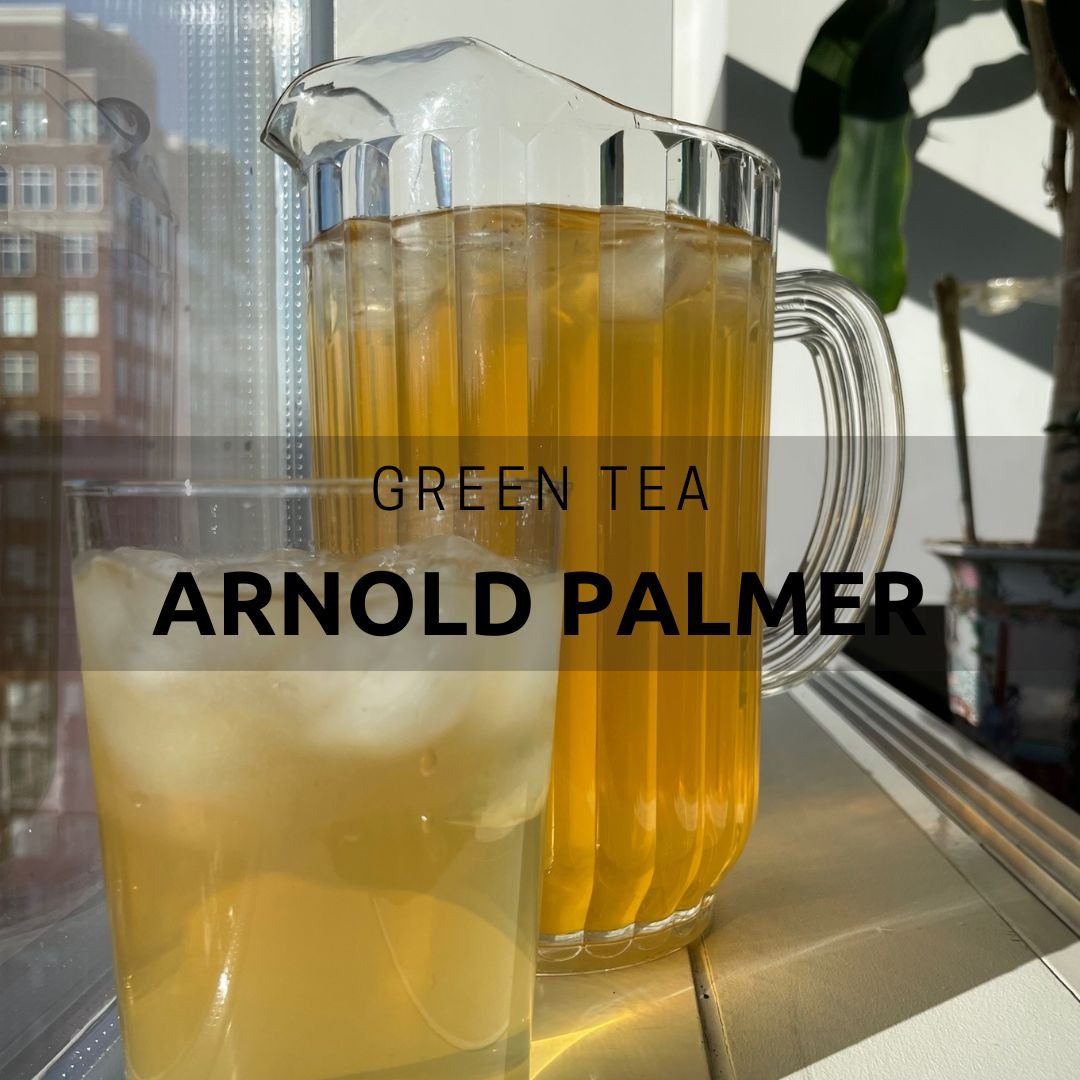 Let's talk Arnold Presses… I mean Arnold Palmers! Whenever I include Arnold Presses in my circuits, I inevitably misname them as Arnold Palmers. Maybe it's my subconscious telling me to reward myself with a refreshing, ice-cold drink after my workout…
An Arnold Palmer is a mix of lemonade and tea, two things I turn to frequently during the summer. Personally, the ideal Arnold Palmer is a combination of 1 unsweetened drink (tea) and 1 sweetened one (lemonade). If both were sweetened, that would be too much!
Here, I've put a spin on the traditional Arnold Palmer and used green tea instead of black tea- the green tea adds a lighter, floral note. You can "cold brew" your tea or use lemonade or green tea "ice cubes" (lifehack found here) to make the drink more concentrated.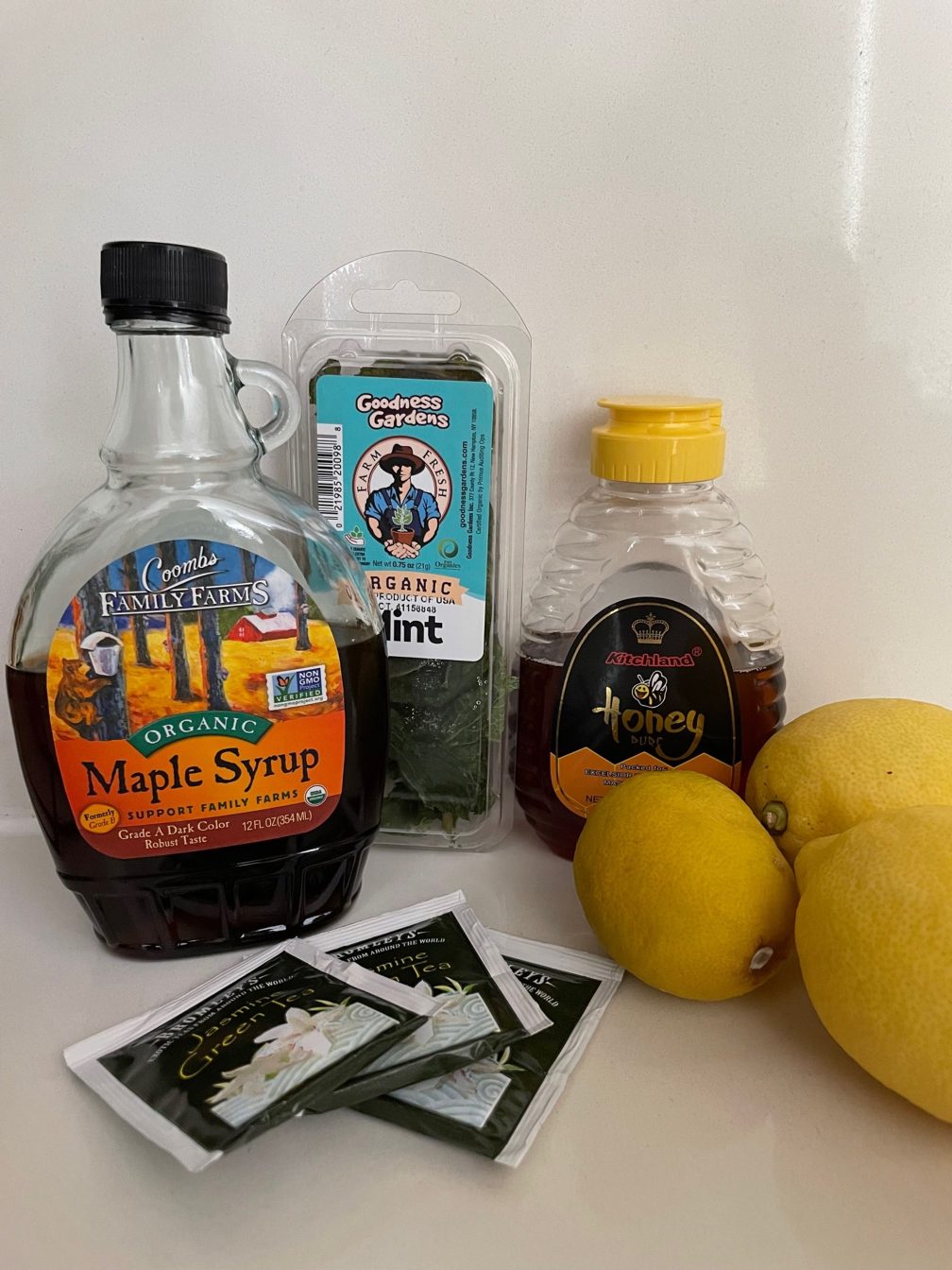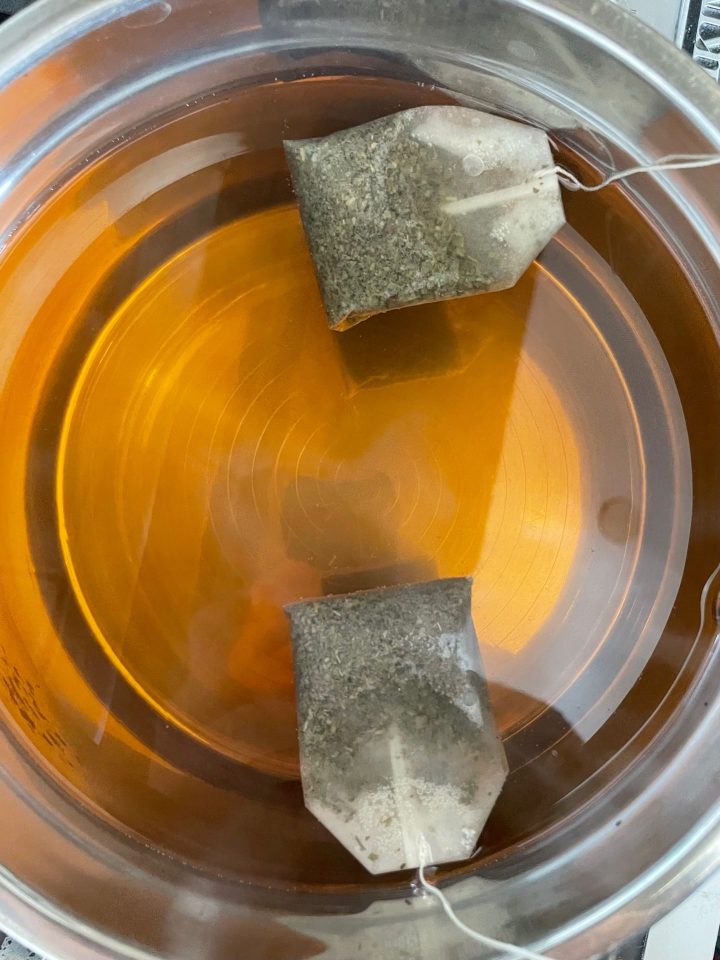 Directions
Make the lemonade as is. The base recipe can be found here.
Brew your tea according to manufacturer's instructions. Set aside until room temperature (or even better, chilled!)
In tall glasses, mix 1 part lemonade to 2 parts tea. Option to top with ice and mint. Enjoy!
Simple Roasted Delicata Squash
Next Post