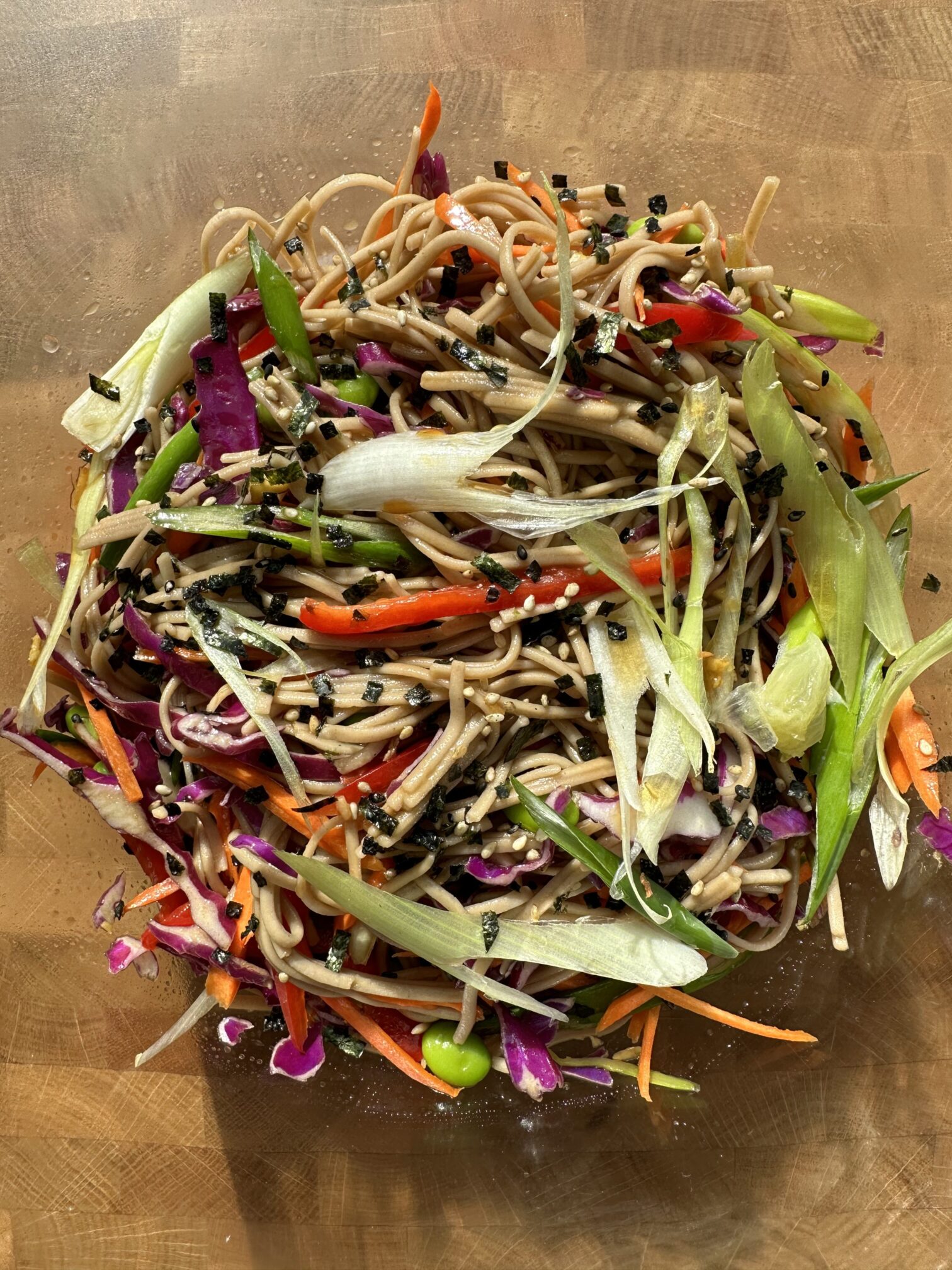 Lots of winter recipes are hearty, homey, and feel like a hug (see my recent Tamarind Beef Chili recipe). But sometimes I feel the need to have a lighter option. After all, we're slowly inching our way into warmer, spring weather!
I introduced my fun Dan Dan Noodle recipe a few years back, and I was recently inspired to revisit that recipe. So here's a spin on that classic: a veggie-centric noodle recipe using Japanese soba! Having bright, raw ribbons of carrots, red cabbage, bell peppers, and scallions with a tangy soy-and-sesame sauce over chilled noodles is a beautiful marriage of simple flavors. There's texture, freshness, substance all in one bowl. I topped the bowl with some furikake, Japanese seaweed and sesame.
You can make the sauce a few days in advance and prep the veggies the night before, so this dish comes together in a snap- the cook time reflects how quickly your soba noodles cook. Plus, this is easily adaptable to different dietary needs- vegetarian, vegan, omnivore, you name it. Roasted tofu, steamed edamame, braised tempeh, grilled chicken, cooked shrimp… anything is possible!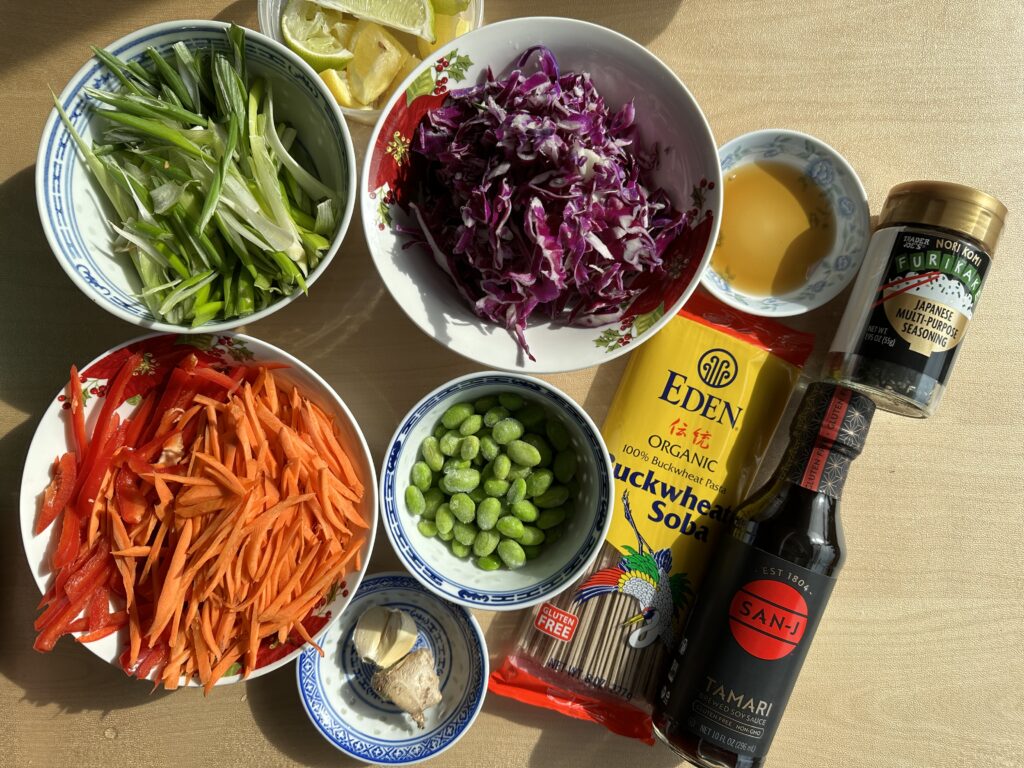 Ingredients
8 ounces soba noodles
1/4 cup tamari or reduced sodium soy sauce
2 tbsp sesame oil
Juice of 1 lime
2 tsp fresh ginger, grated
2 cloves garlic, minced
1 cups red cabbage, thinly sliced
1 cup carrots, thinly sliced by knife or mandolin
1 red bell pepper, thinly sliced
1 bunch scallions, julienned
1/2 cup edamame
Furikake
Directions
Cook soba noodles according to manufacturer's directions. Drain and rinse under cold water. Transfer to a large mixing bowl.
In a jar, combine soy sauce, sesame oil, lime juice, ginger, and garlic together. Shake thoroughly. This can live in the fridge for up to 3 days.
Add veggies to cooked soba noodles and drizzle dressing. Garnish with furikake or just sesame seeds. Enjoy!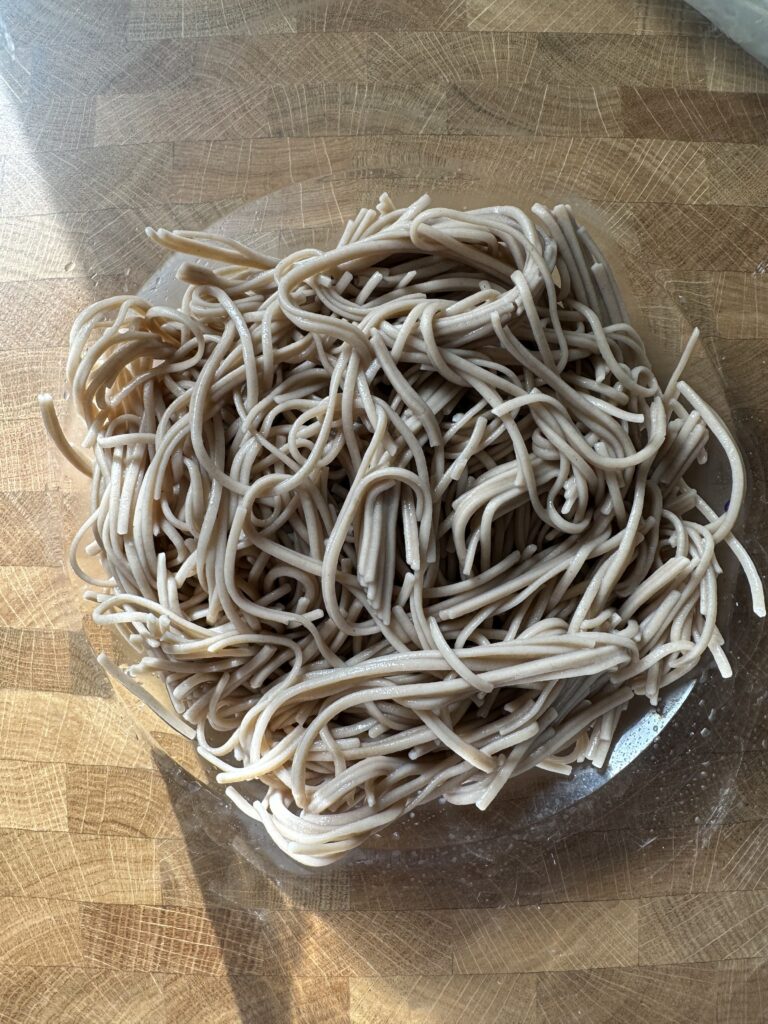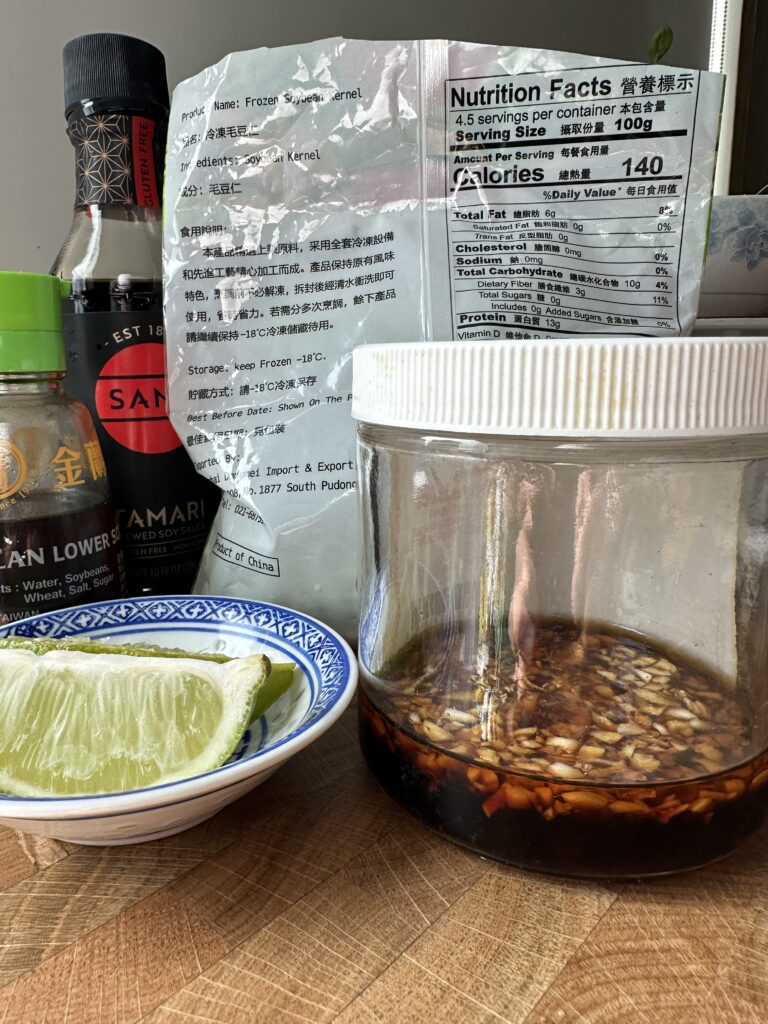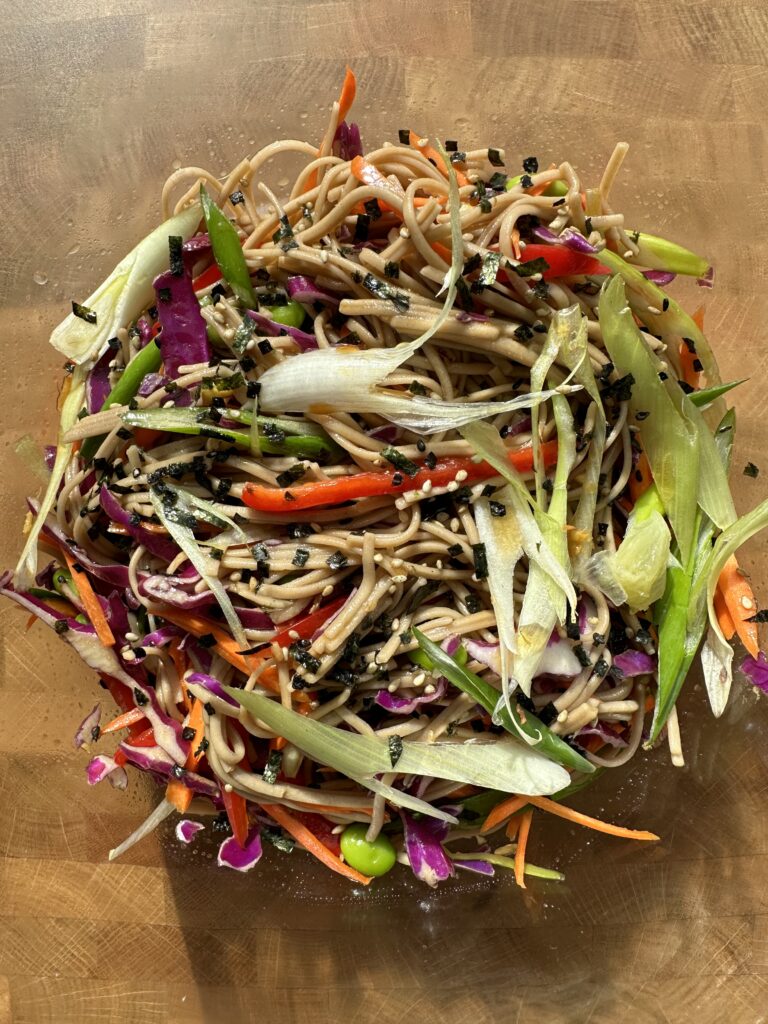 Grilled Chicken Satay with Asian Peanut Sauce
Next Post