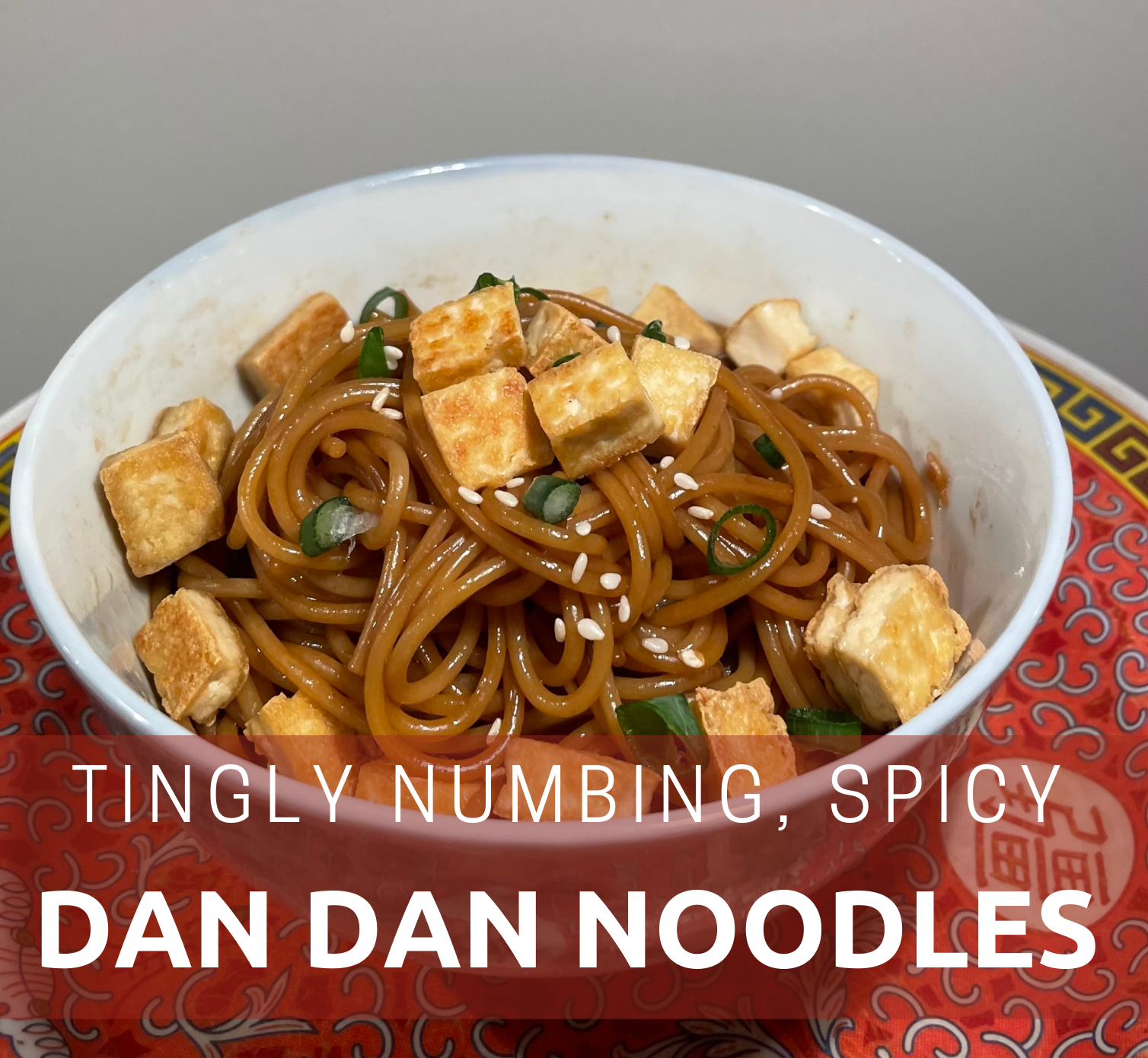 Don't be intimidated by the title of the recipe: Yes, it is spicy. But I swear that's what makes this recipe a keeper!
Dan Dan noodles take on many different forms from slightly sweet-and-sour to toasty-salty to spicy. I think I've hit the nail on the head with this combo: a bit of brown sugar, dark soy sauce, toasted sesame oil, and hot chili sauce. One of the great things about this recipe is how versatile these ingredients can be. For some Asian dishes, you buy one bottle of fish sauce, for example, and it just sits there in the pantry for months (if not years! Been there done that). But here, you can use soy sauce for tea eggs and sushi, sesame oil for soups and tofu, chili sauce for scrambled eggs and wraps…
Below is a vegetarian version of the recipe using diced extra firm tofu. Feel free to add (or sub in) ground meat or nix the protein entirely.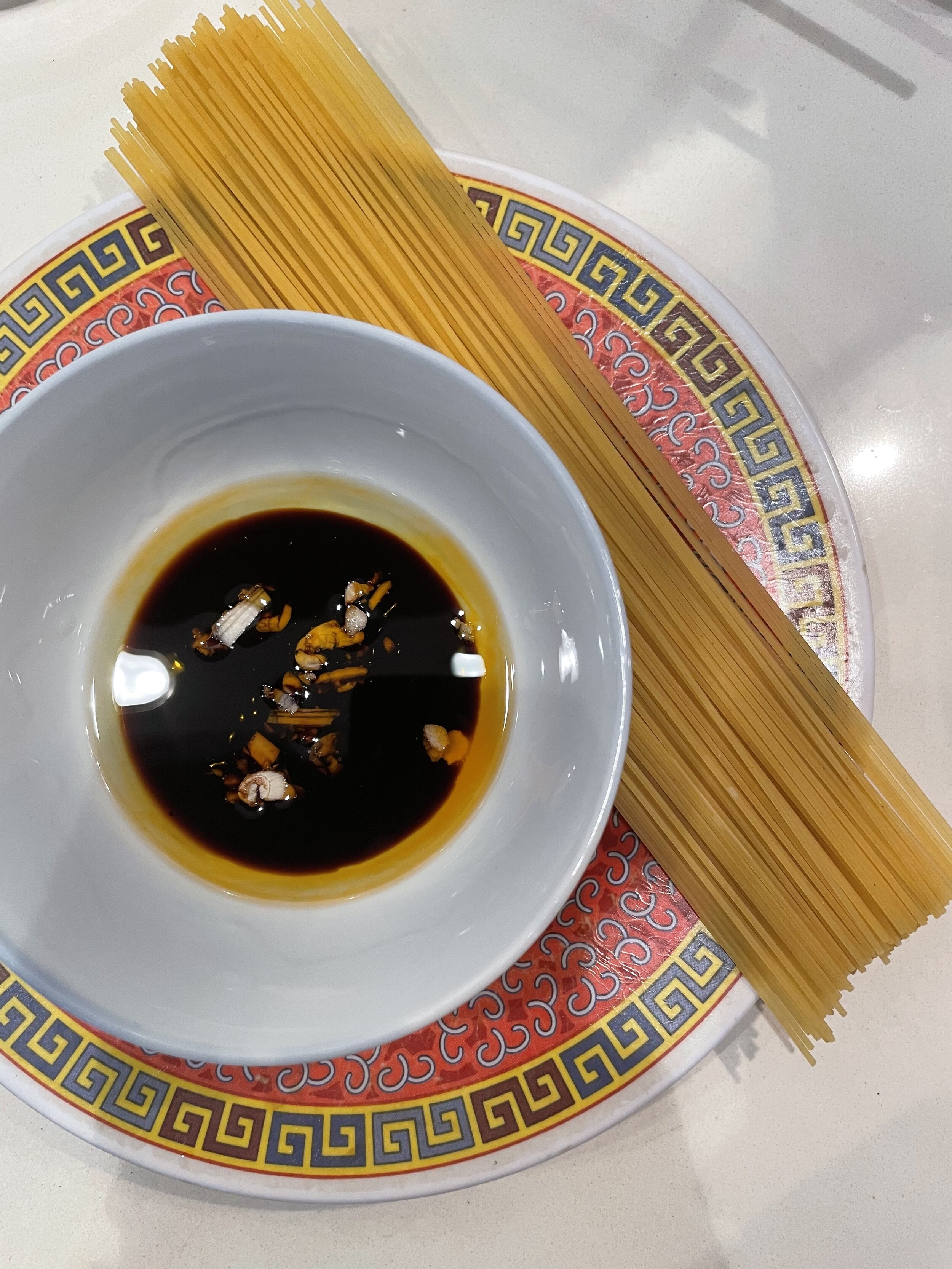 Makes 4 bowls
Ingredients
8 oz extra firm tofu, diced (or 8 oz ground meat)
12 oz noodles
Sauce ingredients
2 tbsp hoisin sauce (find at your Asian grocery store!)
6 tbsp dark soy sauce (light works well too)
2 tbsp sesame oil
Brown sugar (or honey or agave) to taste
1/4 cup chili oil (looks like a lot, but's for 4 servings!)
2 tsp cayenne pepper
4 cloves garlic, minced
Reserved pasta water
Optional Garnishes
Bok choi (or leafy greens)
Scallions, chopped
Peanuts, chopped
Sesame seeds
Directions
Gently saute the tofu (or ground meat) with olive oil over medium heat. Make sure to flip or turn to get all the crispy sides
Mix all the sauce ingredients together in a small bowl except the pasta water. Taste it- if it's super salty and spicy, you're in good shape!
In a pot of boiling water, add the leafy greens until just cooked and vibrant green. Remove from pot
In the same water, add the noodles and cook according to manufacturer's instructions
In a big bowl, spoon the sauce in first. Layer in the noodles, vegetables, and top with protein. Garnish with chopped peanuts and scallions and sesame seeds
Enjoy!!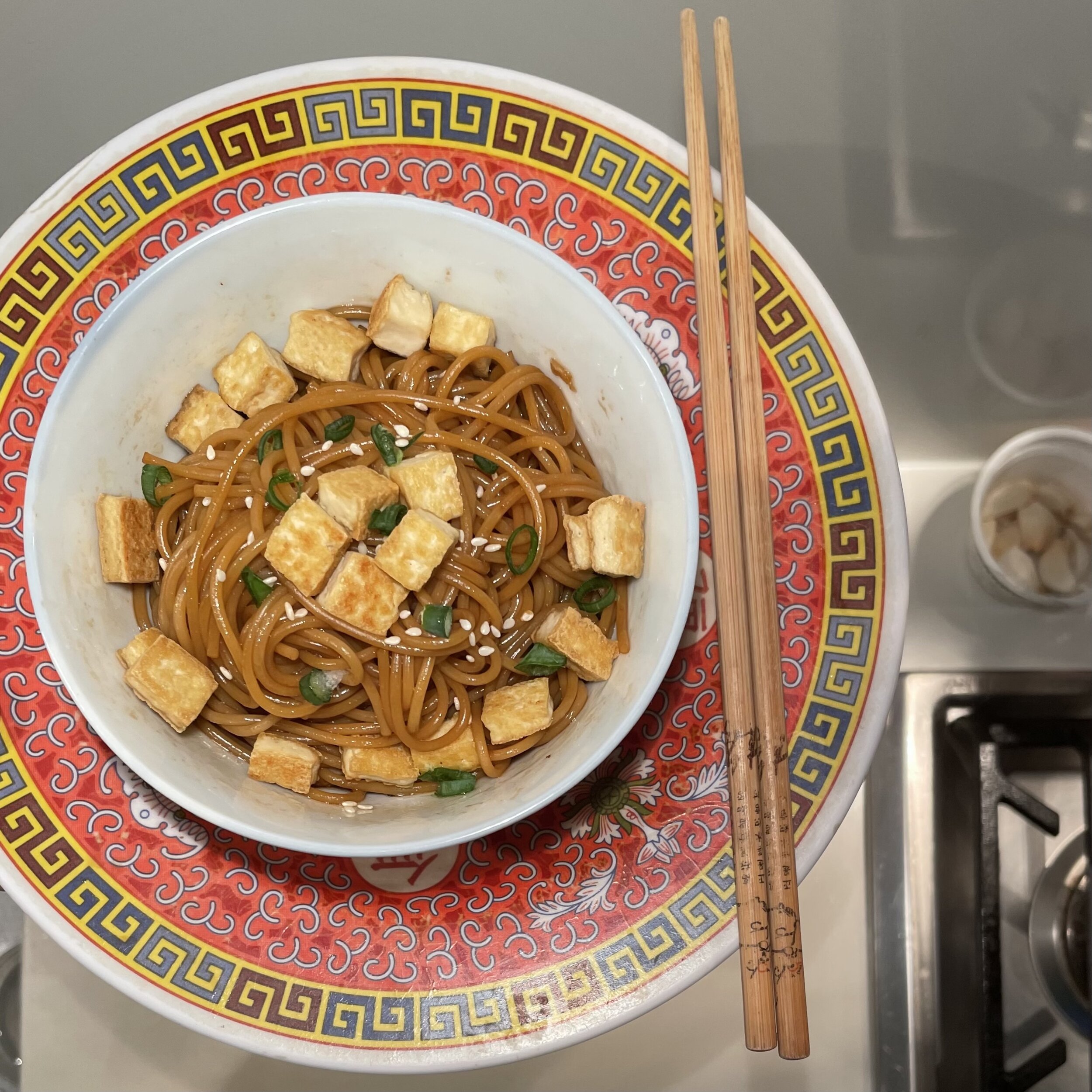 Early Spring Fennel + Citrus + Avocado Salad
Next Post