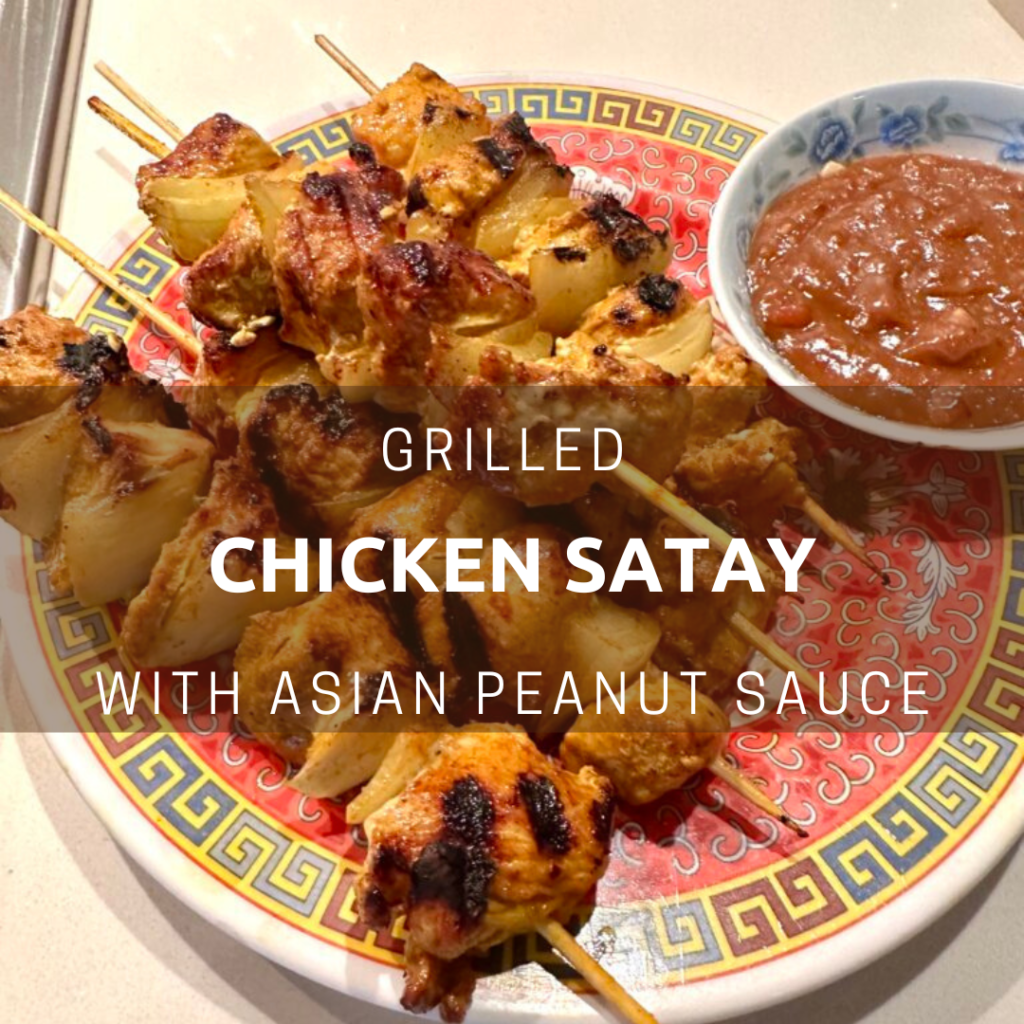 I was recently in Texas where so many of my meals were grilled or had a grill component. Grilling is one of my favorite methods of cooking because it gives the dish a beautiful smoky flavor and an unforgettable crunch. Yum!
Paired with my Asian Peanut Sauce (see below), this Grilled Chicken Satay is sure to rival your favorite grilled chicken dish. In the marinade, I add cumin for flavor, turmeric for color, and chili for a little kick. While it's best to marinade the chicken overnight in the fridge, you can get it done in an hour at room temperature. Here, I use my cast iron grill but feel free to bring it outdoors if the weather's nice! Plus, assembling the skewers is a family-friendly event, so bring your friends and/or kids to the kitchen!
Cook time:
10 minutes (Plus Marinade)
Ingredients
Bamboo skewers
1 tsp cumin
2 tsp turmeric
1 tsp chili
1/2 tsp salt
3 tbsp maple syrup
2 cloves garlic, minced
2 tsp olive oil
1 pound chicken breast, cubed
1 small red onion, chopped
Lime to garnish
Directions
Soak your skewers in cold water according to manufacturer's instructions. I used bamboo skewers here
In a large mixing bowl, combine the cumin, turmeric, chili, salt, maple syrup, garlic, and olive oil together. Add cubed chicken and mix well. Cover and marinade in fridge for at least one hour
After marinading, alternate skewering a piece of chicken with onion. Be sure to leave 2-3 inches at the end of each skewer!
Heat your cast iron grill/grill over medium heat. Add the skewers in a single layer, turning once after 5 minutes to get good grill marks.
Plate and serve with Asian Peanut Sauce. Enjoy!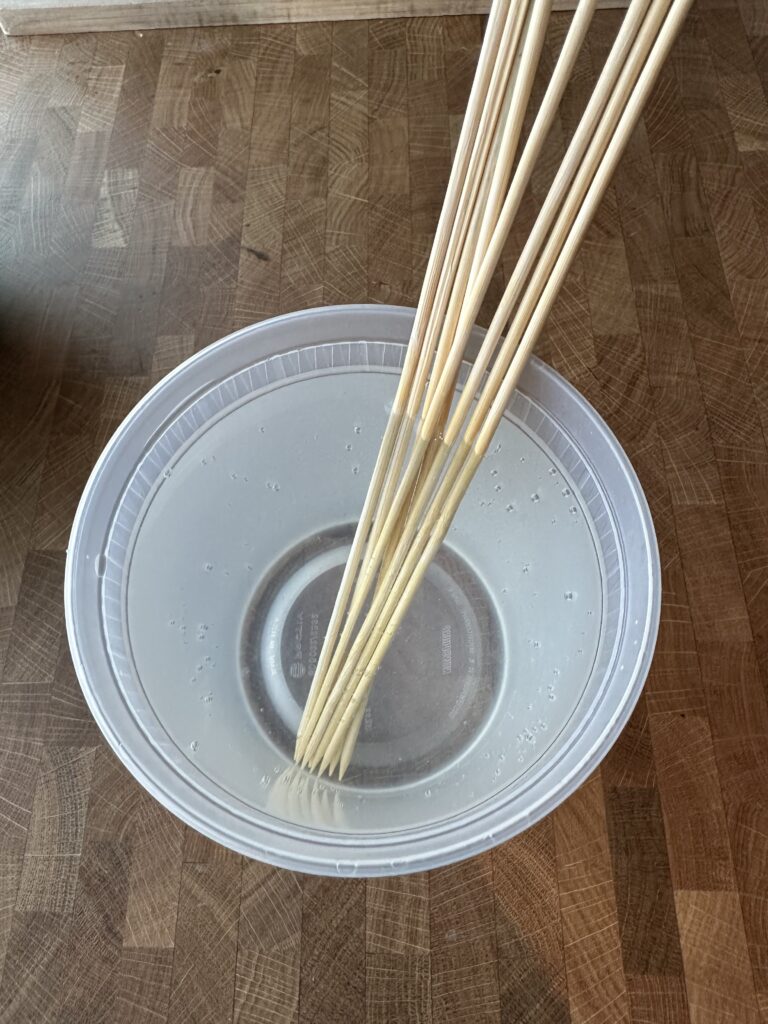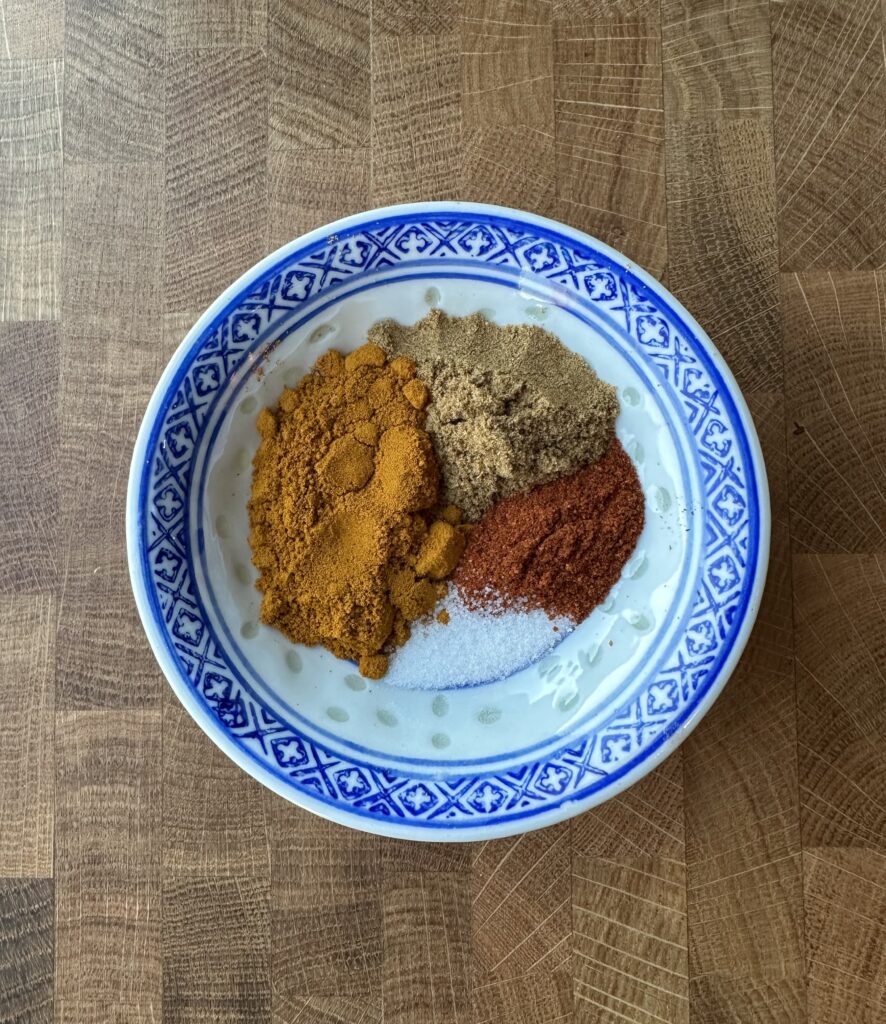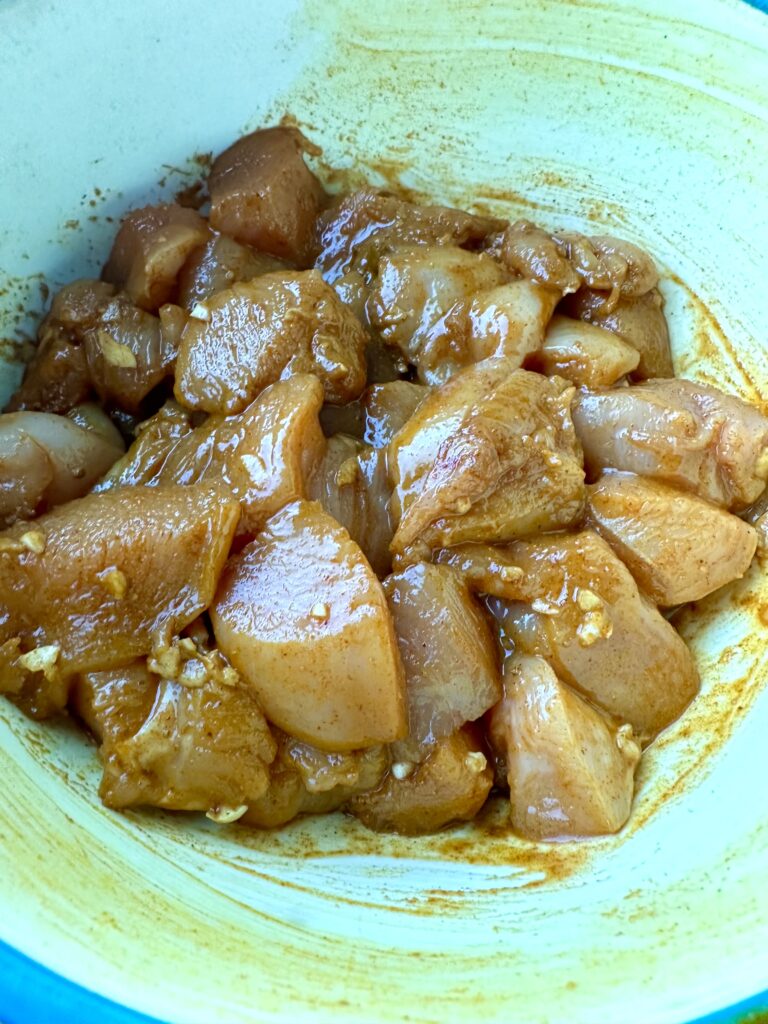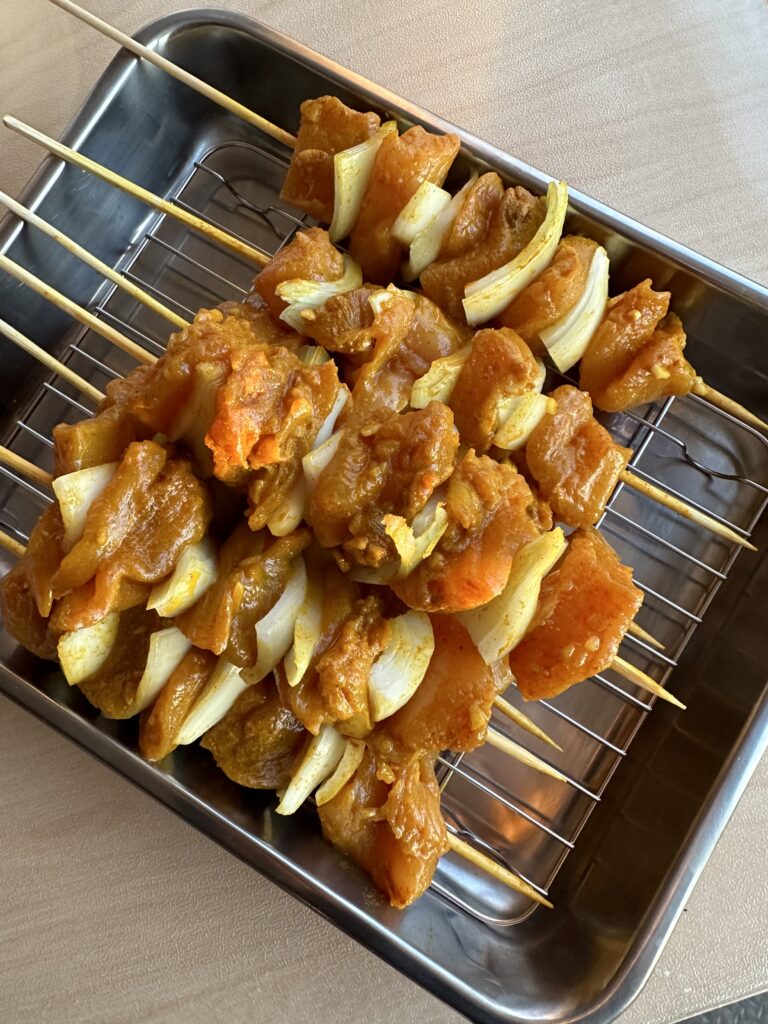 Asian Peanut Sauce
Ingredients
1/2 cup peanut butter (crunchy or creamy, ideally natural)
1/2 inch fresh ginger, peeled and crushed
2 tbsp low sodium soy sauce
1 tsp rice wine vinegar
1 tsp sesame oil
3 tbsp honey
1/4 cup hot water
Directions
In a mixing bowl or mason jar, mix all ingredients together except water until combined.
Add enough hot water to the sauce until you reach your desired consistency.
Feel free to add additional ingredients (chili oil, sesame seeds, scallions) to complement your final product!