Happy Asian and Pacific Islander Heritage Month!
Asian Heritage, as you may already know, is important to me: I recently spoke about how understanding our roots is an ongoing, complicated process that even I still don't completely "get." And that is OK- we all evolve and, slowly but surely, will appreciate our culture til we're old and grey. 🙂
Here is one of two recipes I prepared in celebration for APIHM: a crunchy veggie + poached shrimp summer roll. This recipe is inspired by the textures and flavors of Southeast Asia and specifically Vietnamese cuisine. When I used to live in Brooklyn, there was a little restaurant that sold the best summer rolls. It wasn't anything fancy, but it was definitely a delicious, simple appetizer I would enjoy on a hot summer day.
For this version, I combine a mix of carrots, zucchini (summer around the corner!), and red onions. I also add poached shrimp (all the details below) and a peanut-soy sauce that's wrapped inside the rice paper wrapper. While I can't say this is 100% authentic, I can say it's delicious! As always, feel free to nix or add veggies (bean sprouts? cucumber? cherry tomatos?) or sub the shrimp for roasted tofu. Just make sure that everything is cool before you assemble it.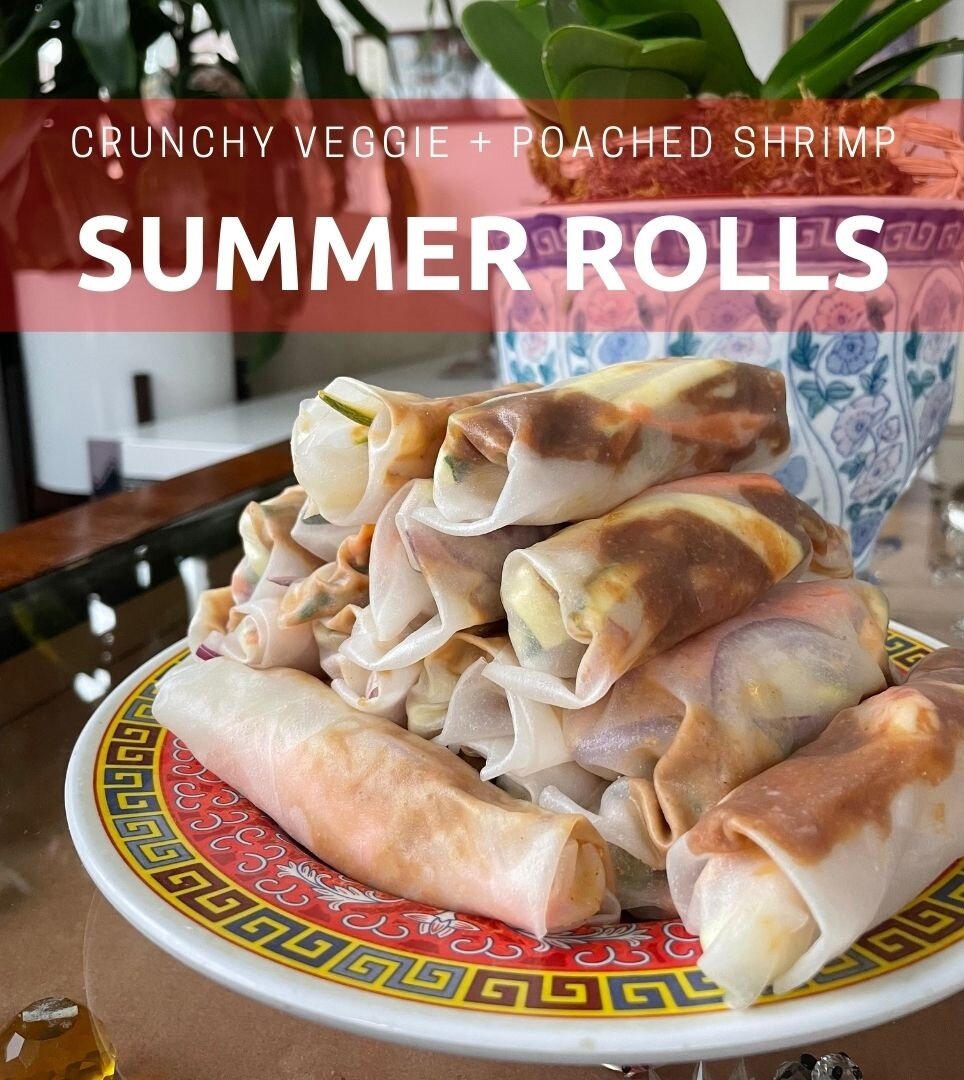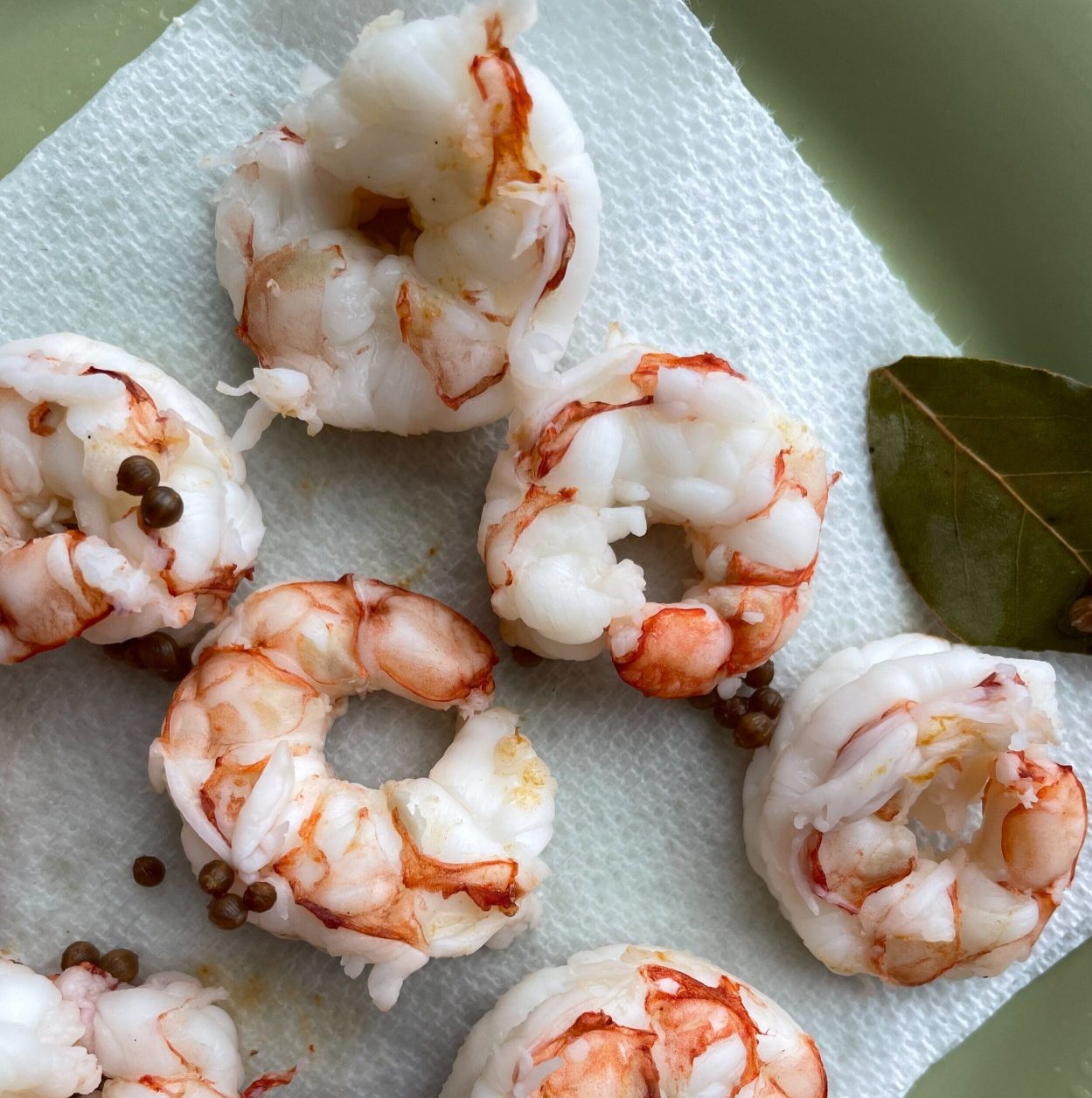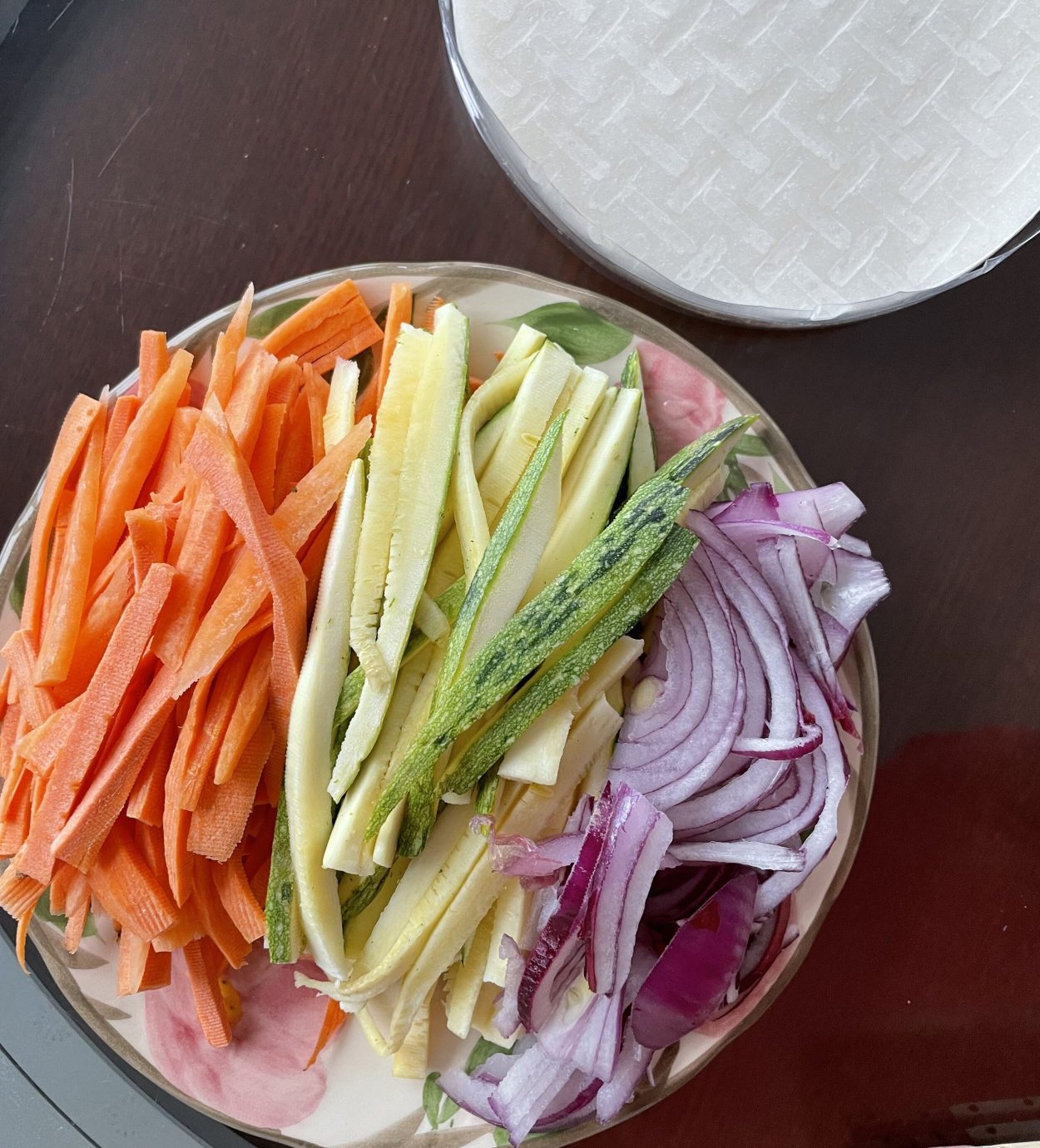 Ingredients
20 rice paper rolls (you can find in an Asian supermarket or online. Usually sold in containers of 50+!)
2 long carrots, peeled
1 zucchini
1 red onion
20 shrimp, peeled and deveined (about 1 lb)
Coriander
Lemon
1/2 c peanut butter
1/4 c soy sauce (I use low sodium)
2 tbsp sesame oil
Scallions, chopped
Directions
Slice the carrots, cucumbers, and red onions lengthwise. At the end, they should look like matchsticks. For length, I'd aim for the length of your index finger- this is a good size for your roll!
Get a pot of water boiling with a handful of coriander and one juiced lemon
Once at a rolling boil, add shrimp and turn off the heat. Watch the clock for 2-3 min until the shrimp turn pink and opaque
Quickly remove shrimp from water and place on paper towel to dry and cool
In a small bowl, mix the peanut butter, soy sauce, and sesame oil together
Now assemble your station: a shallow pan with lukewarm water, sliced veggies, shrimp, and sauce
Rehydrate one rice paper wrapper in the water for 20-30 seconds. Quickly move to a plate/cutting board and pile veggies in the middle. Place 1-2 shrimp on top, and spoon a trail of peanut sauce on the wrapper
Fold the closer part of the wrapper away from you to envelope the filling. Then wrap the edges (on your left and right) to make a seal. Continue wrapping away from you. It's like a burrito!
Garnish with scallions. Enjoy!!
Roasted Umami + Honey Crusted Tofu "Plate Lunch"
Next Post