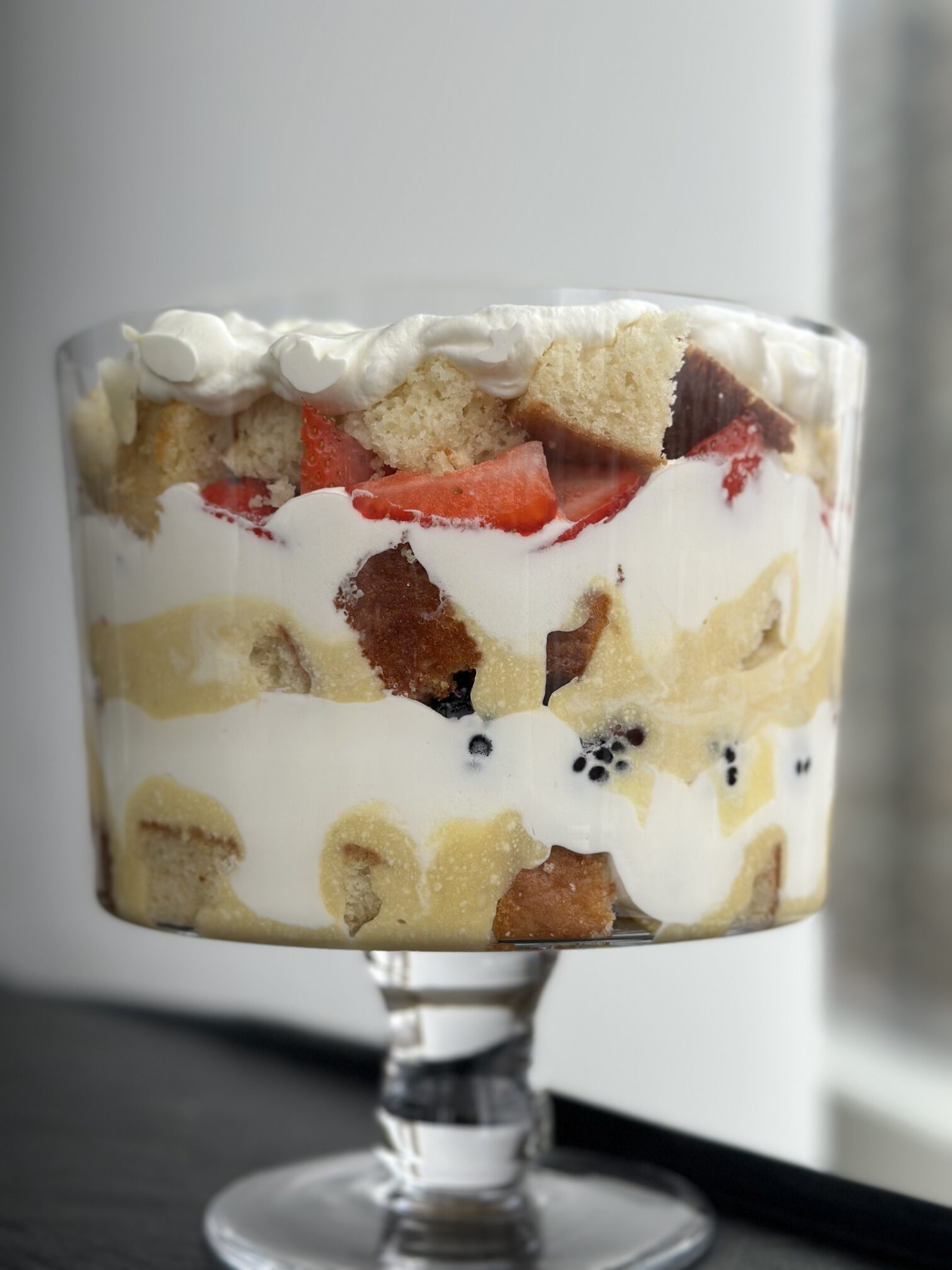 While summer is now just a fleeting memory, I wanted to create a proper summer "send-off" dessert chock-full of summer berries.
Since my trip to London a few months ago, trifles have been something I've been craving. They're both visually stunning and easy to make, so if you're planning on entertaining guests, this is my go-to option. Trifles are layered desserts consisting of layers of cake, whipped cream, fruit, and custard. You can make everything from scratch, buy each component, or do a mix.
For this version, I chose to highlight coconut because it reminds me of a delicious coconut tea I had in London. For the cake, I'm using a traditional yellow cake I made. If baking's not your thing, I recommend buying an angel food cake or something relatively plain so that it doesn't overpower the other flavors. For the custard, I'm using coconut milk to emphasize the coconut flavor. Topped with crispy, toasted coconut shreds, this trifle is sure to impress. Not to mention the fluffy layers of cream and berries!
What other trifles do you guys like? Let me know below!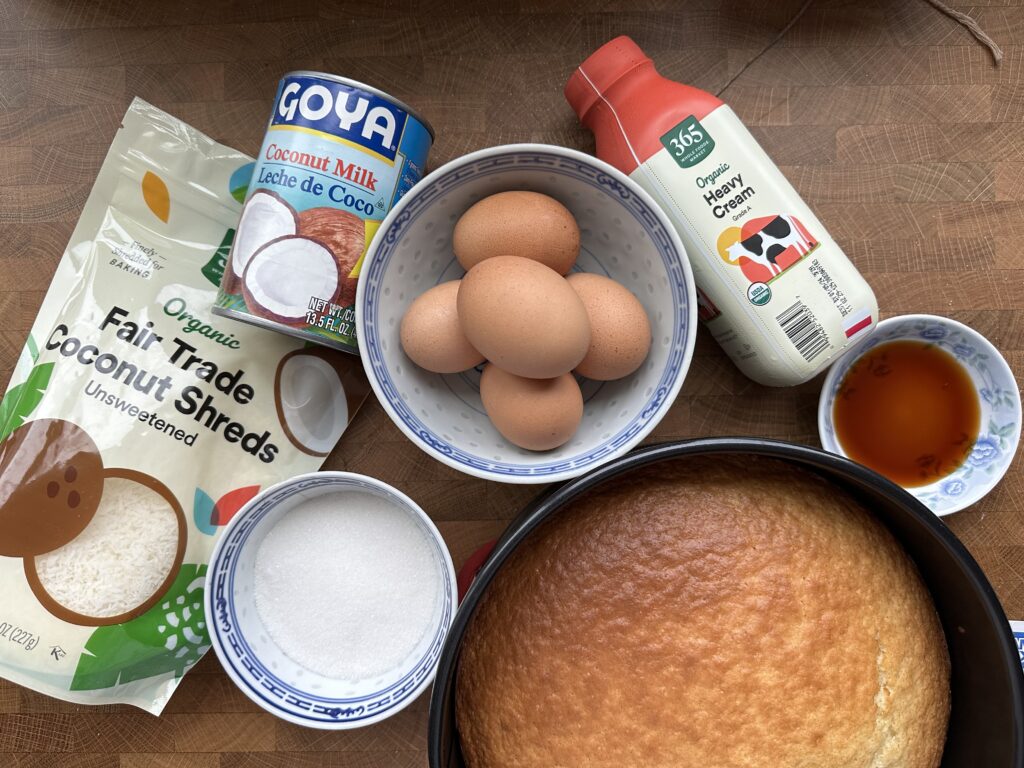 Cook time:
15 Minutes (+ 2 Hours Chill)
Ingredients
Custard
13.5 oz unsweetened coconut milk
1/4 cup granulated sugar
1 tsp vanilla extract
5 large egg yolks
Whipped cream
2 cups heavy cream, chilled
1/4 cup granulated sugar
Trifle
1 cake (homemade or store-bought- whatever is easier!)
1/4 cup milk
1 carton strawberries, washed and sliced
1 carton blackberries, washed
1 carton raspberries, washed
Unsweetened coconut flakes, toasted
Directions
Custard
Over a medium flame, combine coconut milk and vanilla together in a small saucepan. Heat until you see tiny bubbles but not boiling.
In a separate bowl, whisk egg yolks with sugar until homogeneous.
Slowly ladle 1/3 of warm coconut milk into the yolks, stirring vigorously. Return egg mix to the coconut milk pot over medium heat, stirring for 3-5 minutes until thickened and coats the back of the spoon.
Transfer contents to bowl and put plastic wrap directly on top of the custard. Refrigerate for at least 1 hour until set.
Whipped cream
Combine heavy cream with sugar and whisk until soft peaks form.
Trifle
Layer 1/3 of the cake cubes in a big dish.
Spoon milk over cake cubes- this will ensure that the trifle is super moist.
Layer coconut custard, whipped cream, berries. Continue until you run out.
Refrigerate for 30 minutes-1 hour to set.
Garnish with toasted coconut flakes, and enjoy!