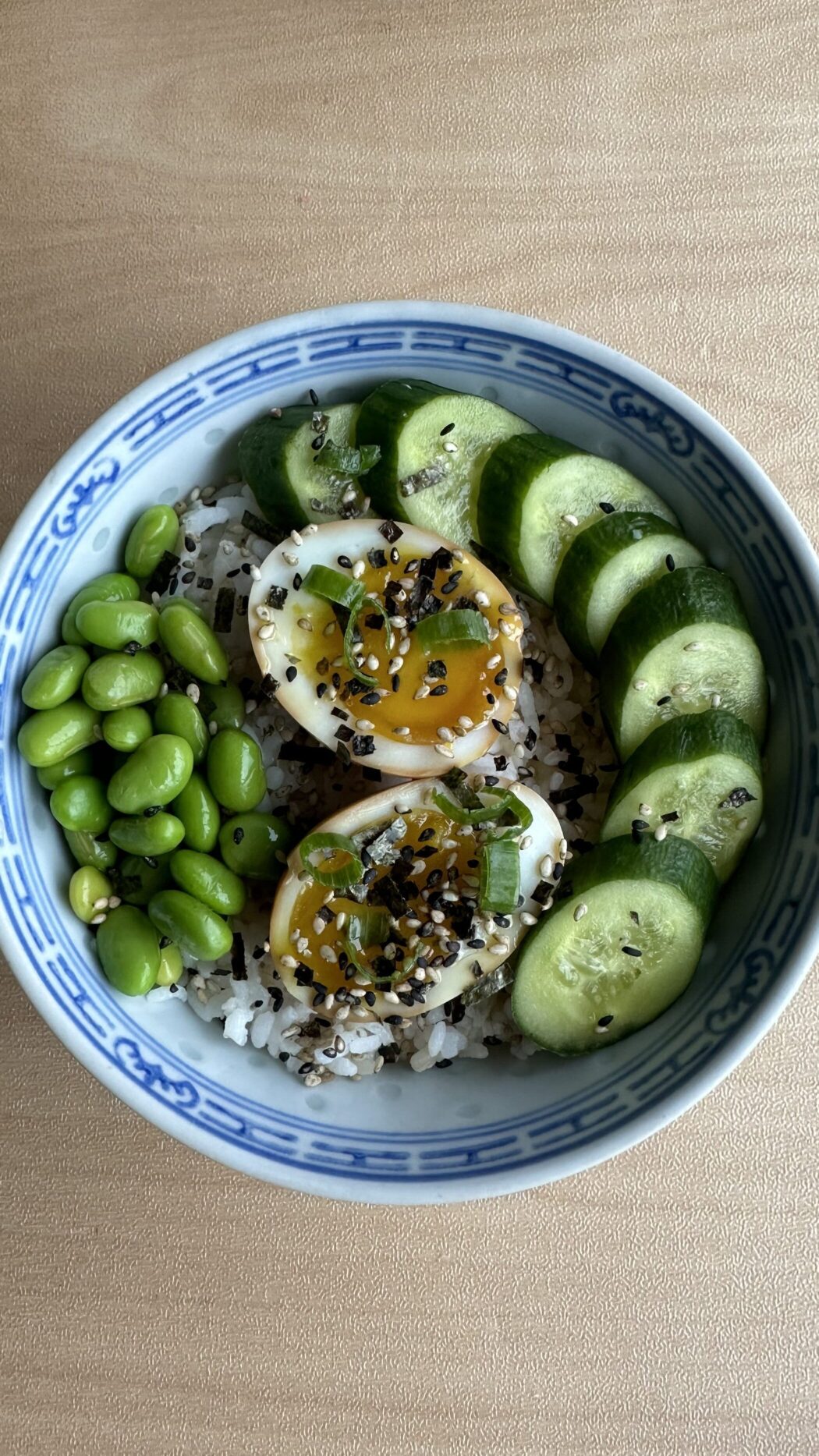 If you've been following me for a while, you know I'm a huge fan of ramen. After teaching classes or running errands in the city, all I want is a big warm hug of a meal, and ramen hits the spot. Whether it's a vegetarian-based broth or a hearty pork tonkotsu, ramen is also characterized by the little sides that come with it: Bamboo shoots, pork belly slices, corn, spicy chili flakes, and my favorite soy eggs.
Soy eggs are soft-boiled eggs that have been marinated in a mix of mirin, soy sauce, broth, and sugar. (Pro tip: You can also reuse this flavor base for another batch or marinate meat.) Although these eggs are typically garnishes, I see them as the star of the show. What's not to like about this jewel of an egg with its perfectly-set golden yolk giving broth extra creaminess? Not to mention its sweet-and-savory notes. Just thinking about them makes my mouth water.
While the recipe itself is not groundbreaking, the technique is important because you want to nail "how well done" the egg is. Like baking, this is not the time to deviate from the plan! I've found that having an ice bath directly after you fish the eggs out is crucial. Marinating them while warm is also important, because the eggs absorb more flavor during this stage. Soy eggs are distinct from Chinese tea eggs in that soy eggs are supposed to have a runnier yolk and be brown all over. There's a time and place for everything, and soy eggs are the "it" garnish for ramen. Can't wait for my next batch to be done!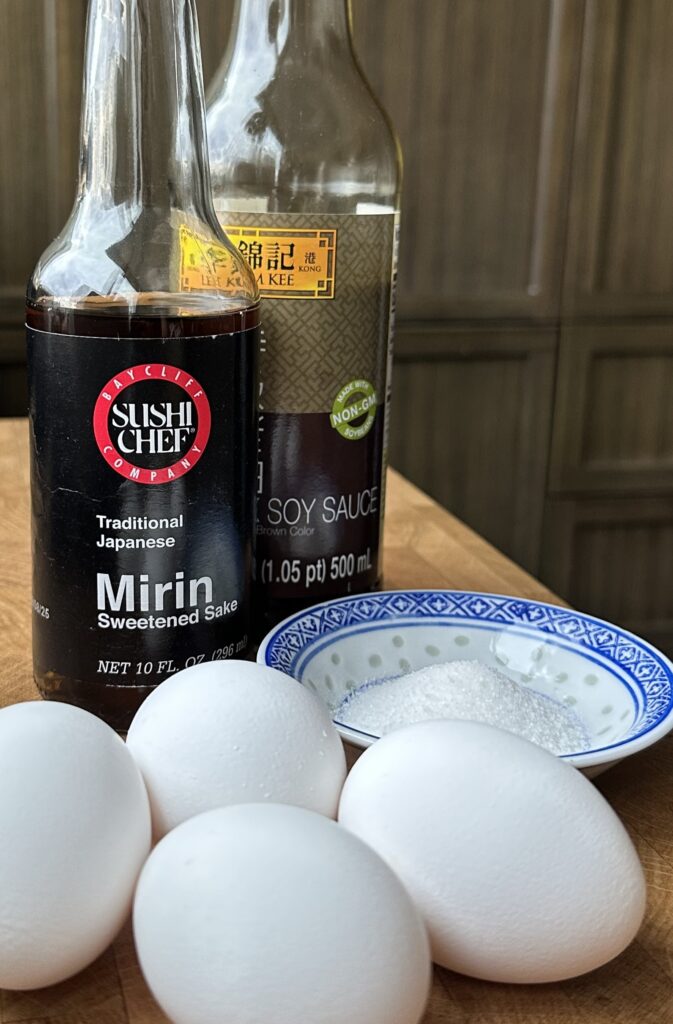 Cook time:
10 Minutes (+ 4 Hour Chill)
Ingredients
Rack of ice cubes
4 eggs
1/2 cup mirin
1 cups low-sodium soy sauce
1/2 cup chicken broth or water
1 tbsp sugar
Directions
Bring a large pot of water to a rolling boil.
Carefully put eggs in and cook for 6 minutes and 30 seconds (this is crucial!). Gently create a vortex with chopsticks, a ladle, etc. to evenly distribute the heat. This will also help the egg yolks stay in the center.
Transfer immediately to ice bath. Peel when able to handle.
In a tall quart container, whisk the mirin, soy sauce, broth, and sugar together. Transfer eggs to container and marinate for at least 4 hours or overnight.
Garnish your favorite rice bowl or ramen, and enjoy!