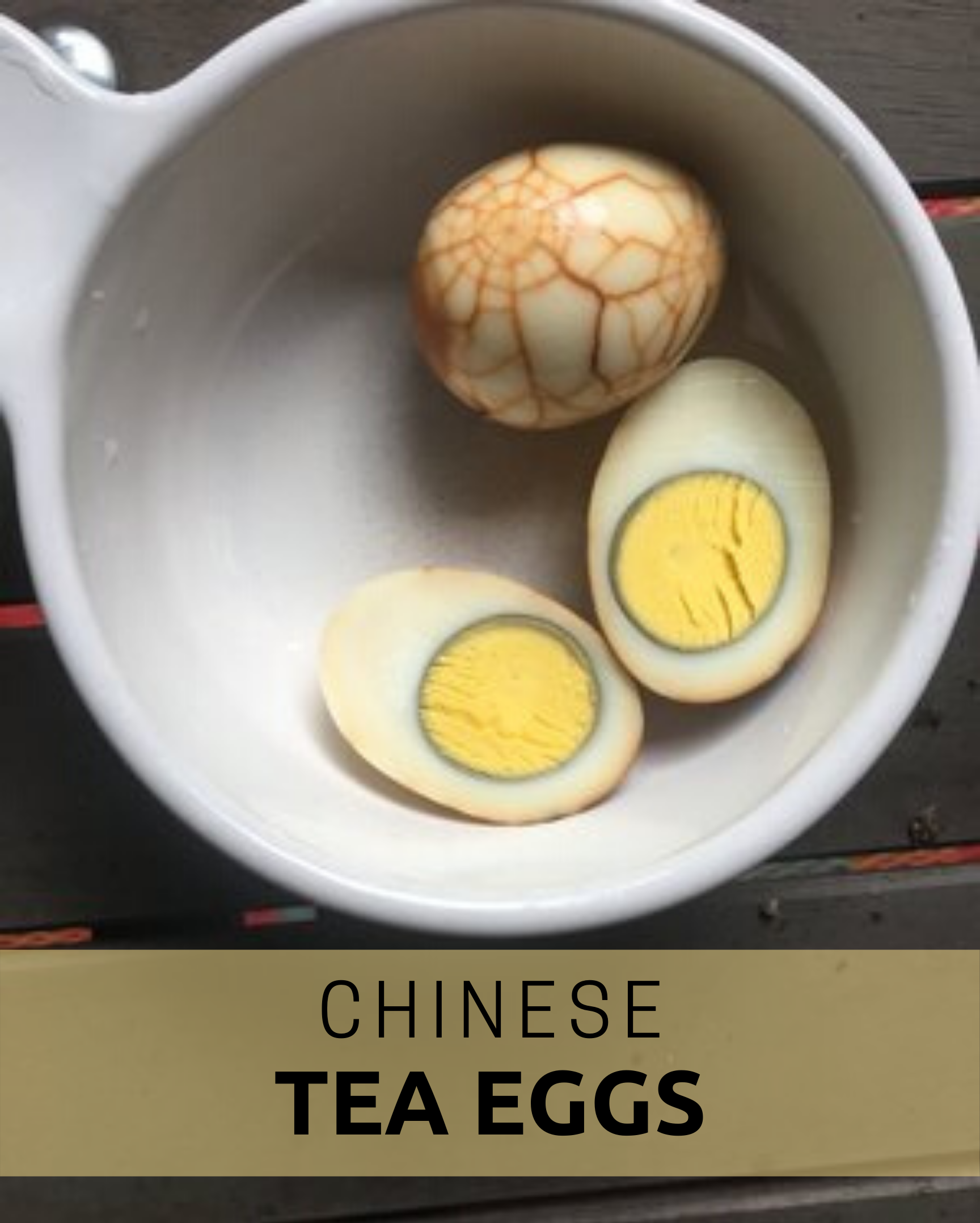 Chinese tea eggs were a staple in my home growing up. My mom would make them fairly regularly and keep them in the refrigerator for a quick snack. It wasn't until I spent time in China and Taiwan did I realize how popular they were EVERYWHERE. My family recently took a trip to Taiwan over the New Year, and every 7-11 and convenient store had tea eggs just sitting there in a slow cooker, available for sale. We'd grab some tea eggs as a snack before our days adventure. They became a staple of our travels around Taiwan. So when I came home I knew I had to bring this recipe back! I love adding these eggs to my lunch or dinner as a side in one of my Healthy Bowls or even having one for breakfast along with my favorite smoothies. Check out this recipe below and try it for yourself!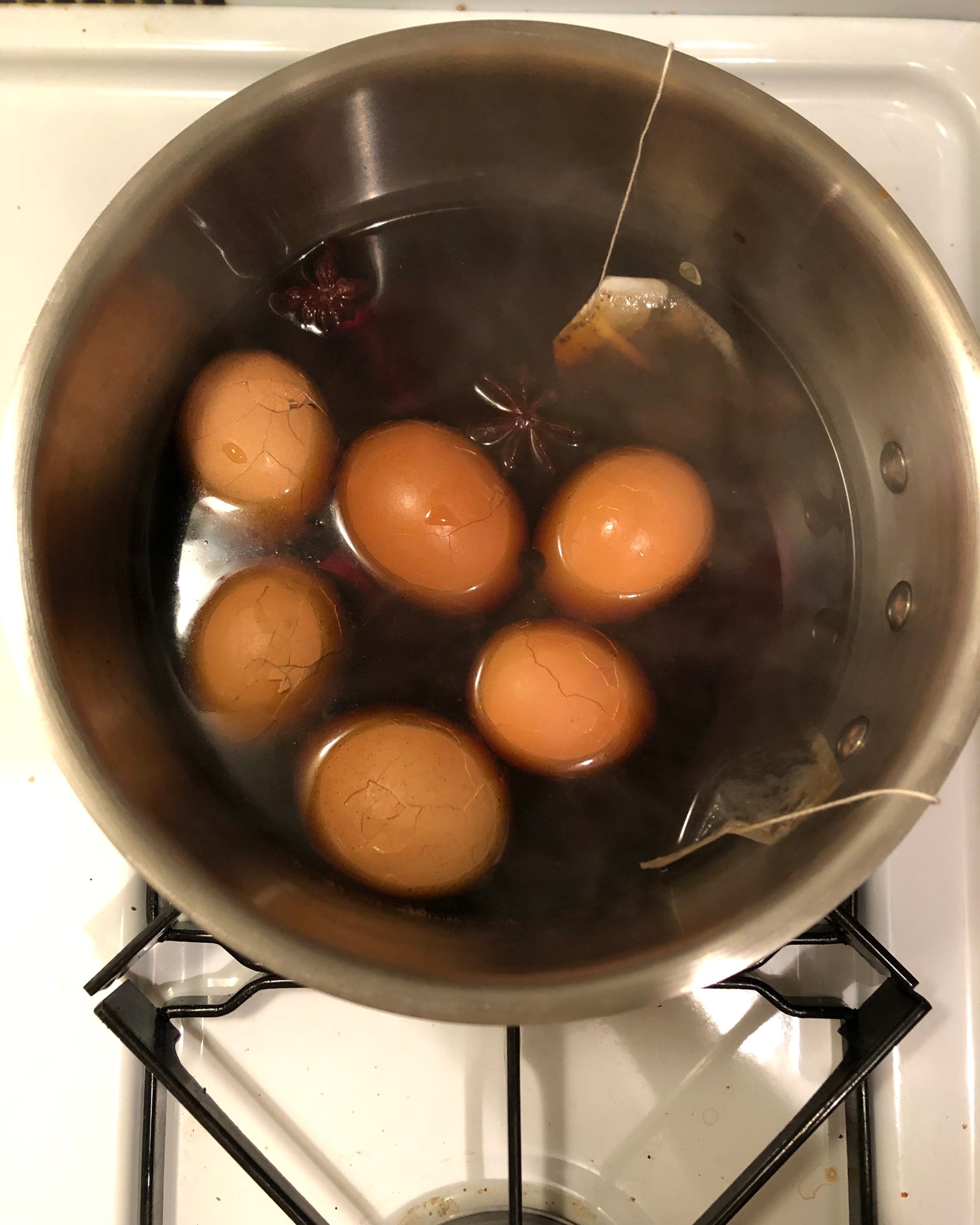 Ingredients
6-8 eggs
2 bags black tea (Lipton tea works great!)
1 bay leaf
1 star-anise
1/2 teaspoon Sichuan peppercorn (optional)
4 teaspoons soy sauce
Directions
Place the eggs (at room temperature) in a pot of cold water (enough to cover them). Bring water to a boil then reduce the heat. Leave to simmer for 5-10 mins. (You will be boiling them again, so they don't have to be fully cooked here yet).
Drain the eggs. Cool them in water. Gently crack the egg shells all around using the back of a spoon.
Put the eggs back into a clean pot. Add all the other ingredients and water enough to cover the eggs. Bring water to a boil then turn down the heat and let it simmer for 10 mins.
Transfer everything (eggs and liquid) into a glass container. Leave to steep for at least 12 hours. You may keep in the fridge for up to 4 days.
Peel the eggs and eat cold or warm. Below are what they will look like after you peel. Enjoy!
Vegetable Broth From Kitchen Scraps
Next Post