With spring in full effect, the sun getting warmer, and the days getting longer, eating outdoors and organizing (safe) brunch plans areback!
A fun brunch idea is a light quiche. Quiche is a savory, French egg-based tart that can be served hot or room temperature. While I prefer warm quiche in the colder months, having any slice of quiche for is a win for me. It's a versatile meal too: breakfast, lunch, or dinner!
Traditionally, quiche is fairly heavy with extra egg yolks, heavy cream/whole milk, and bacon. To make things lighter, I nixed the extra yolks, used almond milk (it adds a sweet nutty flavor!), and added whole grain mustard for a kick. For a springtime twist, I used in-season asparagus- I used the thinner pencil variety because it cooks quicker and has a nice crunch. I also used shiitake mushrooms and creamy goat cheese.
You can definitely make your own pie crust, but here I bought a frozen one for simplicity. I've even baked the mixture in small muffin tins/ramekins to make savory egg custard. Not a fan of eggs? This veggie stirfry can also be a great side option. Recipe below, pick your own adventure!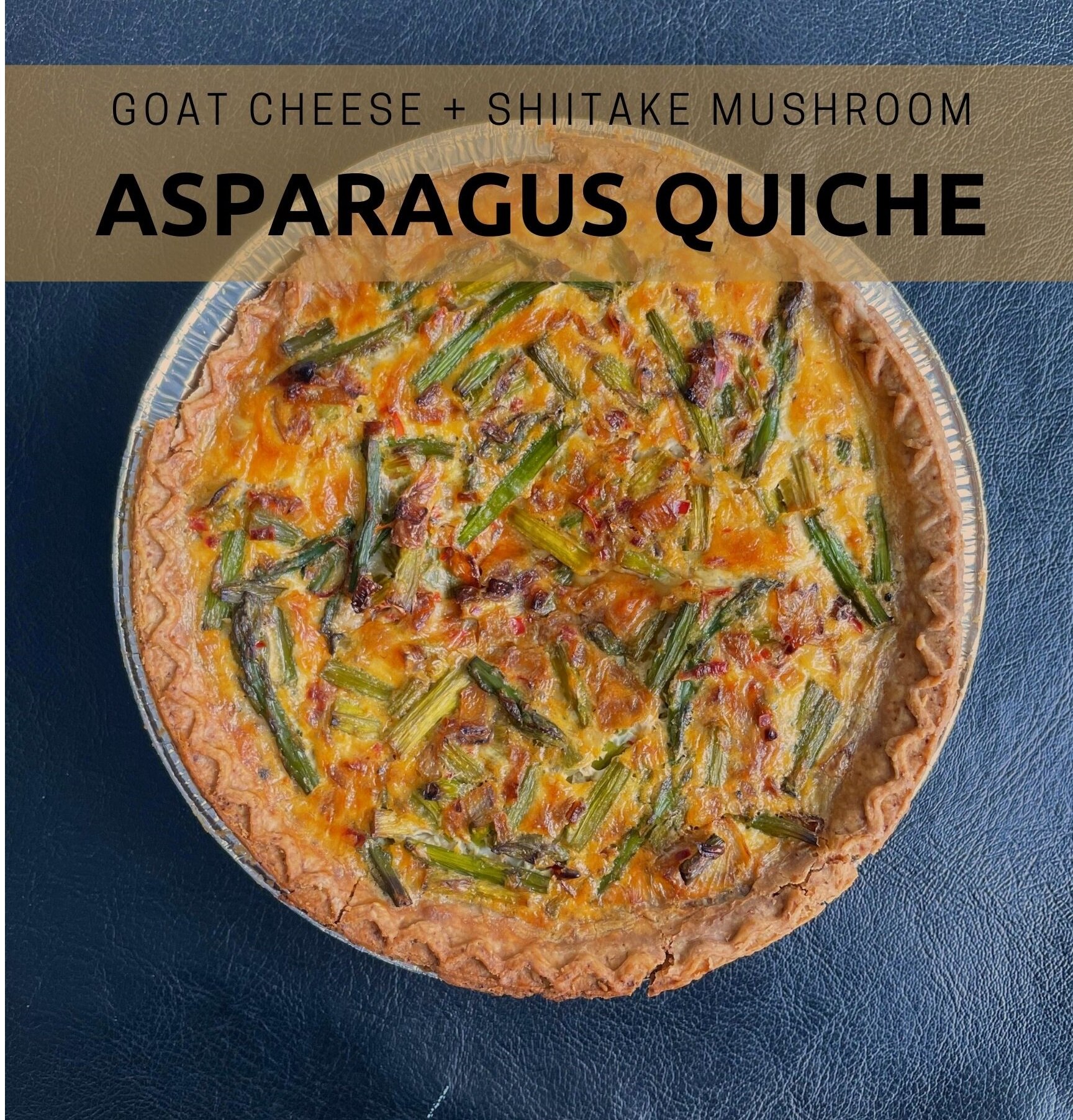 Makes 1 9-inch quiche. Serves 6 people.
Ingredients
1 9-inch pie crust, thawed or made fresh (go you!)
2 tbsp olive oil
Half bunch of asparagus, chopped
1/2 large onion, diced
1 garlic clove, minced
Handful of shiitake mushrooms, roughly chopped
1 tbsp whole grain mustard
4 ounces goat cheese
2 large eggs
1 1/4 cups almond milk
Directions
Bake pie crust until golden brown. A tip: with the pie crust in the tin, prick the bottom with a fork. This will prevent the crust from puffing up too much
Over medium high heat, saute the onion in olive oil, 3 min
Add asparagus and garlic. Cook for 2 min if using thin asparagus or 3 min if using a thicker variety
Add the shiitake mushrooms, and cook for 7-10 min for extra caramelization
Season with salt, black pepper, and mustard and remove from heat
In a big bowl, whisk eggs and almond milk together
Add warm vegetables to the egg mixture and pour into cooled, baked pie crust
Dot quiche with goat cheese
Transfer to 375F oven and bake for 30 minutes, rotating halfway
Remove and cool for at least 10 minutes. The center will still be jiggly but will stabilize during cooling
Enjoy now or store for 1-2 days in the fridge!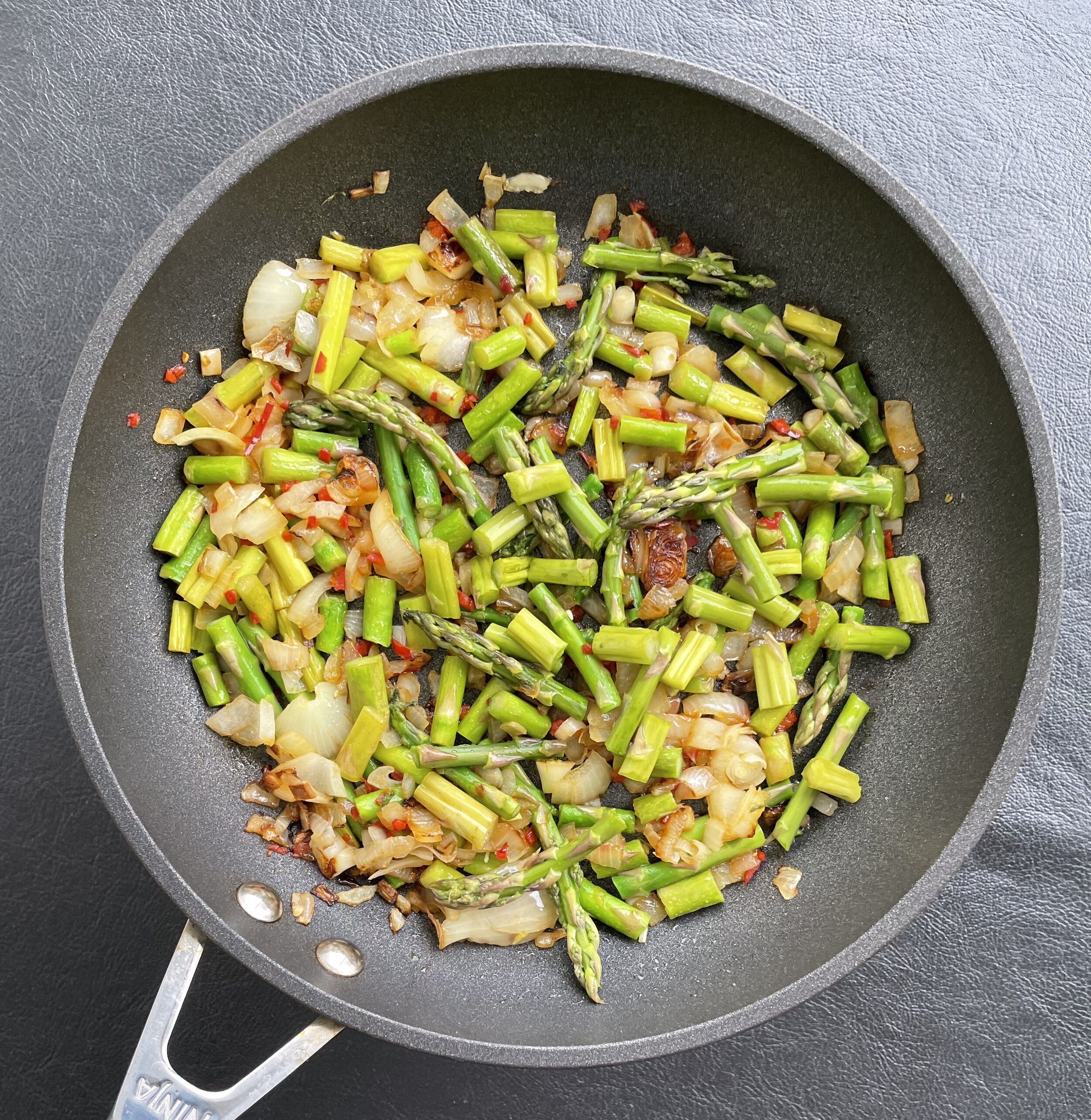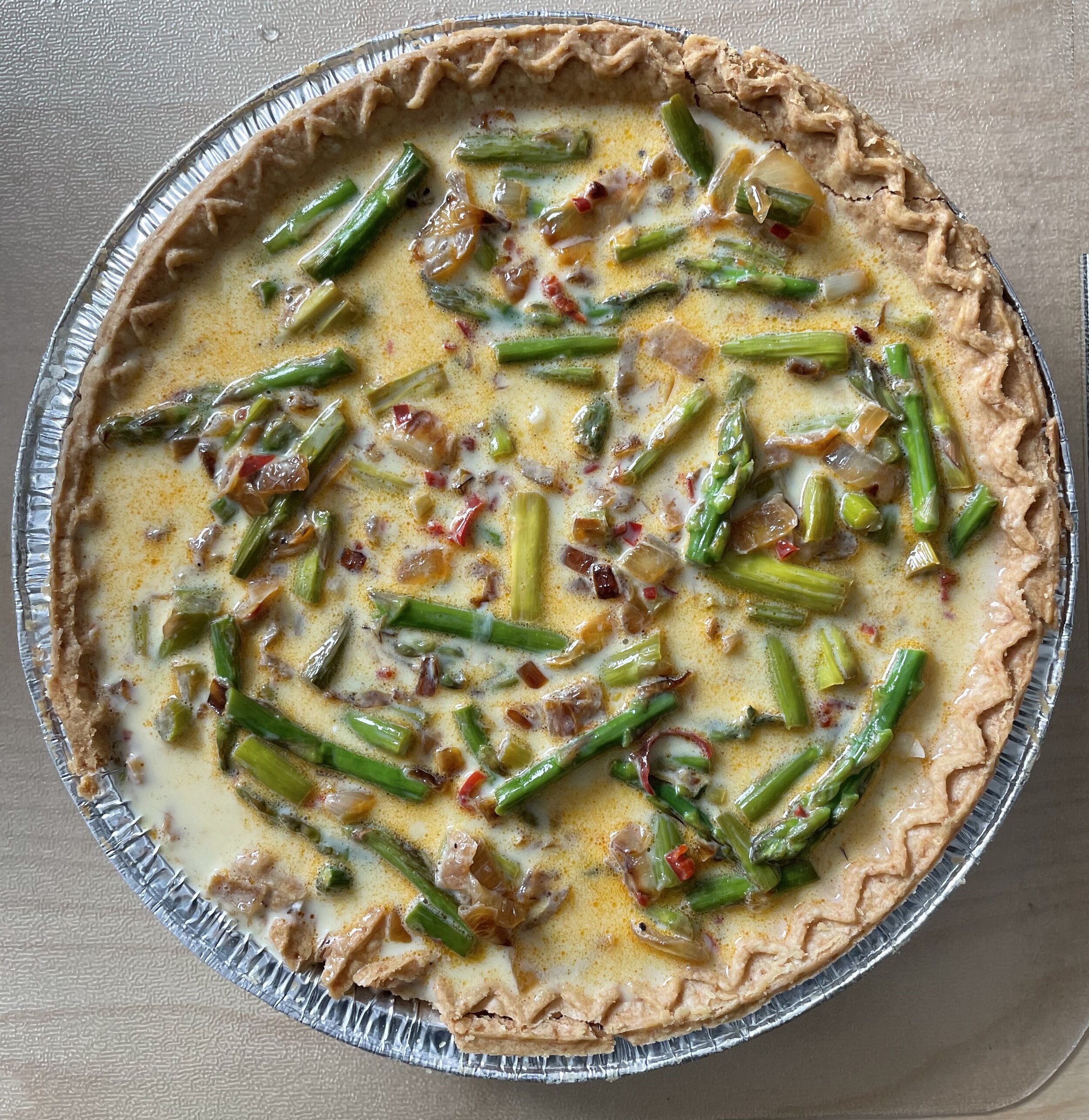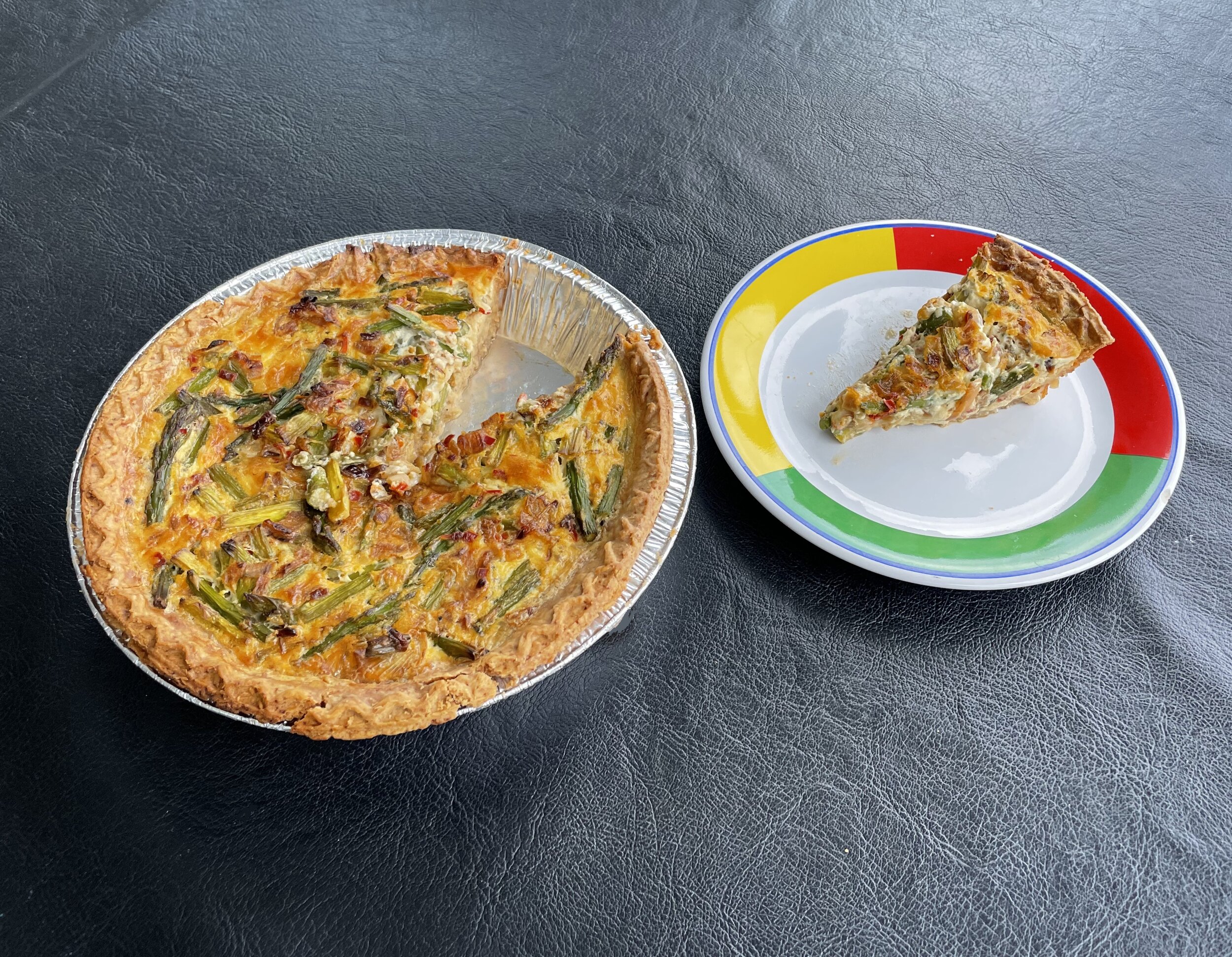 Crunchy Veggie + Poached Shrimp Summer Rolls
Next Post