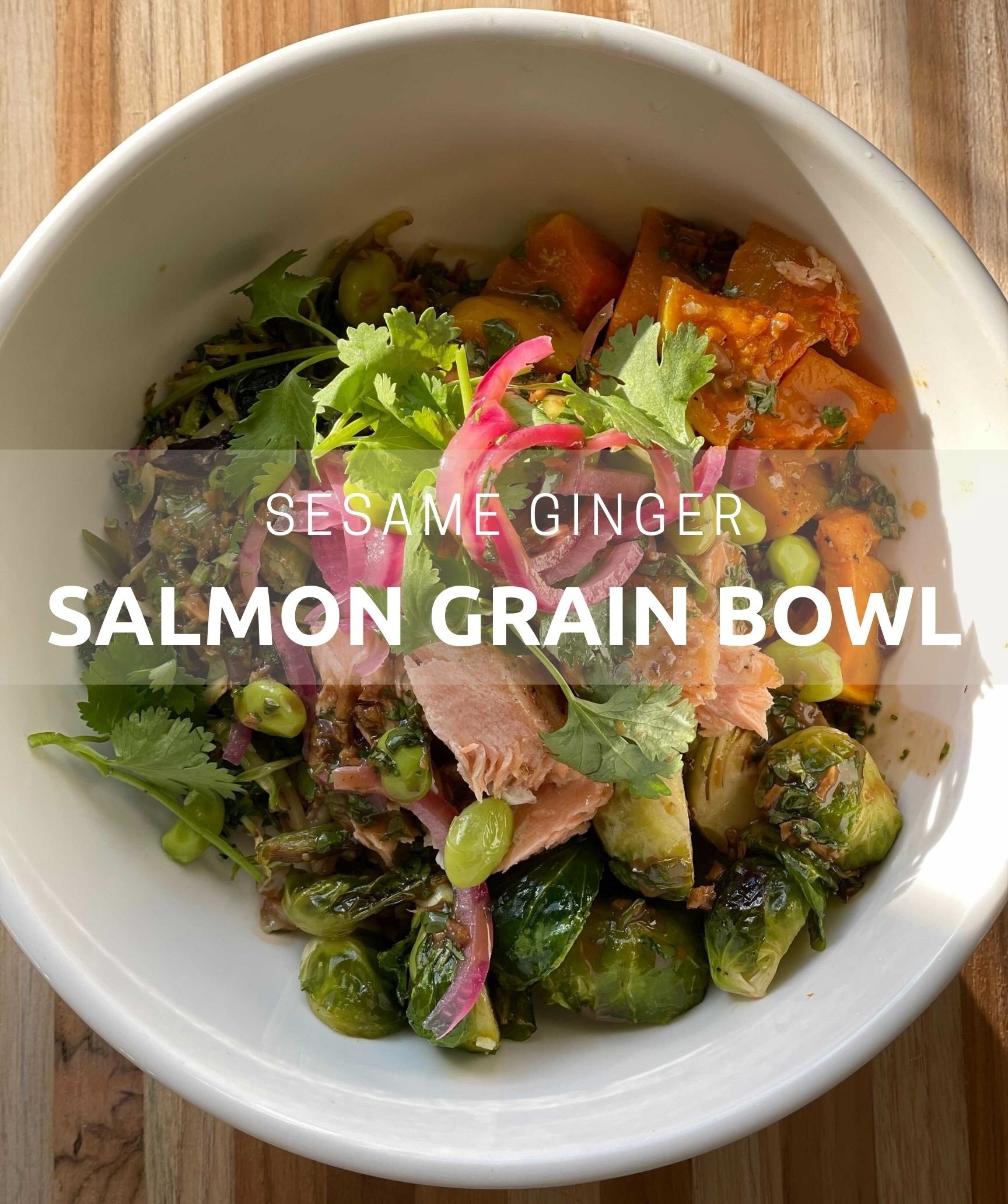 If you follow me on Instagram you've probably noticed pics of my weeknight dinners which usually consist of lots of roasted and/or sauteed veggies and some protein. It's a quick and simple way to put a healthy meal together but even I get bored sometimes! This salmon grain bowl is the perfect way to jazz things up. All credit goes to the sesame ginger sauce that gets drizzled on top. I used salmon as the protein here but of course you can substitute with whatever you like. Veggies are also totally your call, too—use whatever you have handy. I know cilantro can be very polarizing so if it's not your thing, leave it out or use parsley instead. The beauty of a grain bowl is its versatility so use your imagination, get creative, and chow down!
Ingredients
Salmon Grain Bowl
fresh salmon filet, 16 oz piece
extra virgin olive oil
farro, 2 cups dried
1 tbsp minced garlic
2 scallions, sliced
1 pkg broccoli and kale slaw
fresh lemon juice
1 honeynut squash, cubed (or 2 cups cubed butternut squash)
2 cups Brussels sprouts, cleaned, trimmed and halved
cilantro
edamame
Directions
Roast salmon, cubed squash and trimmed brussels sprouts tossed with olive oil, salt and pepper in a 400° oven for 15-20 minutes.
Heat 2 tbsp olive oil in a pan over medium heat. Sauté minced garlic and scallion slices until fragrant, about 1-2 minutes. Add broccoli and kale slaw and sauté for 5 minutes, or until wilted. Season with salt and pepper topped with a squeeze of fresh lemon juice.
Cook farro in boiling water for 10 minutes or until done. Drain and set aside.
Assemble everything in a bowl. Garnish with fresh cilantro, edamame, and pickled red onion. Top with a generous drizzle of Sesame Ginger sauce over everything.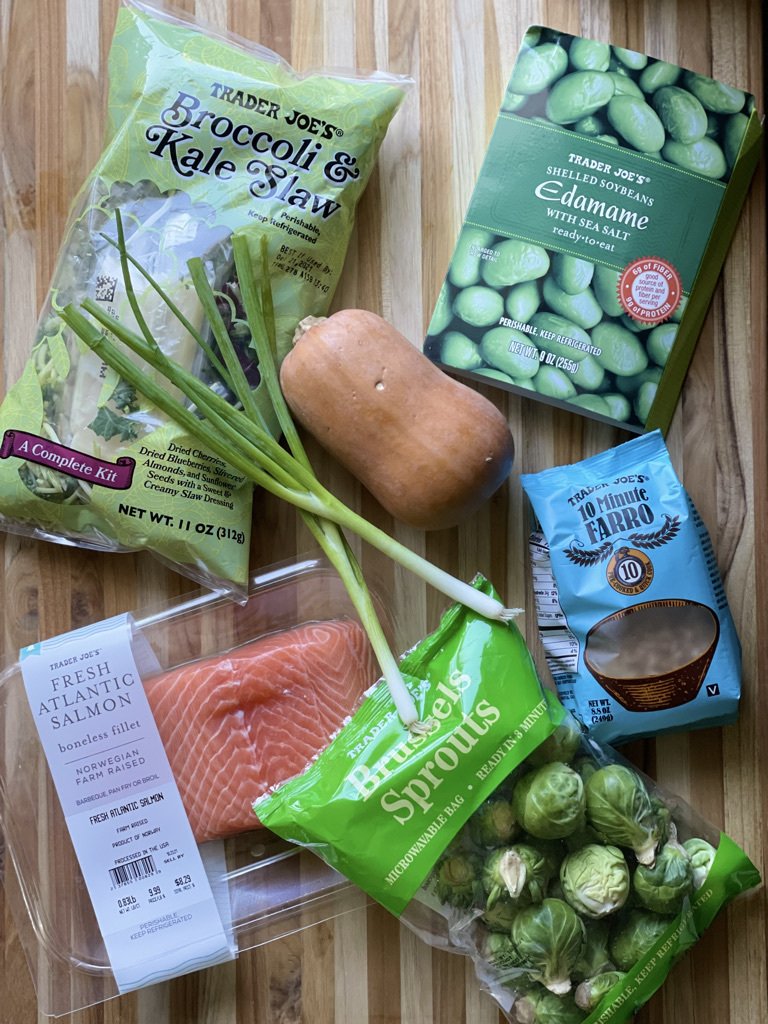 Ingredients
Sesame Ginger Sauce
1 tbsp fresh minced ginger
3 tbsp soy sauce or tamari
1 tbsp canola or grapeseed oil
1 tbsp seasoned rice vinegar
2 tsp toasted sesame oil
2 tbsp Tahini
1 tbsp honey
handful of cilantro, minced
1 tsp (or more!) chili oil
Directions
Whisk everything together in a small bowl until combined. Easy!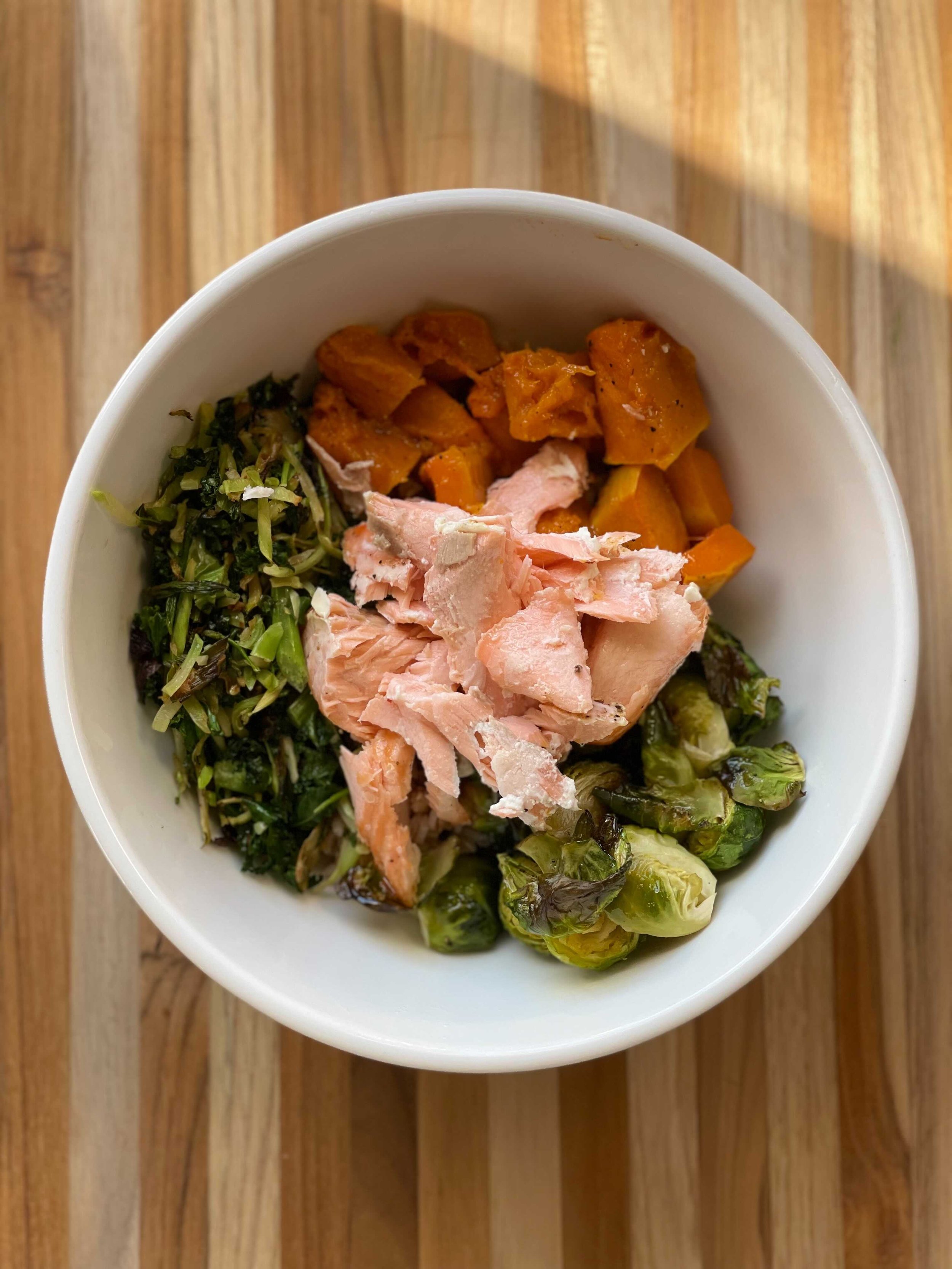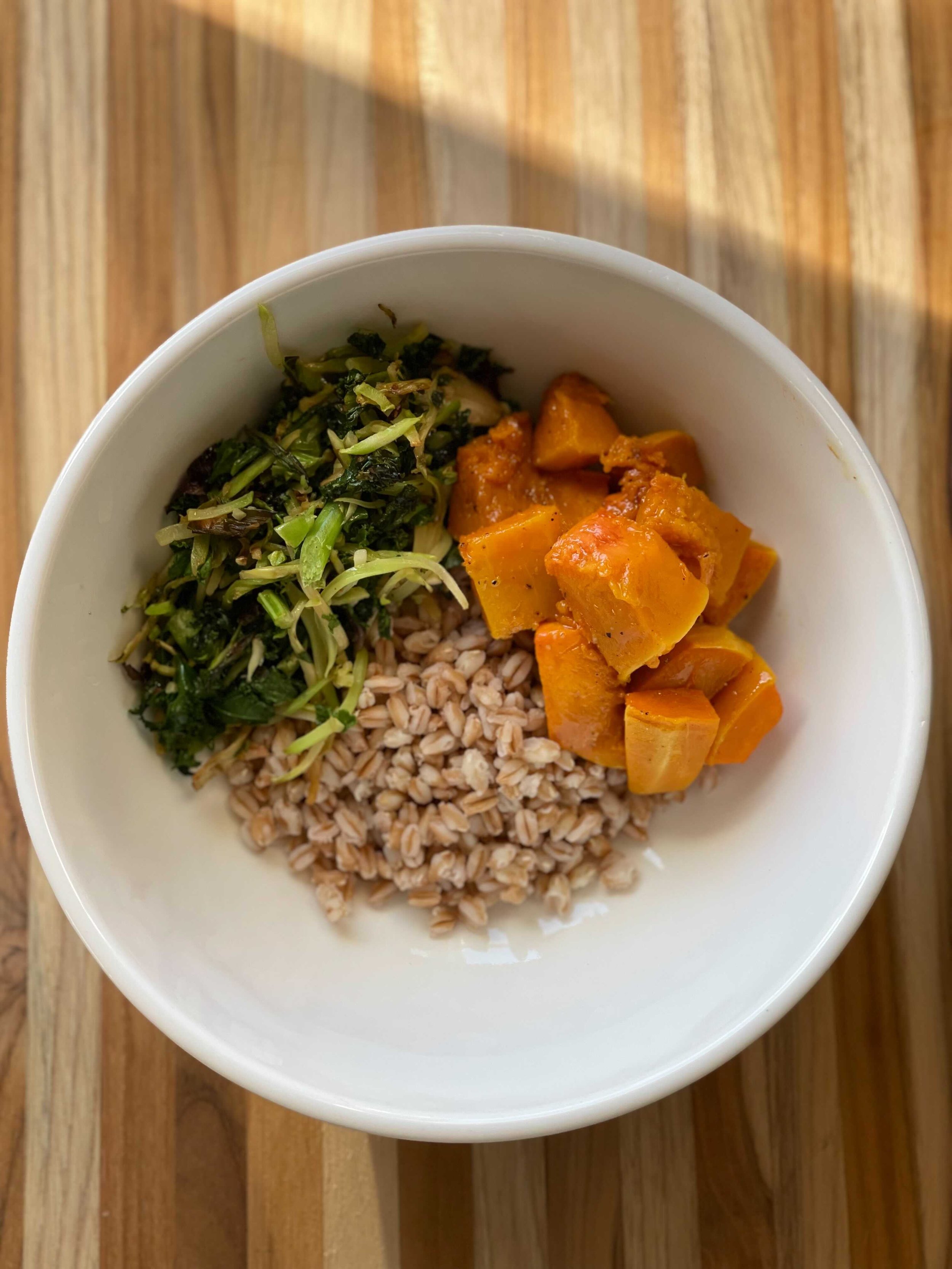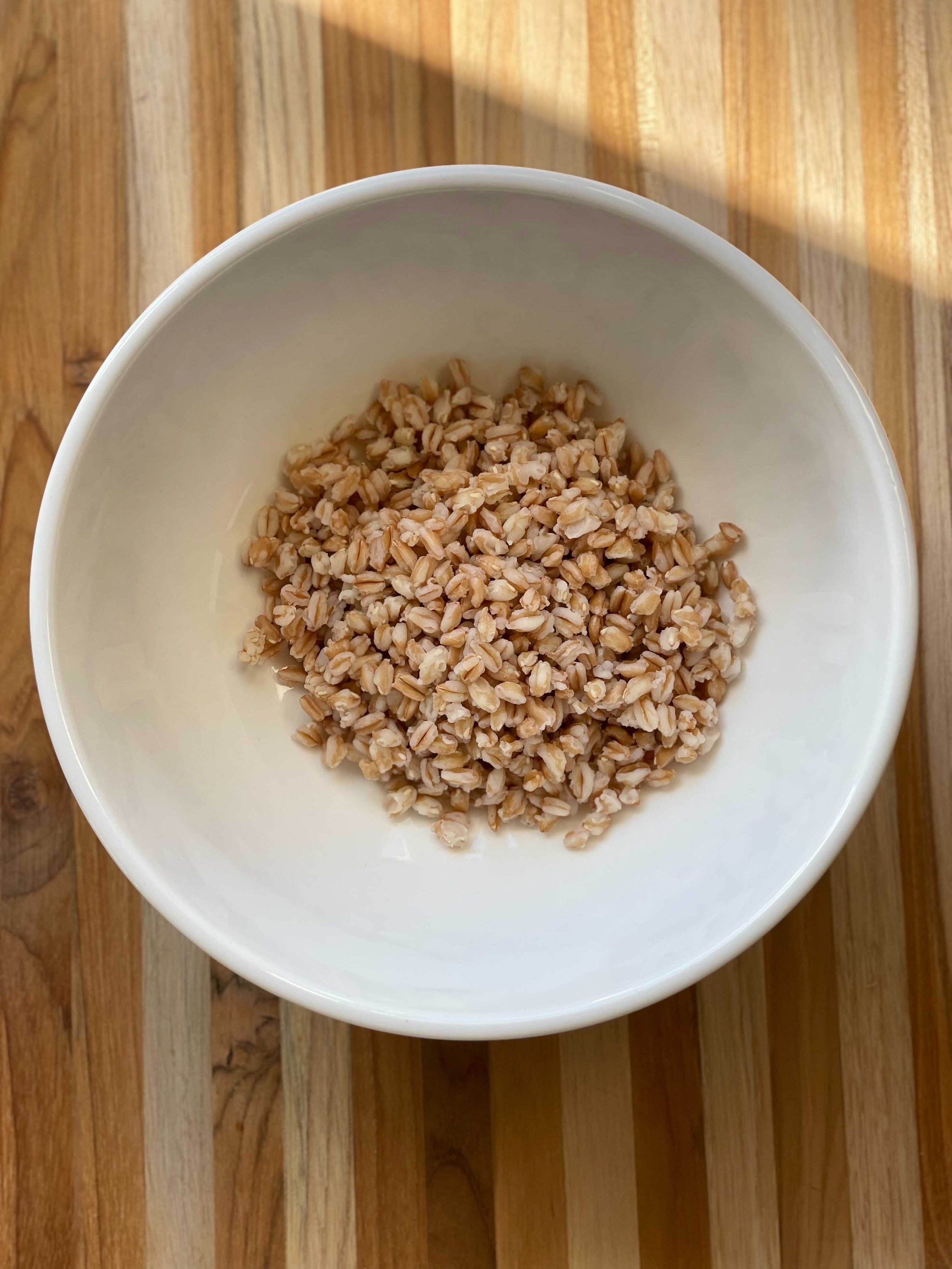 "Pumpkin Spice" Yogurt-Chia Parfait with Homemade Granola
Next Post