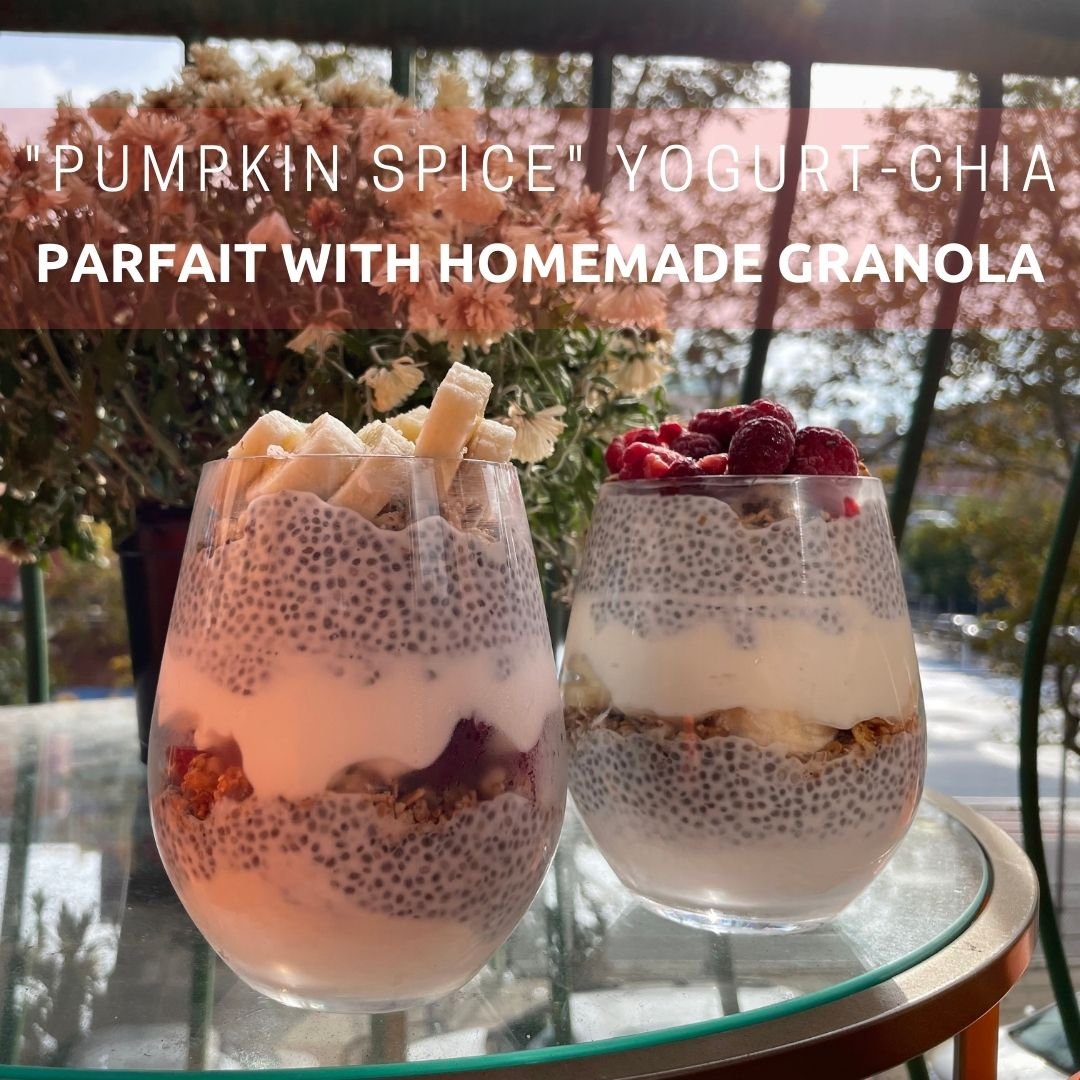 Pumpkin spice is everywhere! Or at least everywhere where it hasn't sold out yet 🙂
On mornings where I can slow down, I like turning to more elaborate – yet still simple – recipes. Yogurt parfaits aren't typically a "slow food" breakfast- maybe it's because I've worked in New York City for so long and see people clutching their briefcases/bags in one hand and a cup of pre-made parfaits while rushing to the subway! But this rendition will change your mind.
I like layering Greek yogurt with chia seed pudding with homemade, crunchy granola. (Remember my granola recipe from four years ago? Linked here.) In line with the fall theme, I've added 2 tsp each of ground nutmeg, ground ginger, and allspice to the granola. Easy peasy pumpkin spice twist.
For the chia seed pudding, I make a batch the night before so the chia seeds can become fully hydrated the next morning. Not a fan of chia seed pudding? Nix it, or add a sprinkle of just the seeds on the top!
Of course you can make this a "breakfast dessert" in a brunch setting. Make sure to grab a big glass bowl so your guests can see the layers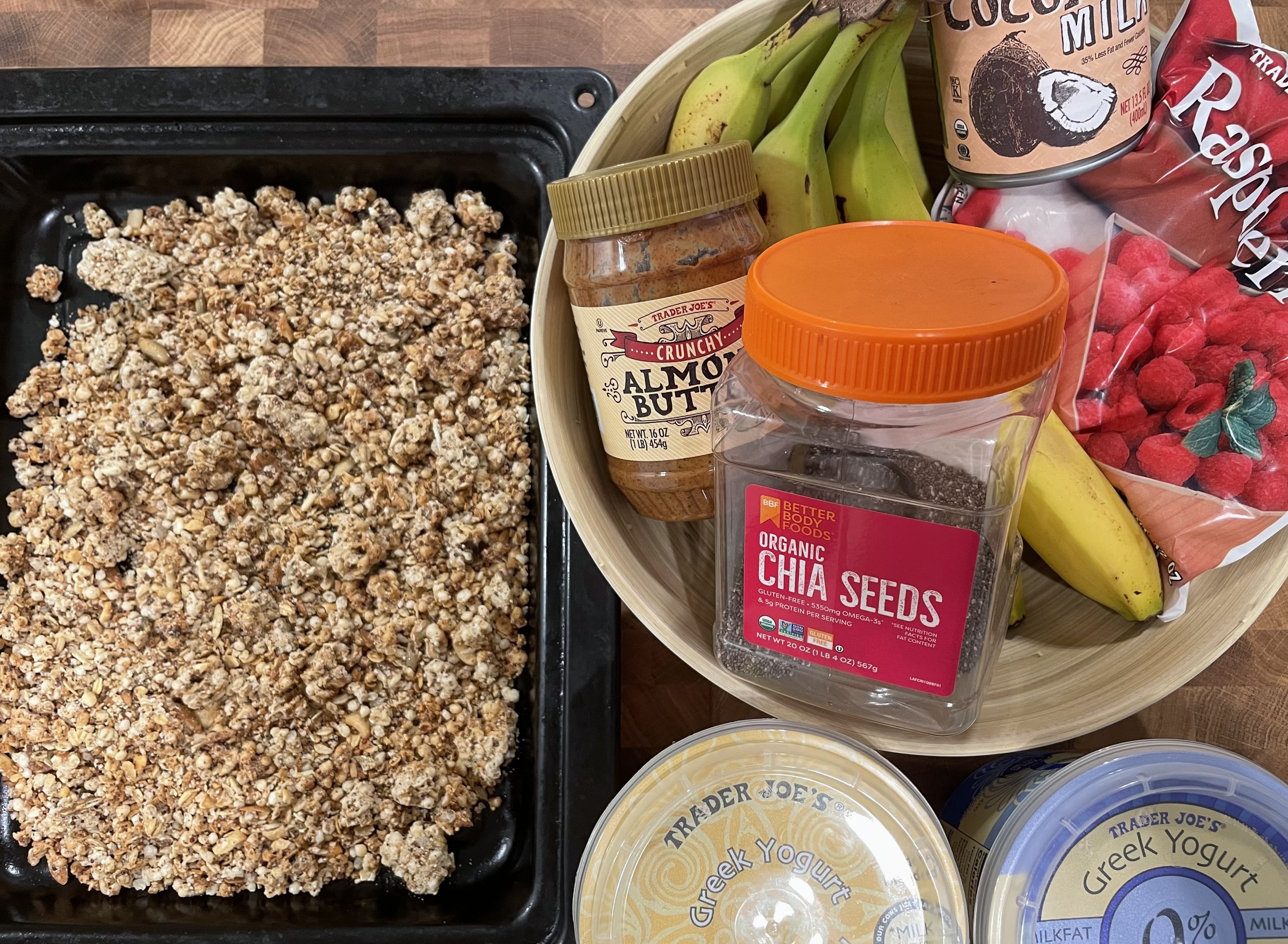 Ingredients
Granola ingredients (linked above and here)
1/2 cup chia seeds
2 cups milk of your choice (I like coconut or soy)
2 tbsp sweetener of your choice
2 cups Greek yogurt
Fruit
Almond butter
Flax seeds
Directions
Make the granola using the recipe (above or linked here). Be sure to add the extra spices for a fall kick!
Combine 1/2 cup (~8 tbsp) chia seeds and 2 cups of milk of choice in a big bowl. This will make about 4 small mason jars of chia seed pudding. Add your sweetener of choice, and mix well. You don't want any dry clumps of chia seeds! Move to the fridge and let it sit overnight
In a bowl/jar of your choice, add a scoop of yogurt, chia seed pudding, and granola. Repeat 1-2 more times or until you think you'll be satisfied!
Top off your breakfast with fruit (sliced bananas, fresh blueberries, frozen raspberries…), a dollop of almond butter, and flax seeds. Enjoy 🙂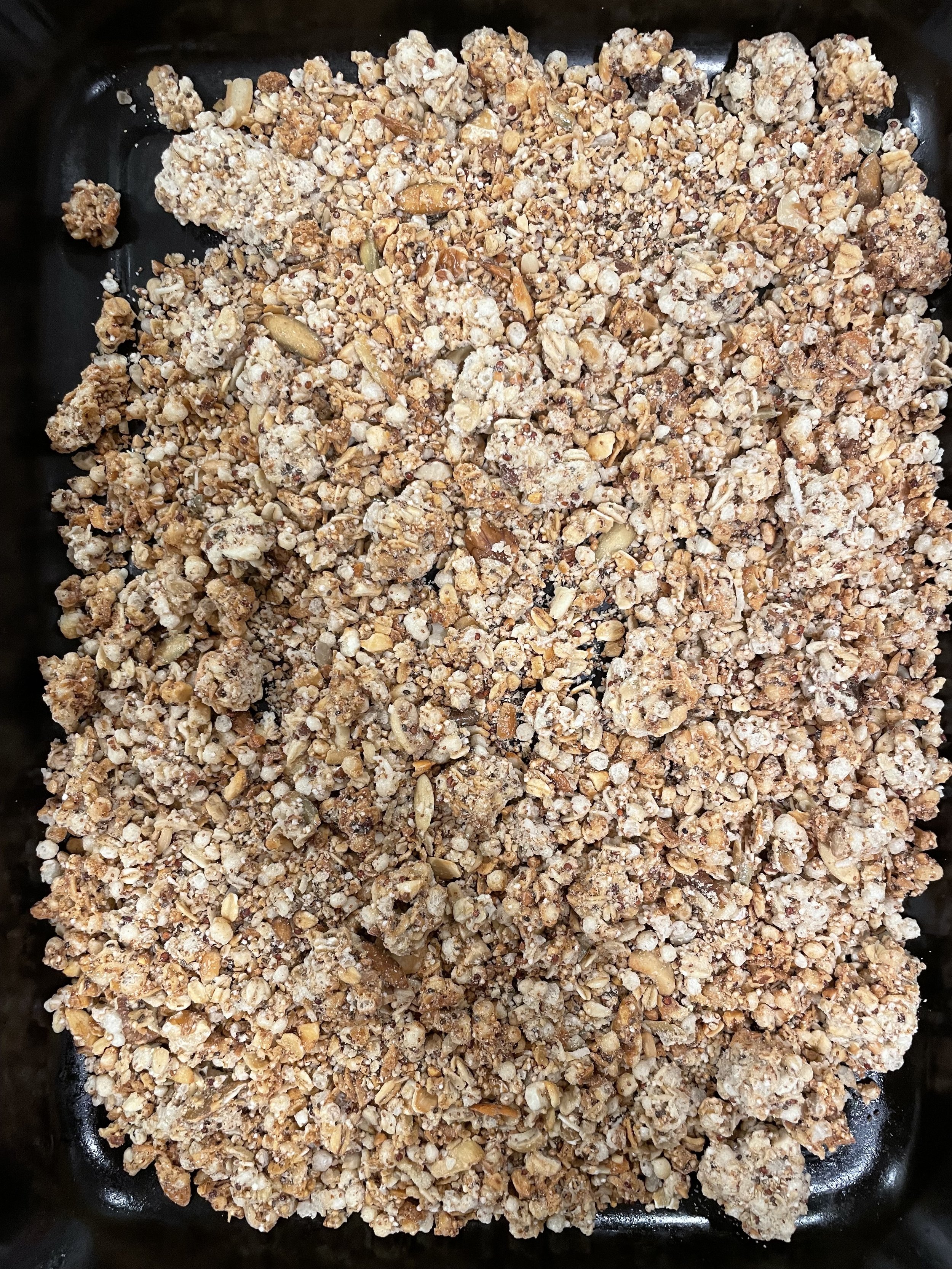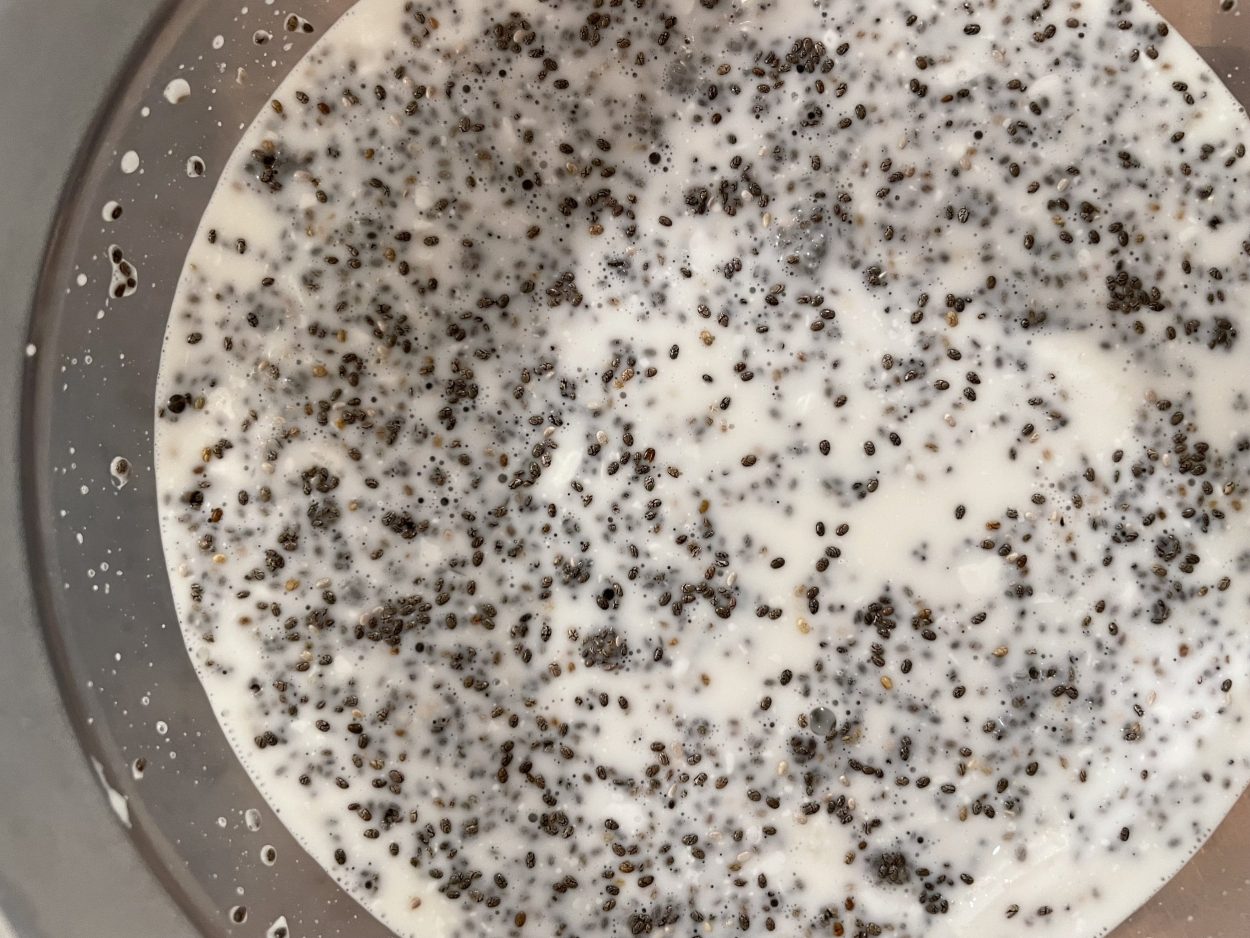 BEFORE THE CHIA SEEDS COMPLETELY ABSORB THE MILK-HONEY MIXTURE…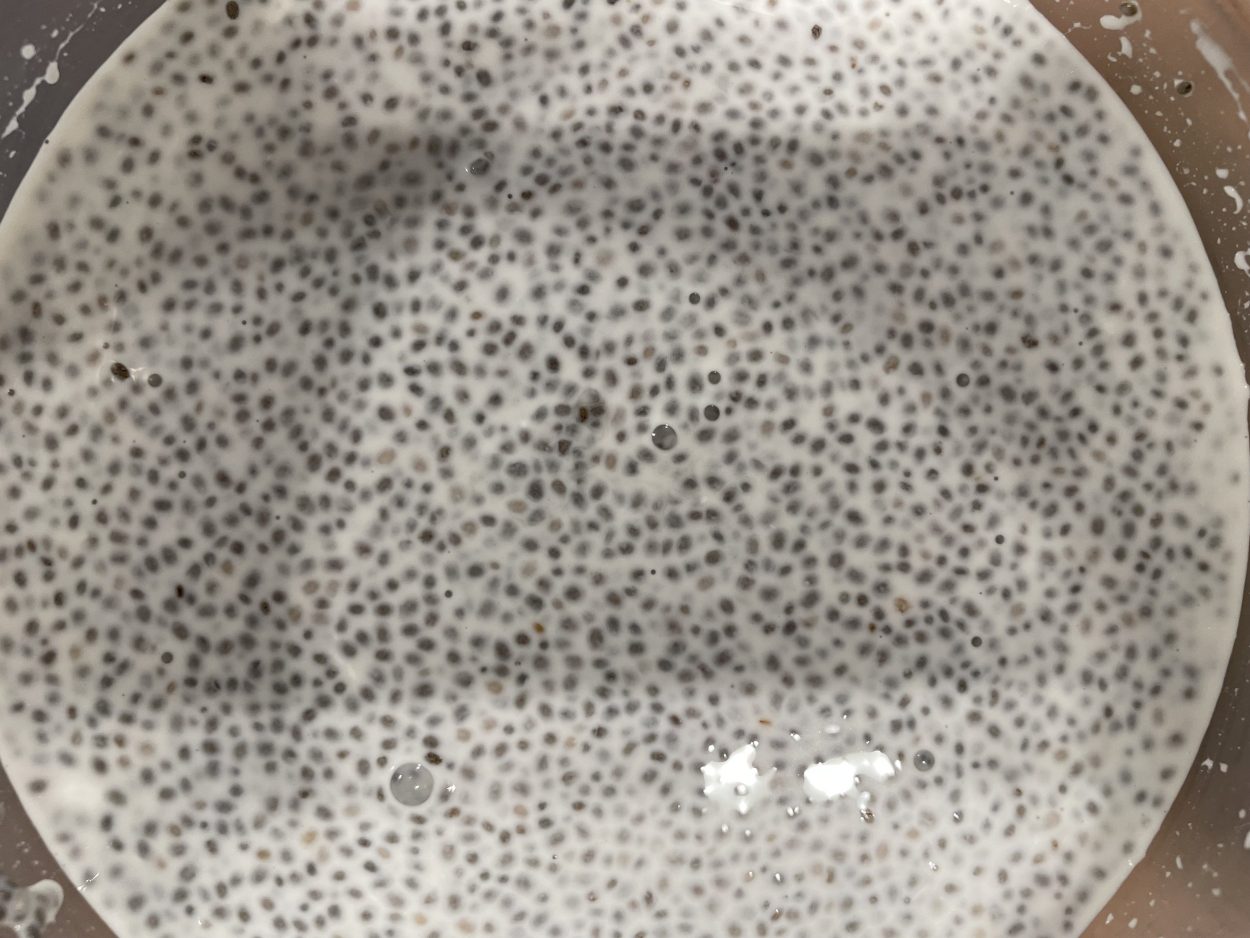 … AFTER THE CHIA SEEDS MARRY THE MIXTURE AND BECOME CHIA SEED PUDDING!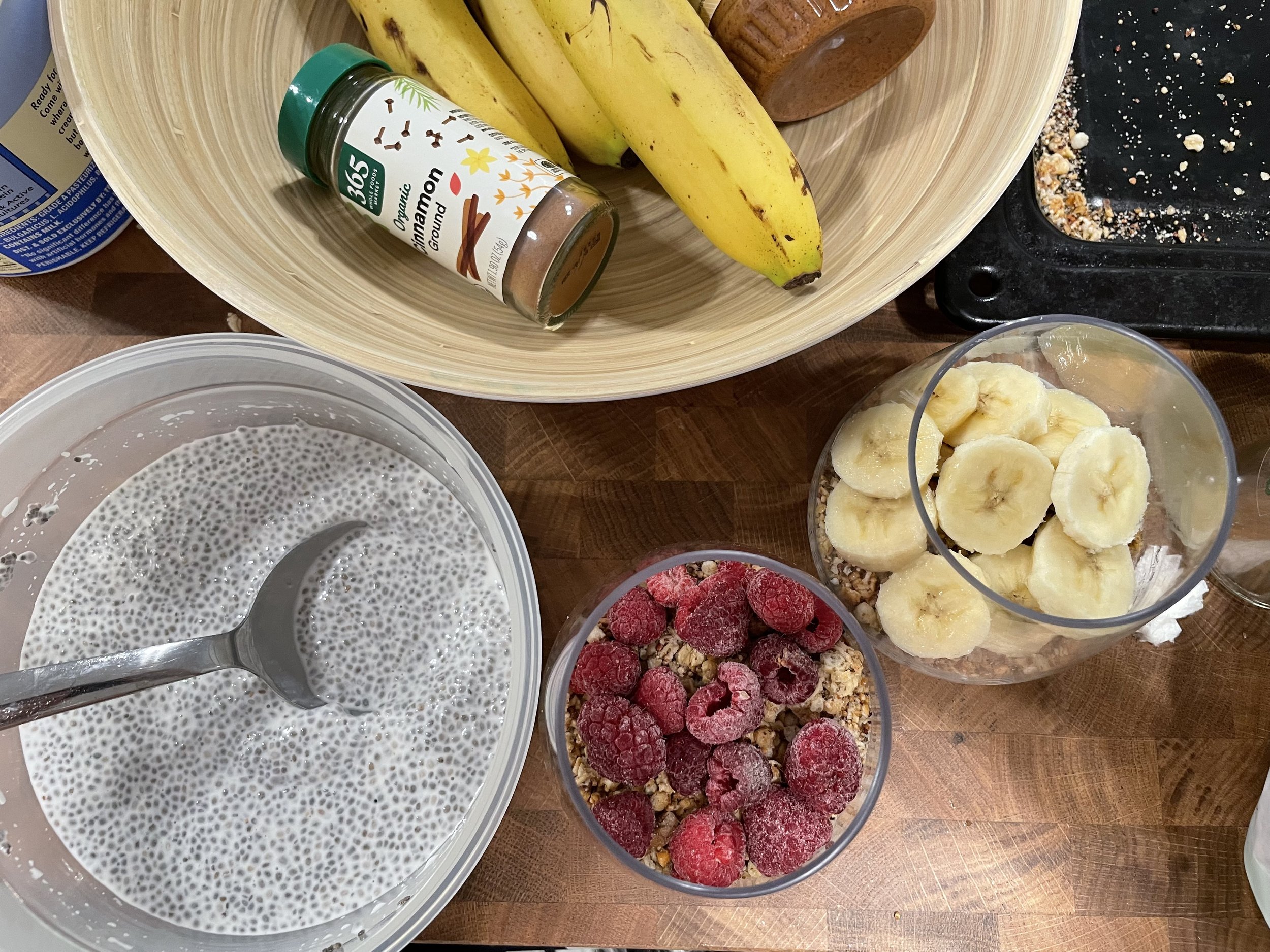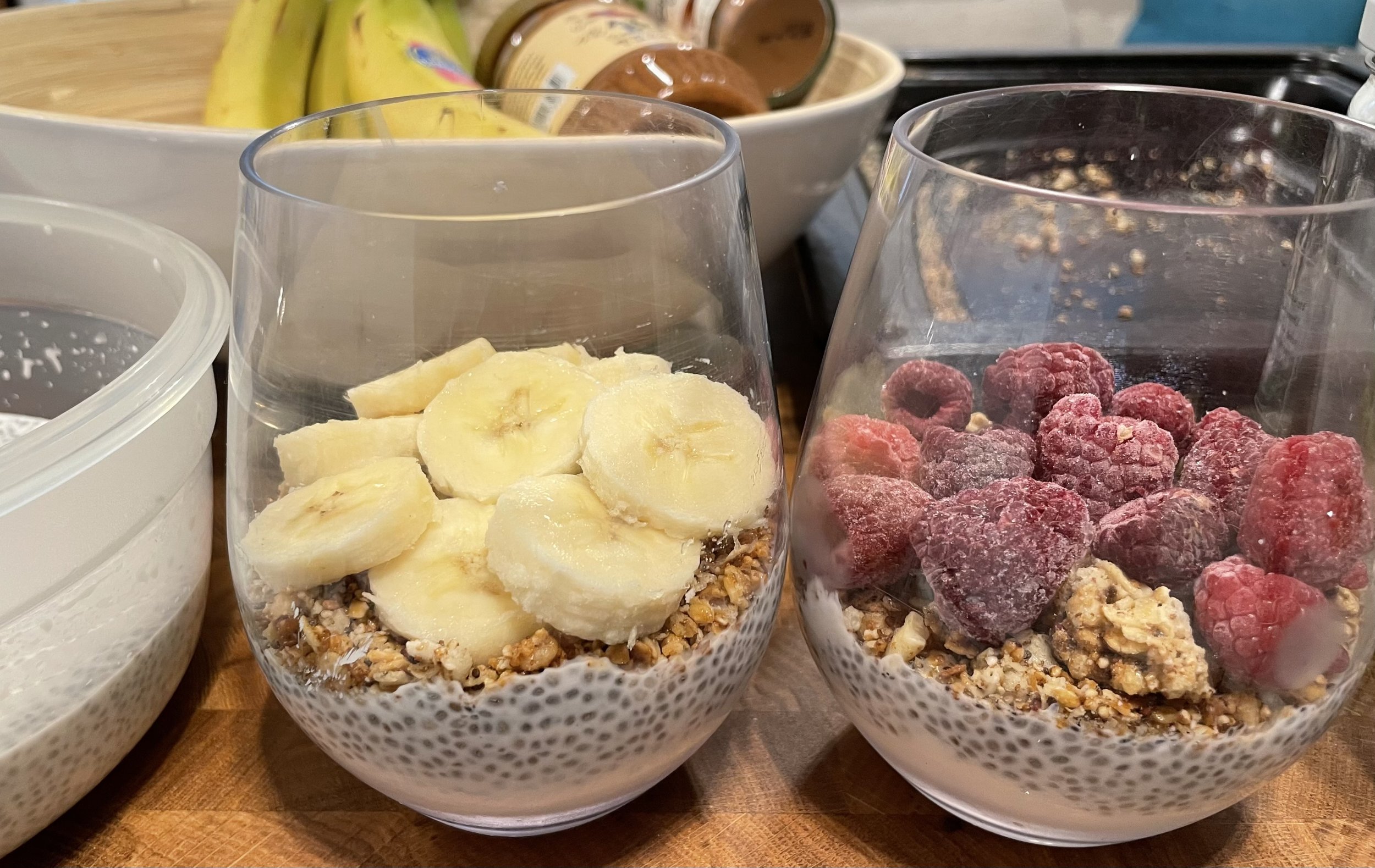 Chinese-Style Sauteed Tomato and Egg
Next Post