As much as I love Spanish small plate "pintxos," there's a special place in my heart for large format dishes. The feeling of being served a big platter of food meant to be shared amongst loved ones is a special feeling.
Paella is one of these dishes, and I enjoyed seeing it served and eaten by guests while I visited Spain last month! This rice dish is not only pretty (and theatrical- some places went to town on presentation) but also savory. When I was researching how to make this recipe at home, I realized how many steps goes into creating this seemingly simple dish. So below, I've condensed the lengthy recipes into the most important steps so that you can have a quality, equally-delicious paella in the fraction of the time.
I chose a seafood-themed paella because August summers remind me of growing up on the Vineyard and the many clam bakes we used to host (click here for my End-of-Summer Clam Bake recipe!). Feel free to add meat (think chorizo, pork belly, chicken thighs…) or go vegetarian (onions, green beans, tomatoes…). Scroll below for details!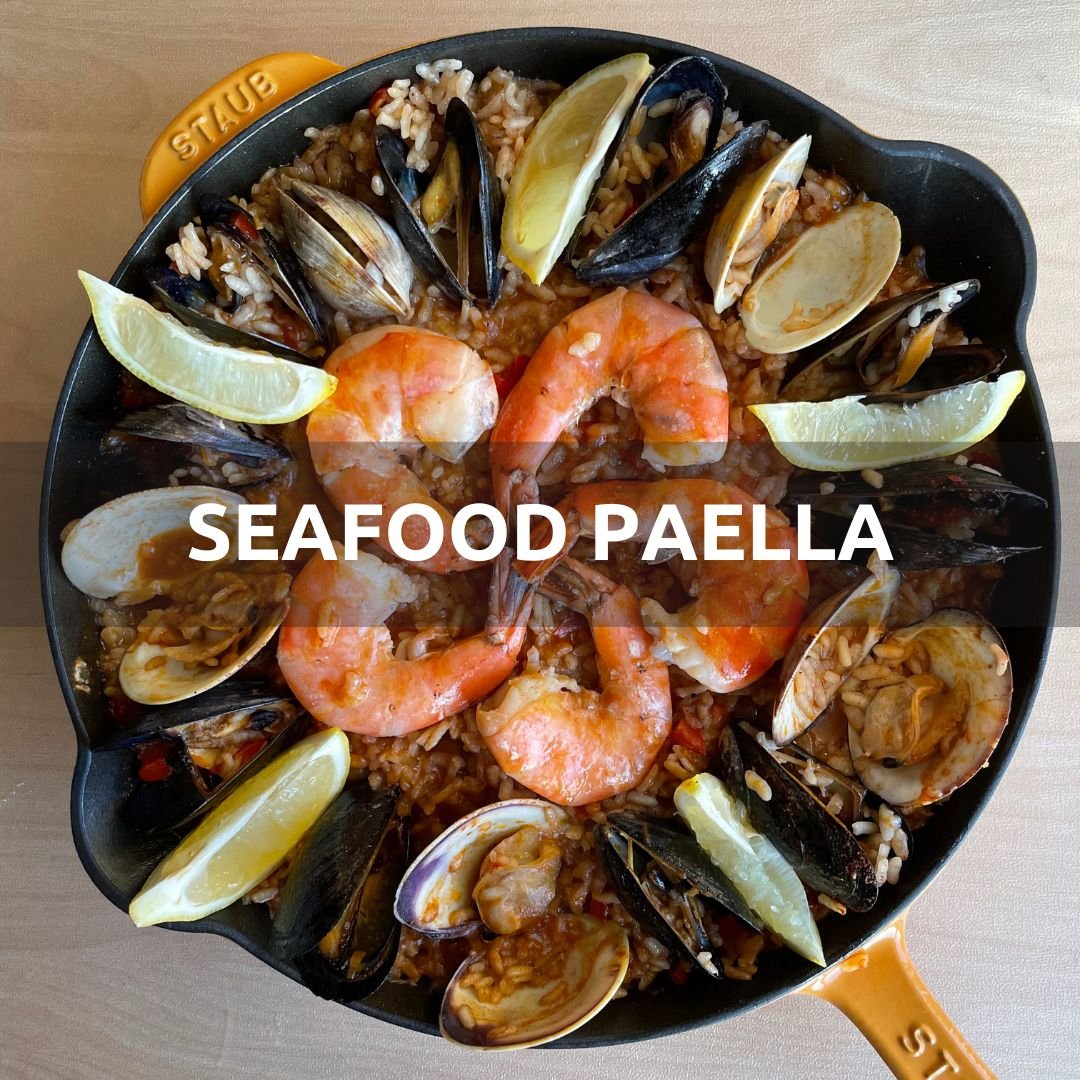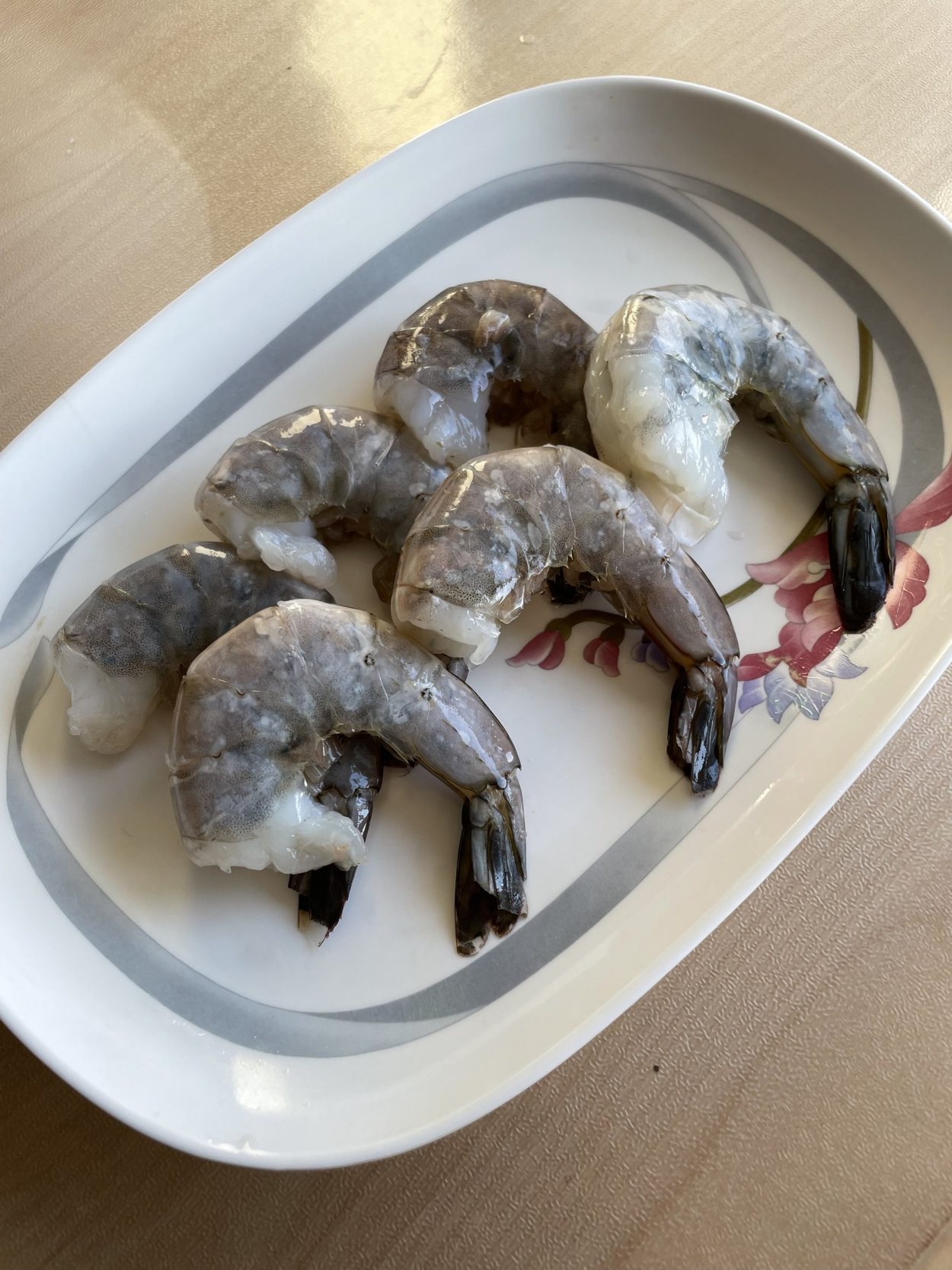 Beautiful prawns!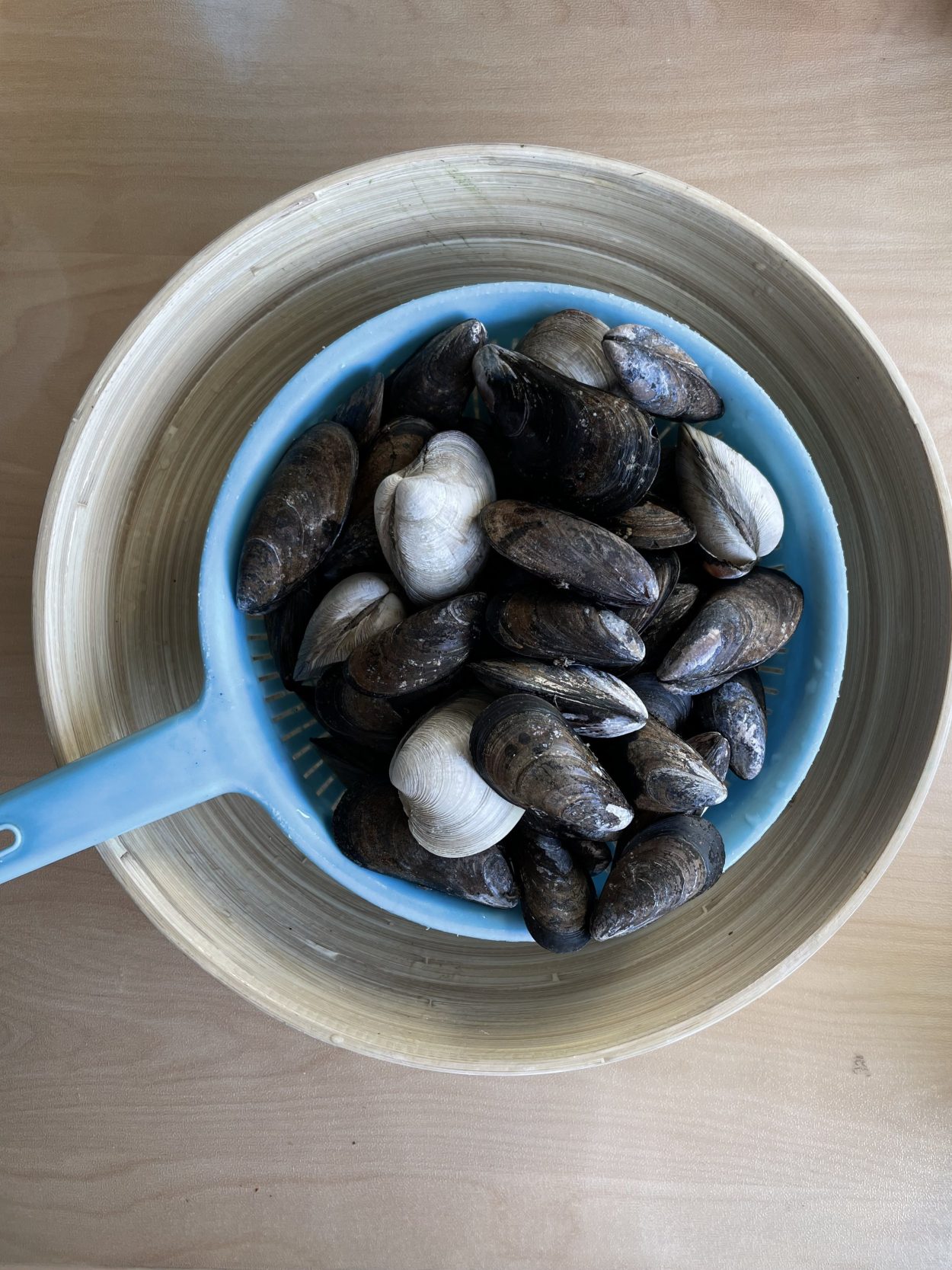 Nice mix of littlenecks and mussels
Ingredients
1 medium onion, diced
1 medium red bell pepper, diced
3 cloves garlic, minced
1 tbsp paprika
1 tsp cayenne pepper
1 tbsp tomato paste
4 cups low sodium chicken stock
2 cups Spanish or medium-grain rice, uncooked
Shrimp, deveined (I kept them unpeeled so the shells would give the rice more flavor)
0.5 lb mussels, rinsed
0.5 lb clams, rinsed
Salt and pepper to taste
Lemon for garnish
Directions
Heat a splash of olive oil until shimmering and add onion and bell pepper and cook until softened, about 5 minutes. Add garlic and stir.
In a separate pot, heat the chicken stock until gently simmering.
Add ~2 tbsp more olive oil to the onion-pepper mix. Add paprika, cayenne, and tomato paste and fry for about 2 minutes until fragrant.
Time for rice! Add the rice and stir for 1 min until each grain of rice becomes glossy.
By the ladleful, add the warm stock to the veggie-rice pan.
Bring on the seafood! Nestle your mussels and clams into the pan and bring to a boil. Reduce heat to a simmer for 15 minutes.
After the rice absorbs about 80% of the broth, arrange your shrimp. Cook about 2 minutes per side, then flip to ensure even cooking.
Remove paella from heat and decorate with lemon wedges.
Let the pan sit for 5-10 minutes before serving. There should be a crispy socarrat at the bottom of the pan for extra crunch. Enjoy!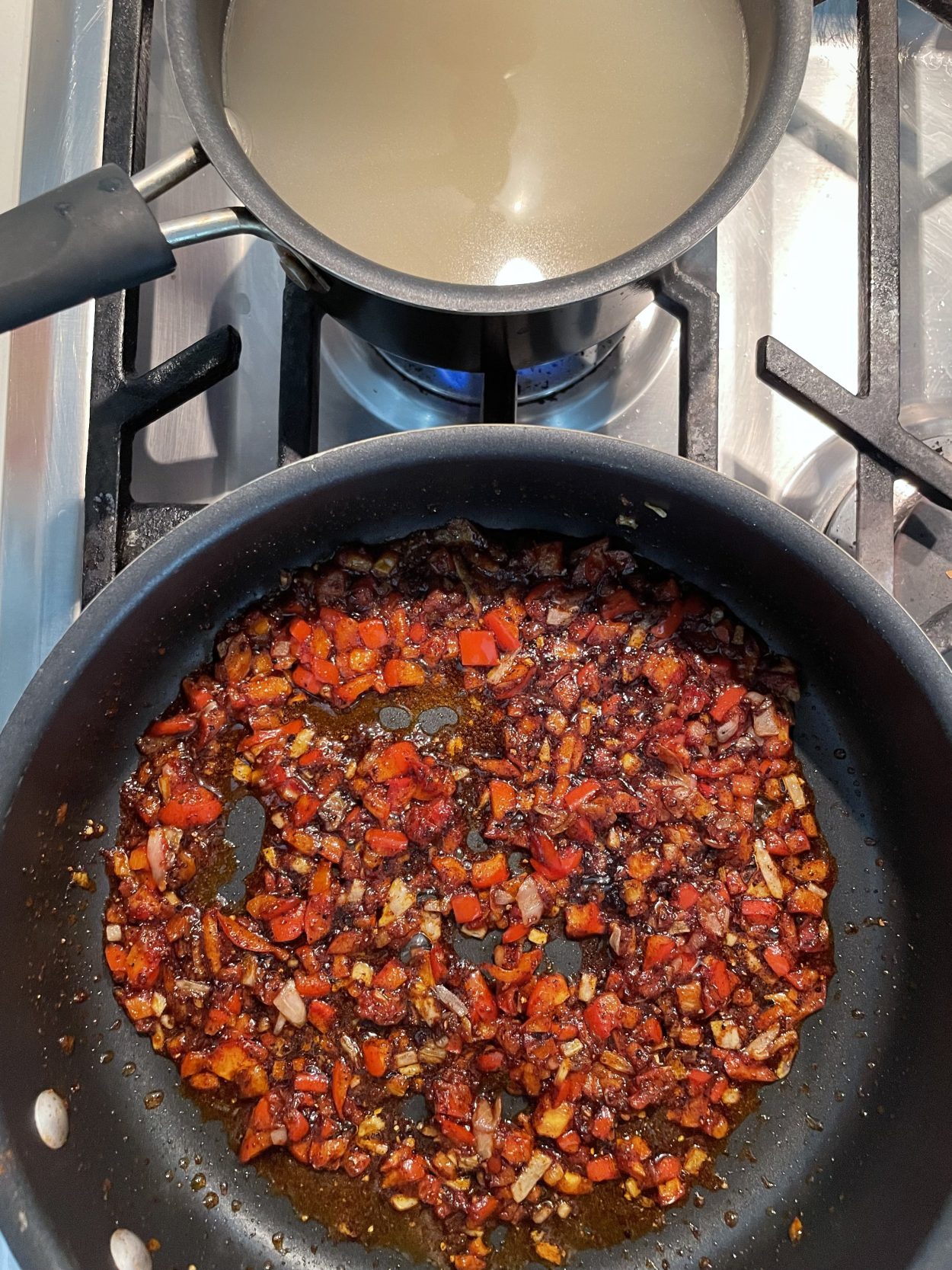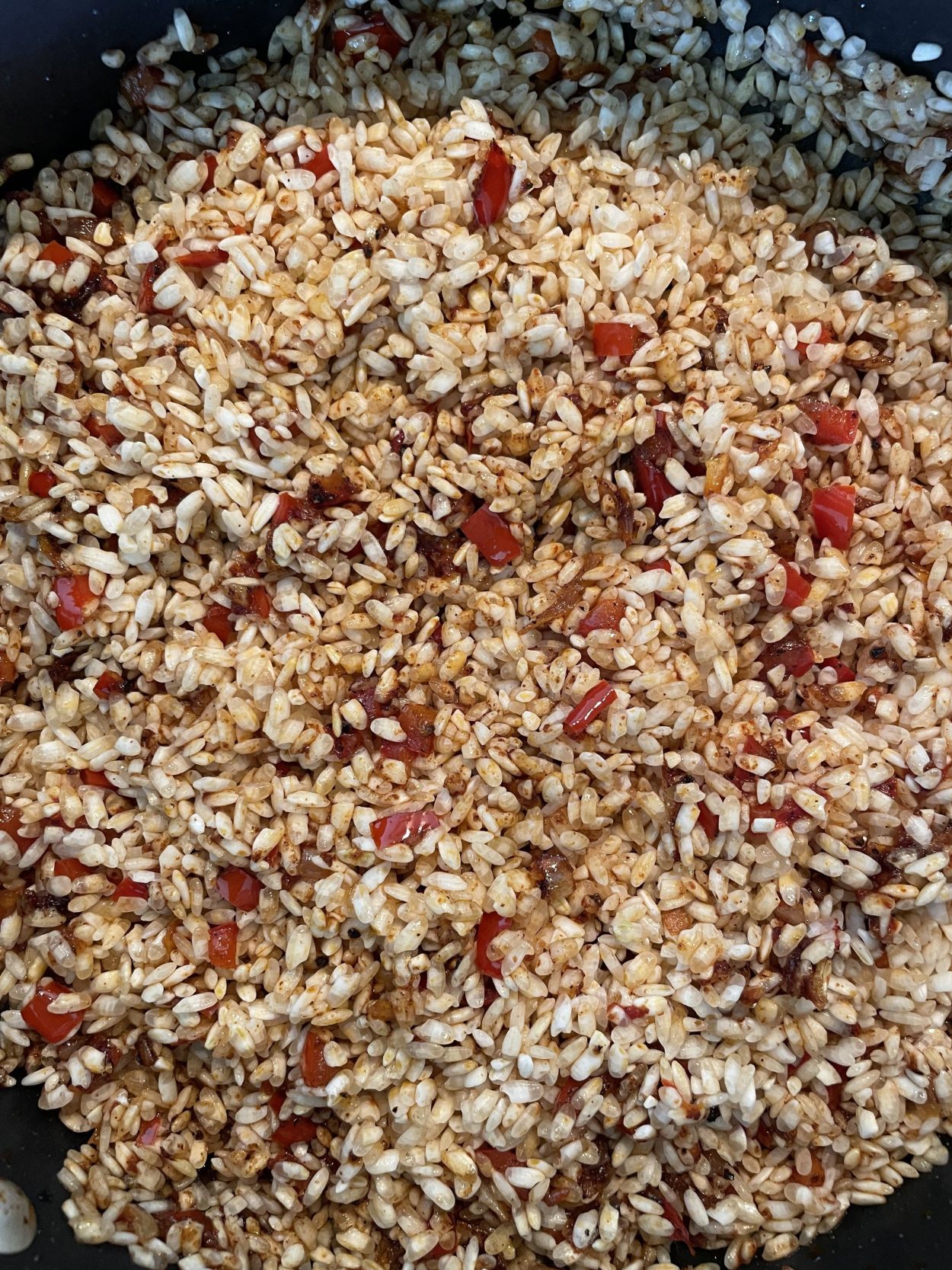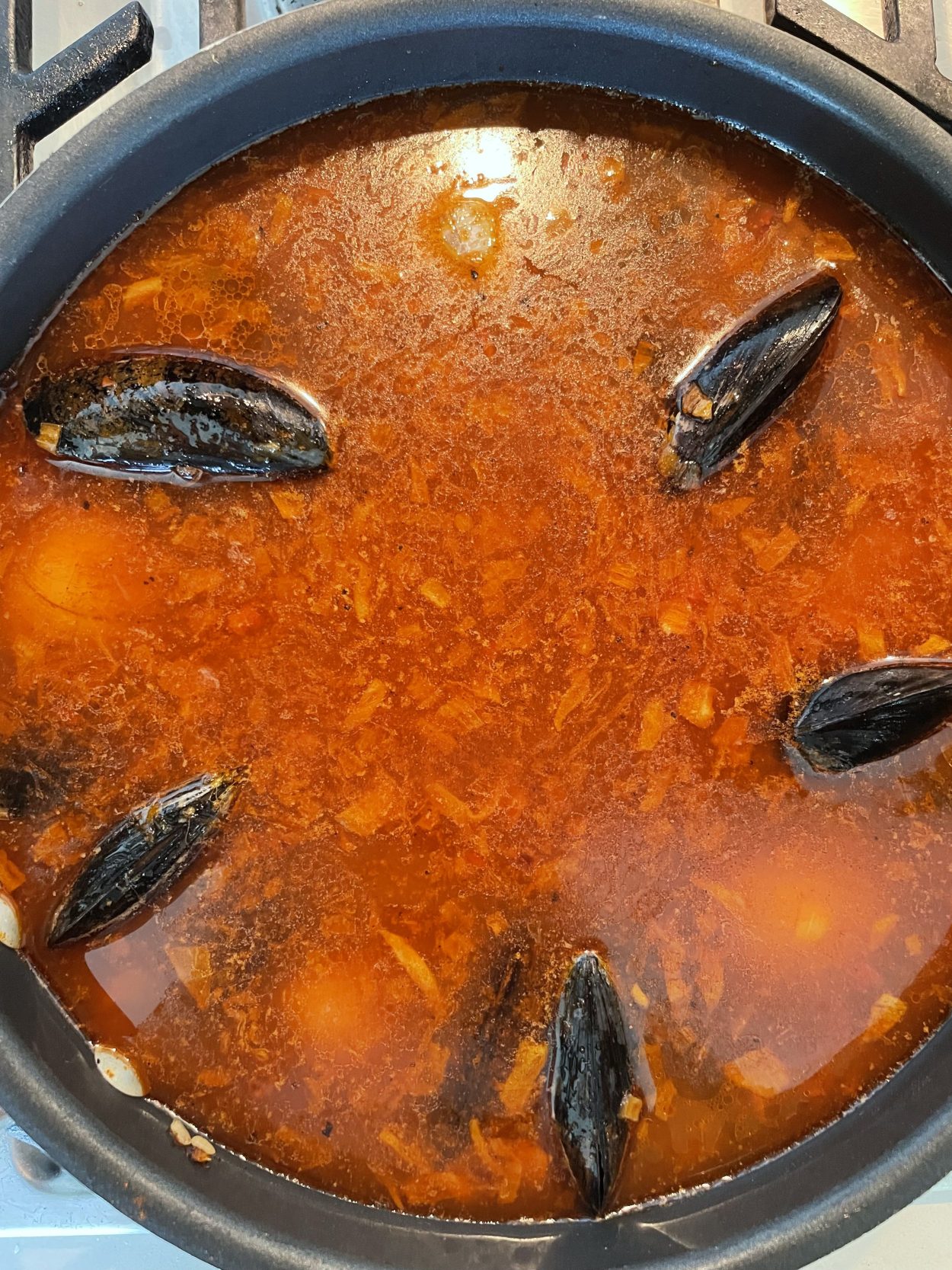 Not there yet…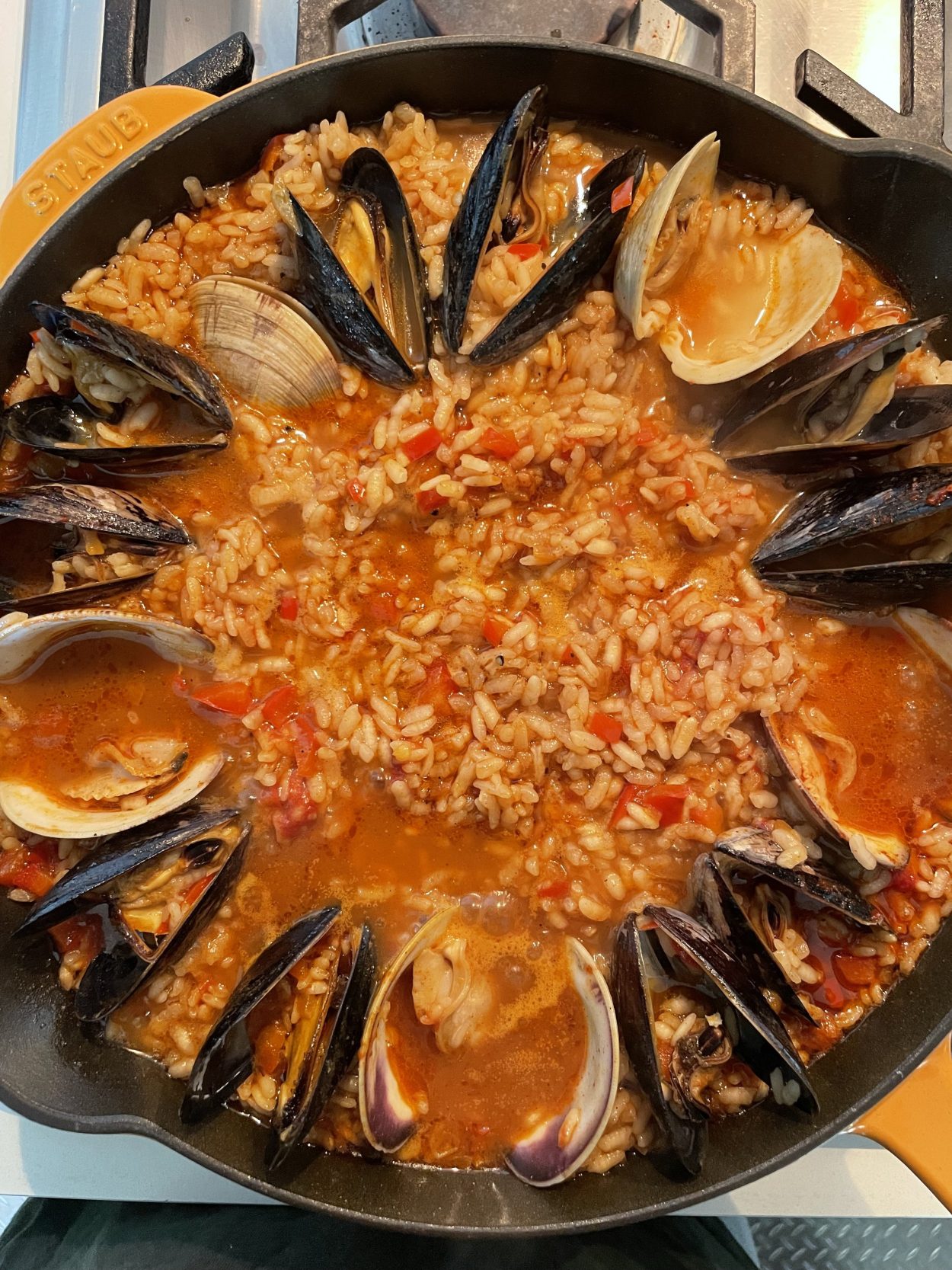 … Getting there…