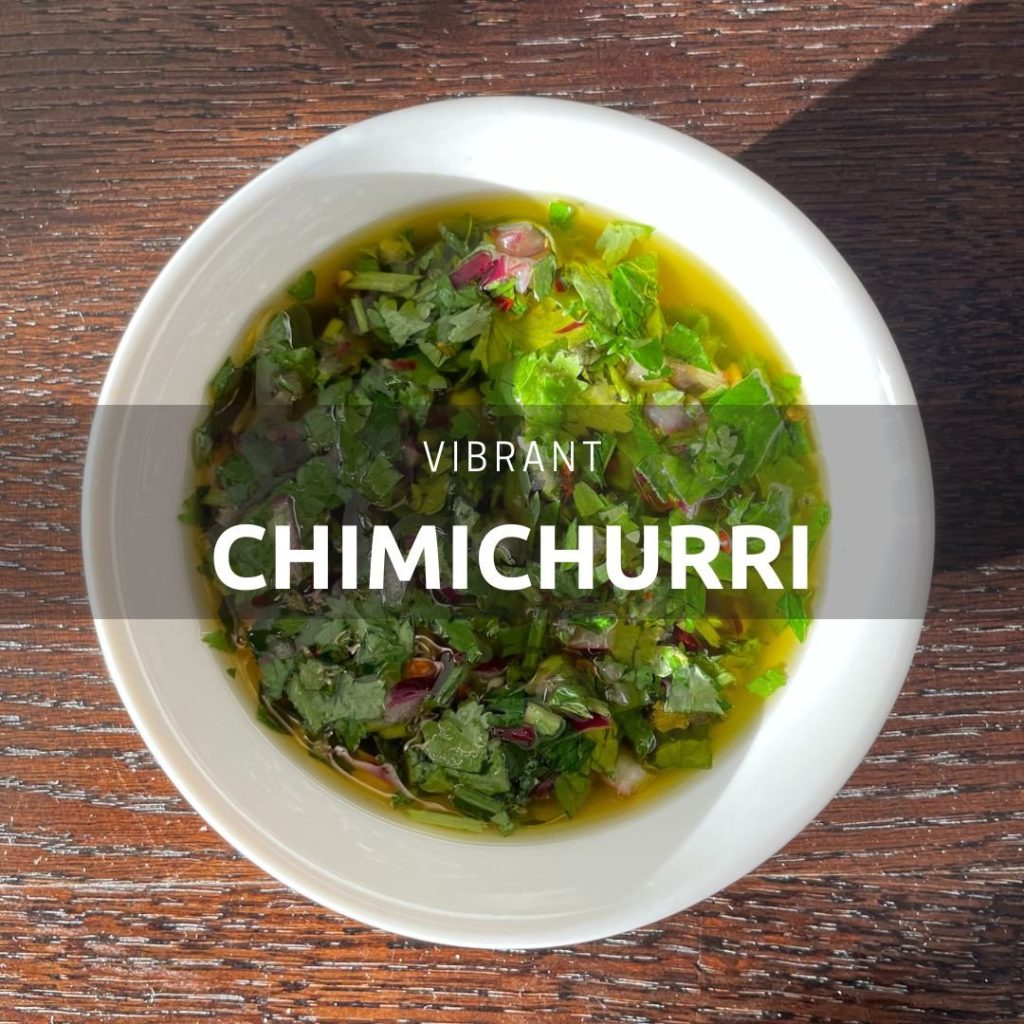 Chimichurri goes well with almost anything: its bright acidity and punchy kick adds extra "oomph" to any dish. Chimichurri is traditionally Argentinian, and I find it goes well with grilled steak, fried eggs, black bean salad, plain toast (trust me, I've tried), and even the Spanish Tortilla I recently developed. Adding it as an extra layer of flavor in a sandwich (tomato + mozzarella? Roast beef?) is a secret pro tip!
What gives chimichurri its versatility are the hearty dose of red wine vinegar and heavy herbs. Using a food processor is a nice way to reduce workload, but I find that a rough hand chop gives the sauce a better texture. Serving chimichurri right after its made is ideal due to its bright green color. But it can stay in the fridge for up to 3 days!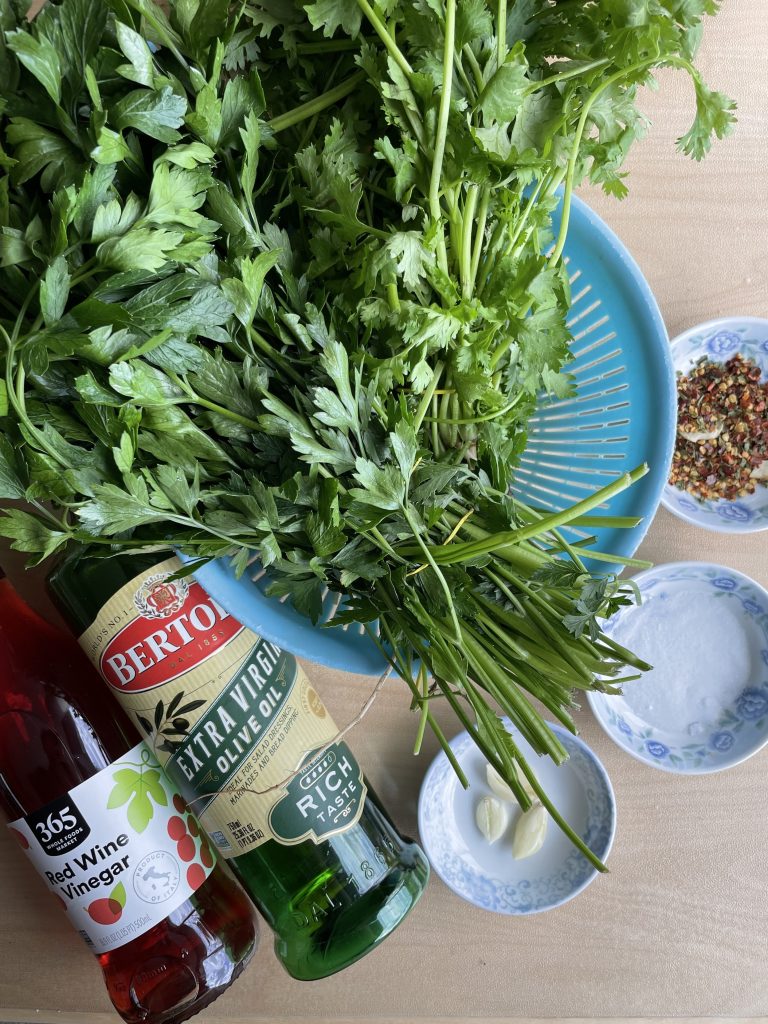 Makes 2 cups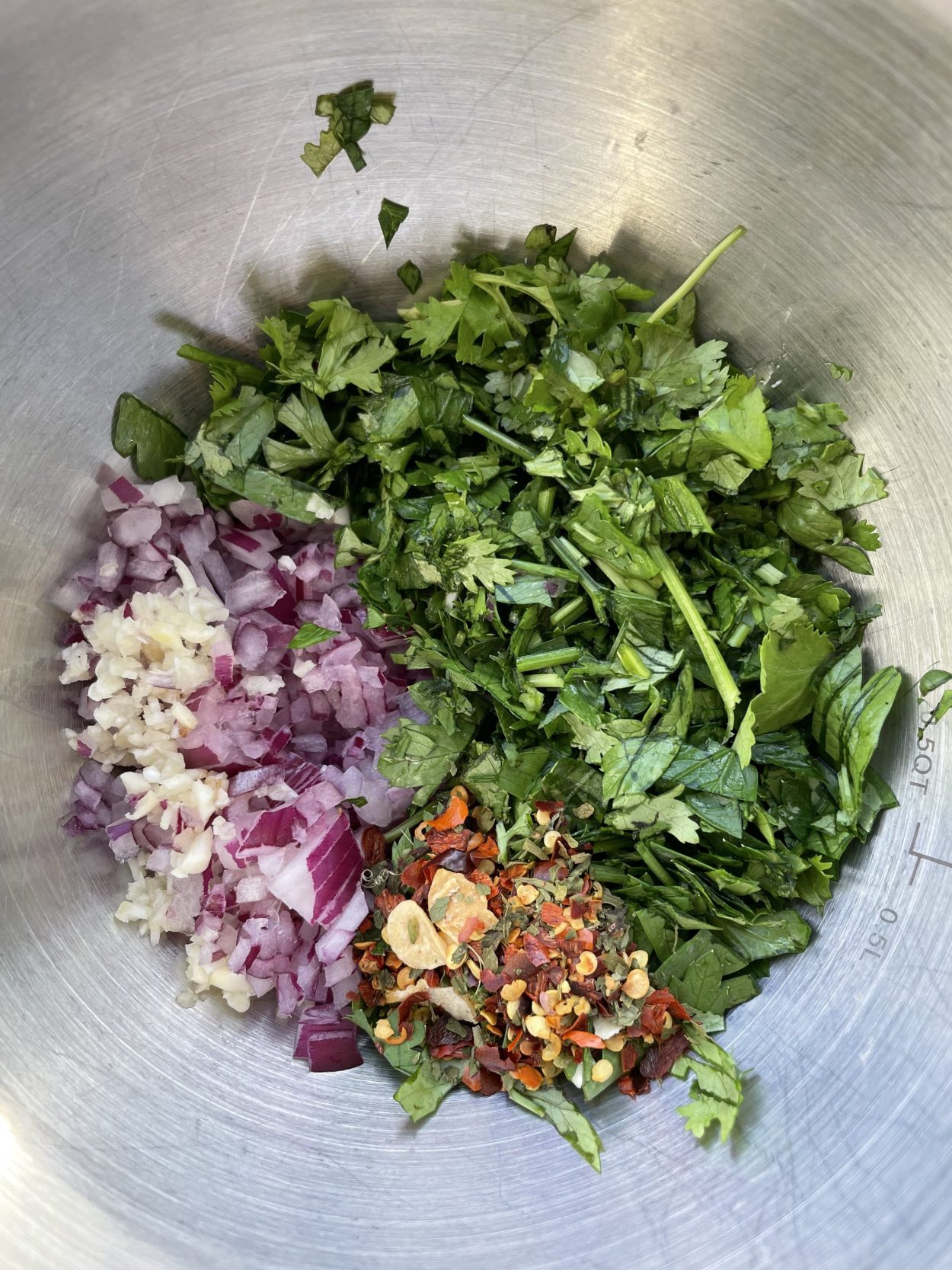 The "dry"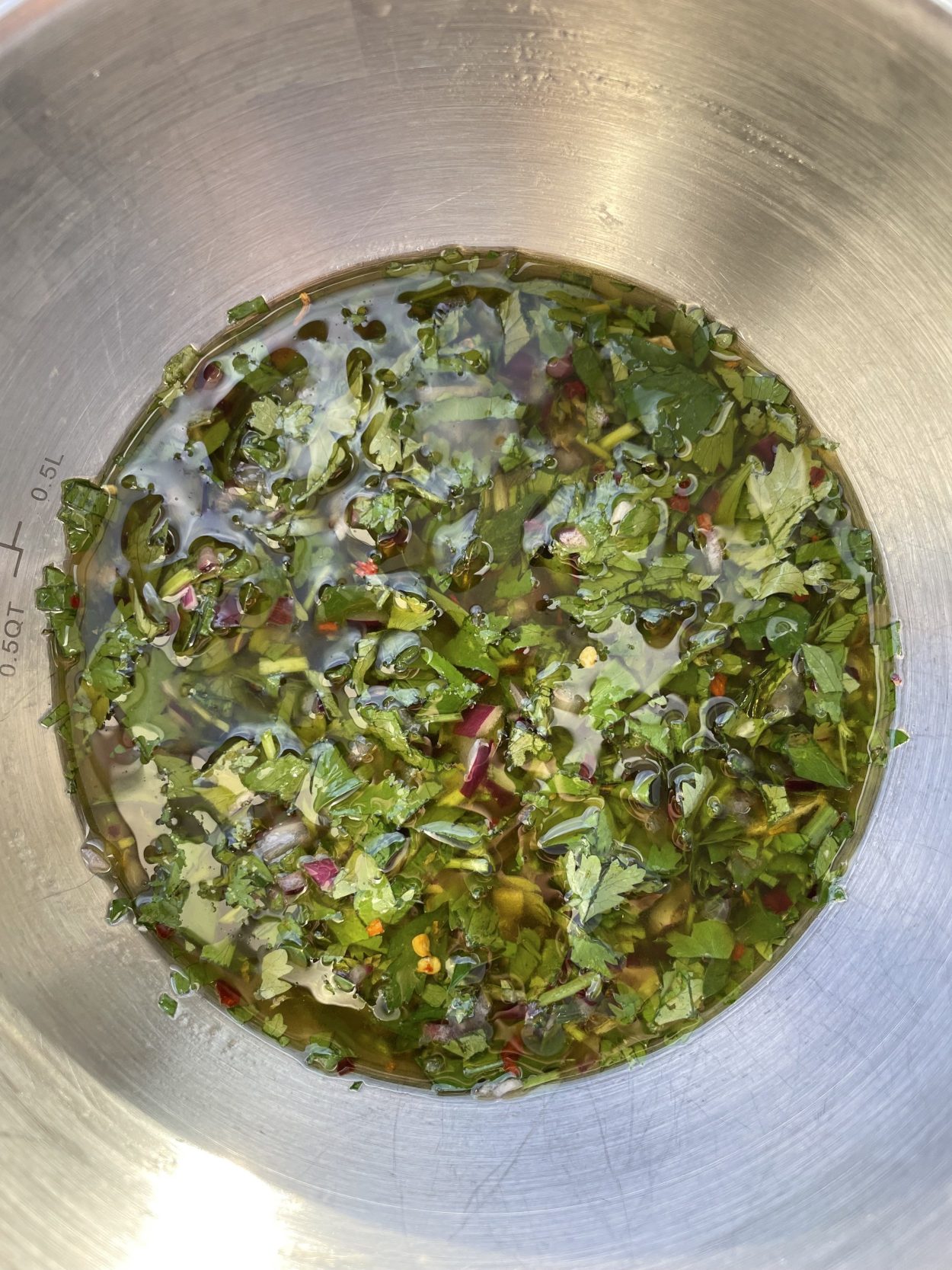 With "the wet!"
Ingredients
1/2 red onion or 1 shallot, minced
3 garlic cloves, smashed and thinly sliced
Bunch of cilantro, chopped
Bunch of flat-leaf parsley, chopped
3/4 cup olive oil
1/2 cup red wine vinegar
Salt, to taste
Directions
Add the onion/shallot, garlic, cilantro, parsley, and red pepper flakes to a bowl.
Gently stir in the oil and vinegar until just combined. You don't want to go too crazy and bruise the herbs!
Season with salt as needed. Enjoy!
Stir-Fry Cabbage and Carrots
Next Post