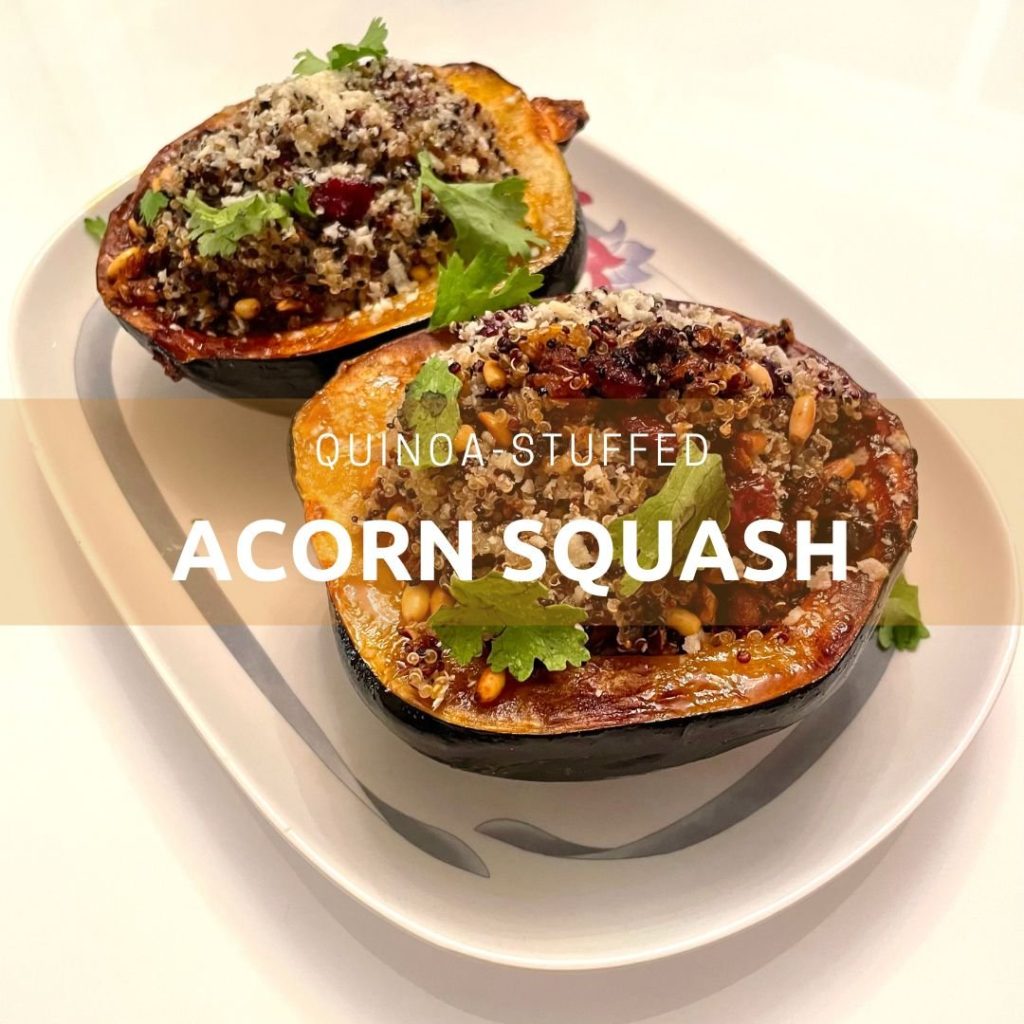 Fall is here! Arguably my favorite season… Which may be influenced by my fall birthday…
Most squashes are now in season, and acorn squash is one of my go-to's. So how about roasted acorn squash, stuffed with quinoa and cranberries? And now that it's getting chillier, turning on the oven can dually cook food and warm the home!
Acorn squash is a great vessel for stuffing because it can physically hold the goods and get caramelized in the oven. It's also a great way to get most of your nutrients in one compact meal. The key to this recipe is roasting the squash and cooking the filling separately. You then marry the 2 components in the oven for 10-15 minutes. Piece of cake!
While the version I have below is vegetarian, you can add ground turkey or sausage to the party. Delicious!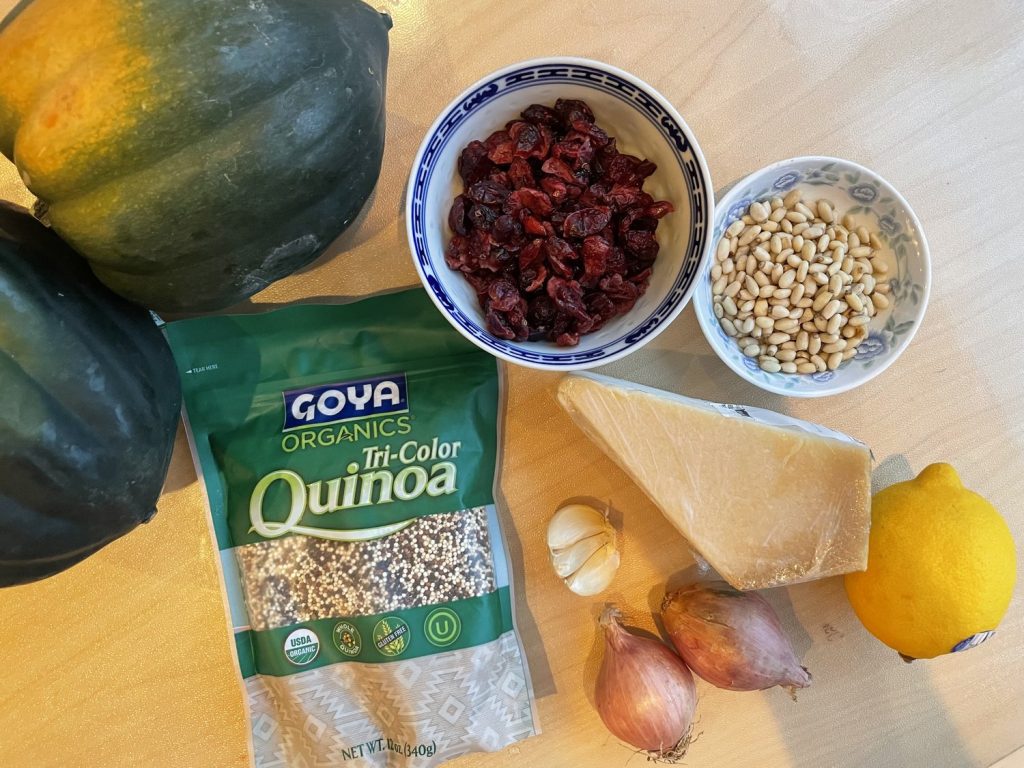 Course:
Quinoa-Stuffed Acorn Squash
Ingredients
2 medium acorn squash
Olive oil
2 cups quinoa, cooked (according to package instructions)
1/2 cup cranberries
1/4 cup pine nuts
2 cloves garlic, minced
2 shallots, minced
Zest and juice of 1 lemon
1/2 cup Parmesan cheese, grated
Salt and pepper, to taste
Directions
Preheat oven to 400F.

Prep the squash: using a sharp knife, cut the squash in half. The best way to do this is to find a ridge the squash and then make your incision. Scoop out the seeds and fibrous strings. Brush both sides with olive oil. Arrange cut-side down and roast for 30-40 minutes until fork-tender.

Prep the quinoa: cook quinoa according to package instructions (I added quinoa to a pot of boiling water and simmered for 10-12 minutes until the grains "burst"). Remove from heat, add cranberries, cover with lid, and steam for a few minutes.

Prep the rest of the filling: toast pine nuts over low heat, about 3-4 minutes. Remove from heat and add minced garlic and shallot. Add lemon zest, lemon juice, 2 tbsp olive oil, Parmesan, salt to taste. Set aside. (Now would be a good time to add roasted tofu, seared ground turkey, grilled chorizo to the mix!)

Combine the quinoa and filling (Steps 3 and 4) in a small bowl and spoon into squash "boats" (Step 1). Return stuffed squash to oven for 10-15 minutes until everything gets warm.

Enjoy!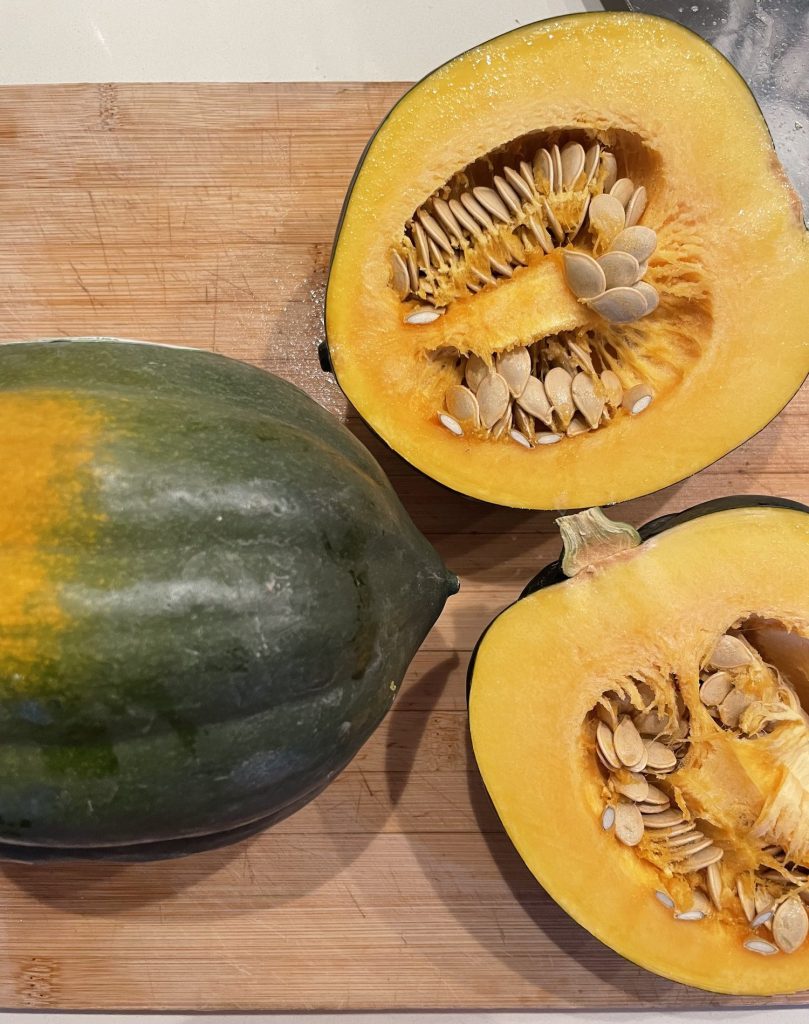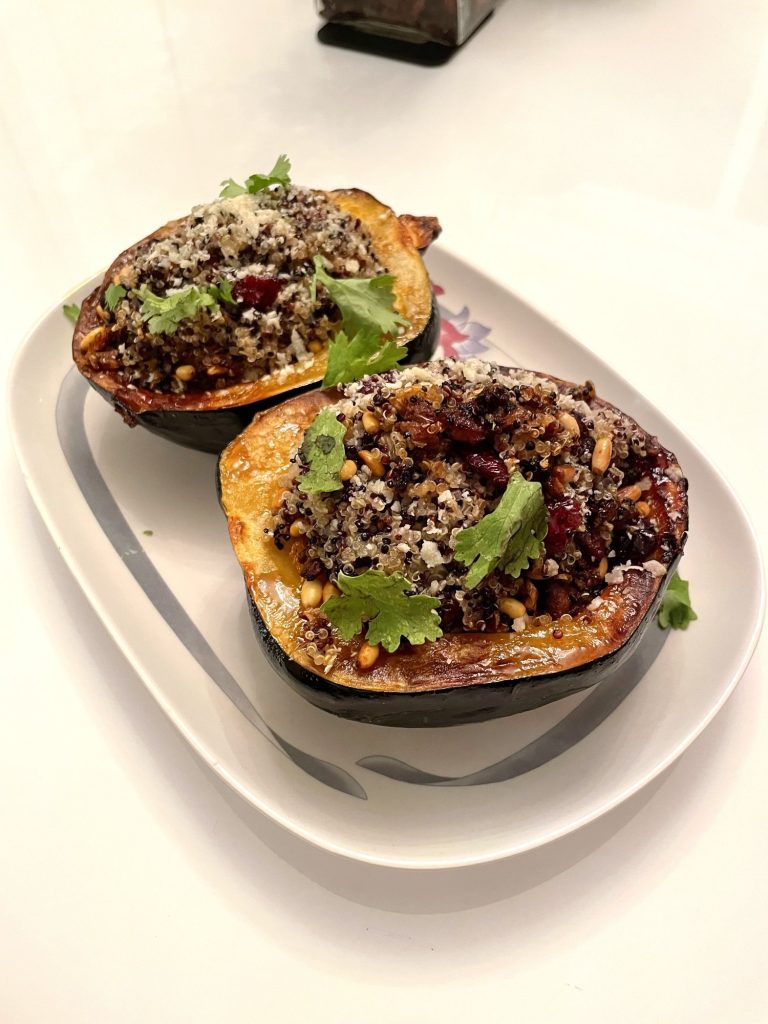 Japanese-Inspired Chocolate Truffles
Next Post