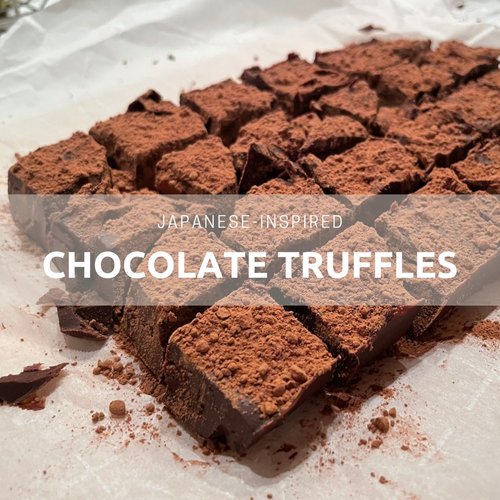 On my recent trip to Japan, food was one of my stand-out memories. Every where I turned, I found or rediscovered something I loved. And one of these things is chocolate.
Chocolate! Something so simple and common. But this particular type of Japanese chocolate knocked my socks off. It was decadent yet light. Smooth and creamy. And unlike some chocolate I find at home, this treat wasn't too sweet. The chocolate tasted like chocolate.
While some stores carry Royce here in the States, I wanted to recreate this at home. And after a few trials (read: use dry utensils when making the chocolate! Or else the mixture will seize up), I hit the nail on the head. Because the recipe uses just a handful of items, I recommend finding the best-quality ingredients to let them shine. Scroll below to see how I made this delicious treat! Just in time for Halloween too 😉
Servings:
24 small pieces
Ingredients
18 oz dark chocolate (about 500 g)
1 cup heavy cream, room temperature
1 tbsp liquor of your choice (optional. I added whiskey, though bourbon or brandy works well)
Cocoa powder for dusting
Directions
Chop your chocolate! The smaller the pieces, the faster it will melt. A little extra work here will save you time during the melting process.

Over a low flame, bring heavy cream until just shy of boiling. Immediately remove from heat when you see little bubbles on the side of the pot.

Add chocolate shards to heavy cream and mix until smooth and melted. Add liquor.

Transfer chocolate-cream mix into a parchment-lined dish. The dish should be large enough to hold everything but small enough so that when you smooth out the chocolate, you're left with 1/2 inch thickness of chocolate.

Chill in fridge for 3-5 hours.

Remove from fridge and cut into squares. For the cleanest edges, use a sharp knife dipped in hot water.

Dust with cocoa powder and enjoy!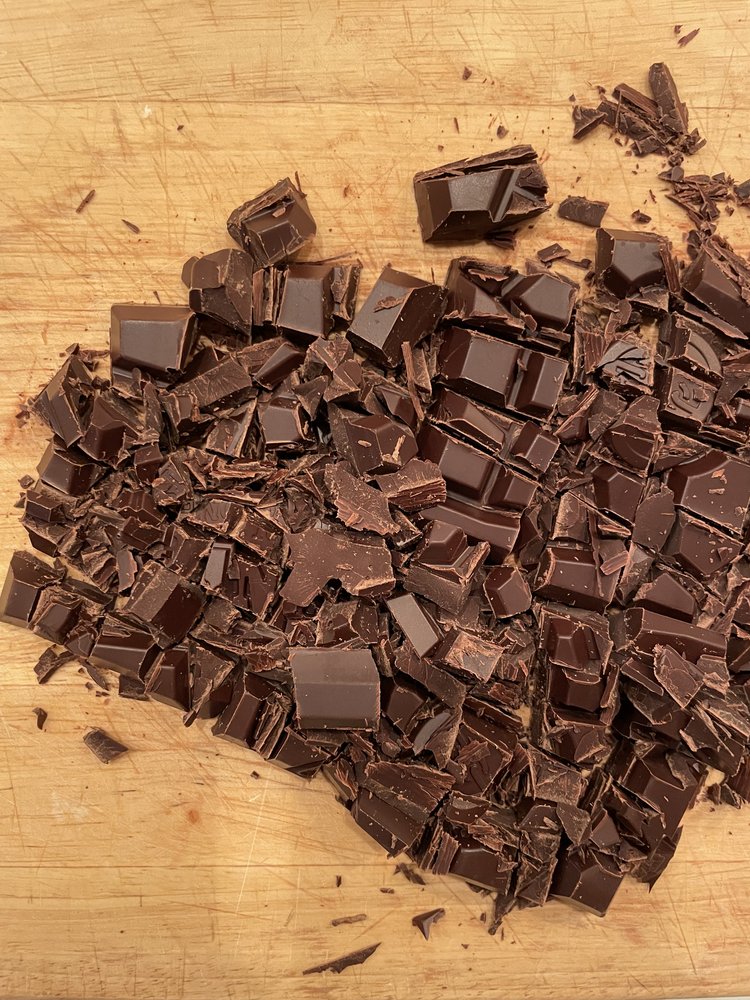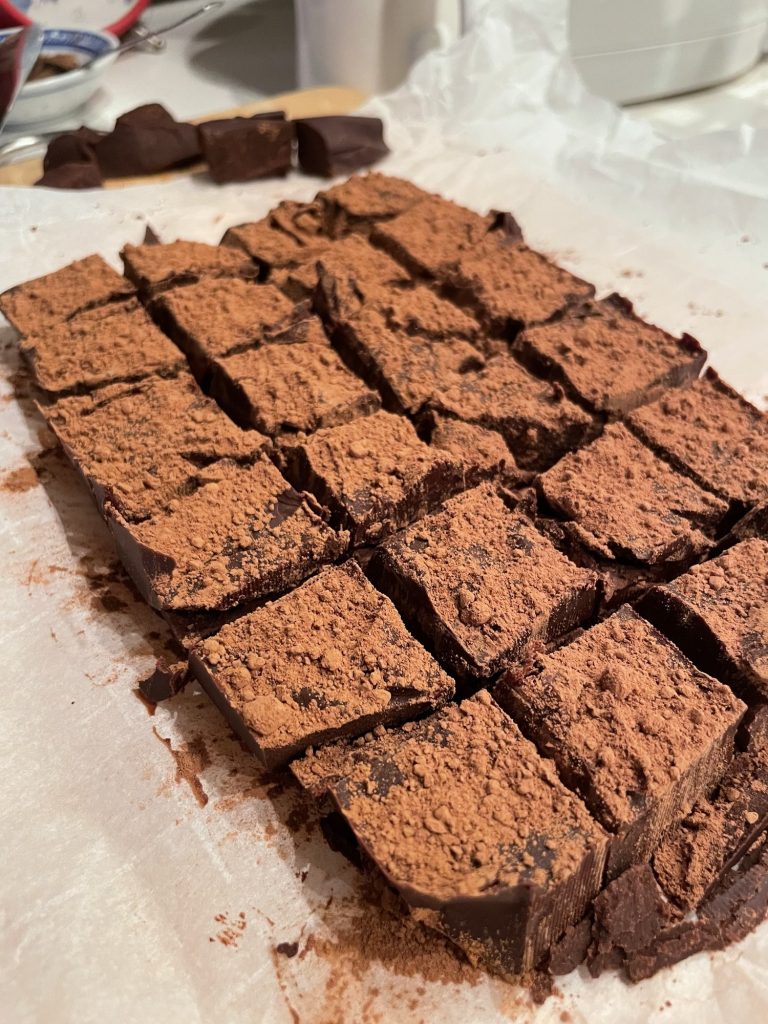 Prosciutto and Sage Butternut Squash Pasta
Next Post