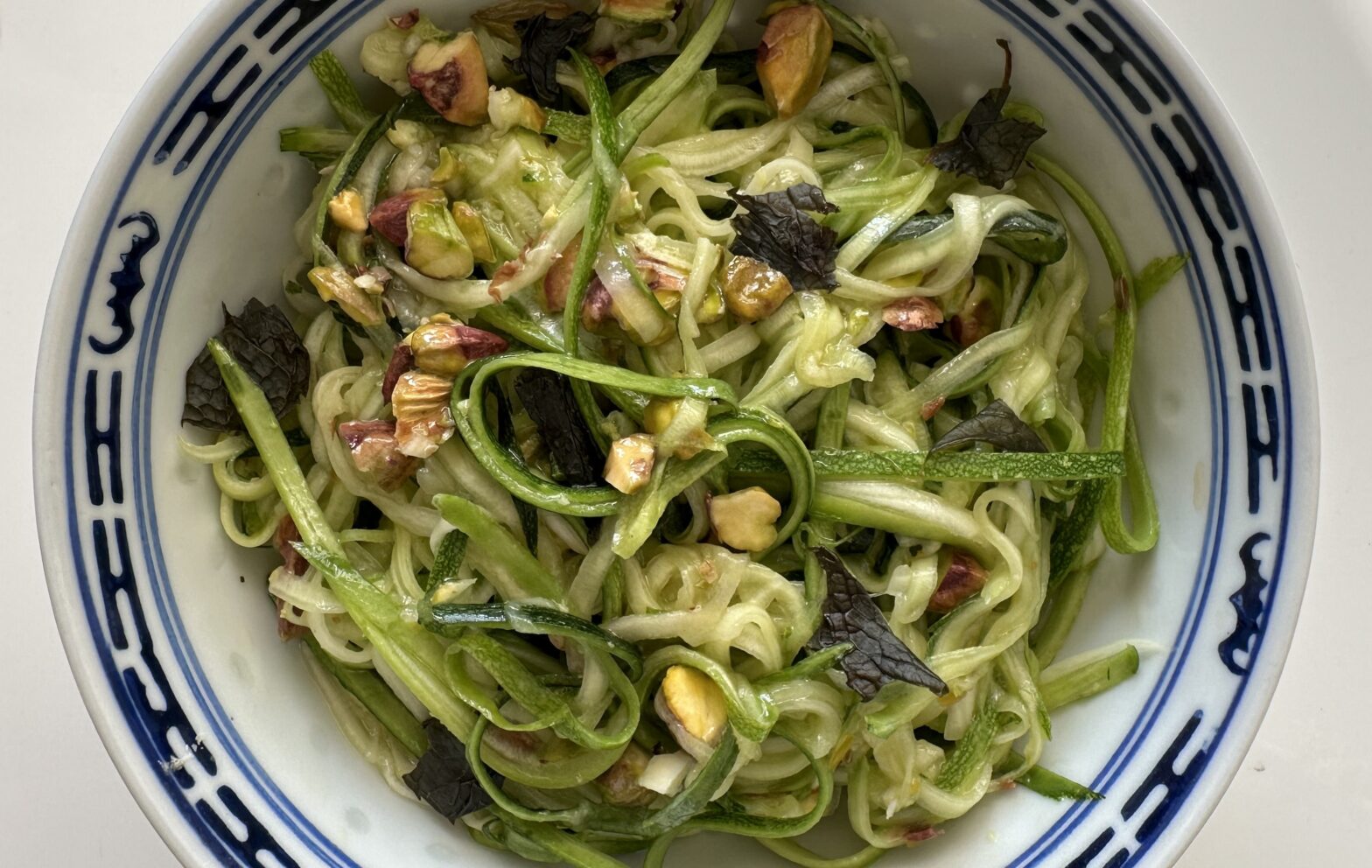 This August, I want to make the most of my garden's bountiful harvest: I've put in so much work into my garden that it only makes sense to reap the benefits. A hobby that produces fresh ingredients and delicious food? You can understand the many reasons I love to garden!
Zucchinis are in season, and they are some of my favorite veggies. A couple years back, I shared this super easy zucchini salad with you guys. Hard to believe it's been 6 years since I posted that. I still remember when I first fell in love with raw zucchini salad- the cool, crisp texture was exactly what I needed in the heat of the summer day.
Here, I revisited this Lovewell classic and revamped the dish. Adding chopped pistachios gives the zucchini an extra salty crunch, and the mint gives the salad a floral lift. A simple lemon-olive oil dressing holds it all together. With some flaky salt, this salad is arguably the best "bang-for-your-buck" summer dish in flavor and simplicity. Check it out below!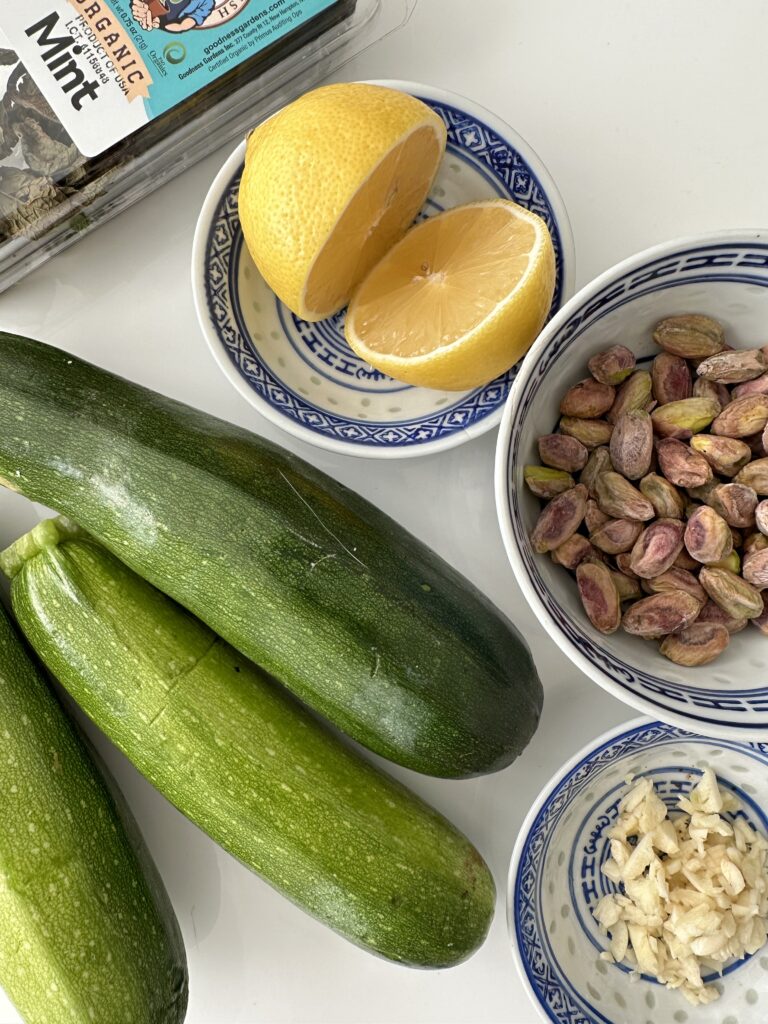 Ingredients
3 zucchinis, washed
1/2 cup pistachios, chopped
1/2 bunch mint, chopped
1/4 cup olive oil
Juice of 1 lemon
Garlic
Salt to taste
Directions
In a big bowl, use a vegetable peeler to peel the zucchini and make "ribbons." You can also use a mandoline.
Add pistachios and mint.
In a separate bowl, whisk together olive oil with lemon juice and garlic until just combined.
Add dressing, carefully tossing so you don't bruise the mint.
Season with salt. Enjoy!