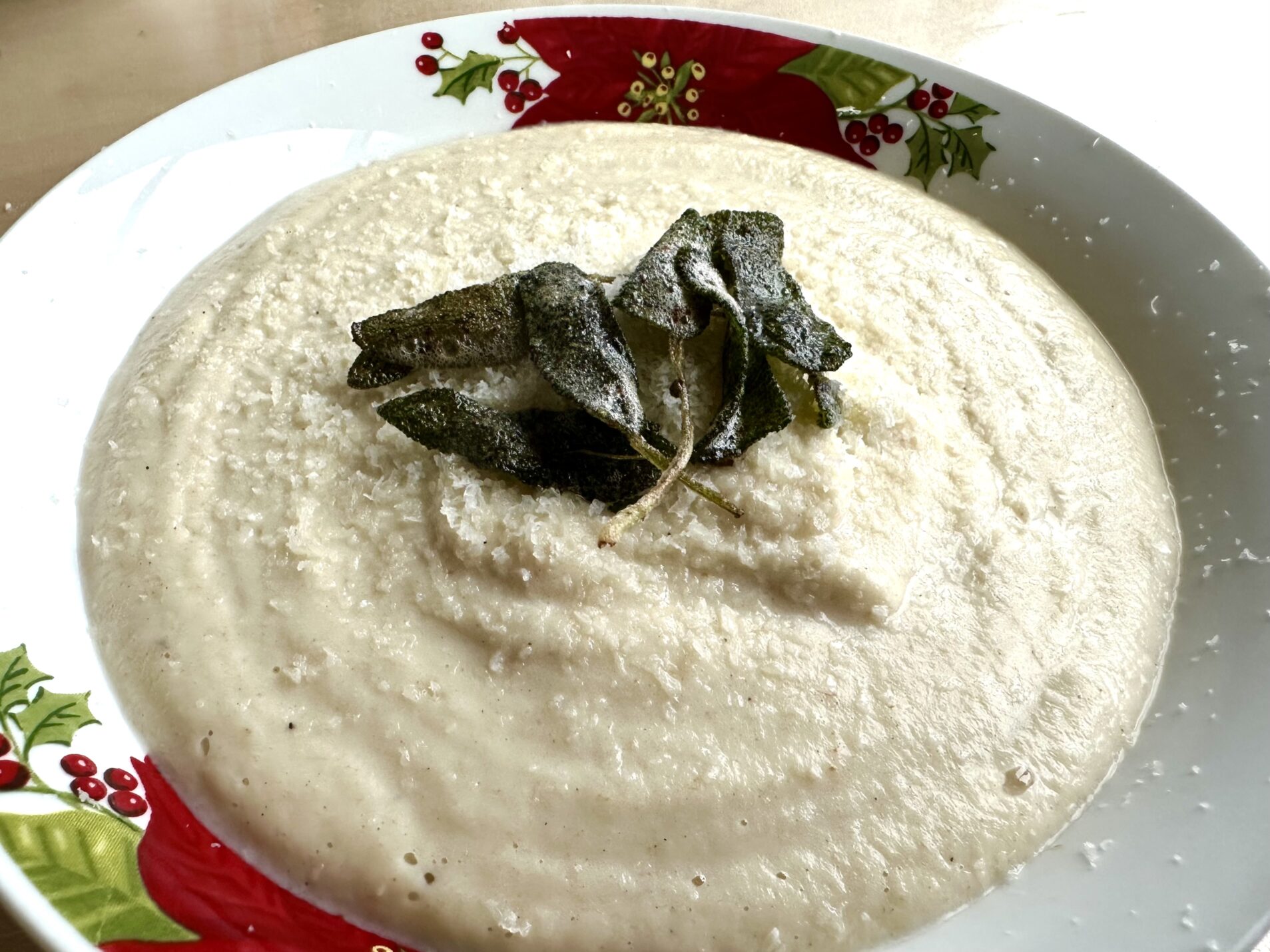 Parmesan Parsnip Purée… I had to go for the alliteration. And the fact that winter is prime parsnip period (doesn't have the same ring to it!).
Coming out of a busy Thanksgiving holiday season, we've seen lots of mashed potato and sweet potato casserole variants. So this month, I want to highlight another sweet and savory starch: parsnips. The addition of parmesan gives this purée an umami kick, and the garlic and sage provide earthiness. One of the best parts of this recipe? It can be made a day ahead and stored in the fridge. Pair this with my new Braised Short Ribs and Garlic Bok Choy to complete a beautiful, delicious dinner plate!
Ingredients
1 pound parsnips, peeled and chopped
1 cup milk or dairy alternative
3 garlic cloves, roughly chopped
2 tbsp butter
3-4 sage leaves
1/4 cup Parmesan, grated
Salt and pepper to taste
Directions
In a large pot, combine parsnips, milk, and garlic to a boil. Reduce to a simmer, cover, and cook until parsnips are fork-tender, 15 minutes.
In a separate saucepan, melt the butter and fry the sage. You'll get crispy herbs and browned butter- double duty!
Uncover the pot and add browned sage butter.
Transfer contents into a blender and add parmesan. Pulse until smooth.
Garnish with fried sage leaves, and enjoy!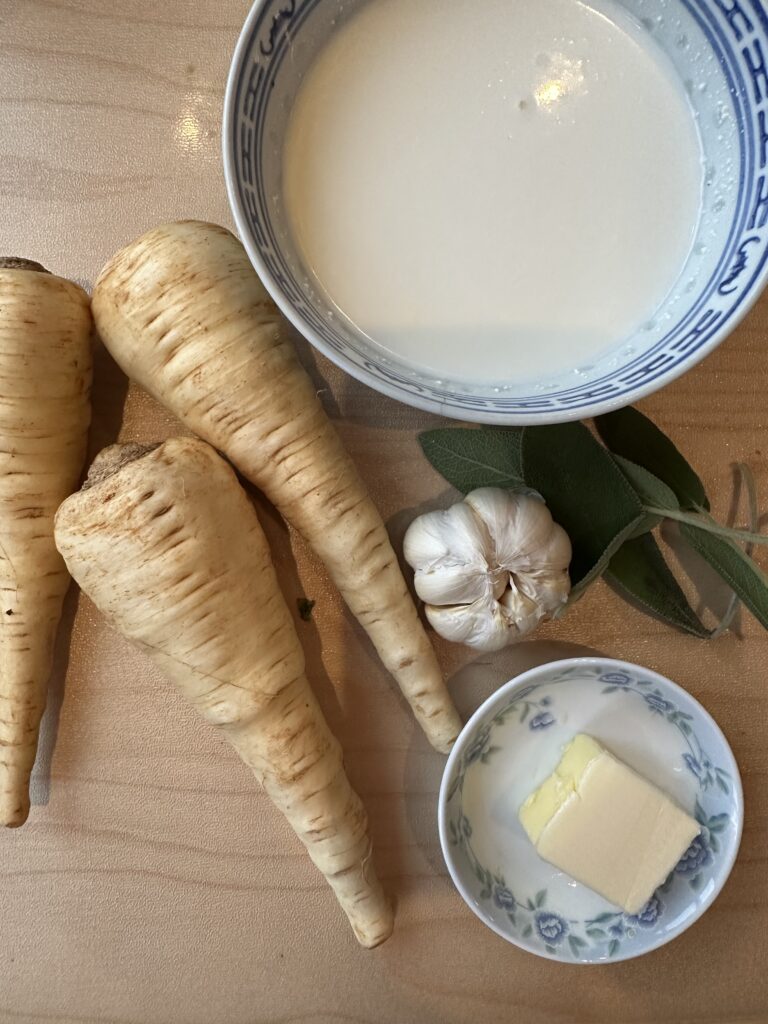 Stir-Fried Garlic Bok Choy
Next Post