Bok choy is one of those vegetables that always catches my eye in the supermarket- they look like petite, picture-perfect little trees with their rounded white bottoms and leafy green tops. They're adorable! So I might be a bit biased when I say this is one of my go-to vegetable recipes.
Stir-fried bok choy is a simple dish to tackle on any day. Yes, you can pop them in the oven for crispy roasted leaves. Or in a pot of boiling water for a no-frills side dish. But spending just a few minutes in the pan with garlic and sesame oil transforms this charming vegetable into a frequent dish that'll be on your rotation. And unlike some vegetables (I'm looking at you, spinach), these won't wilt down into nothing.
There are many ways to make stir-fried bok choy, some with minced beef, some with broth, some parboiled before they hit the pan. But I like to keep it simple. Read for more below!
Ingredients
2 pounds baby bok choy, washed and cut into eighths
5 cloves garlic, minced
3 tbsp olive oil
1 shallot
1 tbsp sesame oil
Salt to taste
Directions
Maintaining the integrity of the bok choy, thoroughly wash your veggies. Sand or grit may sometimes get into the bulb, so you want to avoid that!
In a wok or large sauce pan, bring oil to a shimmer. Add garlic and minced shallot, sautéing for 1 min.
Add bok choy, sesame oil, and 2 tbsp water. Cover immediately to let steam, 2-3 minutes.
Uncover and cook for another 1-2 minutes until the stalk is soft.
Serve immediately with soy sauce on the side. Enjoy!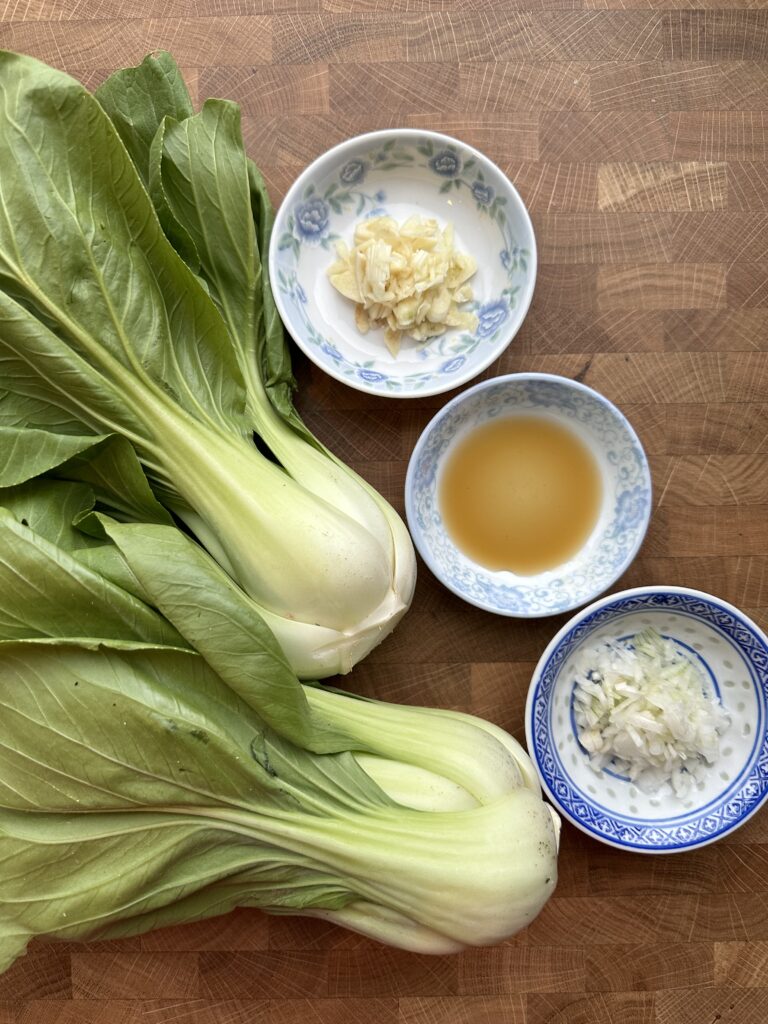 Sheet-Pan Kimchi Fried Rice
Next Post