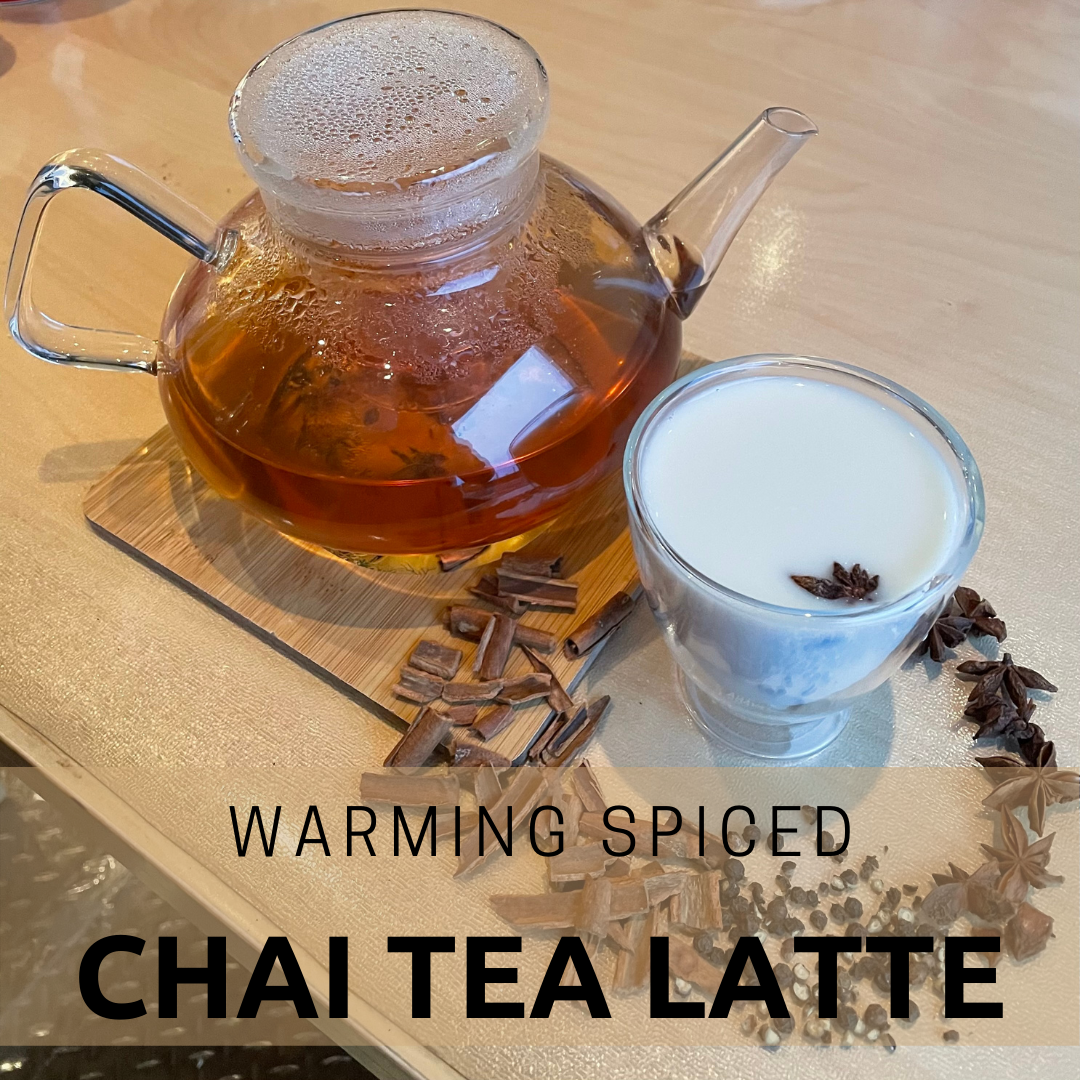 I'm a big fan of tea: matcha is my jam in the morning time, and African rooibos is one of my favorites in the evening.
And I don't stop there! Chai is another go-to beverage: Spices combined with black tea provide just enough zip and caffeine in the morning to get me going. And if I'm looking for a spicy tea in the evening, I turn to African rooibos (instead of black tea) because it's 100% caffeine-free. Both teas feel like a warm hug around the winter months. The spice mix, which includes cinnamon, whole black peppercorns, and star anise, comes from Indian tradition. For an extra kick, I like adding a few coins of fresh ginger. A lot of these flavors are reminiscent of Thanksgiving pumpkin pie, so maybe that's why I find this drink so nostalgic!
Pro tip: You can make a big bag of this spice mix and put it in an airtight container so you don't have to always reach into your pantry. This spice mix also makes a great gift, if you put them in cute bags and tie some twine around it with a tag!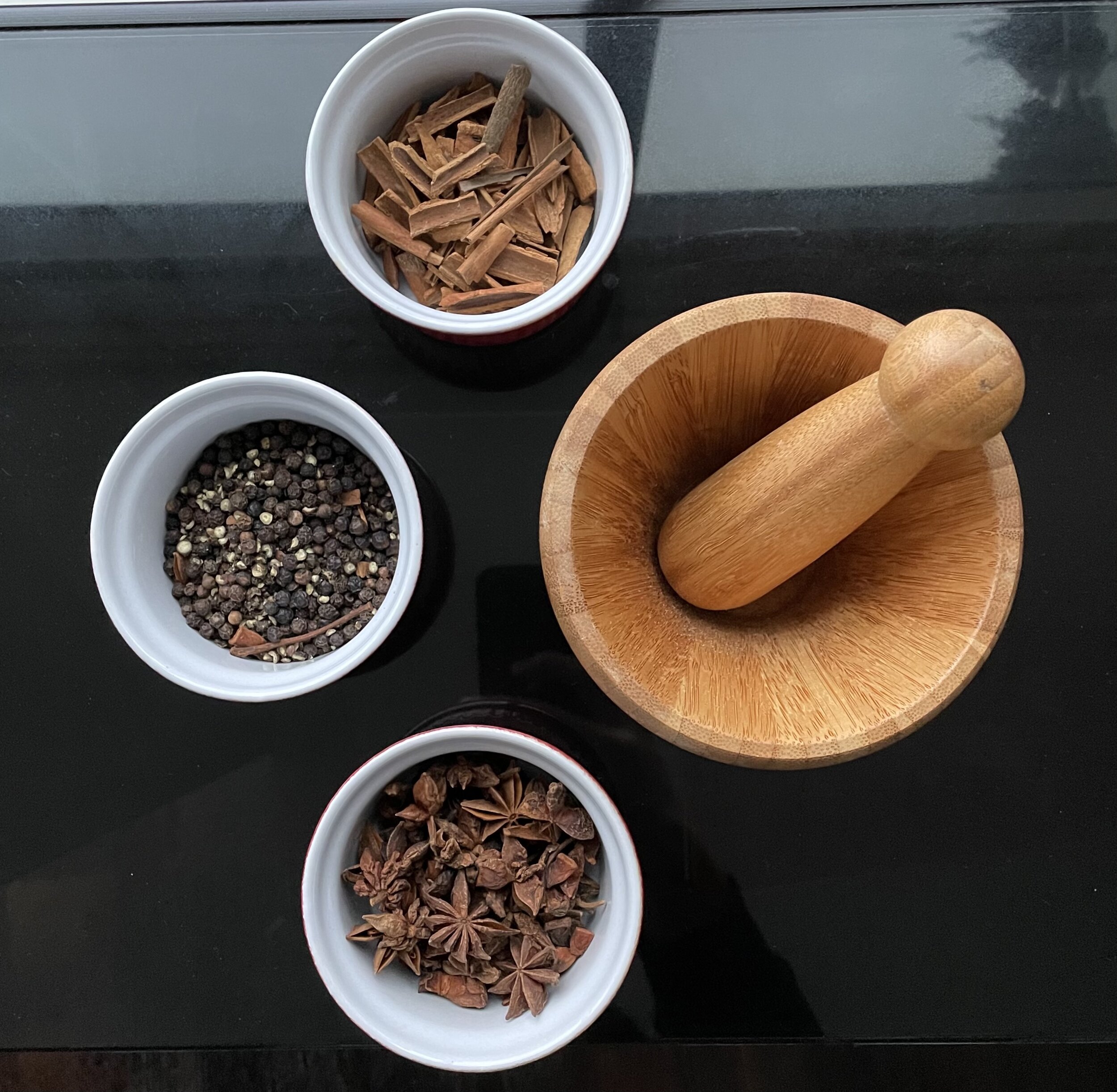 Ingredients
2 inches of fresh ginger, peeled and cut into coins
1-2 cinnamon sticks/shards (depending how spicy you like it!)
1 tsp whole black peppercorns
6 whole star anise
6 bags of strong black or rooibos tea
4 cups water
2 cups warm milk of your choice
honey (or agave) to taste
Directions
Add the ginger and spices together in a saucepan over medium heat
Add all the water and bring to a gentle simmer for about 5 min
Cut the heat and add the tea bags. I like steeping for 2-3 min or else it'll get too bitter
Add warm milk and sweetener
Bring tea to just under a boil. This'll ensure everything is warm for a your morning commute or afternoon break
Strain and enjoy! Also feel free to freeze into ice cubes for an iced option
Getting Creative with Birds Eye Broccoli
Next Post