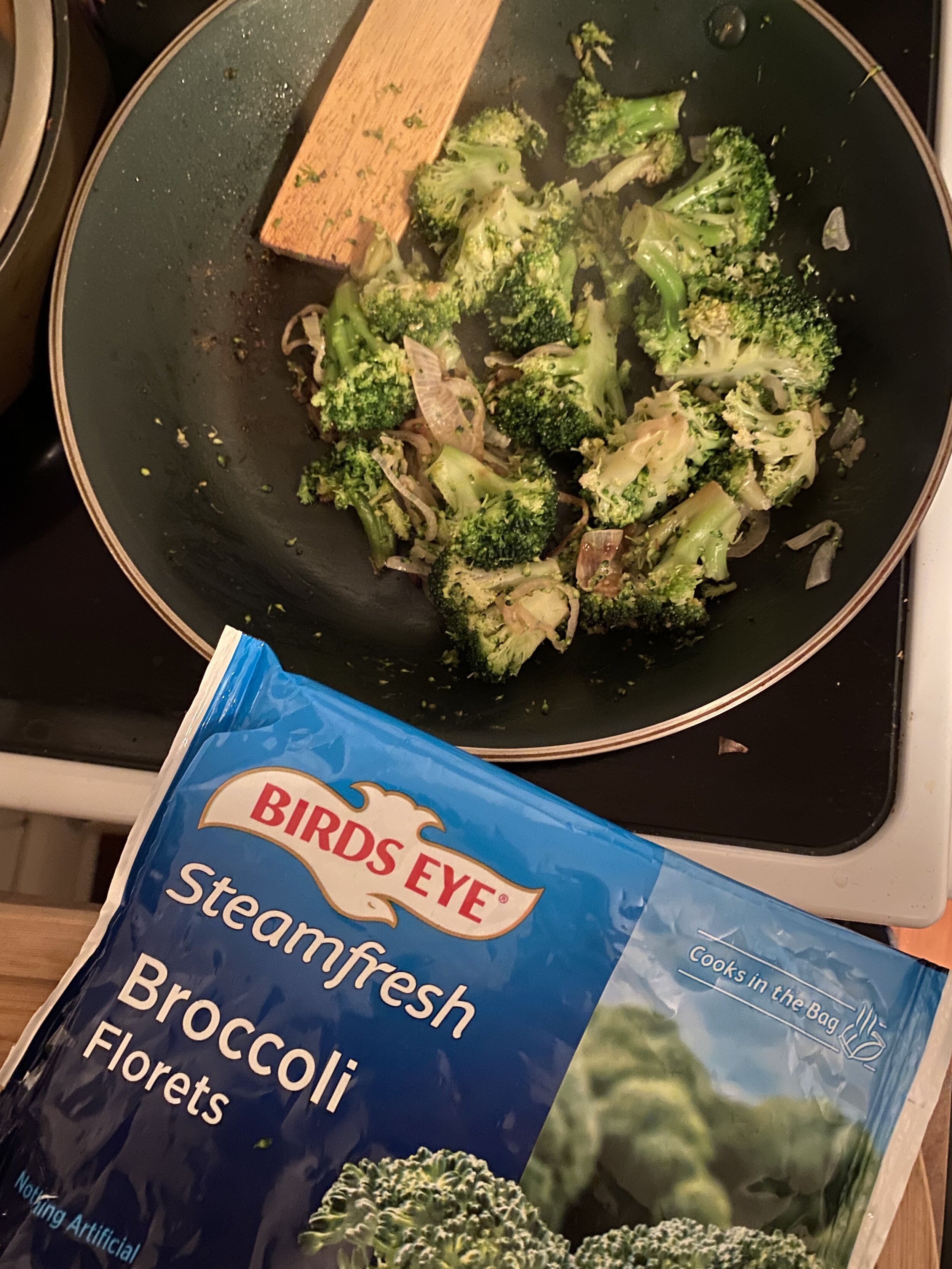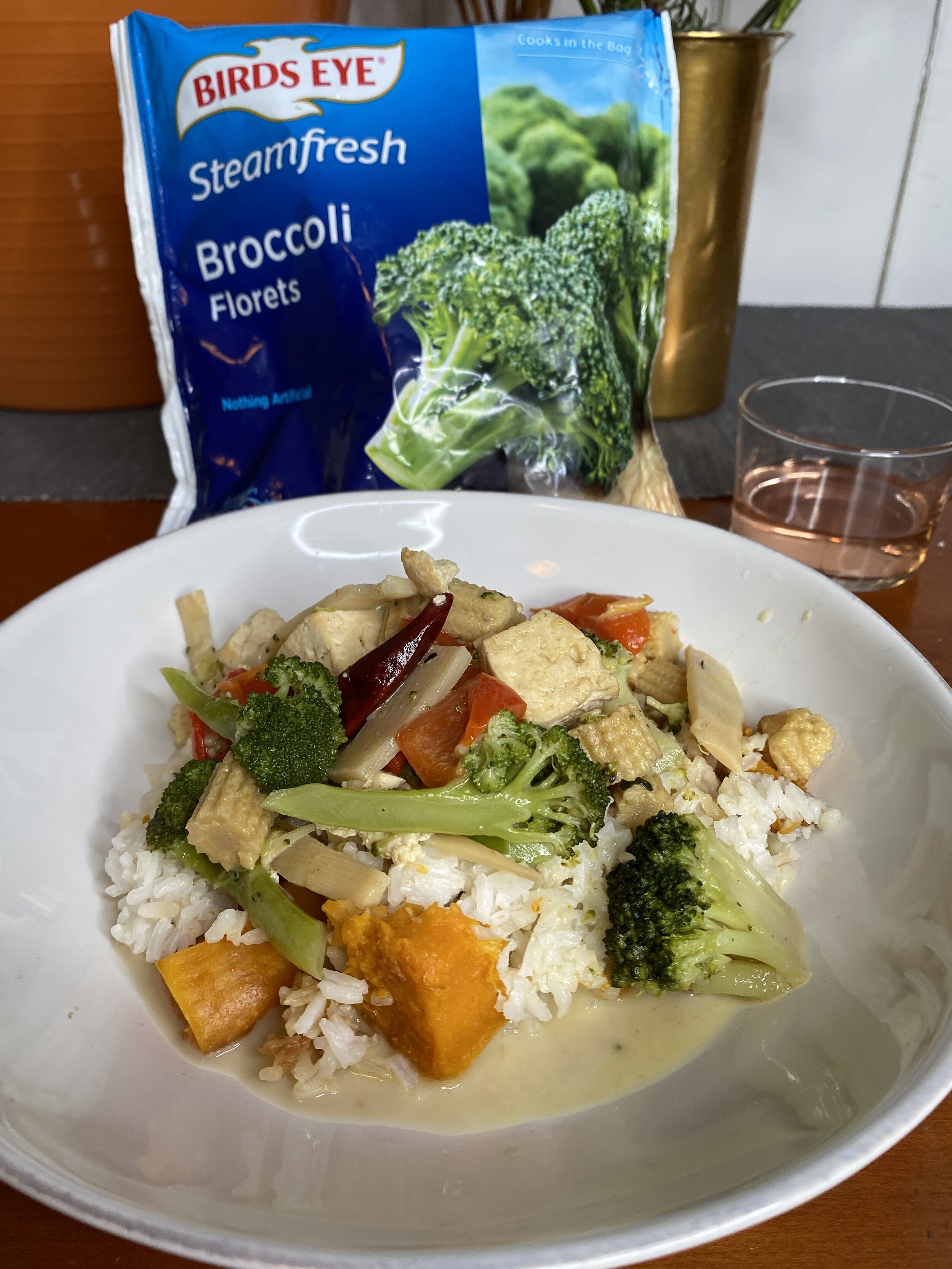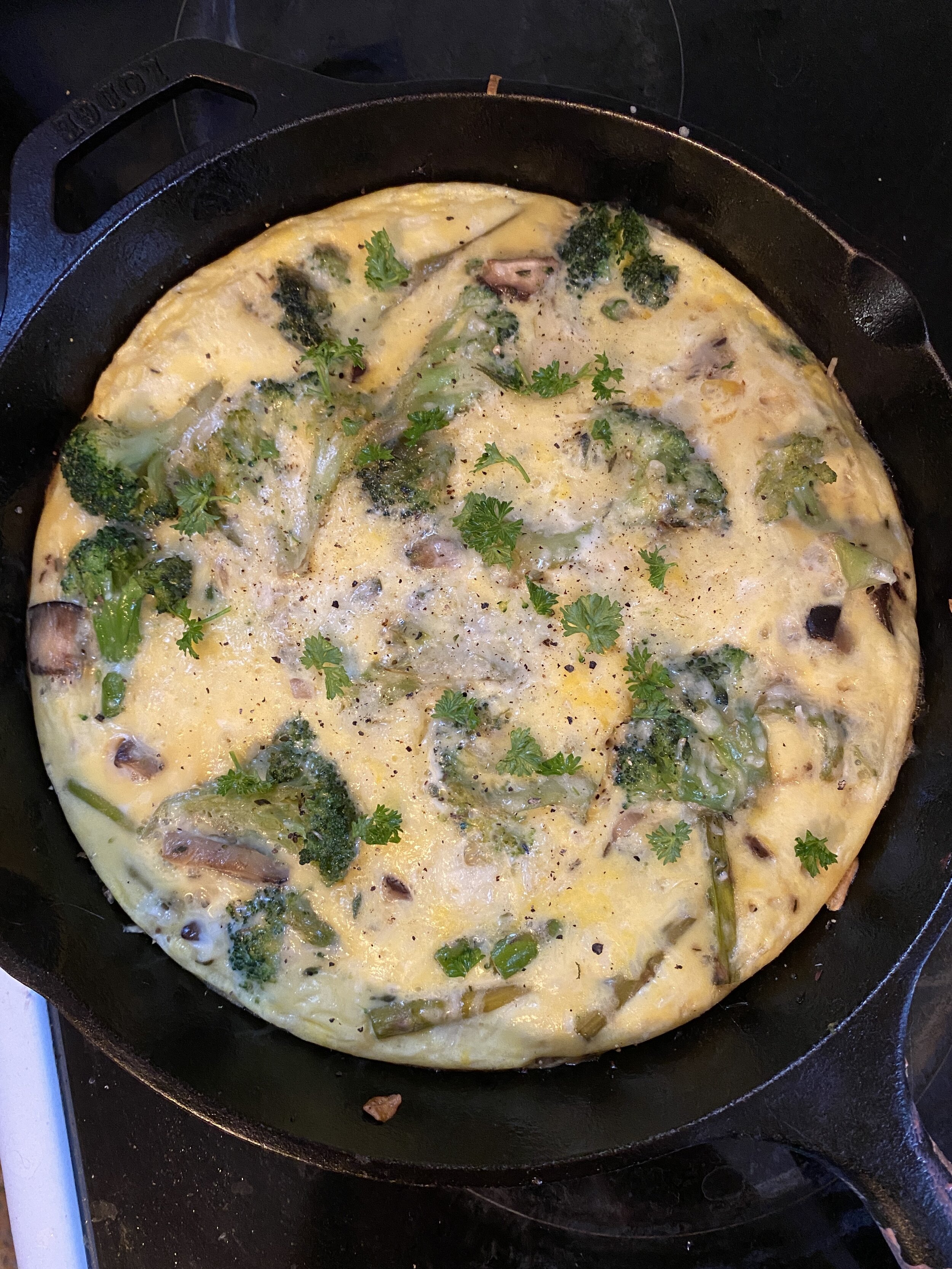 I partnered with Birds Eye Vegetables to bring you 3 of my favorite recipes all using the same ingredient: Birds Eye Broccoli! I always keep my freezer stocked with broccoli, its a great way to amp up almost any recipe. Happy to share these three recipes below!
Sauteed Broccoli w/ Shallots
Ingredients
Birds Eye Broccoli (steamed in the microwave)
1 shallot chopped
avocado oil
2 Tablespoons liquid aminos
Directions
Heat sauce pan on medium heat with avocado oil, or any oil of your choice.
Add in chopped shallots and stir for 3 minutes
Add in cooked broccoli and liquid aminos
Cook for just 2-5 minutes until broccoli has browned a little bit, making sure not to overcook.
Enjoy!
Vegetable Frittata
Ingredients
1 cup Birds Eye Broccoli (steamed in the microwave)
2 cloves of garlic
1/2 cup chopped asparagus
1/2 cup chopped shitake mushrooms
1/4 cup shredded sharp cheddar
7 eggs whisked with a splash of almond milk (or milk of your choice)
7 eggs whisked with a splash of almond milk (or milk of your choice)
Herbs fresh or dried (parsley, sage, and thyme)
cooking oil (avocado oil, coconut oil, olive oil, etc)
Directions
Preheat oven to 400 degrees F.
On stove heat a cast iron pan with oil on medium heat
Add in garlic mushrooms and asparagus. Sauté for 3-5 minutes until cooked.
Add in broccoli and then egg mixture. Lower the heat to medium low. Move the pan around to spread out the egg mixture. Sprinkle in cheese and let it sit on the top. Cook here for about 5 minutes.
Place pan in the oven for about 10 minutes, or until eggs are firm and cooked through.
Cut in pie slices and serve! Goes great with a side salad, or avocado and hot sauce.
Vegetable Thai Green Coconut Curry
Ingredients
2 cups Birds Eye broccoli florets (steamed in microwave)
1 small white onion diced
1 chopped medium carrot
half large red pepper chopped
1 small can of bamboo shoots drained
1/2 cup canned baby corn
1 tablespoon coconut oil
2-3 cloves of minced garlic
One 13.5-ounce can coconut milk
1 to 2 tablespoons green curry paste
1/2 package of firm Tofu
2 Dried chili peppers and bay leaves
Directions
Heat coconut oil in a large saucepan (or wok) on medium heat. Add onions, carrots, red pepper and tofu first. Sauté for 2-3 minutes.
Add in garlic and broccoli, and sauté for another 3 minutes stirring frequently.
Add in coconut milk, baby corn and bamboo shoots and bring to low heat to simmer. Add in green curry paste and stir in well. Add in dried peppers and bay leaf. Cover for 7-10 minutes
Add salt and pepper to taste and serve over basmati rice.
Enjoy!