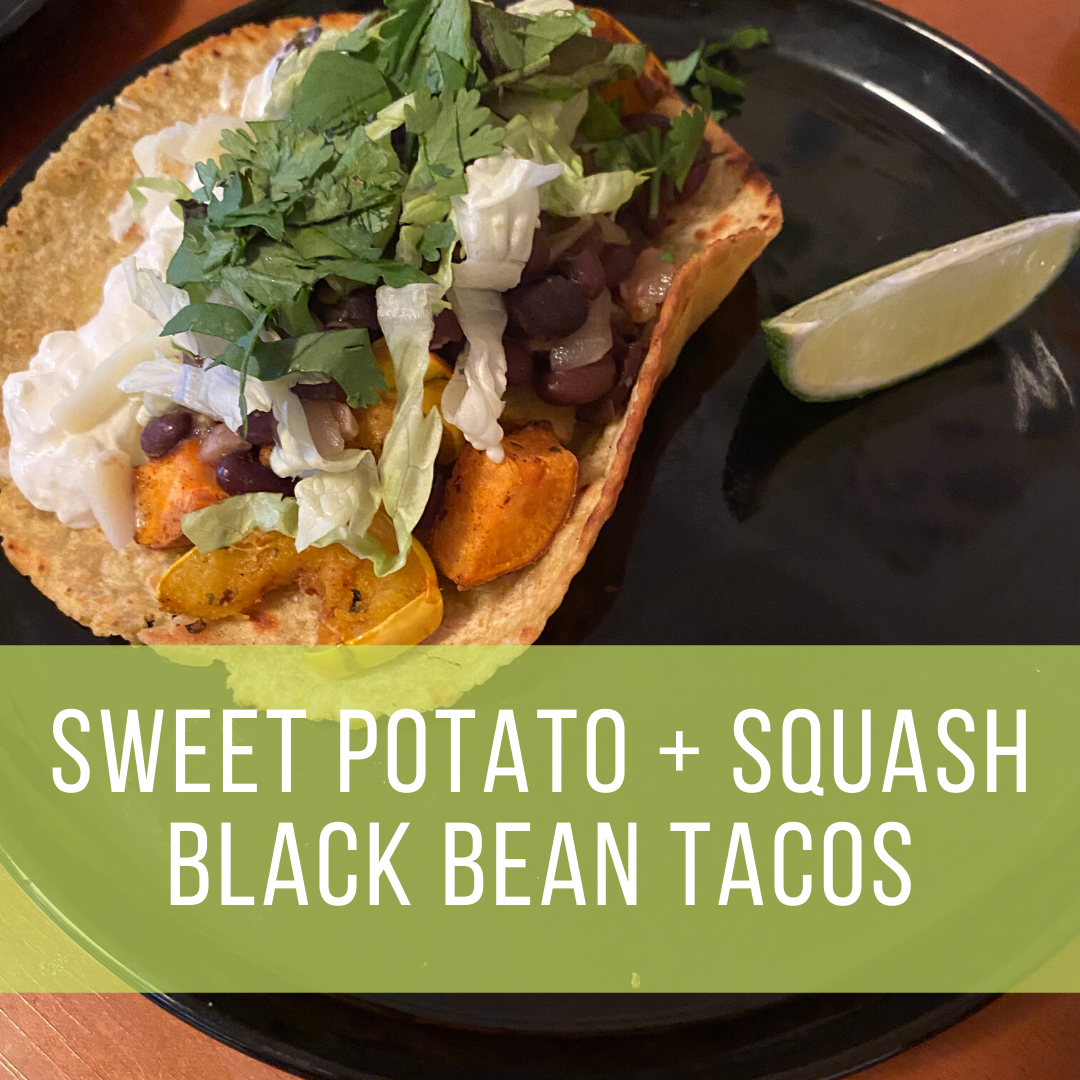 Sweet potato and black bean tacos are fairly popular, and are usually the go-to vegan option when ordering tacos. I did a take on this relatively common recipe, added some delicata squash along with the potatoes, and also added some hatch green chilis in the black beans as well! Yes, it was delicious!
Check out this incredibly simple recipe below. Great for a big family meal, especially if you're looking for more meatless meals.
Ingredients
2 medium sweet potatoes diced into cubes
1 delicata squash, (you can also use butternut as well!)
2 Tablespoons of olive oil
Fajita seasoning (you can either buy a package of seasoning, which is the easiest option, or mix the following ingredients): paprika, cayenne, sugar, onion powder, garlic powder, ground cumin, salt. about 1/2 teaspoon of each.
1 can of black beans, drained.
small can of hatch green chilis
3 garlic cloves
half diced white onion
corn tortillas
toppings: lime, chopped lettuce, cilantro, sour cream (optional)
Directions
Preheat the oven to 400 degrees F. In a mixing bowl mix diced potatoes and squash with the fajita seasoning, and olive oil. Mix well, till potatoes and squash are covered in seasoning. Place on baking sheet, and roast in oven for about 30 minutes.
Meanwhile, saute onions and diced garlic in a medium pot over medium/low heat with an oil of your choice. (olive oil, coconut oil, etc). After onions get lightly browned, add the black beans, and small can of hatch green chilis and cook for 20 min on low.
When potatoes and beans are about ready, start heating your pan for tortillas. Add coconut oil to pan before toasting the tortilla on the pan, just a few minutes on either side.
Arrange ingredients on the tortillas— potato/squash first, then black beans, then add the remaining toppings.
Enjoy!