Earlier this week, I hopped on an Instagram Live with Top Chef Winner and restaurateur Brooke Williamson to chat about life, pantry staples, herb gardens, and all things cooking. We've been following each other for a while now, and it was awesome to catch up and bond over food. Thanks to Brooke for her time and you guys for submitting questions before and during the IG Live! (And be sure to check out her restaurant, Playa Provisions!)
We ended up making a spin on something the world has been obsessed about: avocado toast. By now you've seen avocado toast appearing on countless brunch menus, Pinterest and Twitter feeds, vision boards, you name it. And we thought it was time to revisit our friend and provide a culinary "makeover."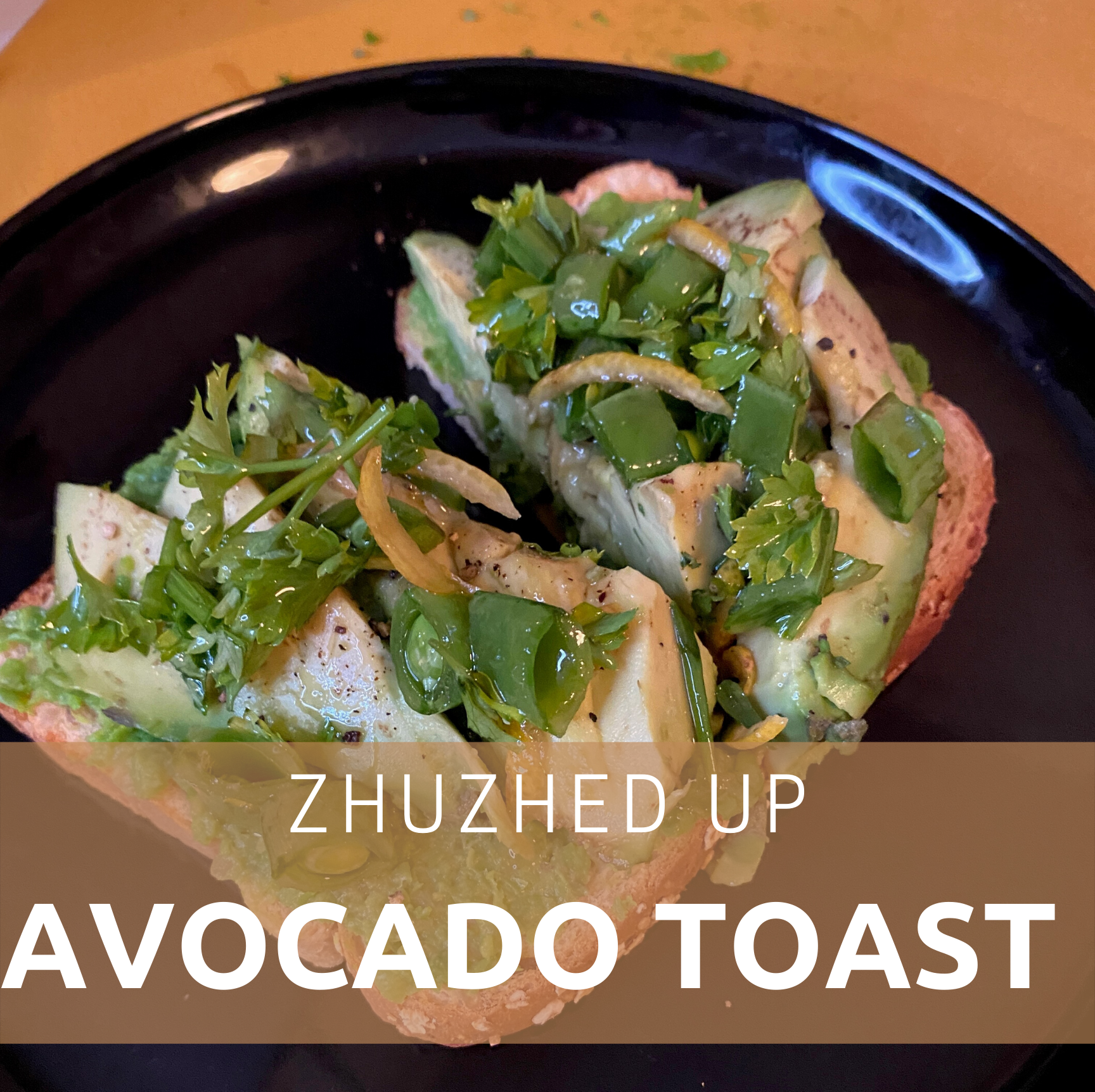 Here, I slathered hearty multigrain bread with a onion-pea puree and topped with sliced avocado and a citrusy-herby topping. If you don't have some of the ingredients below, don't sweat it: all you're looking for is a special kick to zhuzh up this breakfast/brunch/snack. Think paprika, dried seaweed, preserved lemon… anything outside of the box. This is also a good way to go through your pantry and see if you need to attend to almost-expired items 😉
See below for my ingredients and directions! You'll never look at avocado toast the same way after this.
Ingredients
Olive oil
1 medium onion, diced
1/2 cup peas
1 ripe avocado
2 slices of bread
Salt and pepper, to taste
Sesame oil
Fish sauce (optional)
Furikake (or any crispy-crunchy bits for garnish)
Fresh sweet peas, chopped
Fresh HERBS, whatever you have around — parsley, scallions, basil, cilantro, etc
Directions
Heat a splash of olive oil to a medium saucepan. Add the onion and cook until translucent, about 5 minutes. In the meantime, toast some bread
Add peas to the pan to warm it through if frozen. Season with salt and pepper
Transfer the green mix to a food processor and pulse the mixture to chunks
Add a dollop of the onion-pea spread to the toast and fanned (or cubed!) avocado
In a small bowl, add the zest a lemon, its juice, a few drops of sesame oil, and fish sauce. The citrus adds brightness to the toast, and the sauces add funk. The perfect combo for the blank avocado slate! Add chopped sweet peas and chopped herbs.
Garnish your avocado toast with your citrusy-funky-herby topping
Finish with freshly-ground black pepper, flaky salt, or any crispy-crunchy lying around in your pantry!
Let me know what flavor combos you guys make!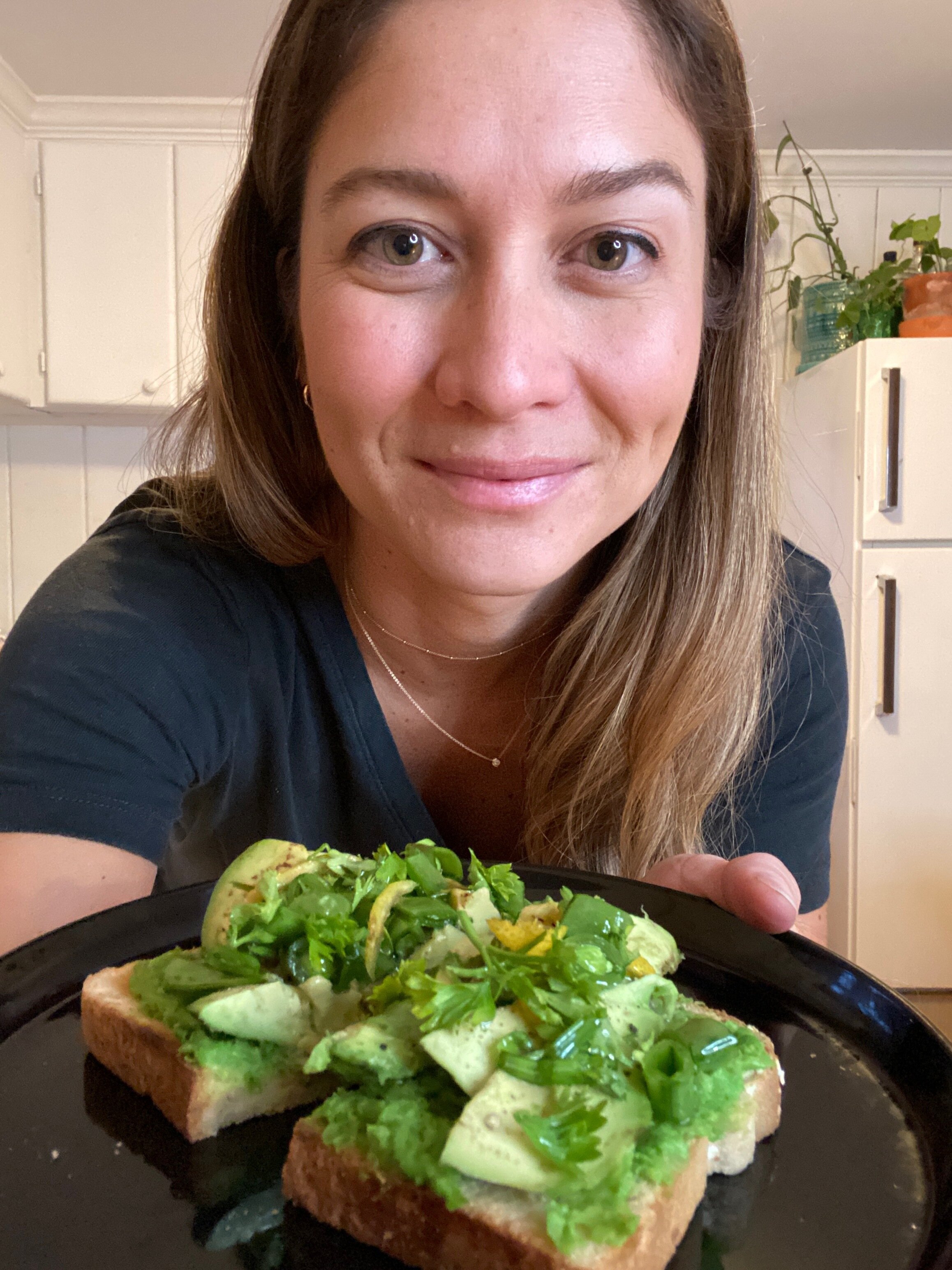 Spicy Chipotle Chicken Pot Stickers
Next Post