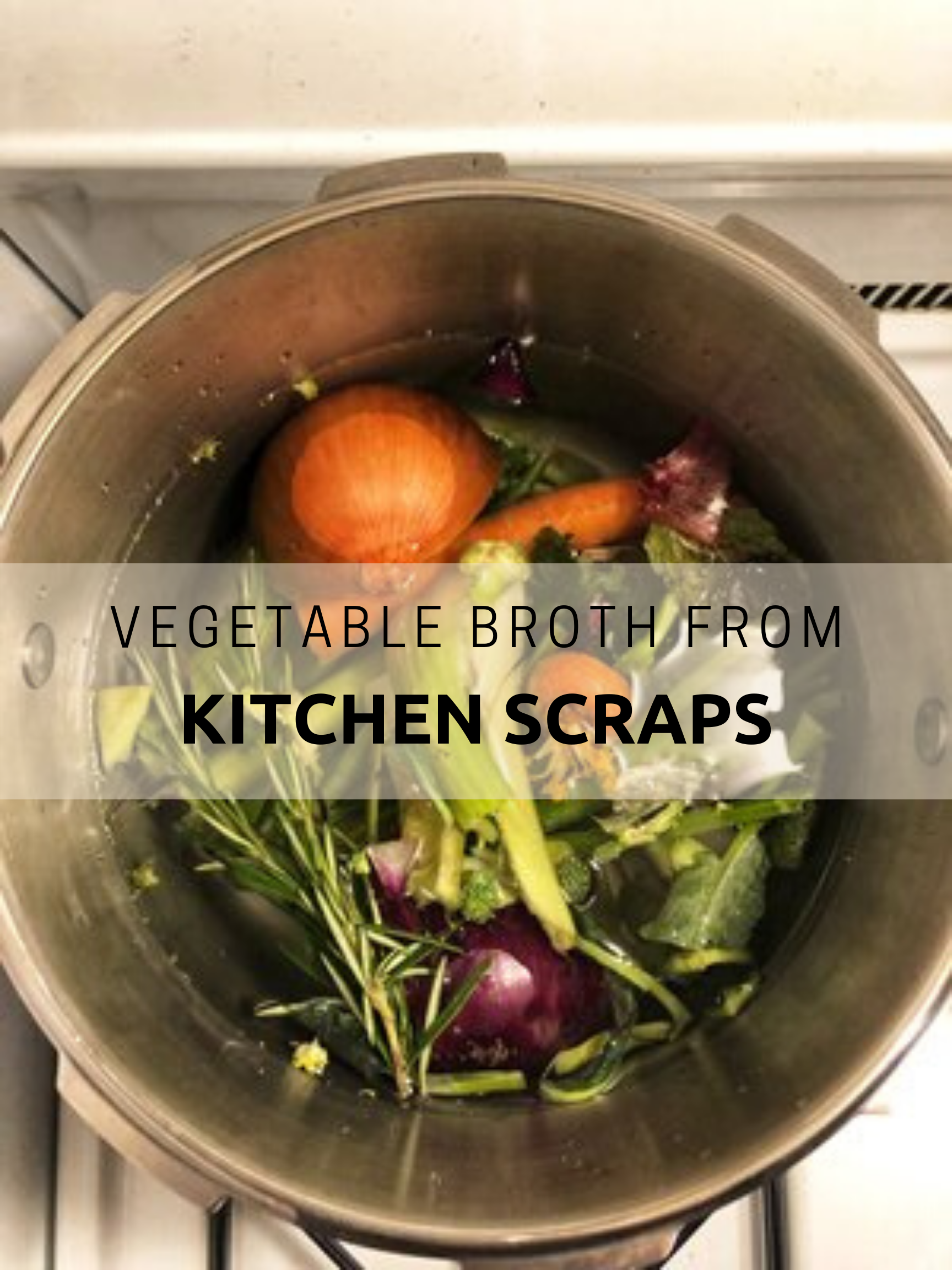 Here's a great way to take your vegetable scraps and turn them into a delicious broth! I like to keep a jar of chicken or vegetable broth in the refrigerator at all times. It's great to cook with, especially when sautéing vegetables, or making rice, or to just drink hot in a mug. I've been making this recipe lately and absolutely loving it! So simple to take leftover vegetable scraps from cooking, keep them in the freezer in a freezer bag and then twice a month make a big batch of broth using the scraps. Especially in the shoulder seasons when people tend to come down with colds, I love heating up some broth and just drinking it warm out of a mug to strengthen my immune system. Try this at home, its a great way to make the most out of your groceries!
Another trick if you are a meat eater and want to make chicken broth — About once a month I like to buy a rotisserie chicken from the grocery store for dinner. I save the bones from the chicken, and add them in to make a hearty chicken and vegetable broth.
Types of scraps I keep in the freezer bag: onion skins and ends, carrot peels and ends, celery, kale stems, mushroom stems, shallot peels and ends. and broccoli stems.
Ingredients
2 cloves of smashed garlic
fresh herbs like rosemary, parsley, thyme
2 bay leaves
5-10 whole pepper corns
one onion cut in half
2 whole carrots
2 stalks of celery
8 cups of water
3 cups of frozen vegetable scraps
bones from one whole chicken (optional)
add salt to taste
Directions
Put all ingredients in a large pot.
You can use a pressure cooker and cook for 30 min, or with a regular pot simmer on low heat with a lid for 2 hours.
strain out all the vegetables (and optional chicken bones) and using a funnel store broth in mason jars. Tighten lid and refrigerate. Good for about 1 week.
Enjoy!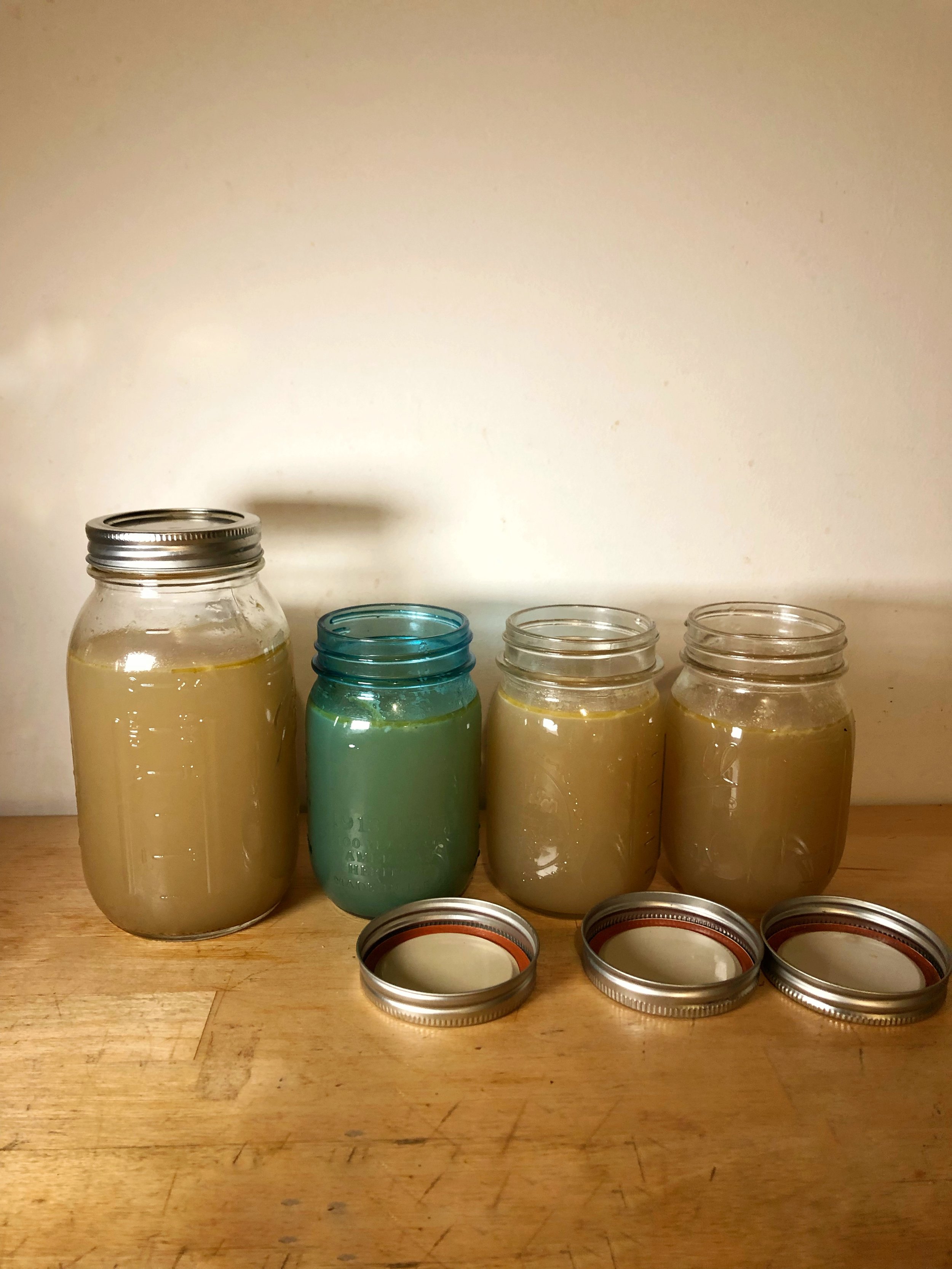 Vegetable Coconut Green Curry
Next Post