As this season comes to a close and I'm anticipating a frost any day now, I figured I would share some photos of my fall garden. There were a lot of successes, and a lot of failures this year… as always. The thing I love about gardening is how unreliable it is. haha! Always keeping me on my toes, and always something to learn.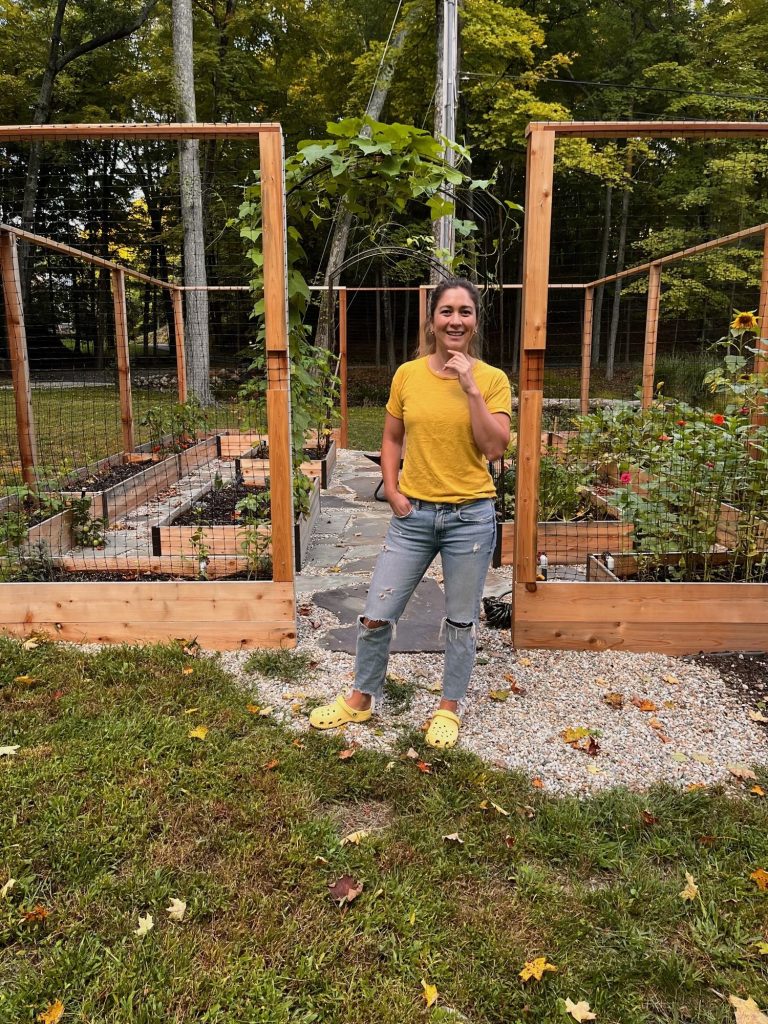 We built our deer fence, and put together our cedar garden boxes from Gardener's Supply in early July. We had a stone mason lay the stone and gravel down for us, and I love it! I recently put a chair in the middle of our garden and honestly I wish I did it sooner. We planted most of our vegetable garden in July, which is rather late, so I'm just happy that we have anything in our garden at all. Gardens don't always have to be a place of constant work and sore knees and backs. They can be a beautiful space for peace and relaxation too.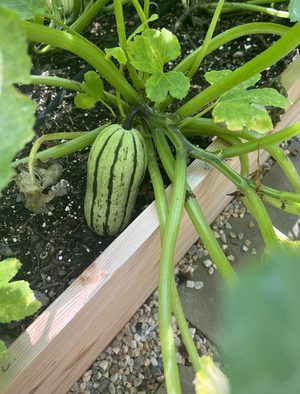 Below are some photos of whats growing right now including delicata squash, Chinese water spinach, kale, zinnias, Mexican sunflowers, we have luffa growing over the arbor. In our flower garden we have tons of cosmos, zinnias, and amaranthus which I continue to love year after year.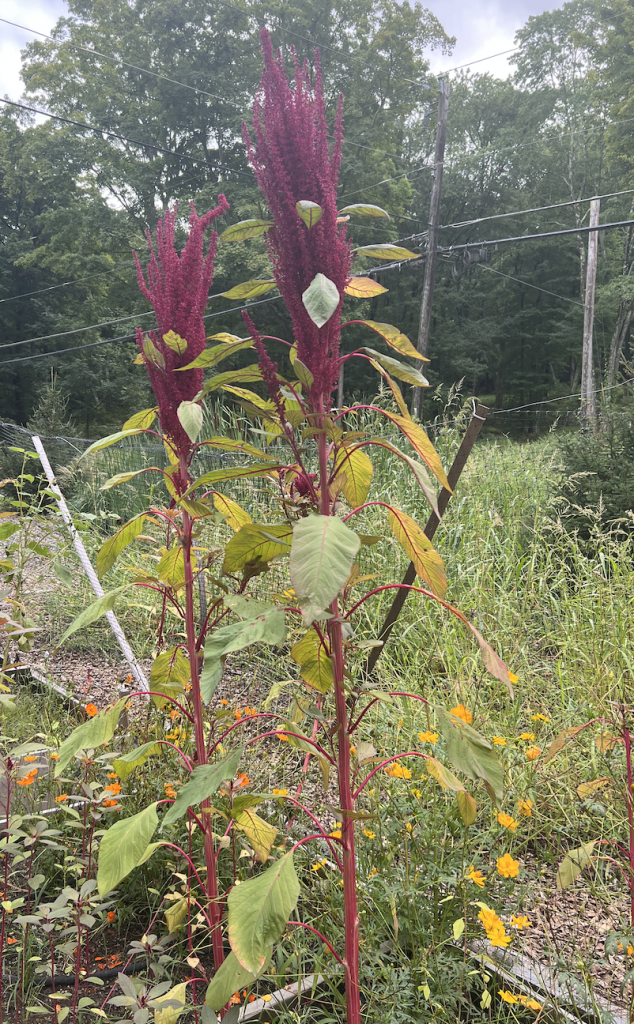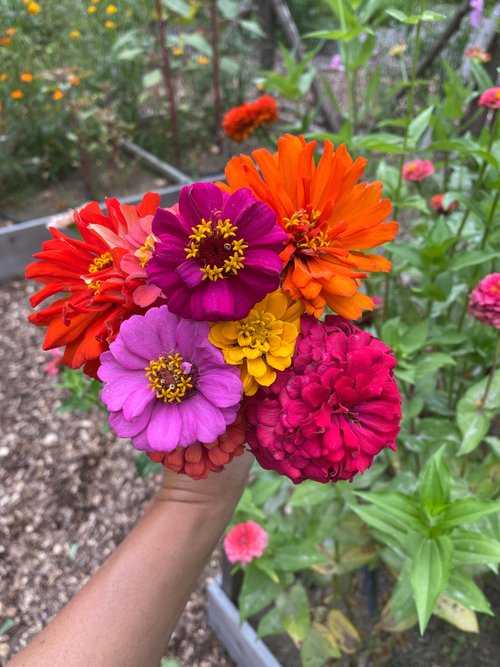 Lessons I've learned: Dahlias don't love being in containers and they prefer being right in the ground, so I will be collecting all of my tubers to bring them in for the winter, and will plant them again next fall but in the ground. I figured out my soil needs to be more acidic, so will be amending it, and definitely adding more compost for next year. I used THIS PH soil test. We currently have a compost that we are adding our food scraps too, but I'm not sure it will create enough compost for our entire garden. The garlic I grew over last winter was a hit! I will be saving some cloves of garlic to replant and do it all over again this year.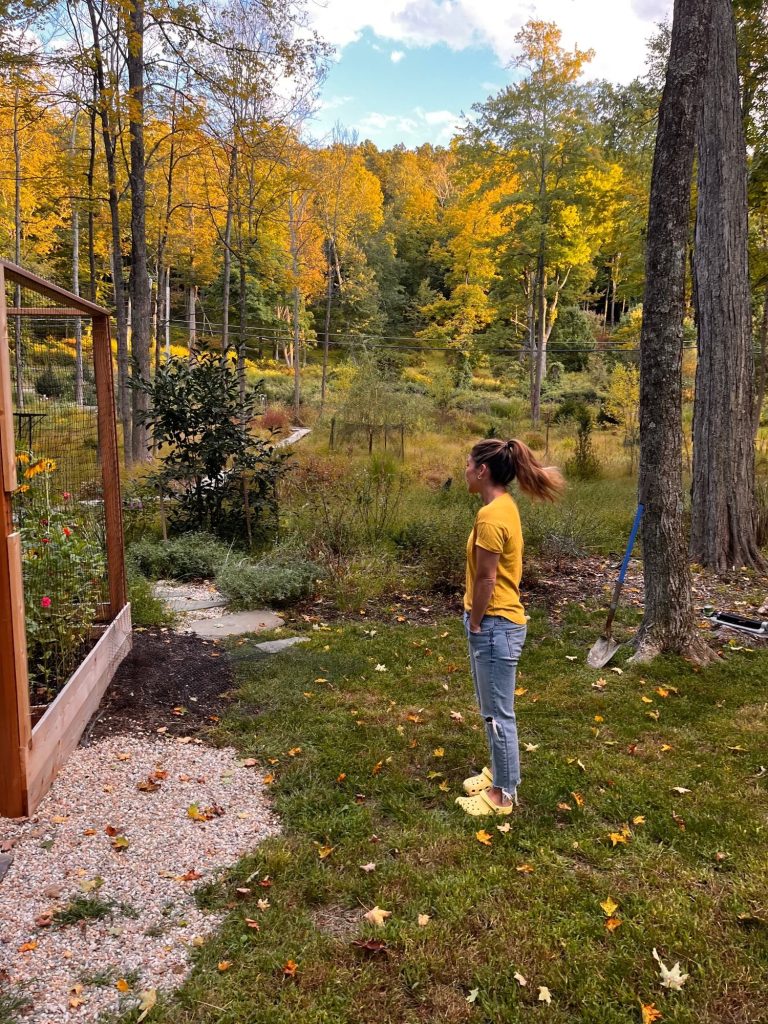 All in all, besides the insane draught we had this year, my garden was a success. Enjoy the photos below!