My new kitchen! Ahhhh it's finally complete, and I can't wait to share exciting new recipes I've developed for you.
For my first dish, I've come up with a quick 'n easy white bean + cucumber summer salad. It comes together in just a few minutes, so it's an awesome dish to toss together on a busy weeknight. It's also a great make-ahead salad because you can let all the delicious herbs, olive oil, lemon juice, and veggies marinade in it.
Take a look at the recipe below, and let me know what you think! Also, check out my fun YouTube video that I posted!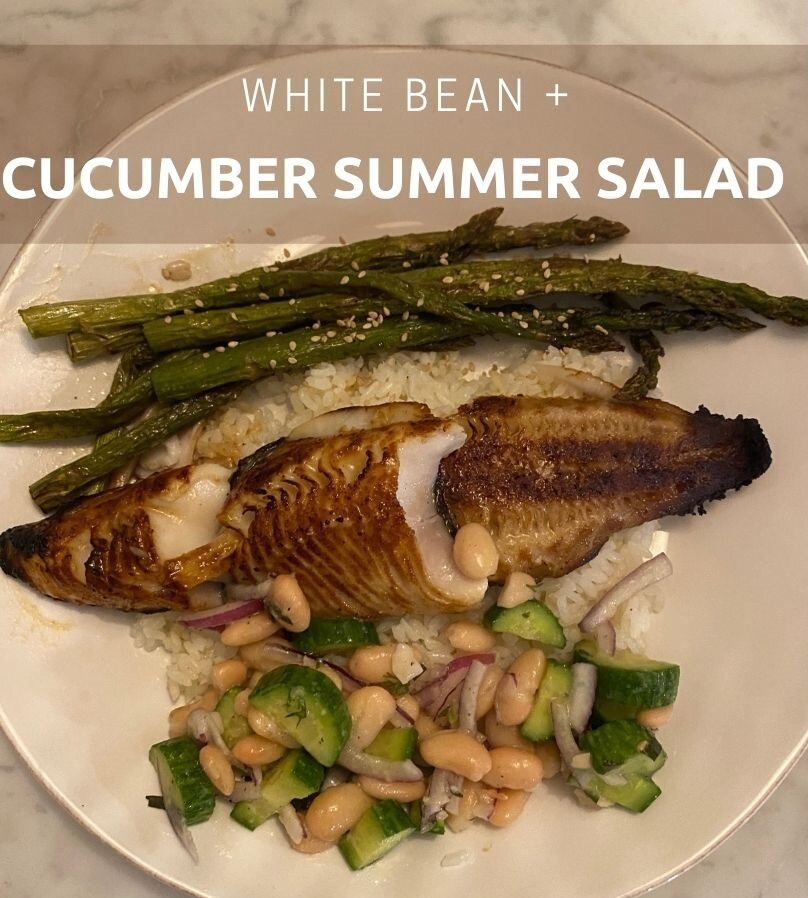 Ingredients
1 medium cucumber, peeled
3-4 radishes, chopped
1/2 red onion, sliced in long pieces
2 cans of white beans (or 3/4 c dried white beans that have been cooked!)
1 lemon
Fresh herbs (I use parsley and dill)
Olive oil
Salt and pepper, to taste
Directions
Slice the onion into long pieces. Feel free to use more if you like the punch!
Roughly chop the herbs
Chop the cucumbers into "half moon" slices
Similarly chop the radishes into the "half moon" slices
Toss all the chopped veggies and herbs into a big salad bowl
Remove seeds from the lemon and juice them
Add a few tablespoons of olive oil, and add a few cracks of black pepper and chunky sea salt.
Enjoy!