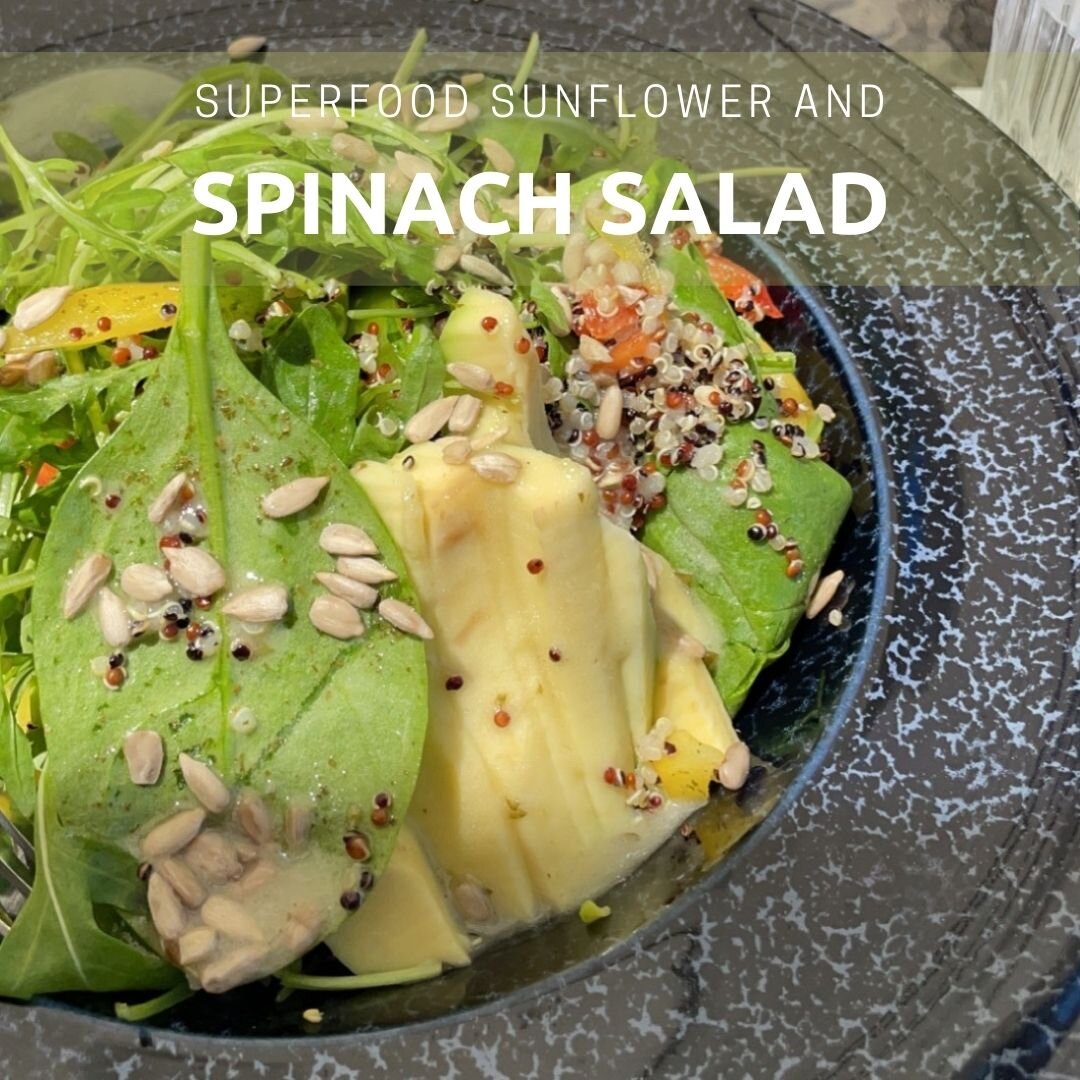 Spinach can be one of those polarizing greens (or at least in my head… I can saute a full bag of spinach, and it wilts into just three bites!). Jokes aside, I created a fun spinach salad for you: my Superfood Spinach Salad.
Superfoods are considered "super" because they are chock-full of nutrients and antioxidants. Superfoods can also have healthy fats and fiber. It's sorta the "bang for your buck" ingredient in terms of health! Here, I toss spinach with roasted sunflower seeds, steamed quinoa, creamy avocado, and fresh blueberries. I also have slices of bell pepper for a pop of color. The vinaigrette s a simple 1:1 mixture of heart-healthy extra virgin olive oil and sweet balsamic vinegar. Together, these ingredients make a hearty, crunchy, refreshing salad.
You can definitely make this salad a few hours ahead of serving, and if you do so I recommend cutting the avocado just before eating to maintain its color. Enjoy!!
Ingredients
1 bag of baby spinach, washed and drained
1/2 bag of arugula, washed and drained
1/2 bell pepper, sliced
1 large avocado, sliced
1 cup quinoa (cooked to manufacturer's directions)
1/2 pint blueberries
1/4 cup roasted sunflower seeds
1/4 cup extra virgin olive oil
1/4 cup balsamic vinegar (I love aged balsamic!)
Directions
In a large mixing bowl, gently toss greens with bell pepper slices
Add quinoa to the party
Roast sunflower seeds (have your own? Check out my blog post from last summer!)
Whisk olive oil and vinegar together until homogeneous and pour over greens
Arrange avocado prettily (don't want to mess it up from the get-go!)
Sprinkle blueberries on top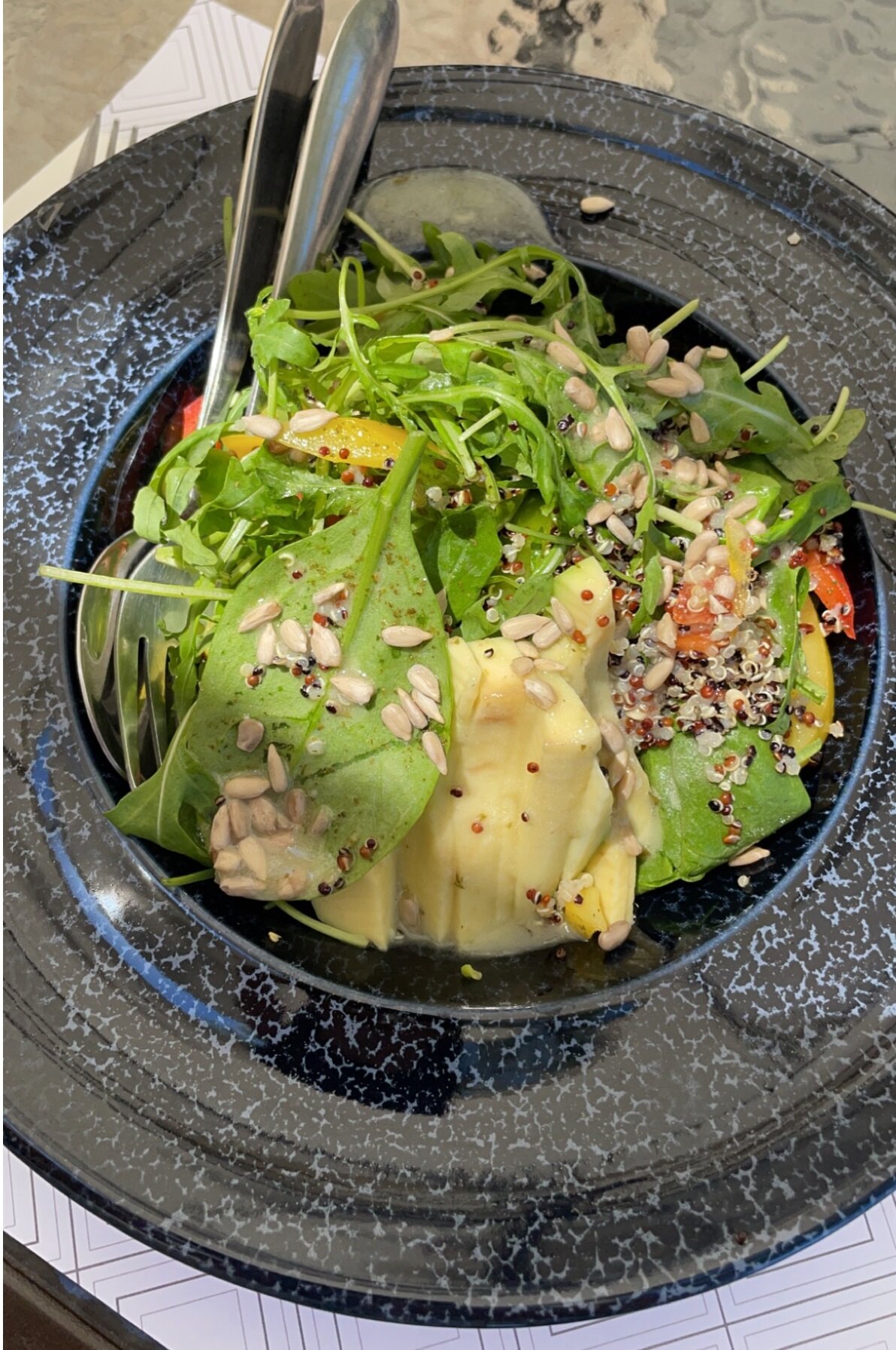 Blueberry Kale Summer Smoothie
Next Post