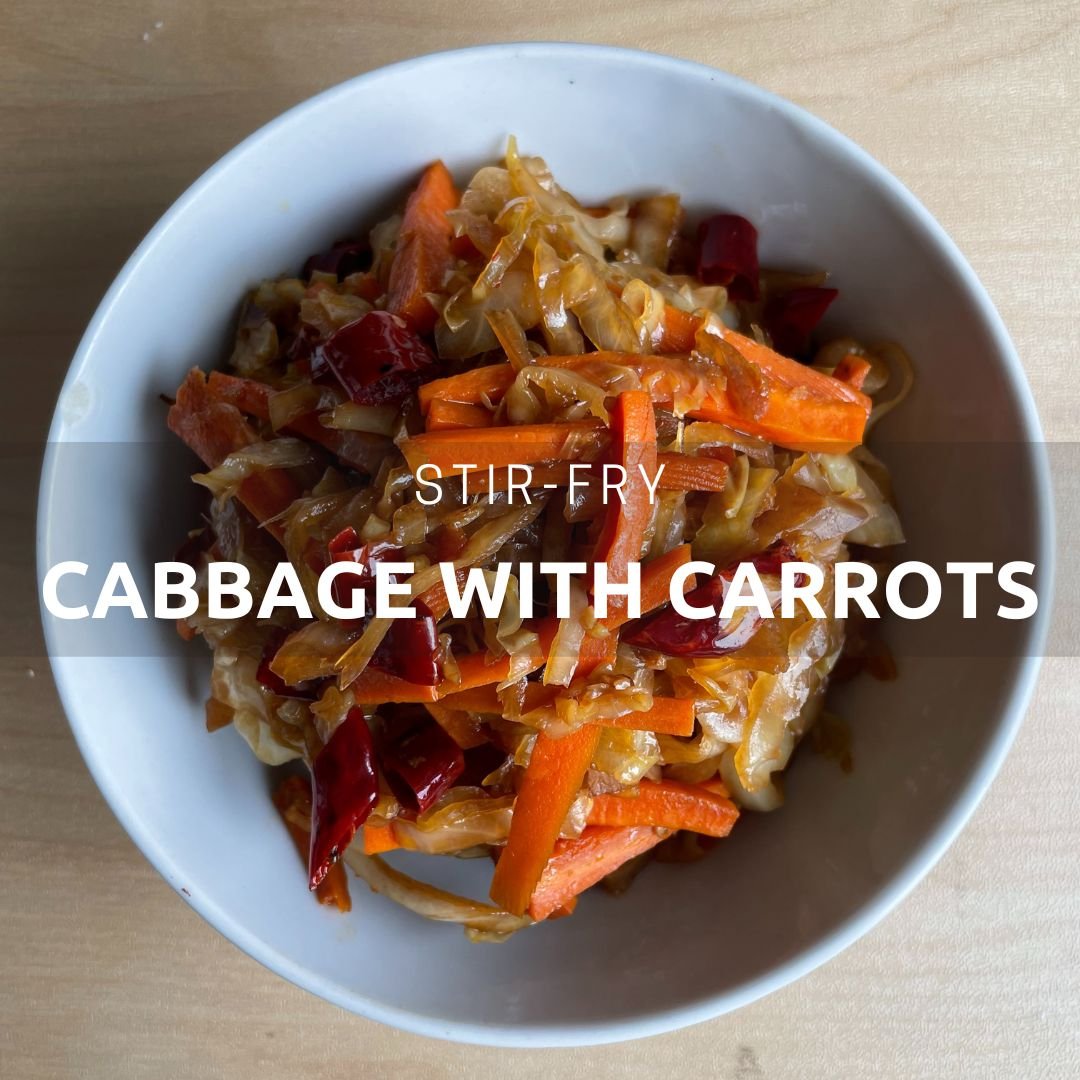 2022 Mid Autumn Festival is September 10!
In Chinese culture, Mid Autumn is an annual holiday in which we celebrate the Full Moon and peak harvest season. This holiday is almost as popular as Lunar New Year, so you know this is a big deal! Traditionally, we celebrate with mooncakes, lanterns, and big family dinners. So it makes sense to celebrate Mid Autumn Festival with a new recipe: my stir-fry cabbage and carrots with sesame.
This dish is simple yet delicious. It's also considered a "xia fan cai," which translates into "a dish that goes well with rice." I chop cabbage and julienne carrots and let them caramelize in the pan. Adding soy sauce, ginger, garlic, and sesame oil brings everyone together. And because I recently went to a Sichuan restaurant and ordered a dish that came with a thousand chilis (yes, that was in the dish's name), I added some chilis for a kick
While the dish comes together in less than 20 minutes, leaving it on the stovetop longer allows the cabbage's natural sugars to shine, adding to the flavor. Feel free to experiment with timing!
Makes 6 servings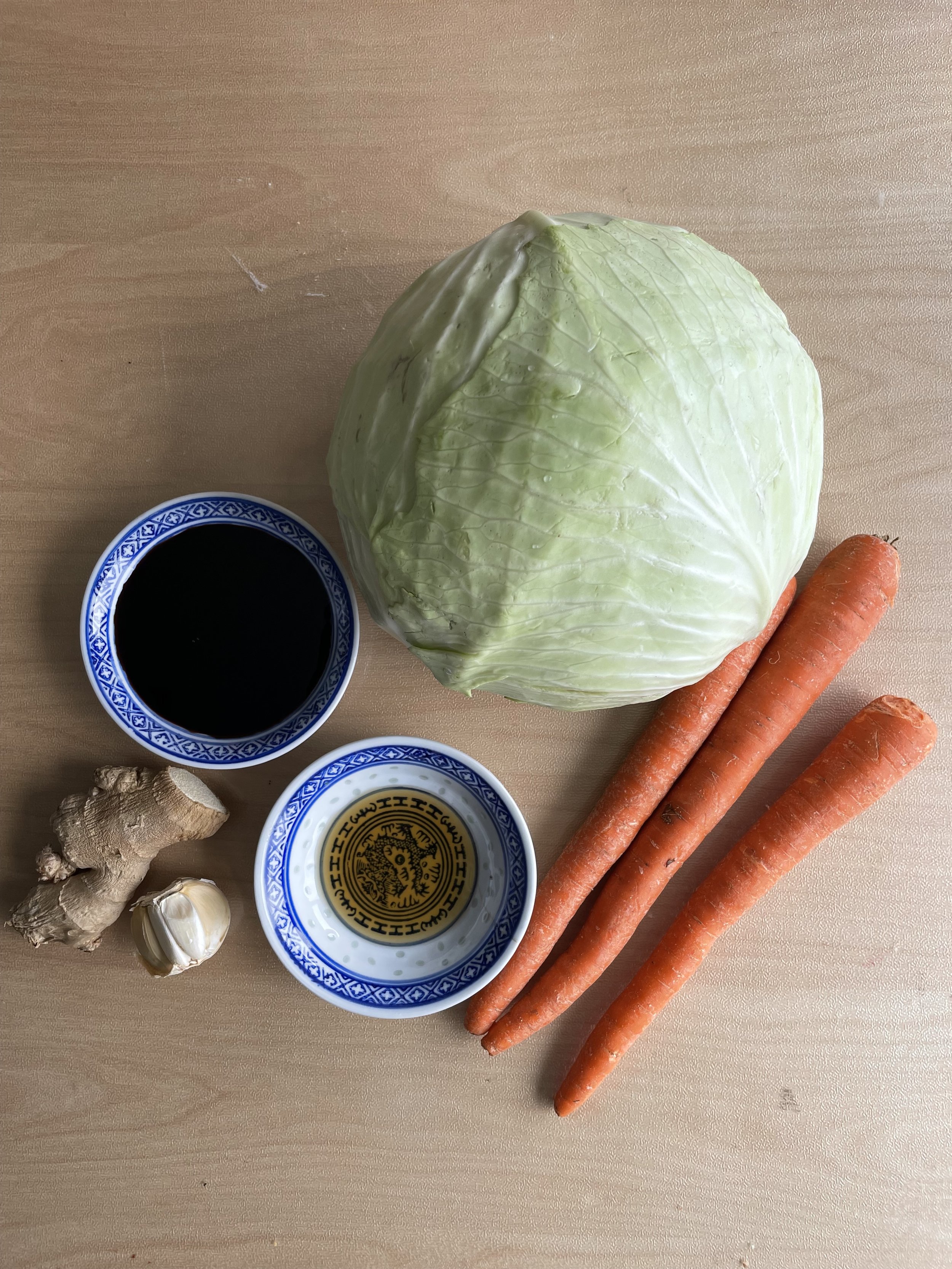 Ingredients
1/2 head of cabbage, washed and chopped
Salt, to taste
2-3 carrots, peeled and julienned
2 tbsp ginger, minced
3-4 cloves garlic, minced
4 tbsp dark soy sauce
2 tbsp sesame oil
OPTIONAL: Chilis
Directions
Preheat 3 tbsp olive oil in large pan
Add chopped cabbage and cook on medium heat for 3-5 minutes, stirring every few minutes to make sure the cabbage doesn't burn. Add 1-2 pinches of salt to season and draw out the moisture- you essentially want to caramelize the cabbage!
Add carrots, ginger, and garlic to the pan, cooking for 2-3 more minutes
Add soy sauce and sesame oil, tossing to coat
*OPTION to add some chilis
Reduce heat to low and cook for 12-15 minutes longer. The cabbage and carrots should have softened, and all the flavors should have melted together
Serve with rice. Enjoy!