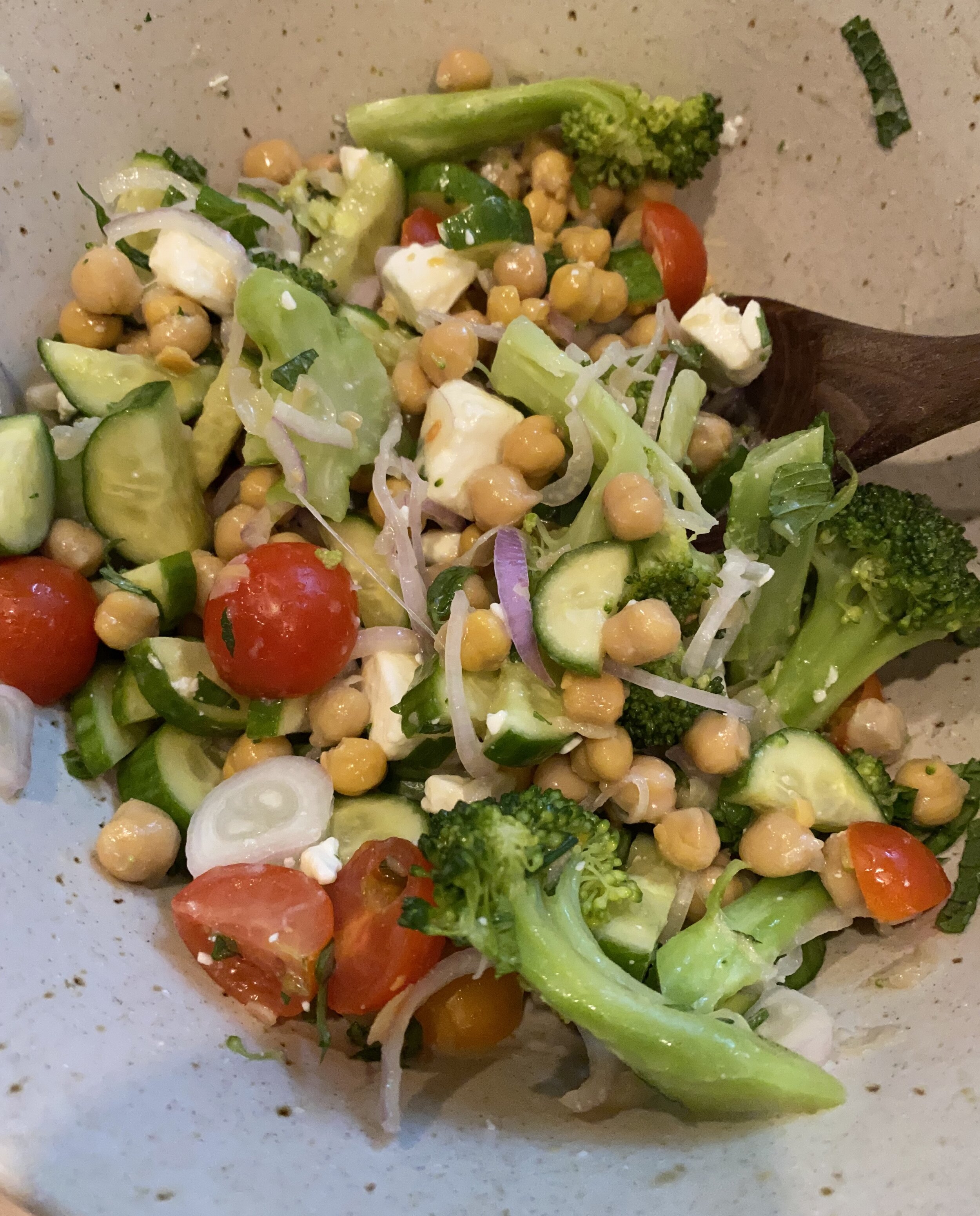 This is the summer of chickpea salads. I keep making them, and I don't plan to stop anytime soon. Its so easy, light, and very filling! Also, it requires basically no cooking, just assembling ingredients together. Whats more simple than that!?
Chickpeas are super versatile: they are a legume and contain protein, they can come canned if you're in a hurry, and are a healthy, vegan-friendly option. Plus, this refrigerates well, so you can make this salad ahead of time and serve it chilled on a hot summer day. I add crunchy broccoli for an added superfood boost.
Recipe below!
Ingredients
2 15 ounce cans of chickpeas drained
2 cups diced cucumbers (I use Persian cucumbers)
1 cup cherry tomatoes cut in halves
1/4 cup thinly diced red onion, or shallot
2 tablespoons fresh lemon juice
1/2 tablespoon minced fresh mint and basil (honestly any fresh herb tastes amazing)
1 head of broccoli cut into florets, steamed (or raw!)
crumbed Feta cheese (optional)
2 tablespoon extra virgin olive oil
1/2 teaspoon kosher salt and pepper, to taste
Directions
Combine all of the ingredients together in a large bowl. Stir, and enjoy! Perfect for large cookouts and outdoor meals. This recipe serves 4-6 people as a side dish.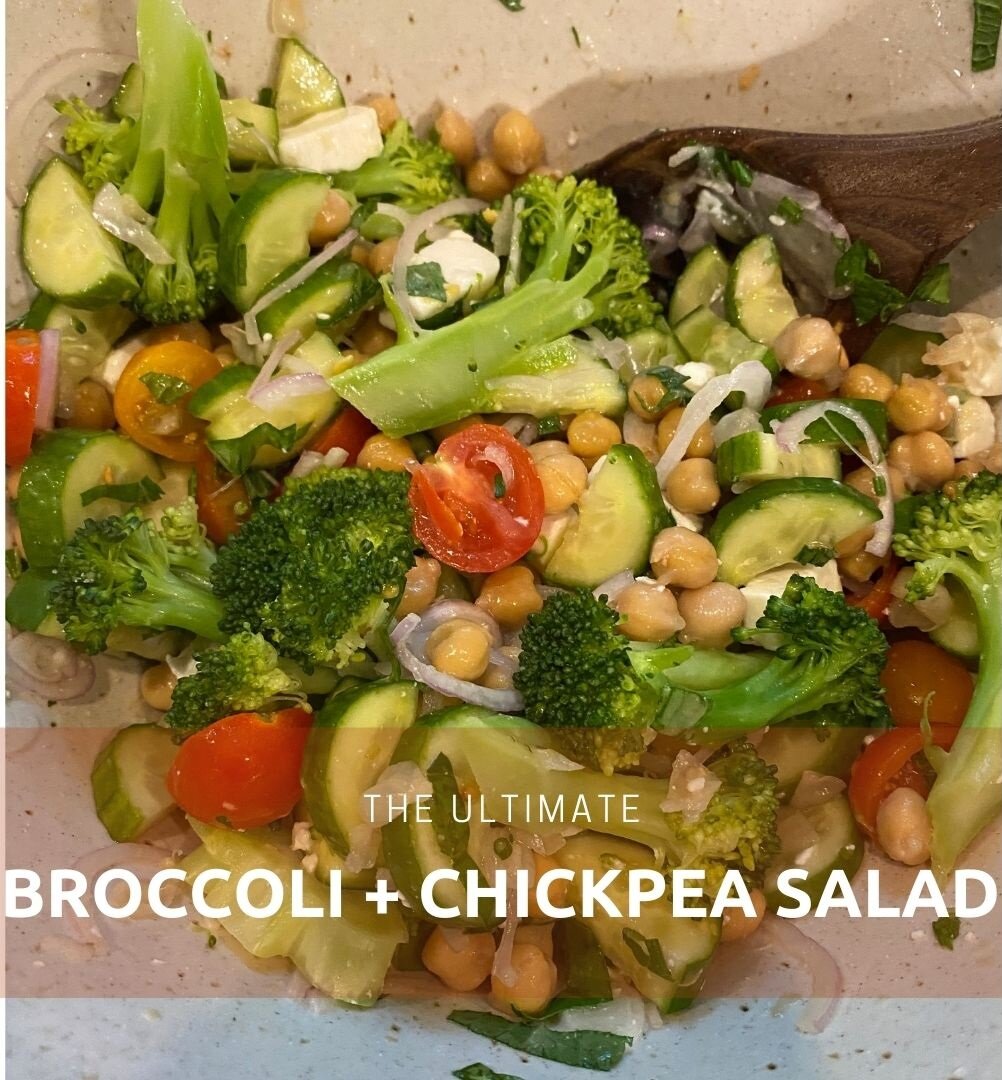 White Bean + Cucumber Summer Salad
Next Post