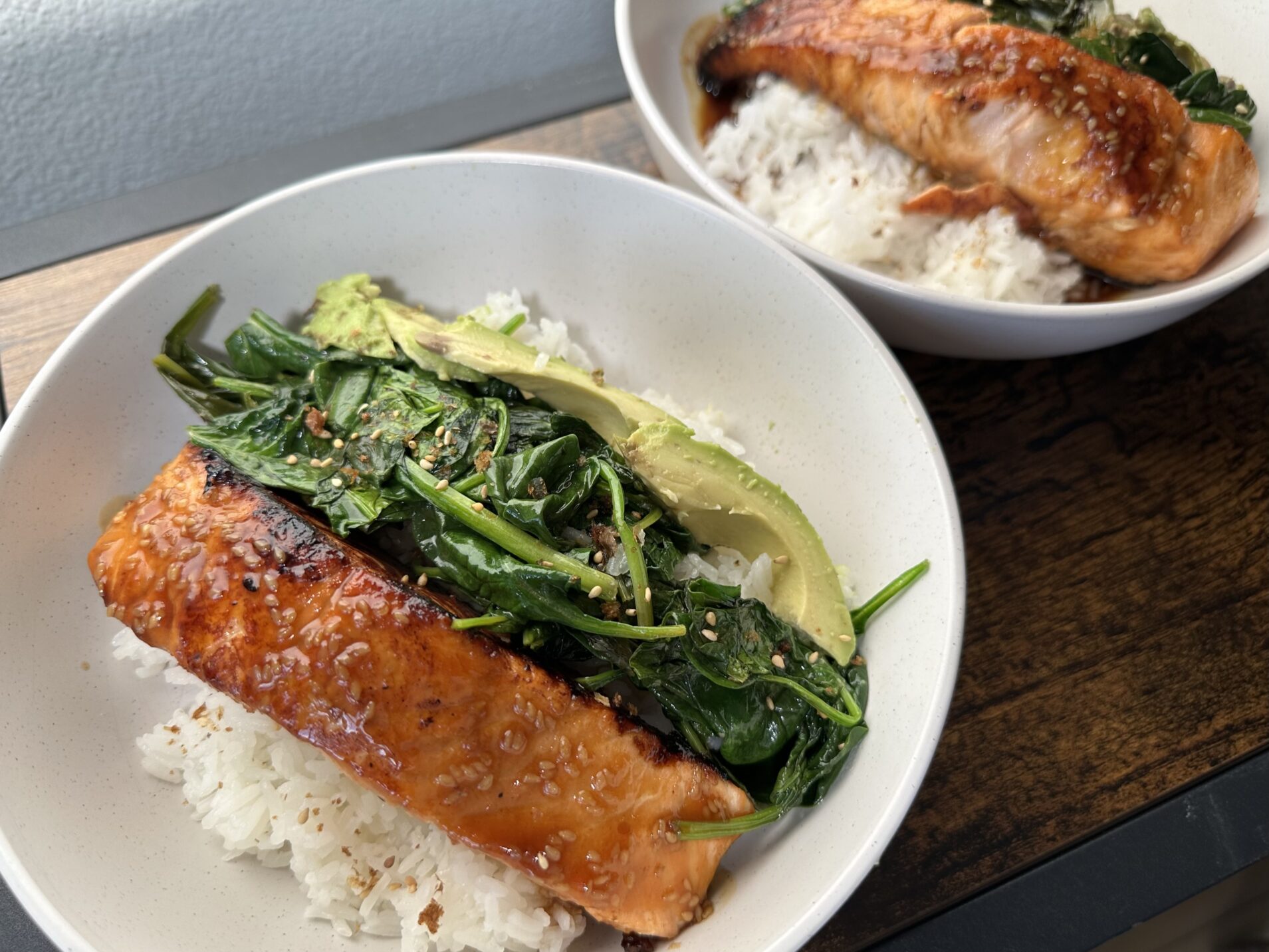 Rice bowls are one of my favorite meal formats because you can combine veggies, a carb, and a protein of your choice. One of the most versatile, customizable meal types.
Salmon is an easy and delicious fish, so topped with a glaze of teriyaki sauce and paired with sesame spinach, these sides lie perfectly on a bed of warm rice. Avocado adds additional butteriness and healthy fats. This comes together in 10 minutes if your rice is already cooked, so having it prepped makes this meal a great weekday option.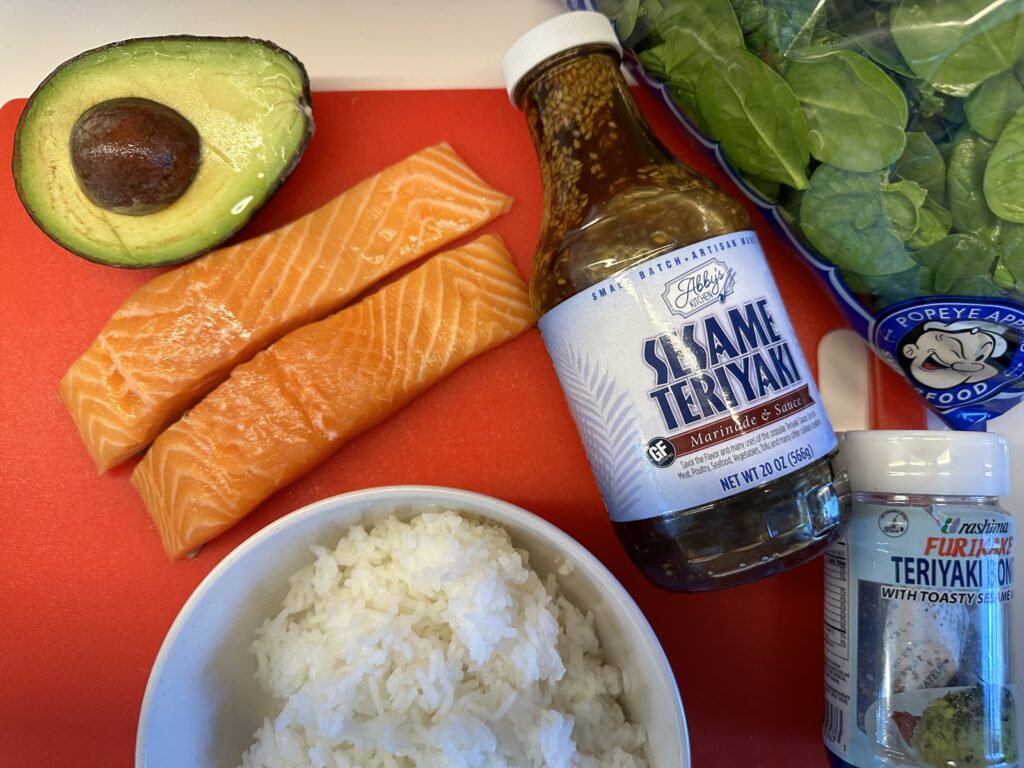 Ingredients
1 cup rice, washed
4 tbsp olive oil, split into 2 tbsp each
10 oz salmon, patted dry
4 tbsp teriyaki sauce
8 oz spinach, washed
1 tbsp rice wine vinegar
Furikake
Avocado
Directions
Cook rice according to manufacturer's instructions.
In a medium skillet, heat olive oil until shimmering. Add salmon, skin side down, and spoon teriyaki sauce over. Cook for 1 minute and don't move the salmon! Flip and cook for additional 1 minute on each side.
In a separate pan heat 2 tbsp olive oil until shimmering. Add spinach and cook until wilted, 2-3 minutes. Add rice wine vinegar and a shake of furikake. Remove from heat.
On a bed of rice, top with salmon, spinach, and sliced avocado. Feel free to add an additional spoonful of teriyaki sauce over the salmon. Enjoy!