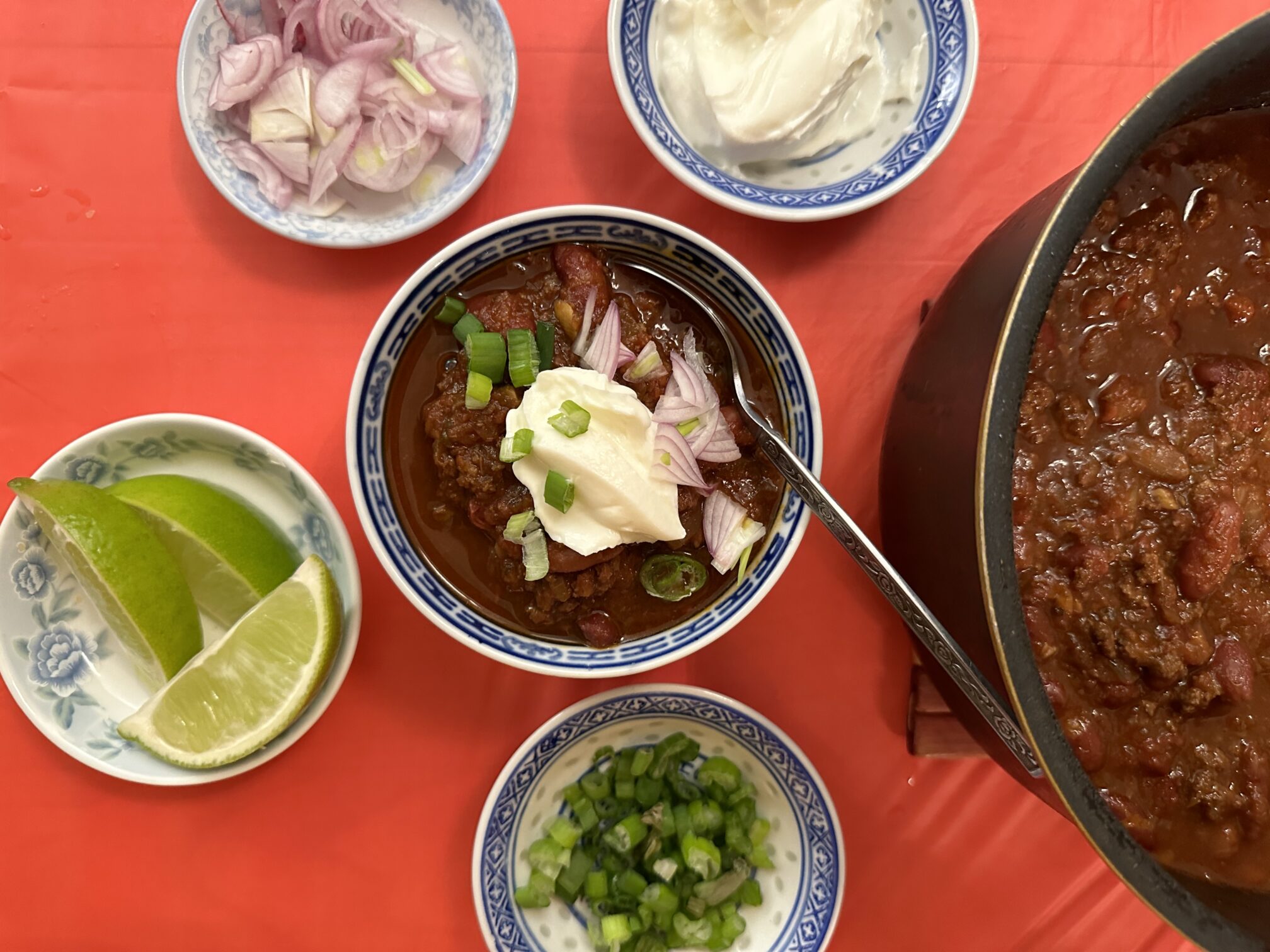 Chili is one of my winter staples: it's warm, comforting, and an overall wonderful slow-simmer crockpot dish. It feels like a much needed hug! Chili is also great for gatherings, and I bring this out for special events like the Super Bowl.
What I love about my version is its flavor profile. This chili isn't too heavy and actually feels bright- I don't (have to) go take a nap right after! This is because I skim the pot for excess oil and add a rockstar ingredient: tamarind. Tamarind is frequently used in South East Asian cooking, and it gives sweet and sour notes to everything it touches. You may have had tamarind in curries, pad thai, or even cocktails! Tamarind usually lives in the Asian ingredient aisle of your supermarket.
Below is my base recipe, so feel free to add your own garnishes. Let me know what you and your guests think at your next party!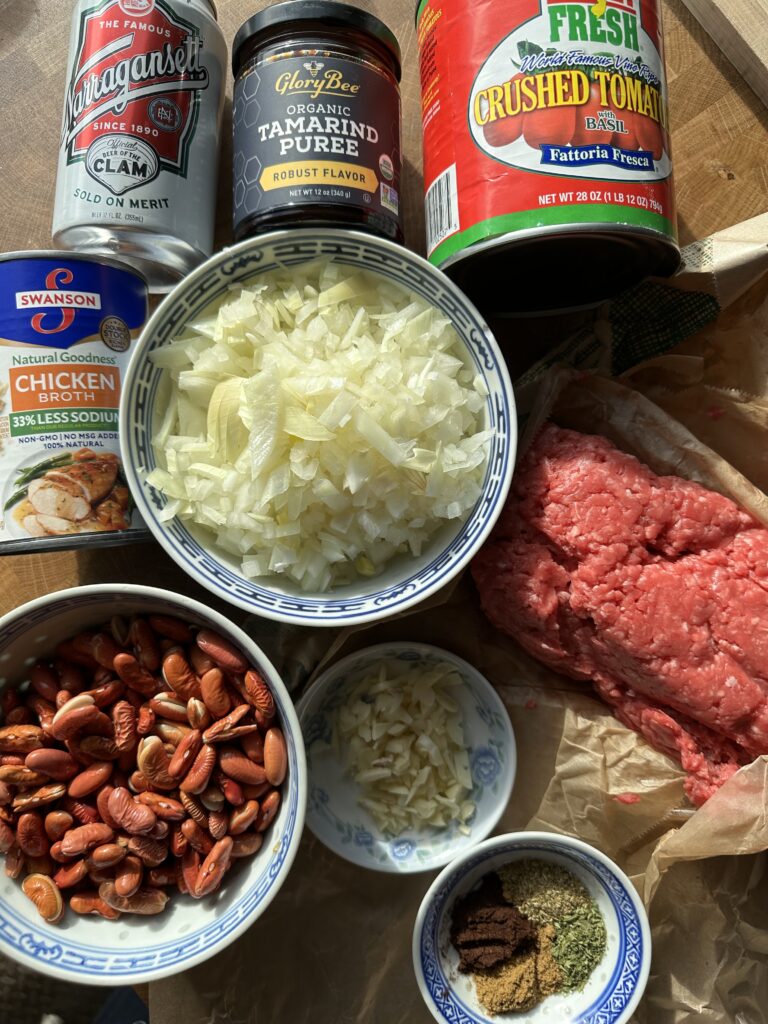 Ingredients
Olive oil
1 large white onion, chopped
4 garlic cloves, chopped
2 tbsp chili powder
1 tbsp cumin
1/2 tsp dried thyme
1/2 tsp dried oregano
2 tbsp tamarind paste/syrup
2 pounds ground beef, ideally >90% lean ("90/10")
1 28 ounce can crushed tomatoes
2 cups low-sodium broth
1/2 cup beer
1 1/2 cups cooked beans (from a 16 ounce can or dried)
Directions
Heat oil in a large pot over medium heat and add onions and garlic, about 5 minutes until onions start to become translucent.
Add spices and herbs. Mix in tamarind.
Add beef and sauté until most the meat releases its moisture, about 10 minutes. Season with salt and pepper.
Mix in tomatoes, broth, beer. Bring to a boil.
Reduce heat and simmer for about 1 hour to allow the flavors to meld.
Aim for a desired consistency that is slightly watery- when you add the beans, their starch will thicken the chili: cook with the beans until just heated, about 5 minutes.
Season with salt and pepper and top with any favorite garnishes. I've got sour cream, lime (for extra citrusy notes), fresh red onion, and scallions. Enjoy!