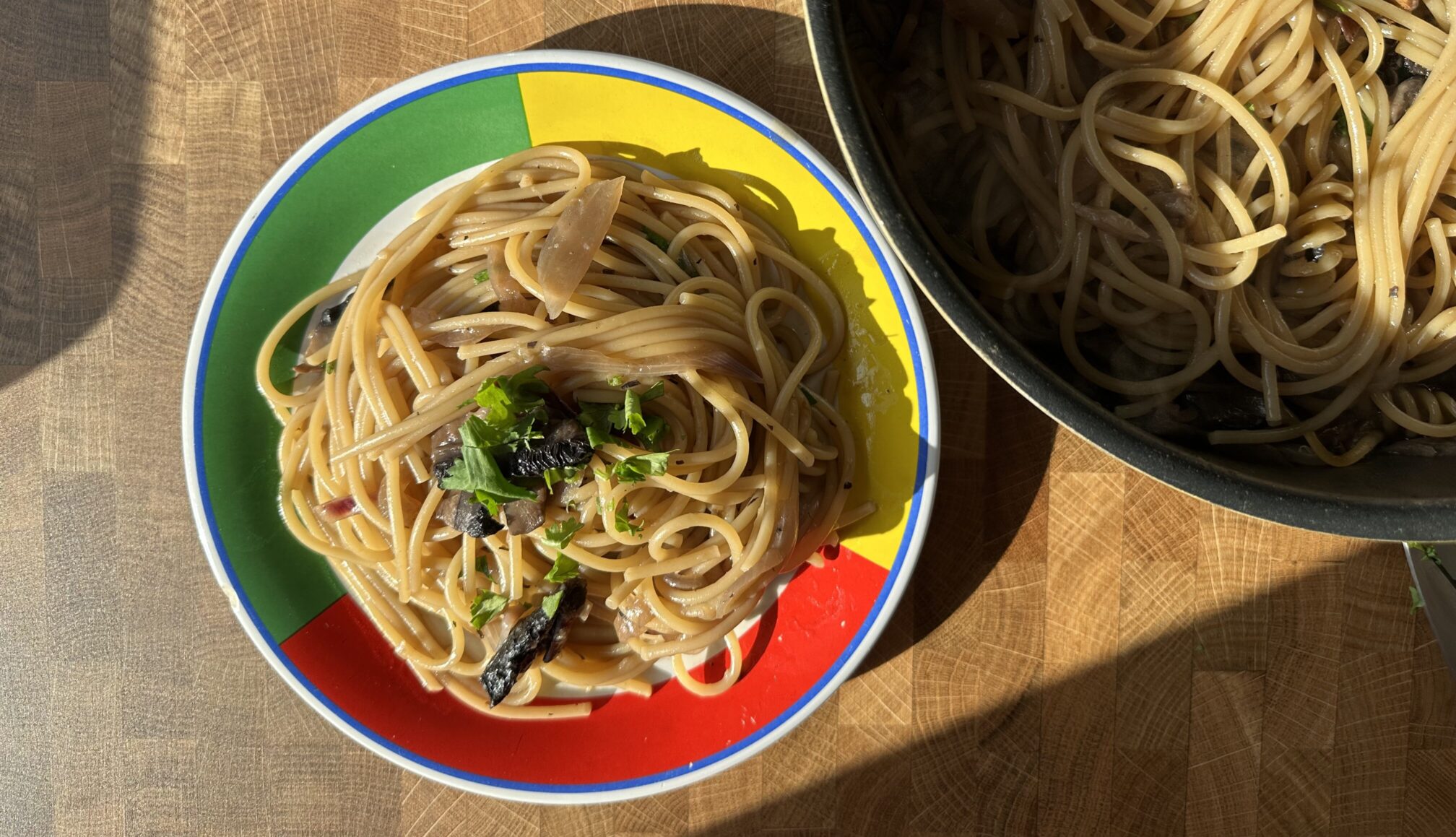 The days (or weeks) after a busy holiday season are usually a nice time to take a breather. Yes, the holidays are time for relaxation, to catch up with friends and family, entertain loved ones, and travel. But sometimes that can be overwhelming! January is a great time to take stock of what's going on and reassess how to tackle the new year. With that, I like to turn to simpler, no-frills meals that I can put together in a New York minute.
And the clean up! Prepping veggies and sautéing meat seems no big deal. But the kitchen aftermath? Gonna need to get the heavy duty cleaning supplies! This month I'm sharing this beautifully-simple and logistically dreamy one-pot creamy mushroom pasta. You'll only need to clean your cutting board, knife, and pot. That's it! And get this- this creamy noodle dish doesn't require any dairy. The key is cooking the noodles in the same pot as the mushrooms and onions so the starchy water that's usually noted as "reserved" in recipes magically transforms into this glistening sauce.
I've combined earthy portobella mushrooms with cute creminis to get a nice combination of flavors and shapes. Adding chopped onions gives the dish a bit of caramelized sweetness. I'm using reduced sodium chicken broth as my cooking liquid, but feel free to use veggie broth or water. Just make sure to season appropriately before serving. I'm sure you'll be making this recipe again and again this year for both the flavor and easy clean up!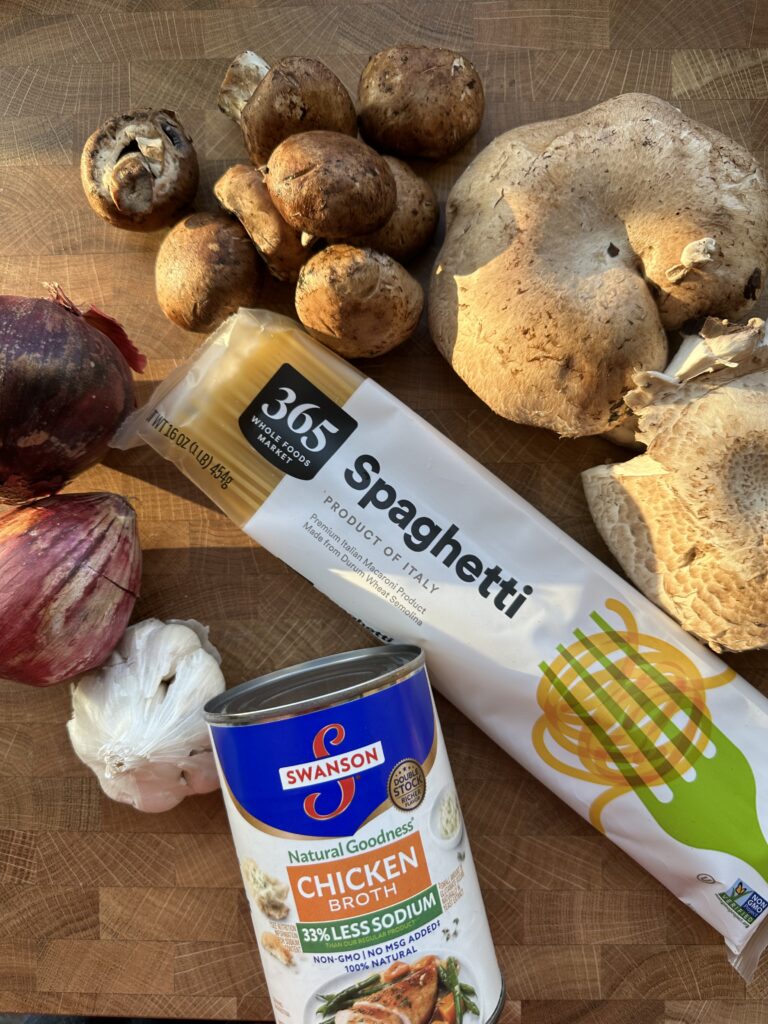 Ingredients
2 tbsp olive oil
2 large portabella mushrooms, washed and patted dry
1 small carton of cremini mushrooms, washed and patted dry
2 small red onions, chopped
3-4 cloves garlic, minced
1/2 cup white wine or water
1/2 lb spaghetti
3-4 cups reduced sodium chicken stock
Salt and pepper to taste
Parsley
Directions
In a large saucepan, heat olive oil over medium heat until shimmering.
Add mushrooms, onions, and garlic and cook for 10 min until mushrooms release their liquid and onions start to soften.
Add white wine or water and let evaporate.
Add spaghetti and toss to coat, 1-2 min.
In 1/2 cup increments, add chicken stock to the pot every 2 minutes. The noodles should be in a little pool of broth but not "drowning." Stir with every addition.
Cook until desired texture.
Season with salt and pepper. Garnish with parsley, and enjoy!
Tuscan Kale Salad with Parmesan and Pistachios
Next Post