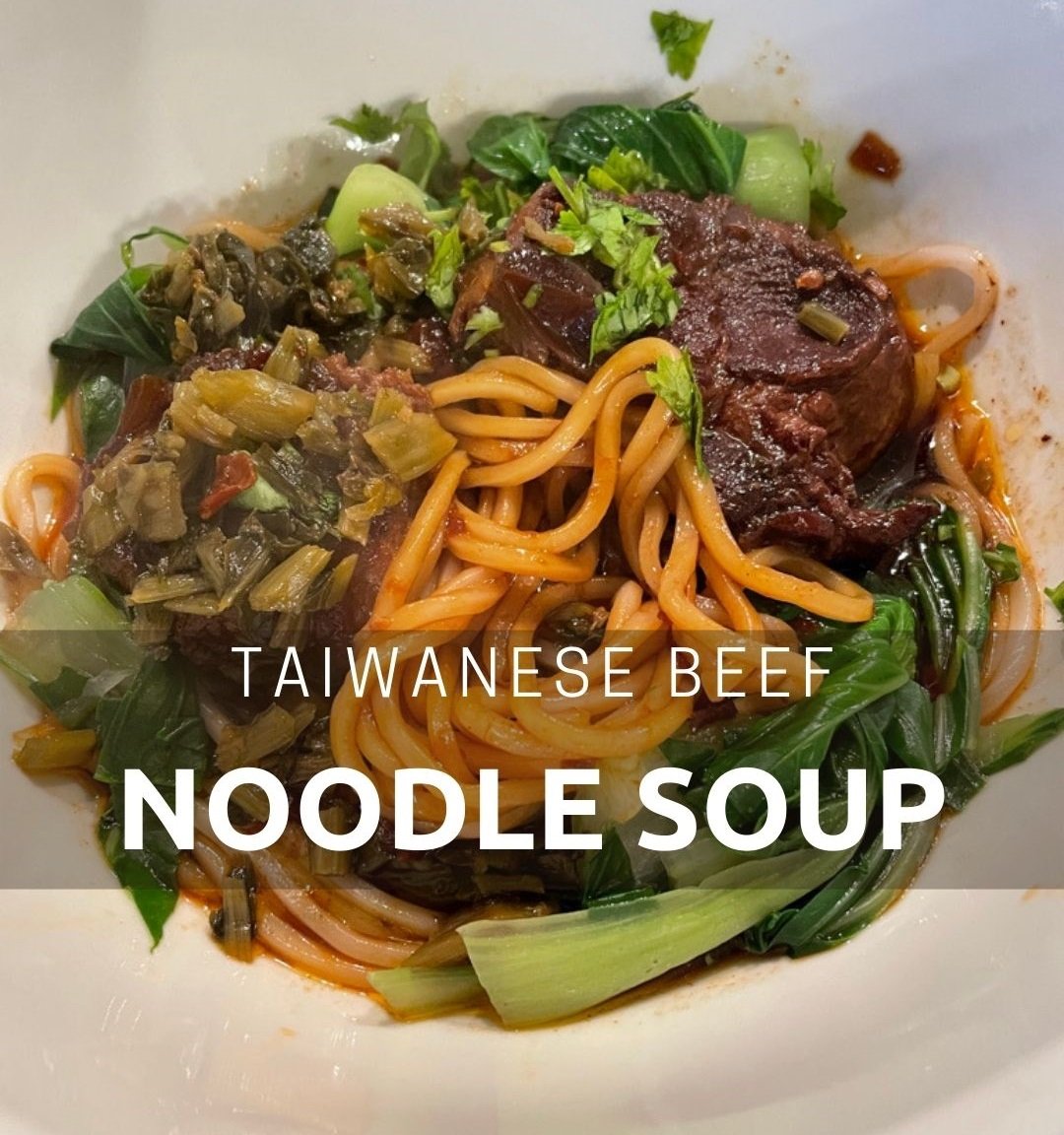 It's comfort food season and for me, this rich beef noodle soup is the ultimate stay-in-my-pjs-all-day and cook recipe. If you're looking at the somewhat lengthy ingredient list thinking whoa—don't be alarmed. There's not much chopping at all, just a lot of aromatics that give the broth its deep, multilayered flavor.
Some things to note: The doubanjiang (chili bean paste) is key to the bold flavor in this recipe but if you can't find it at your local grocery store, try substituting with a mixture of 2 tbsp hoisin and 1 tbsp sriracha. Chinese cooking wine (Shaoxing) can be substituted with dry sherry. Lastly, if you want to avoid having to pick out the herbs when the soup is done, place everything in a cheesecloth square secured with kitchen twine and drop into the pot after the broth and water comes to a boil. Discard the herb pouch before serving.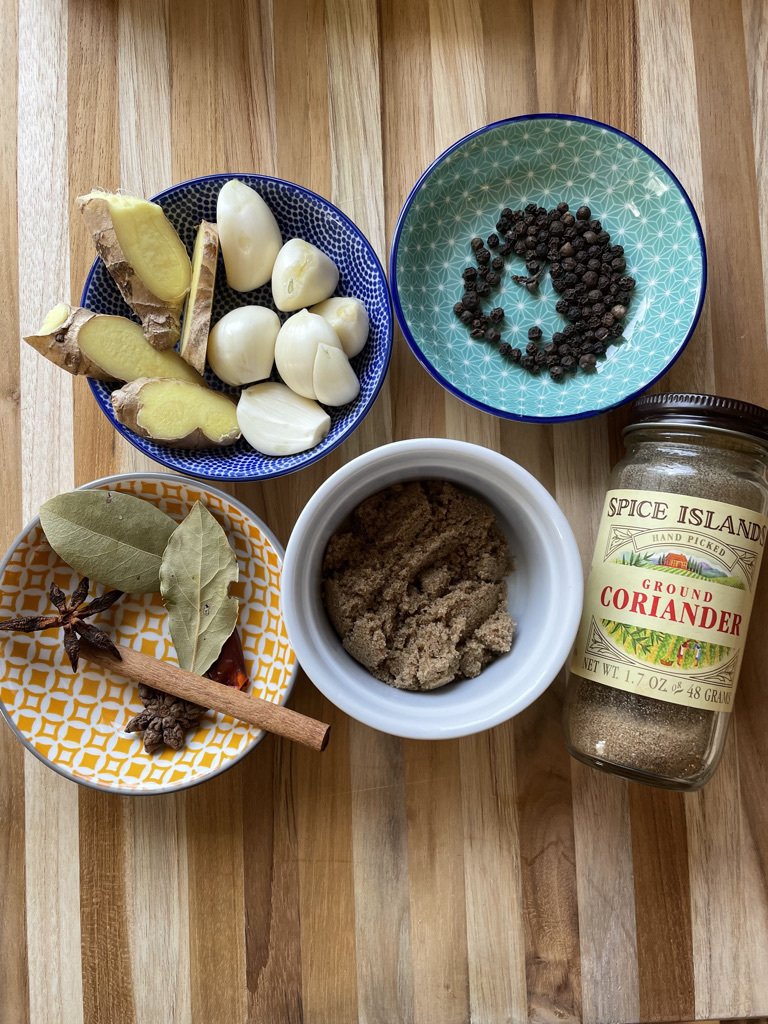 Ingredients
beef broth
3-4 lbs beef shank (I used a combo of with bone and without)
dash of kosher salt
2 tbsp olive oil or vegetable oil
6 garlic cloves, smashed
4 thick slices of ginger (unpeeled)
1 large onion, roughly chopped
2 large tomatoes, roughly chopped
½ cup Chinese cooking wine (Shaoxing)
2 tbsp brown sugar
1 tsp ground coriander
1/3 cup dark soy sauce or ¼ cup light soy sauce
1 tbsp doubanjiang sauce (chili bean paste)
4 cups low-sodium chicken broth
4 cups water
1-2 dried red chili pepper, depending on heat tolerance
1 cinnamon stick
3 star anise
2 tsp whole fennel seeds
1 tbsp sichuan peppercorns or black peppercorns
2 dried bay leaves
noodles + toppings/garnish
baby bok choy, sliced and blanched
Chinese egg noodles or wheat noodles, cooked as directed
preserved mustard greens, chopped
cilantro, chopped
Directions
Heat 1-2 tbsp of oil in a large stock pot on med-high heat. Season the beef shanks with a little salt then sear in oil until brown, approximately 2 mins per side. Remove beef from pot and set aside.
Add ginger slices, smashed garlic, chopped onions and tomatoes to pot and cook until tomatoes start to soften and break down, about 4 mins. Add the dried herbs and sauté until fragrant, another minute.
Add cooking wine, chicken broth, water, soy sauce, doubanjiang and brown sugar. Bring to a boil, then reduce to a simmer. Put lid on pot slightly cracked to allow steam to escape. Simmer for 2 to 2 ½ hours, or until meat is fork tender and falls off the bone.
Strain the broth. Serve with cooked noodles, sliced blanched baby bok choy, preserved mustard greens and cilantro. Drizzle with chili oil if you want more heat.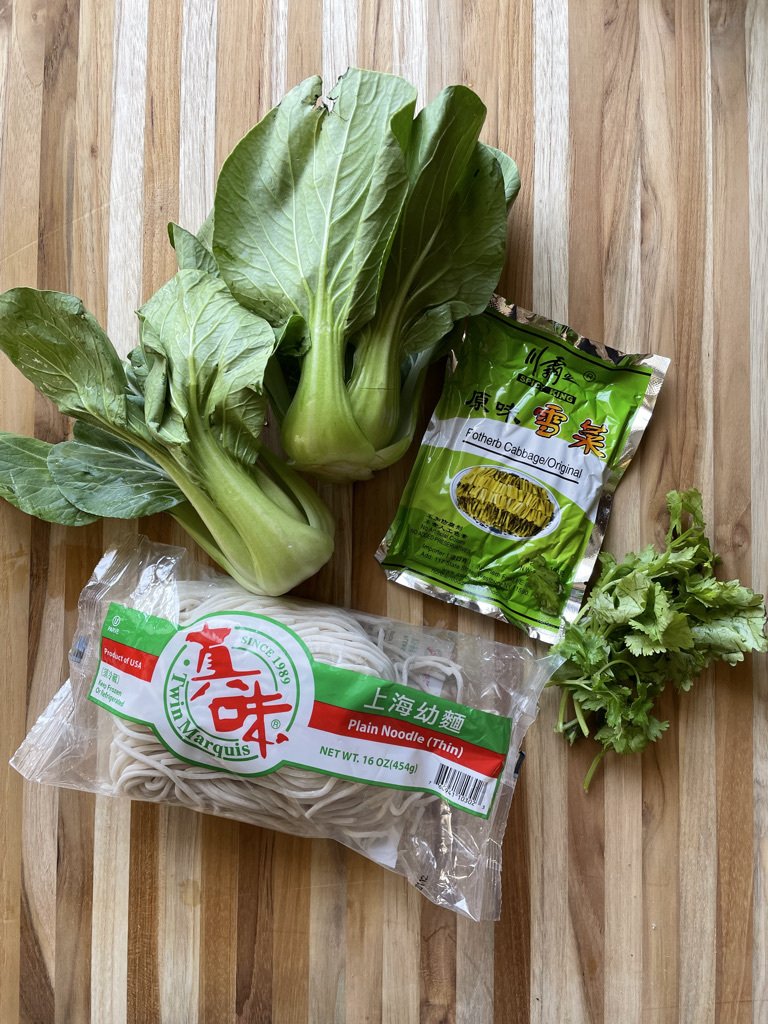 Pistachio-Cranberry Biscotti
Next Post