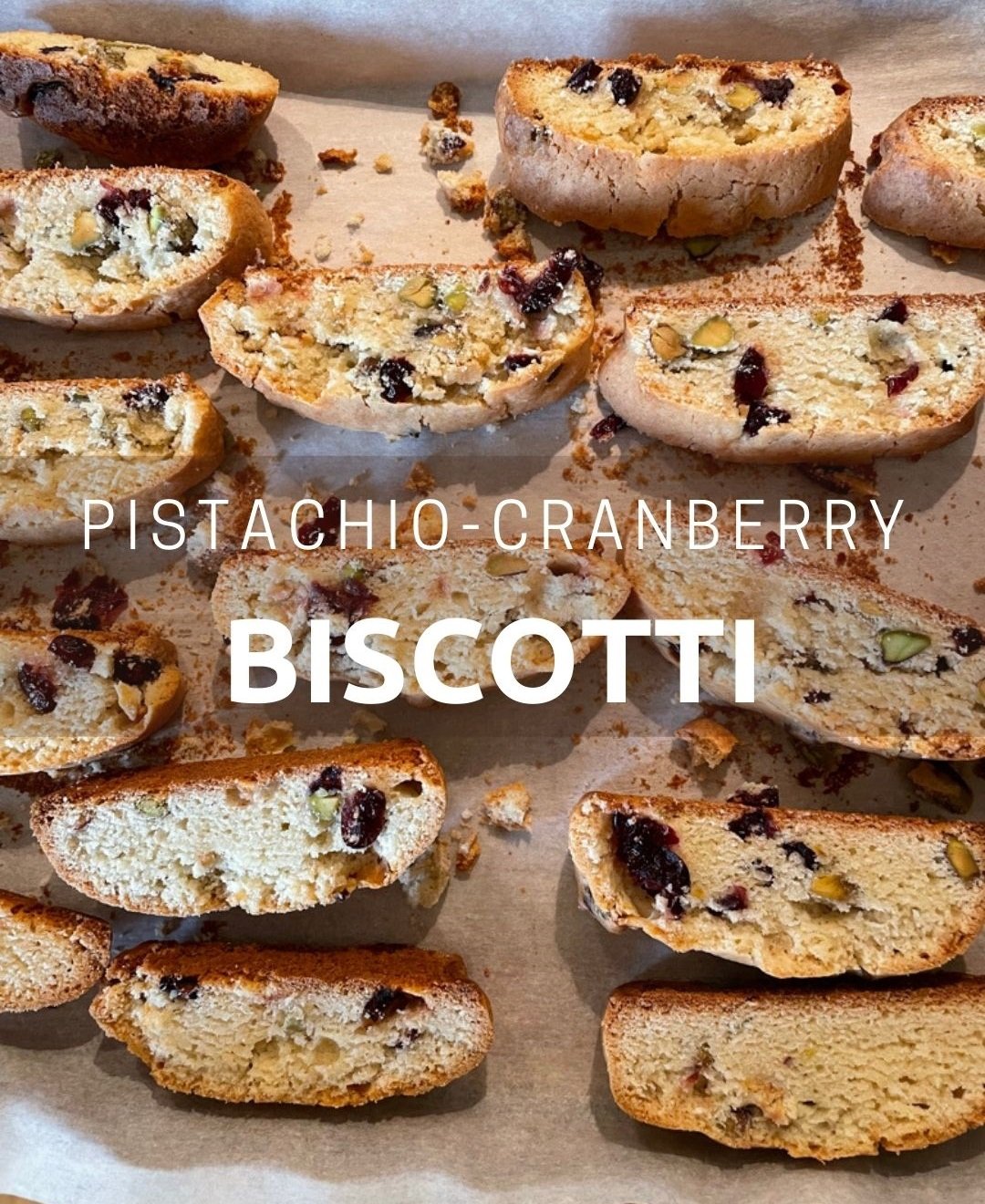 Who doesn't love a crunchy cookie with tea or matcha in the afternoon? This is my aunt Rose's biscotti recipe which she usually makes with chopped pecans but I doctored it up with red dried cranberries and green pistachios instead for a festive holiday twist. Makes a sweet, homemade gift when you wrap some up in clear cello bags tied with a fancy ribbon.
Ingredients
3 eggs
1 cup + 1 tbsp sugar
1 cup vegetable oil
zest of a small orange
2 tsp baking powder
1 tsp vanilla extract
½ tsp salt
3 ½ cup flour
1 cup shelled, unsalted pistachios, chopped
1 cup dried cranberries, chopped
Directions
In a large bowl blend wet ingredients together—sugar, oil, eggs and vanilla extract—until light. Add orange zest, baking powder, salt and flour and mix until combined. Fold in pistachios and cranberries.
Divide into four portions and shape each portion into a rectangular loaf, approximately 6" x 2". Put on parchment paper-lined baking sheets (two loaves per sheet—the dough will spread) and bake for 30 mins in a 350° oven.
Remove from oven and let the loaves rest a few minutes until somewhat cooled. Slice diagonally then return to oven and bake another 3 minutes per side or until edges are slightly toasted.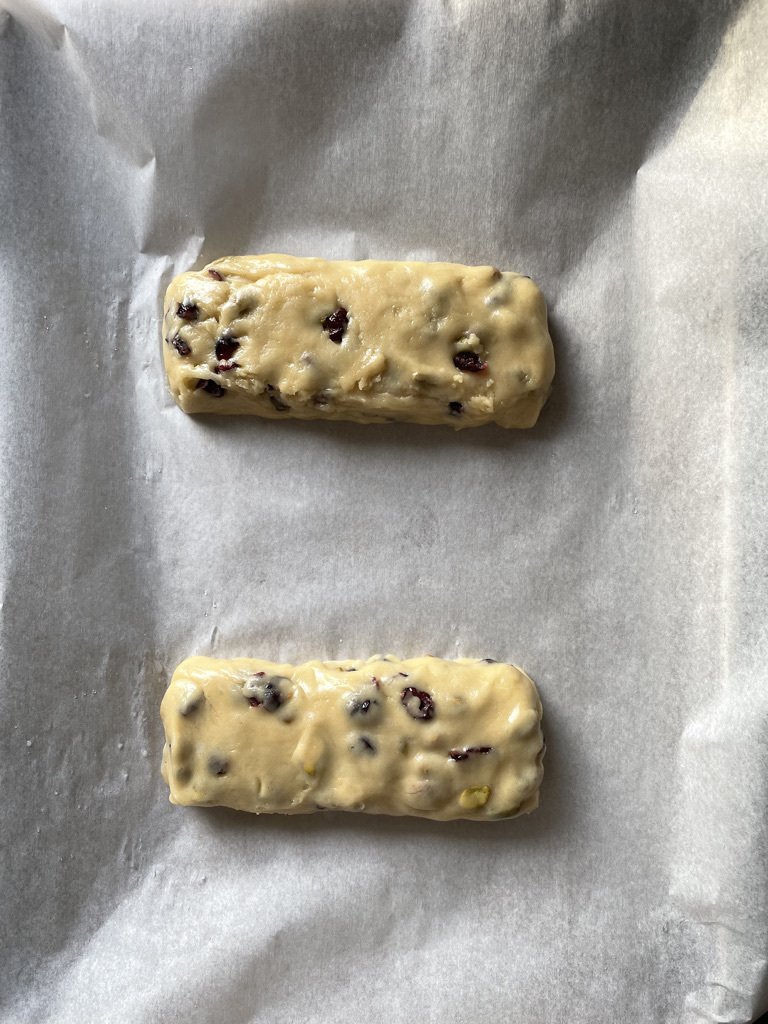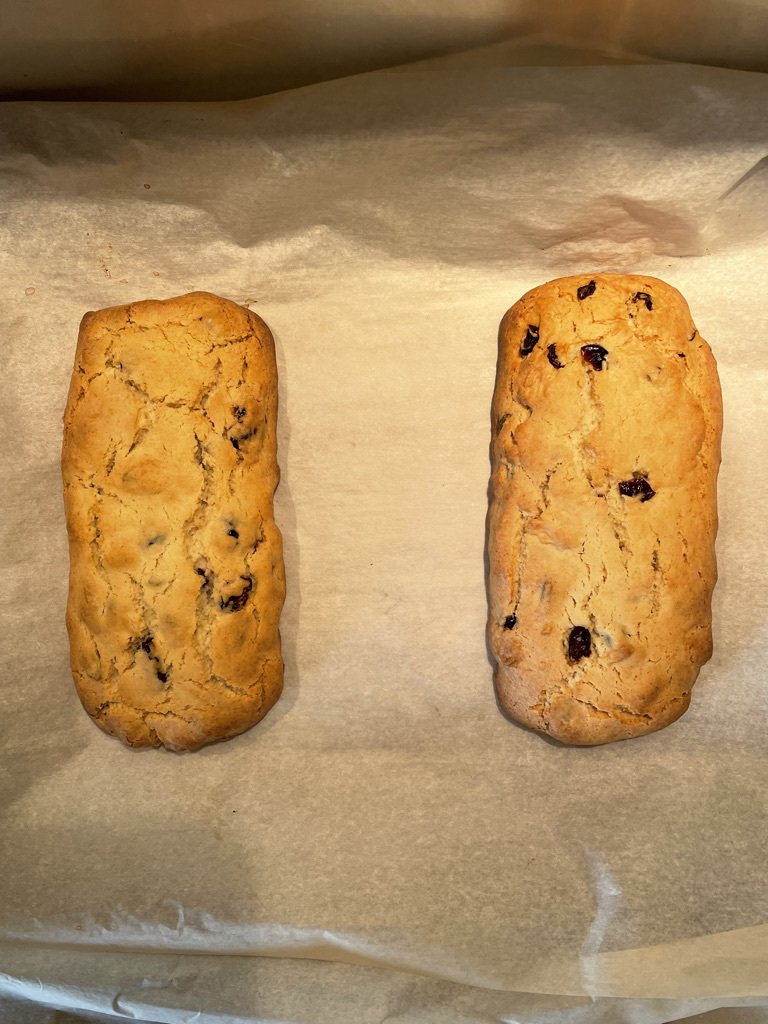 Simplified Sourdough Bread
Next Post