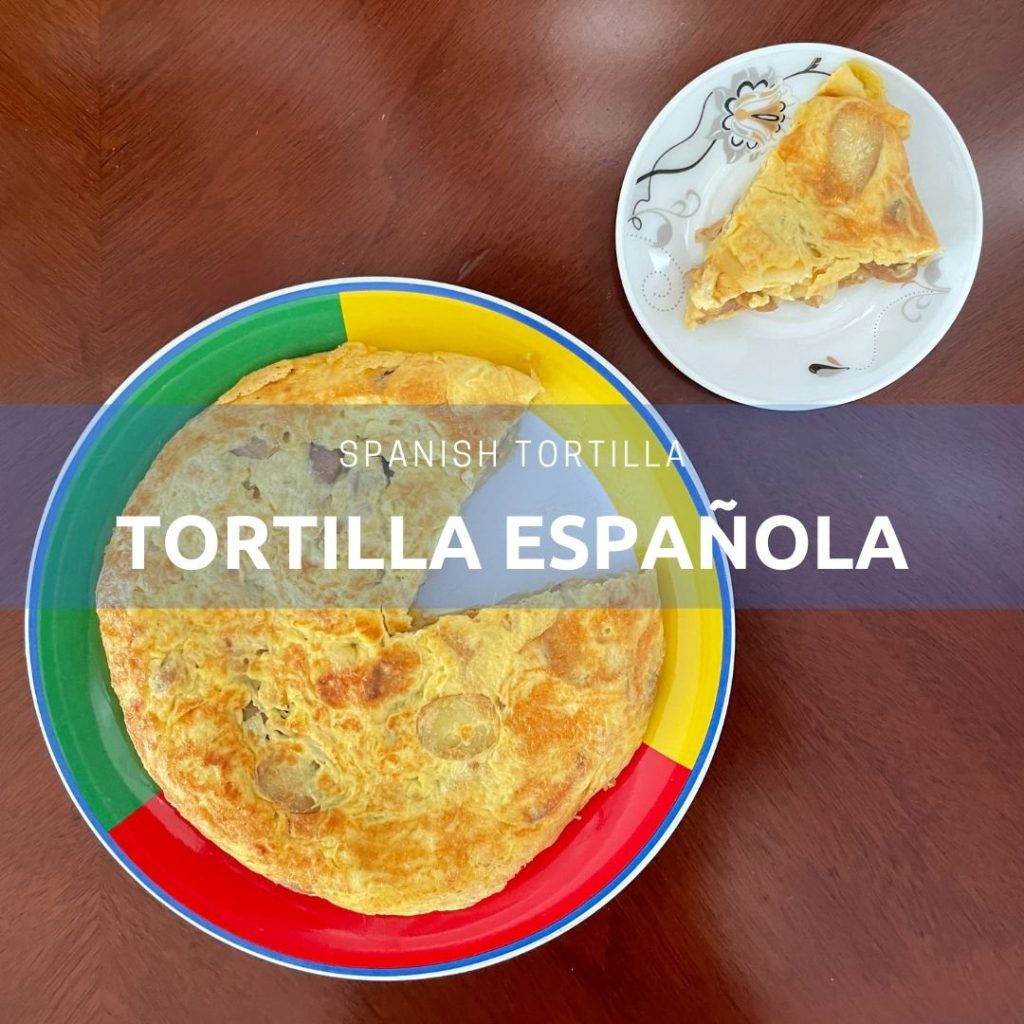 I absolutely loved the food scene in Spain when I visited last month: little plates ("pintxos") and all the freshest ingredients making the most simple and delicious dishes. Every meal highlighted what the country had to offer. That trip also inspired me to try some new dishes when cooking at home! I love the inspiration I get from traveling.
A very simple and delicious Spanish dish that I've always wanted to try at home is the Spanish Tortilla, or Tortilla Española. Contrary to its name, a Spanish Tortilla is not made from flour or corn tortillas- instead, it's an egg-and potato-based omelet. It's not only delicious but also extremely versatile as breakfast, brunch, lunch, dinner, or a snack. Think of this as a Spanish-inspired frittata that transforms simple ingredients an elegant, simple meal. Scroll below to see how I make it!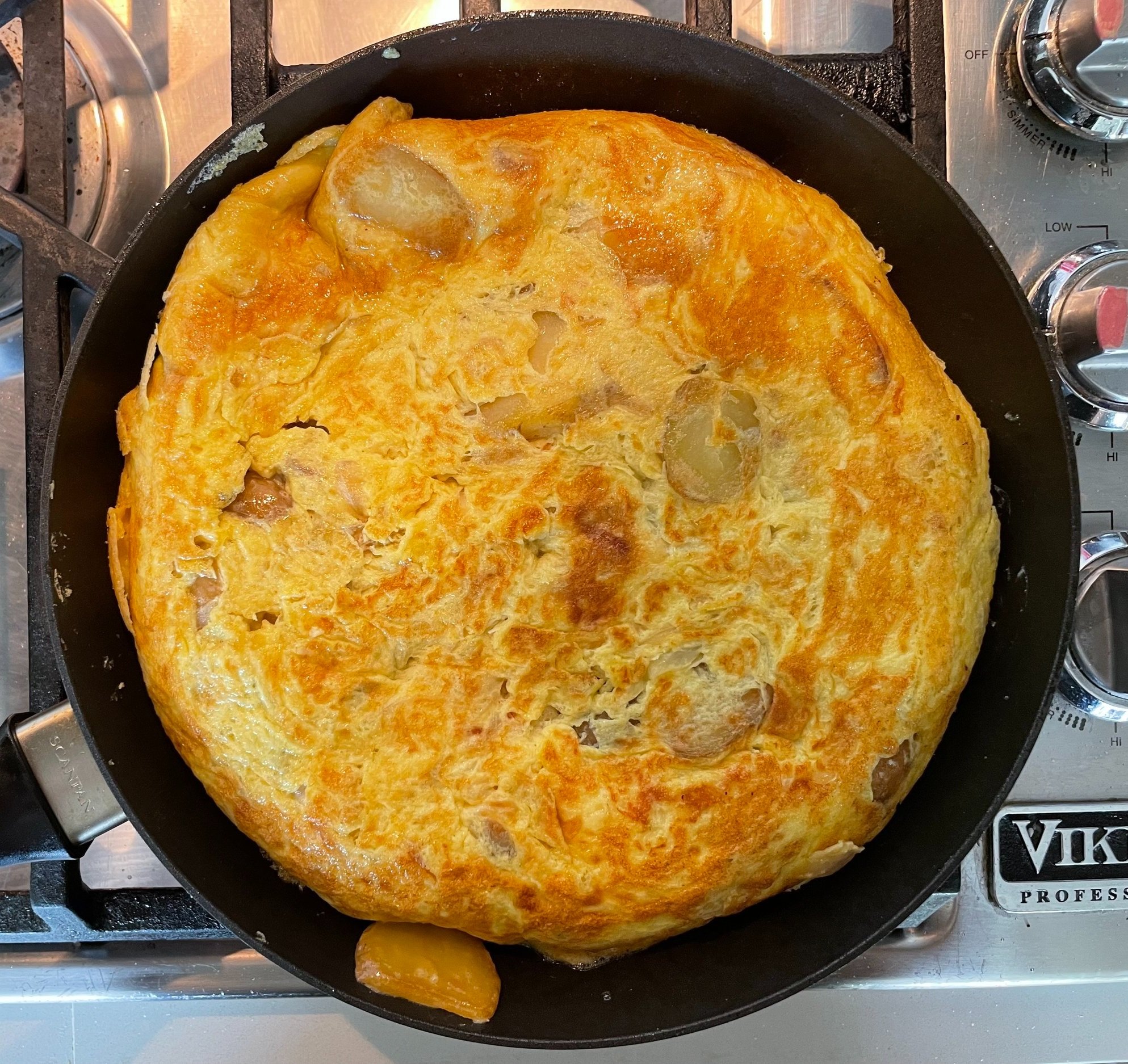 Makes 1 tortilla (serves 6)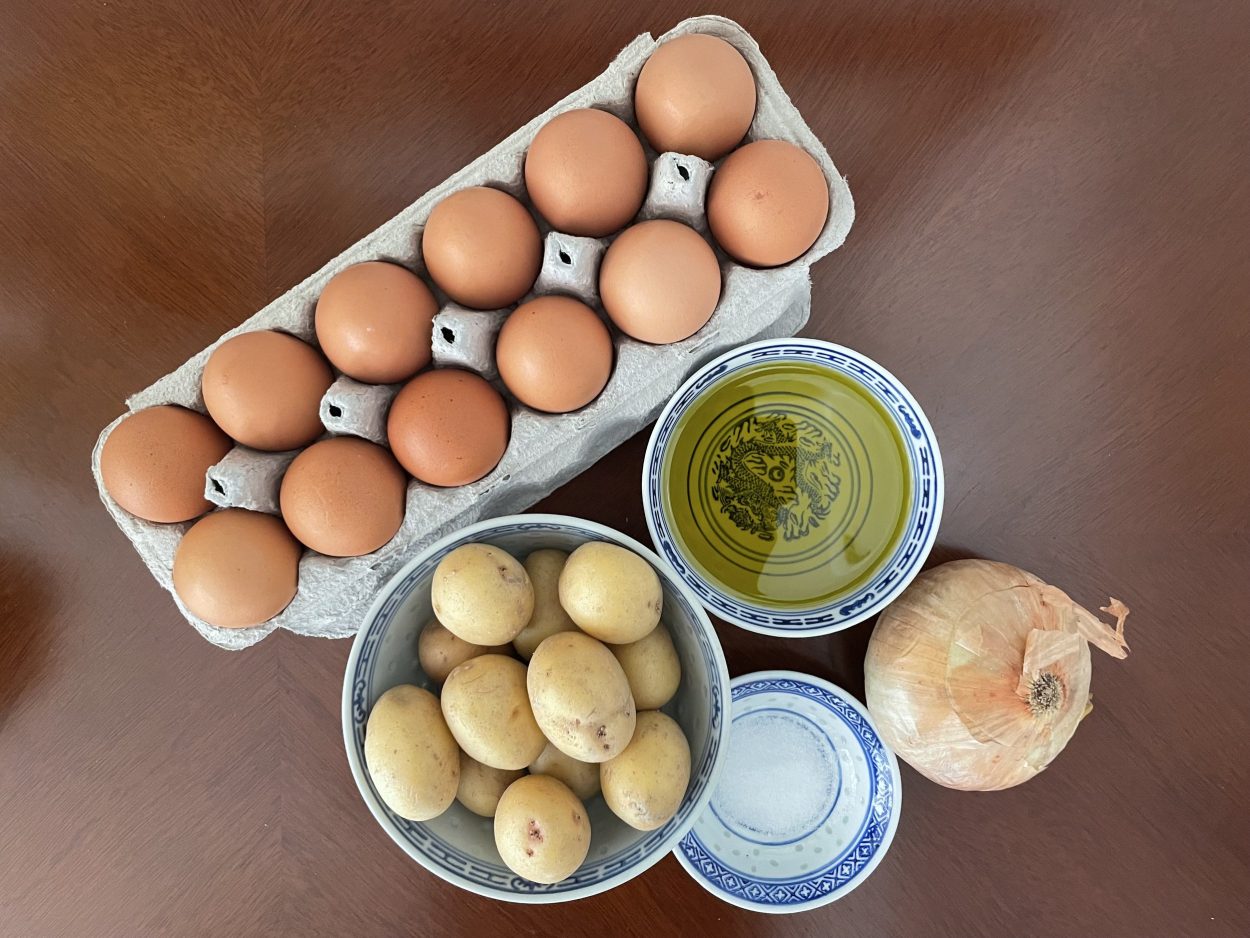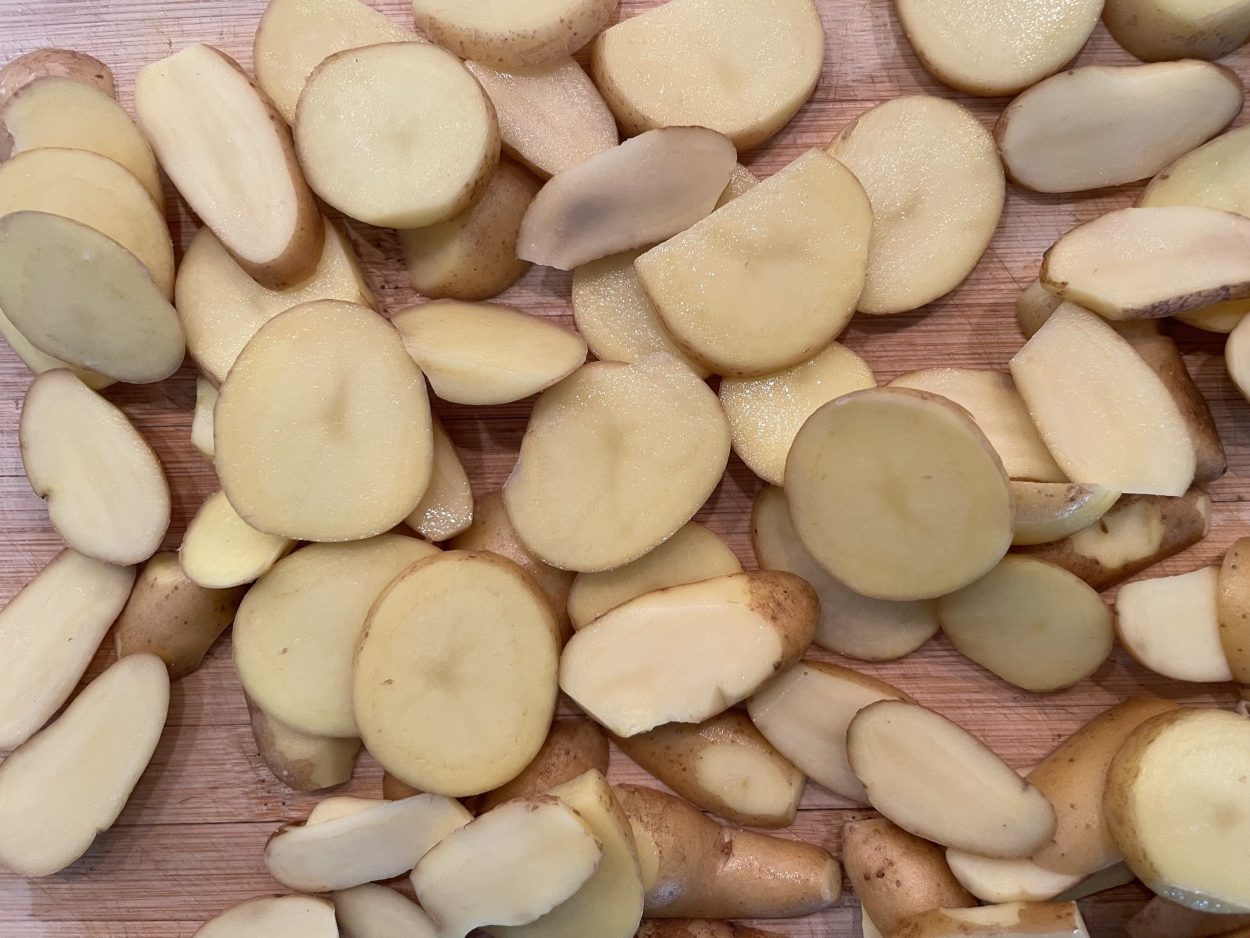 Ingredients
1-2 cups olive oil, enough to fry potatoes and cook tortilla

1.5 lbs Yukon Gold potatoes, thinly sliced

1 large yellow onion, thinly sliced

8 large eggs

Salt, to taste
Directions
In a large bowl, sprinkle salt over the potato slices and let sit for 5-10 minutes. This'll draw out the water so your potatoes will stay crispy. Pat the potato slices dry.
Heat olive oil in a large frying pan to medium heat, and add potatoes and onions. There should be enough oil so that the potatoes and onions are submerged. This seems like a lot of oil! But this makes the cooking process much faster, and you can reuse the fragrant, onion-y oil. Cook for about 25-30 minutes at low heat depending on your potato/onion thickness.
Strain the potatoes and onions to a medium bowl and season generously with salt (again, save the oil!). Let cool for 5 minutes.
In a separate large bowl, beat the eggs vigorously with salt.
Add the potato/onion mixture to the beaten eggs and stir until combined.
In the same frying pan, add 1 tbsp reserved oil and heat until shimmering. Add the egg-potato mixture into the skillet and cook until the bottoms and sides start to set, 2-3 minutes. Use your heatproof spatula or chopsticks to shape the omelet.
Over a sink or garbage, take a large plate and put it over the pan: flip quickly to minimize mess (it takes courage!). Return to heat and finish cooking for 1-2 minutes to ensure cooked eggs.
Serve hot, warm, or at room temperature with a side salad, olives, or a glass of sangria. Enjoy!