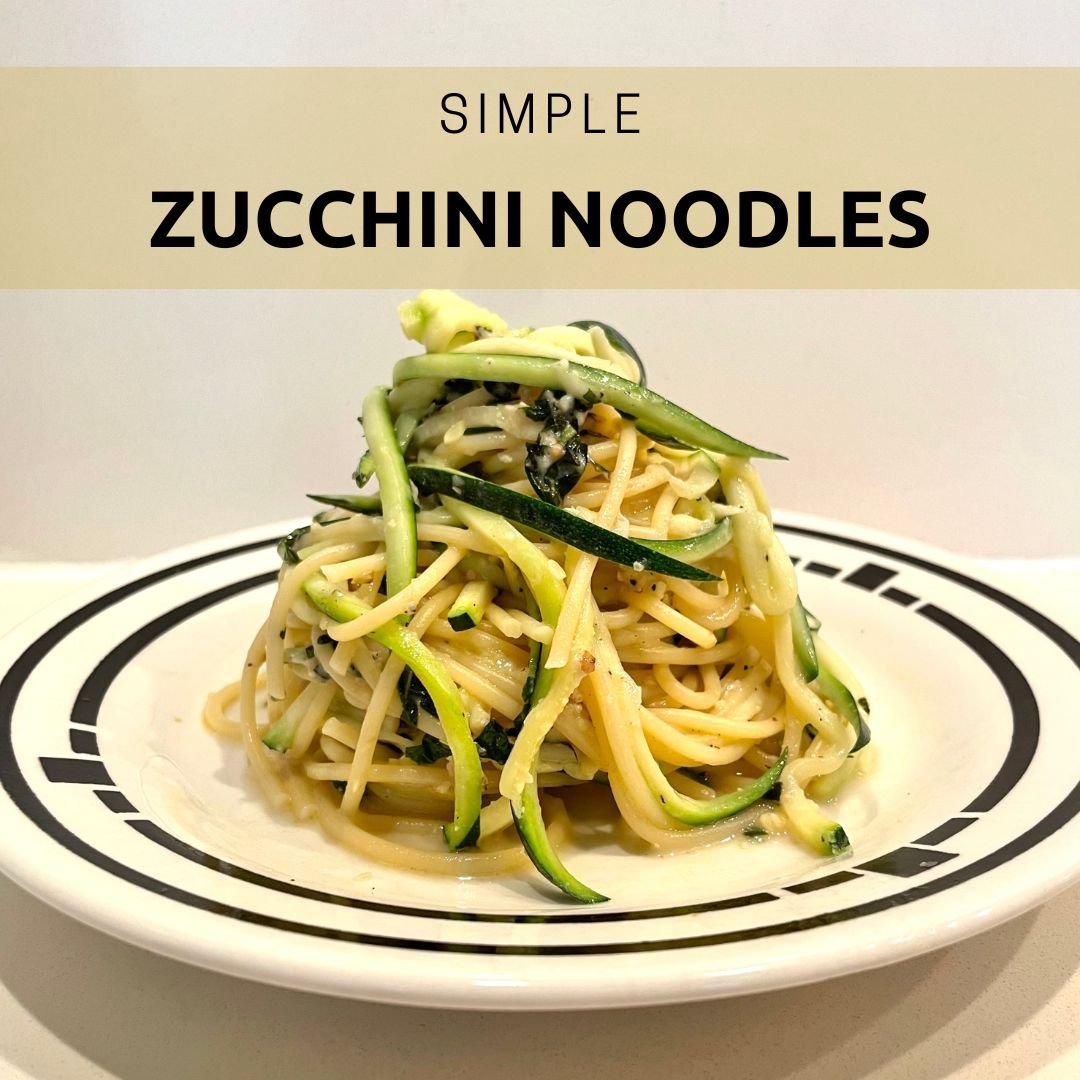 Let's talk zucchini noodles – or "Zoodles"!
A few years ago, Zoodles were everyone: in magazines, food blogs, everyone's feed… Zoodles took the world by storm. Now that it's prime zucchini season, I want to reintroduce you to this fun dish.
Just as its name implies, Zoodles are zucchini in the shape of noodles. How you get to the noodle shape is up to you: spiralizer, mandoline, peeler, old fashioned knife. It doesn't matter. Though I will say my go-to is a mandoline because it really makes work light!
Here, I combine 1-part Zoodles to 1-part spaghetti for a well-balanced meal. Until the spaghetti is 2 minutes from being al dente, I add the Zoodles and finish them in the same pot. I toss the mix with sauce, and dinner's served. Try my new Basil Pesto sauce!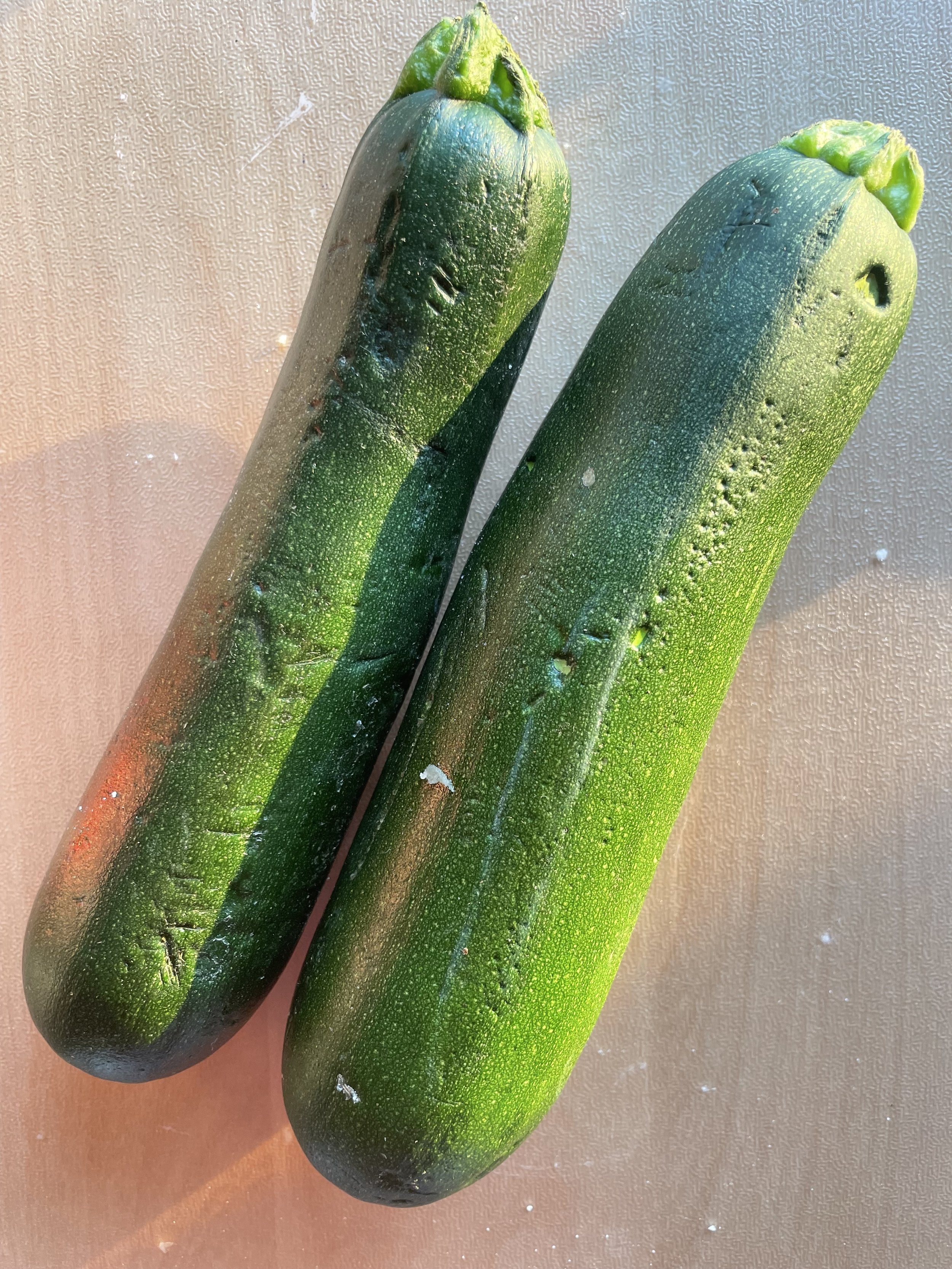 Ingredients
2 servings pasta
2 medium zucchinis, washed
2 cloves garlic, minced
1 cup basil pesto
Salt and pepper, to taste
Directions
Choosing the mandoline/blade setting you like, slice zucchini. You may want to slice 90% of it for safety purposes- be careful not to cut yourself!
Pat zucchini dry with a paper towel to remove excess moisture
In a large pot, bring water to a boil and cook spaghetti according to manufacturer's instructions until its 2-3 minutes from being where you want it
Add zucchini to the boiling water and cook for 1-2 more minutes
Drain pot, saving about 1/2 c pasta water. Add pesto and extra Parmesan and pepper
Mix until just combined. Enjoy!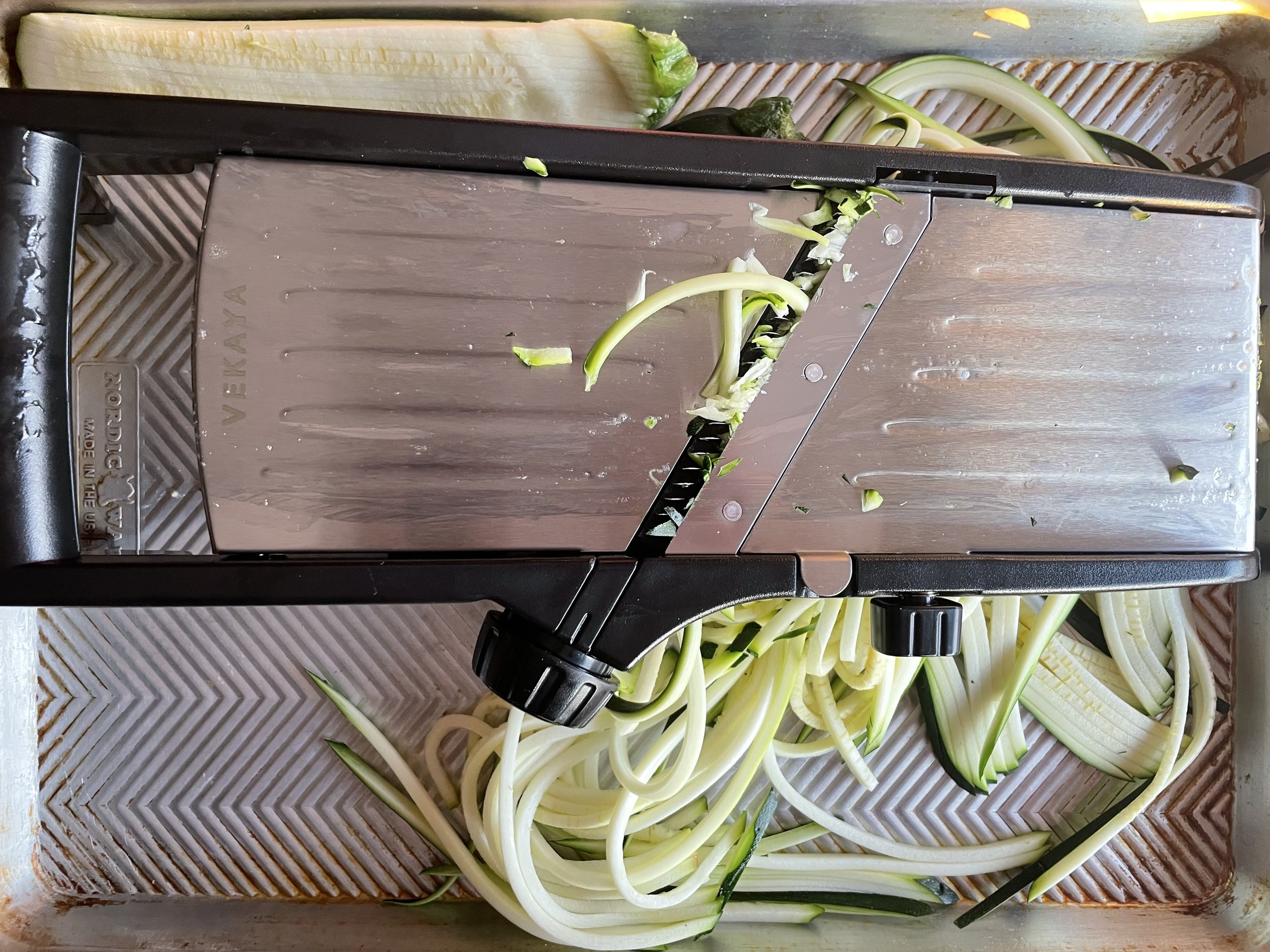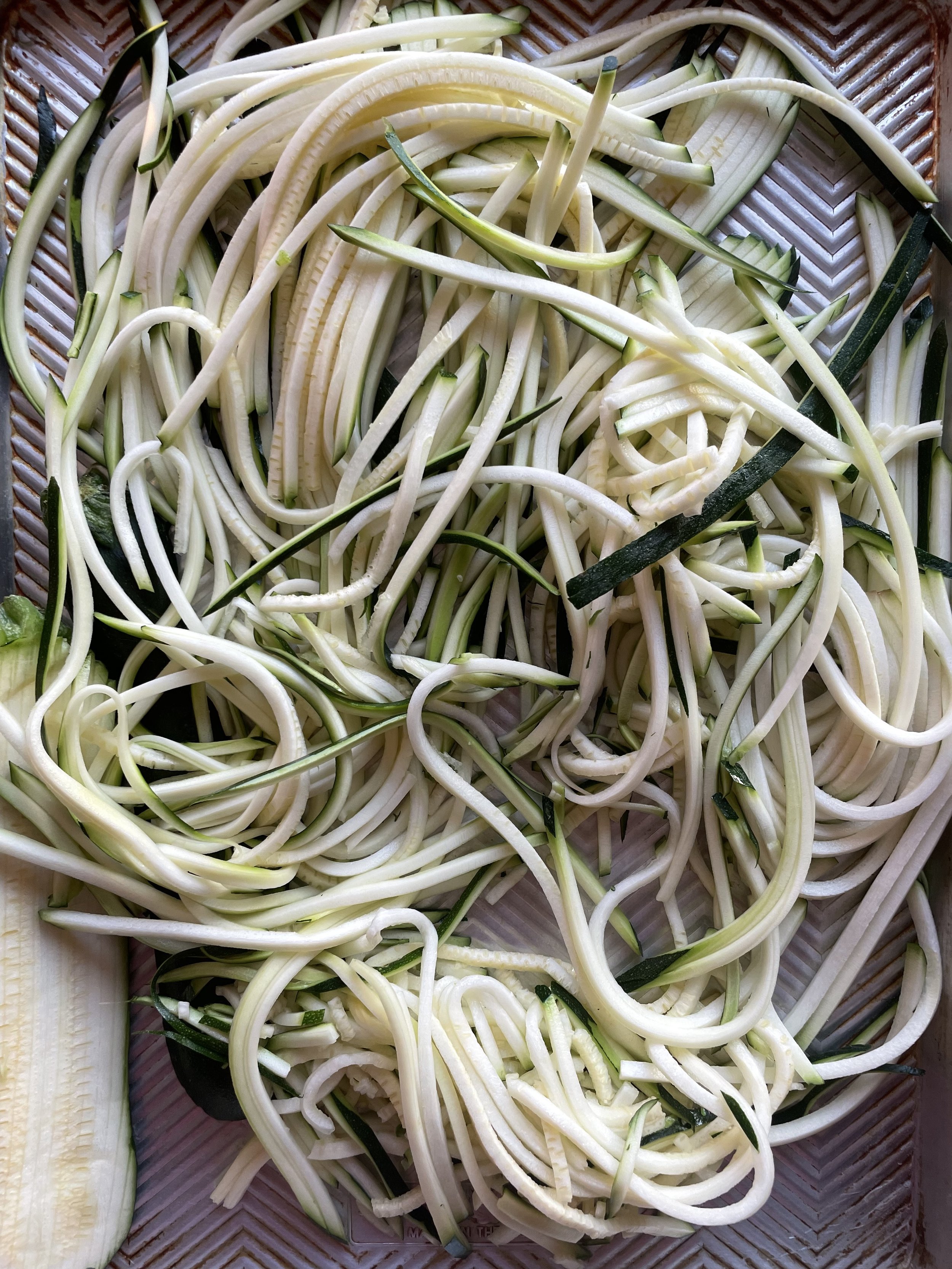 A mandolin makes light work!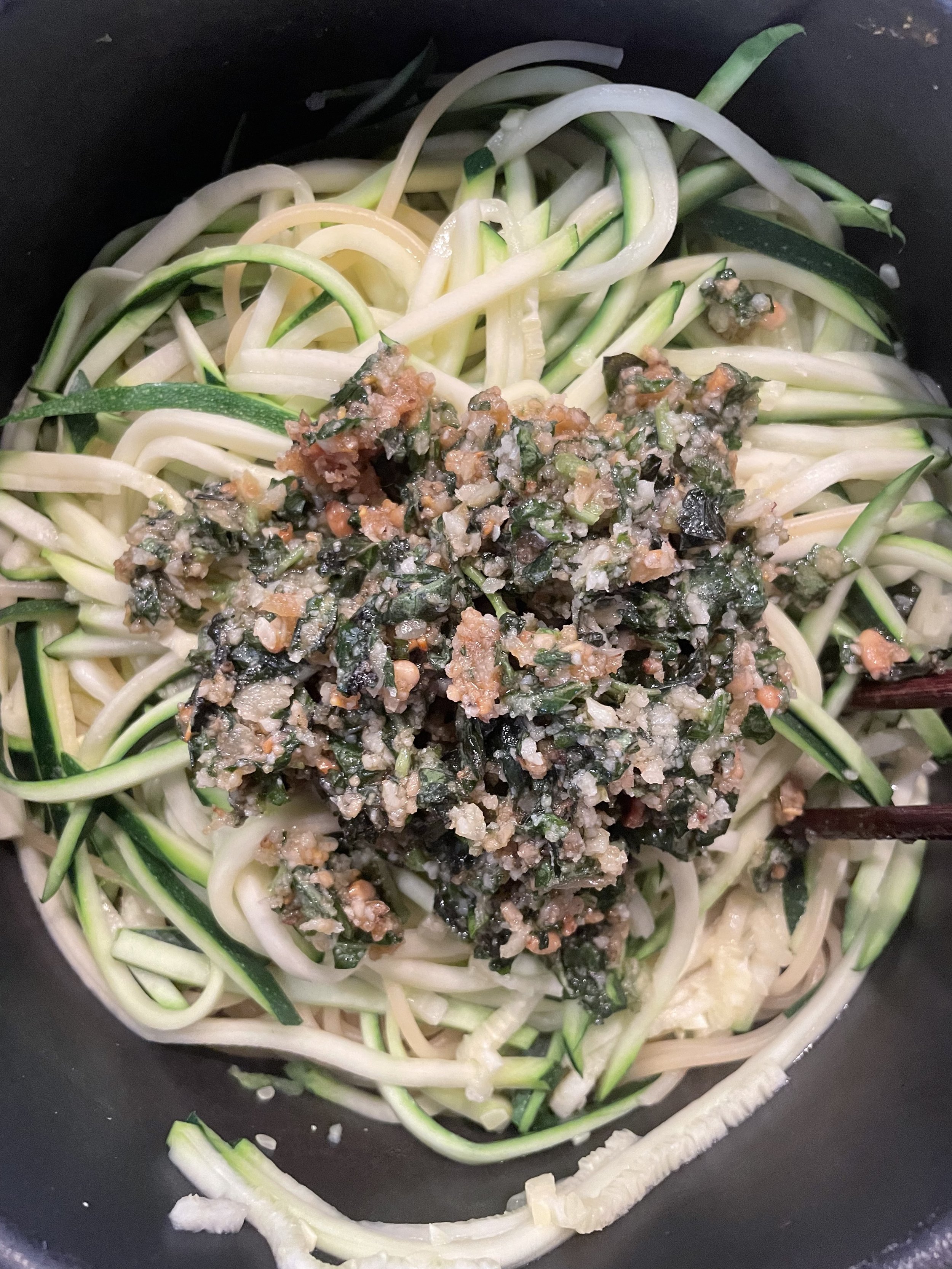 With the pesto… mmmm