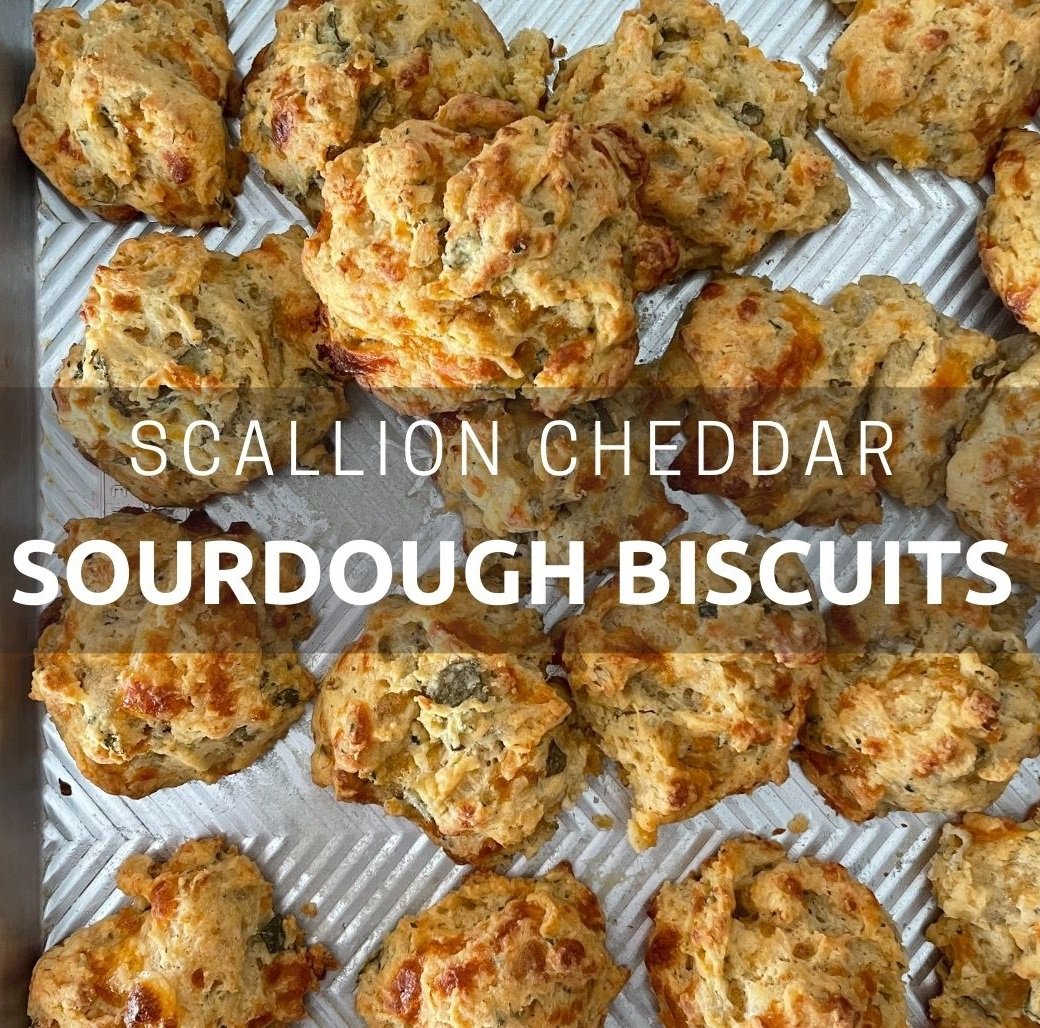 Now that you've gotten your sourdough fix, what should we even do with this extra starter? When I first started this sourdough adventure, I felt bad just tossing away the scrap starter- the daily discards add up. But I realized that you can do a lot more than just tossing the starter in the trash- I could transform it into scones, pancakes, biscuits… the options are endless.
One of my favorite, repurposed ways to use the starter is in biscuits. Using starter is a great way to save on ingredients, get a unique tang, AND feel good about the fate of your starter discard. Here, I've just added cheddar. If your scallions are still growing (!), definitely toss a few chopped scallions and a clove of minced garlic for extra kick.
Here's what you'll need for the recipe:
Measuring cups, dry and wet.
Hand mixer, or food processor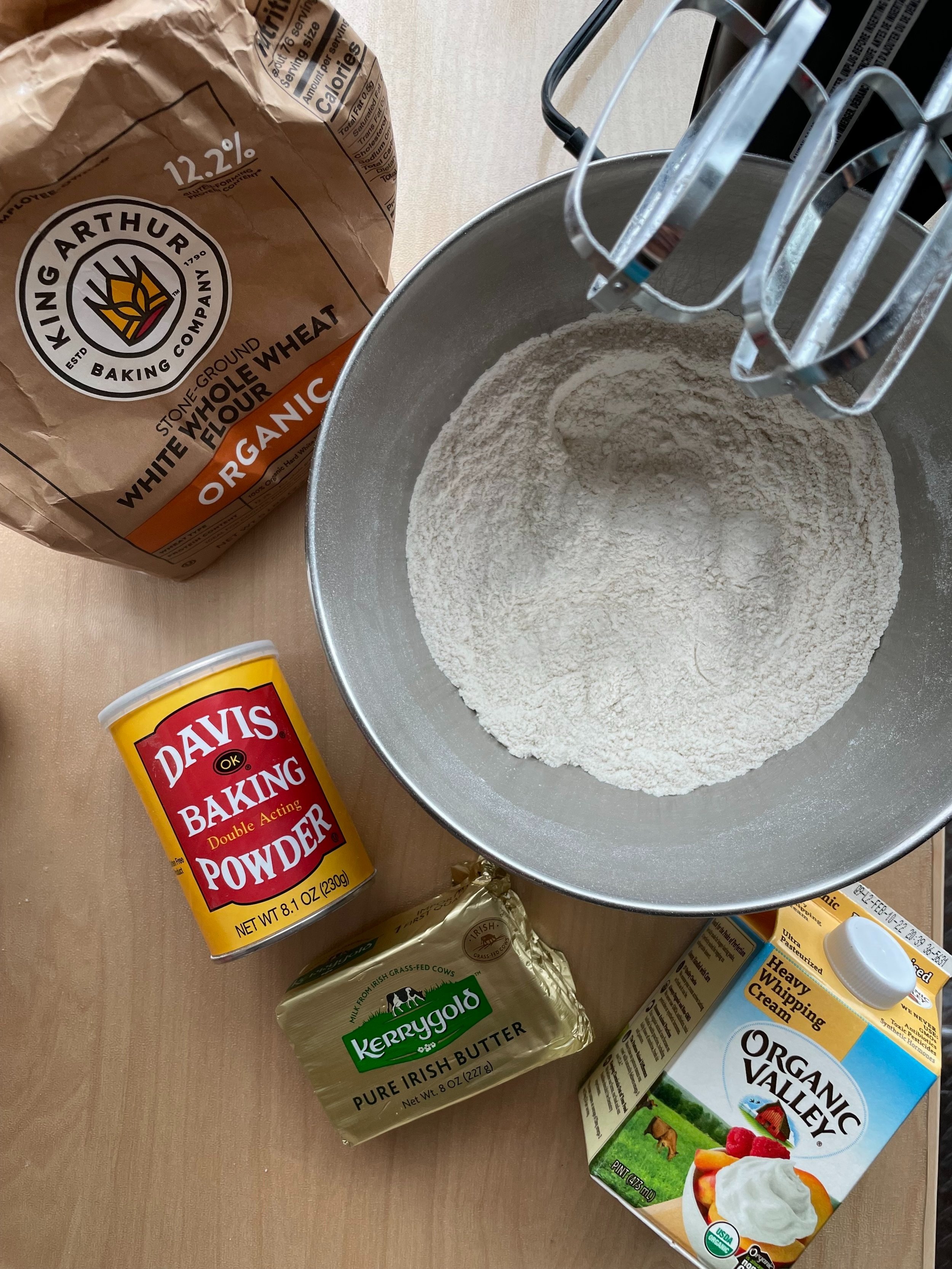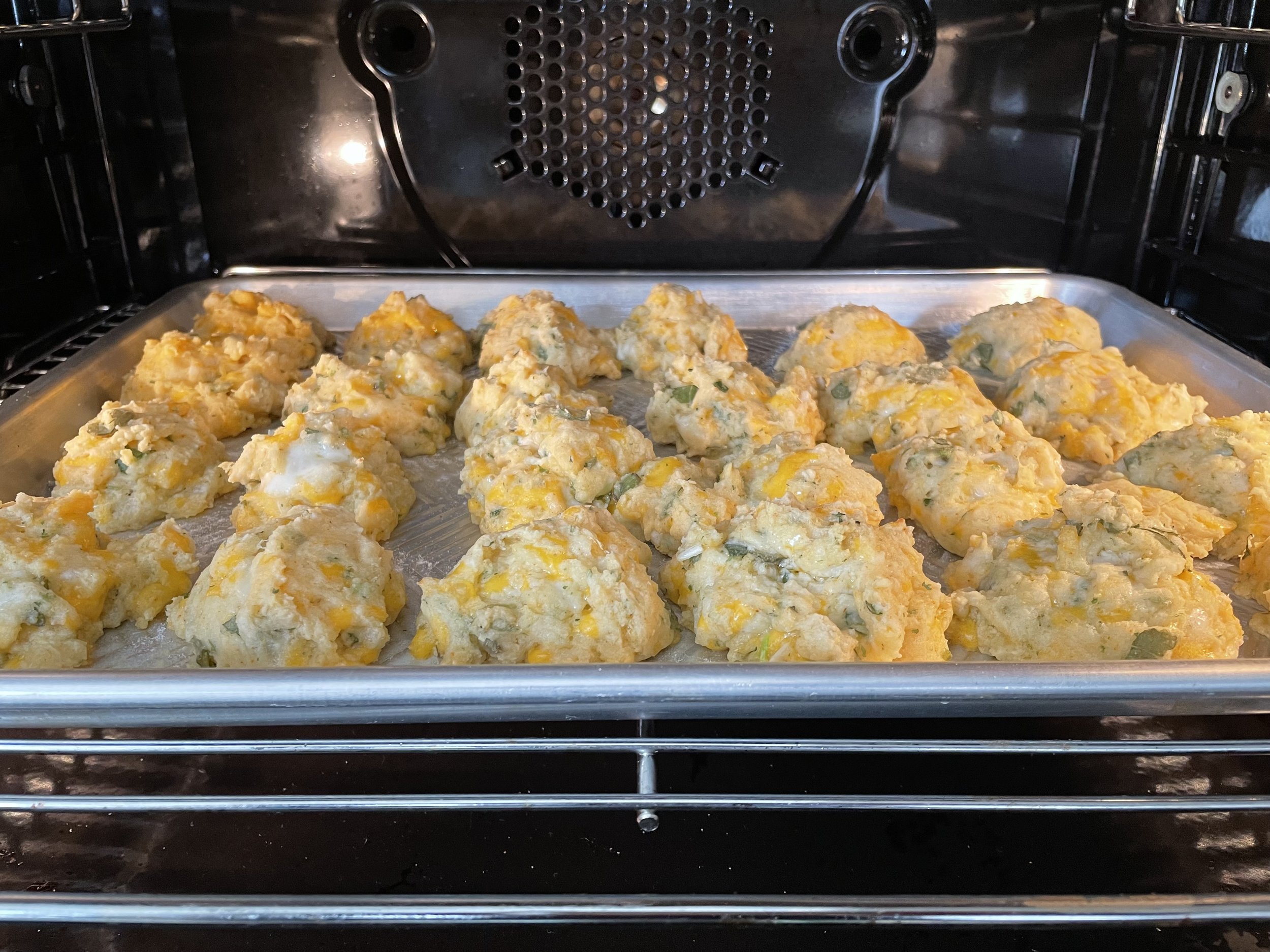 Ingredients
1 cup deflated sourdough starter (deflated means "post-mixing" – no air bubbles/pockets!)
2 cup all purpose flour
2 tsp baking powder
3/4 tsp baking soda
2 tsp sugar
1/2 tsp salt
8 tbsp/1 stick cold butter, cut into small pieces
1/2 cup heavy cream (or any milk substitute)
3/4 cup cheddar cheese, grated
1 bunch of scallions (5-7), chopped including both the white and green parts
Directions
Preheat your oven to 400F and prepare a baking sheet (grease or line with parchment).
Mix flour, baking powder, baking soda, sugar, and salt in a big bowl.
Add the cold butter and use a fork/pastry knife/mixer to work the butter into the dry ingredients. Many recipes call for "pea-sized butter specks" – check out my photos to see what I mean.
In a separate bowl, combine your starter and heavy cream. Add to dry ingredients. Your dough should now look shaggy.
Spoon in cheddar and scallions and combine until it just comes together.
Dump onto a floured surface and form it onto a big disc or square.
Cut into desired pieces. Also combine the "scraps" together to make a few additional biscuits!
OPTIONAL: Brush melted butter or a beaten egg on the surface. This'll give the final product a beautiful, brown finish.
Bake biscuits for 15-20 minutes, rotating the pan halfway.
Enjoy! Serve warm or freeze for future hunger pangs 🙂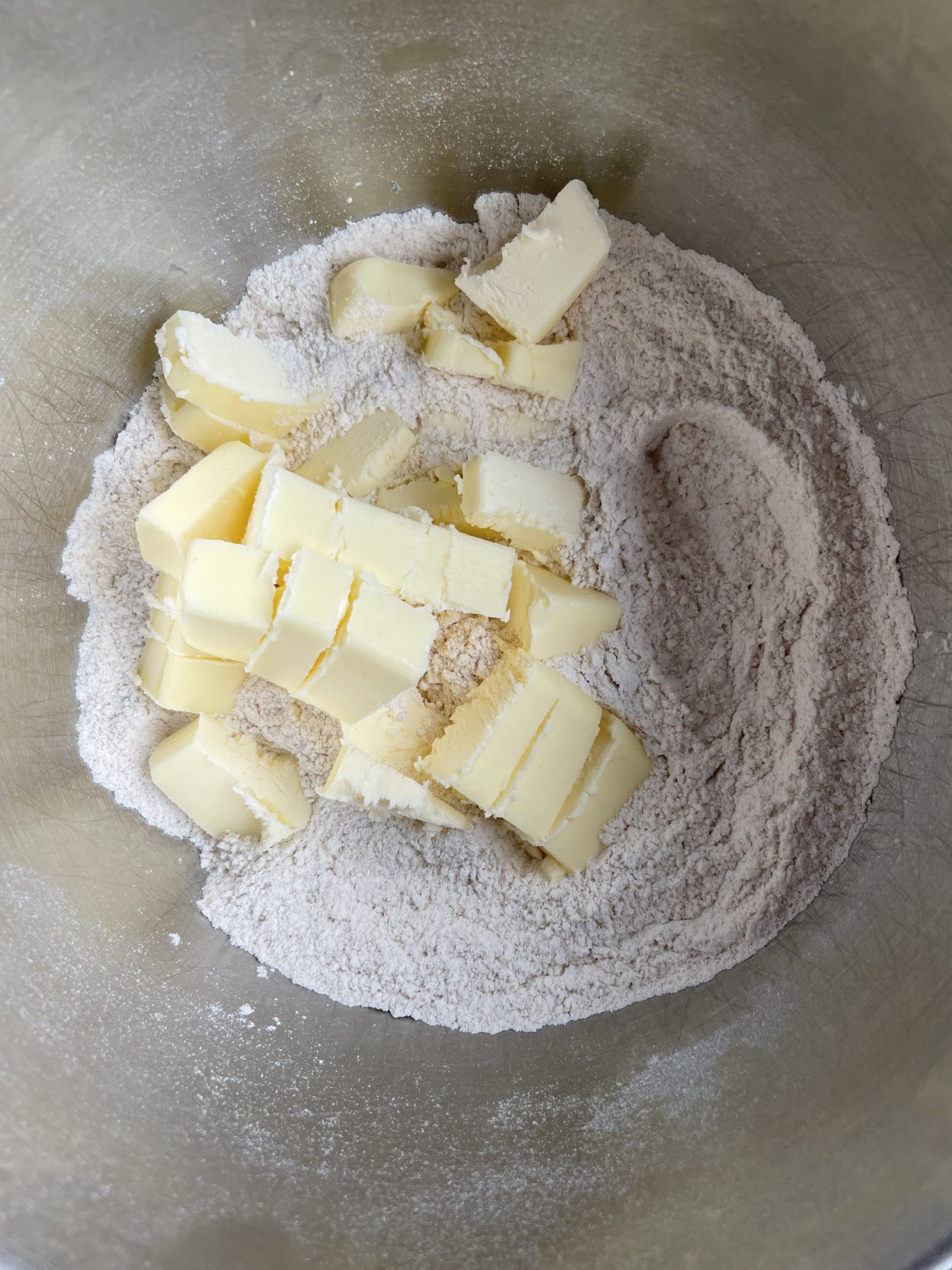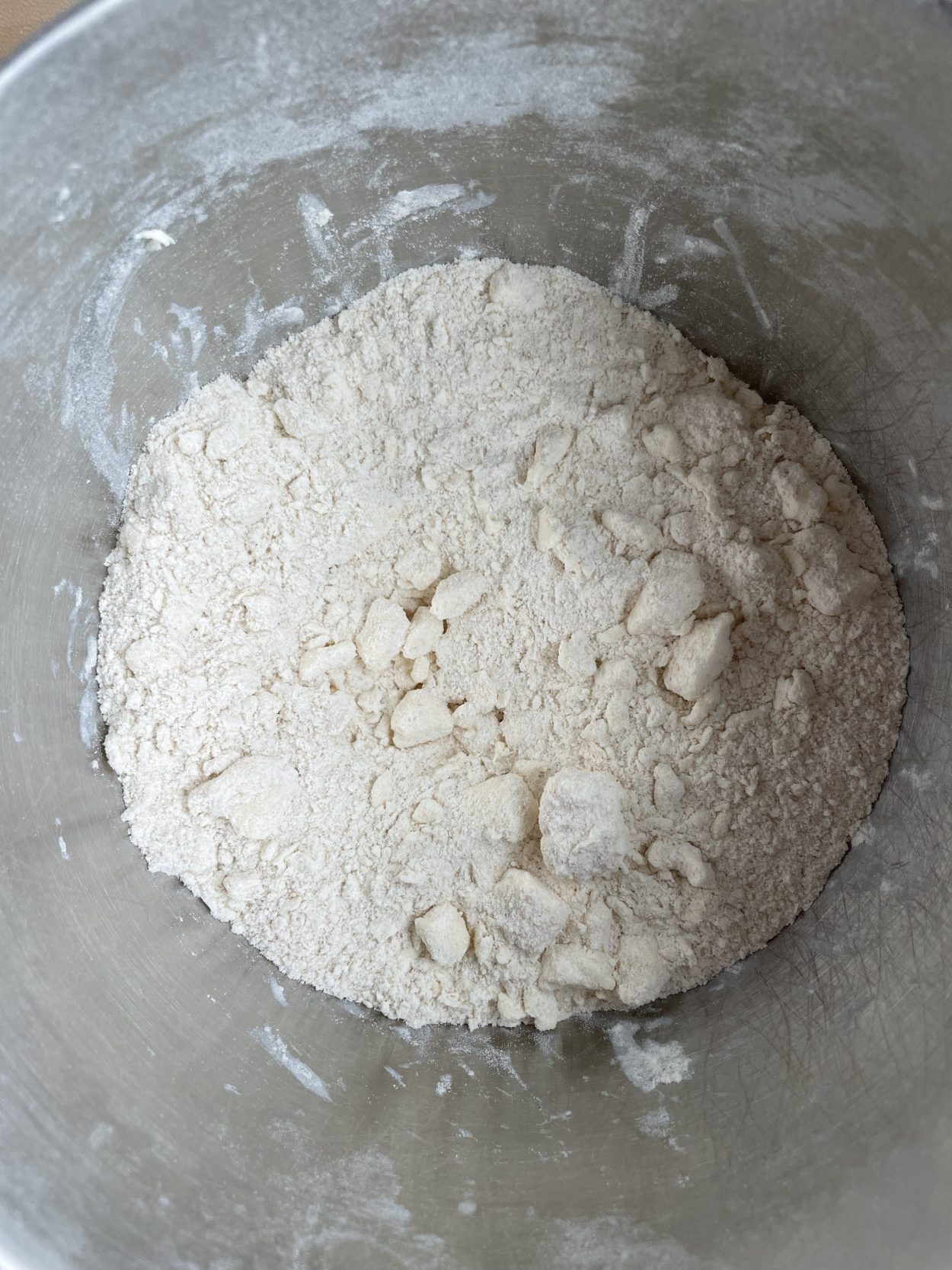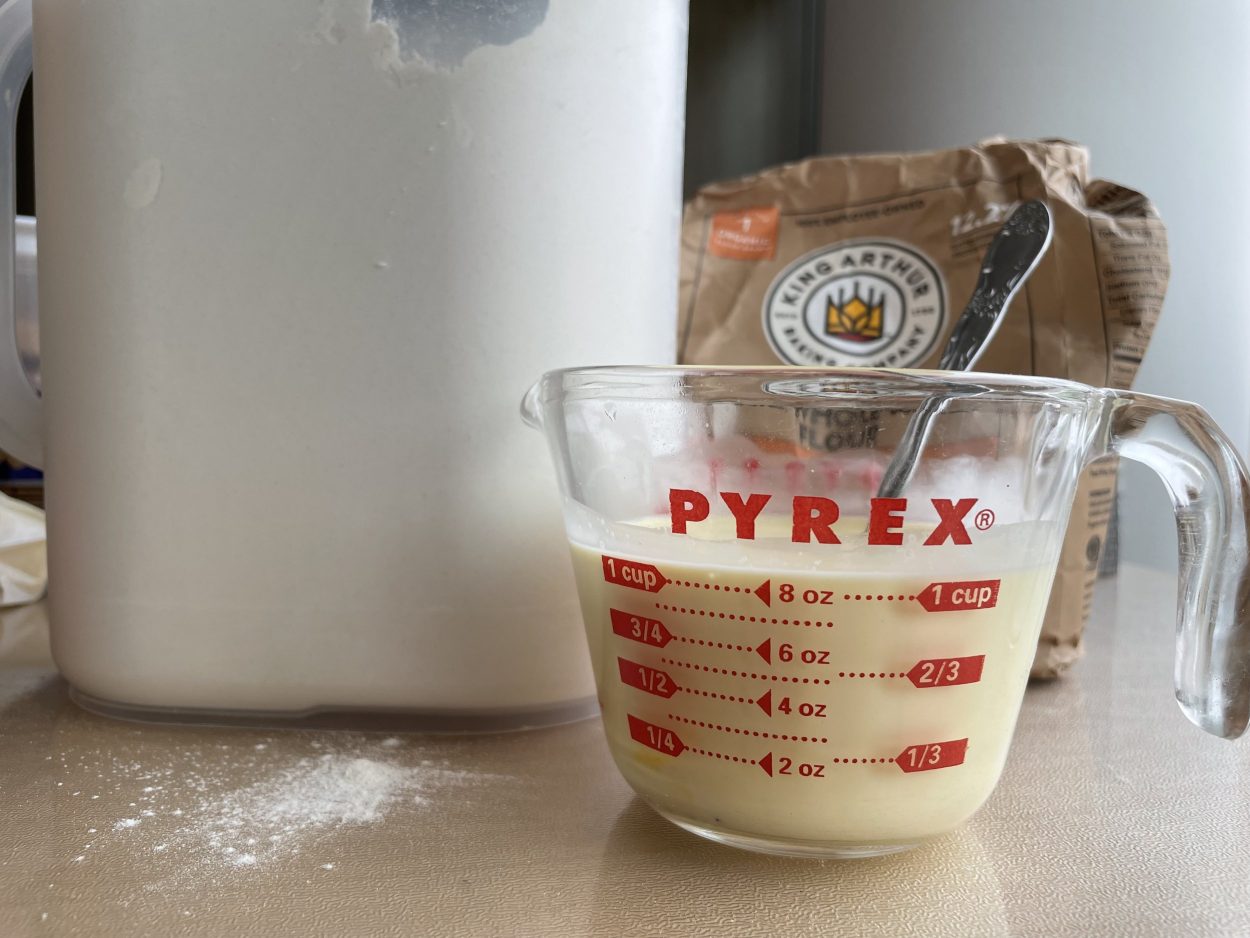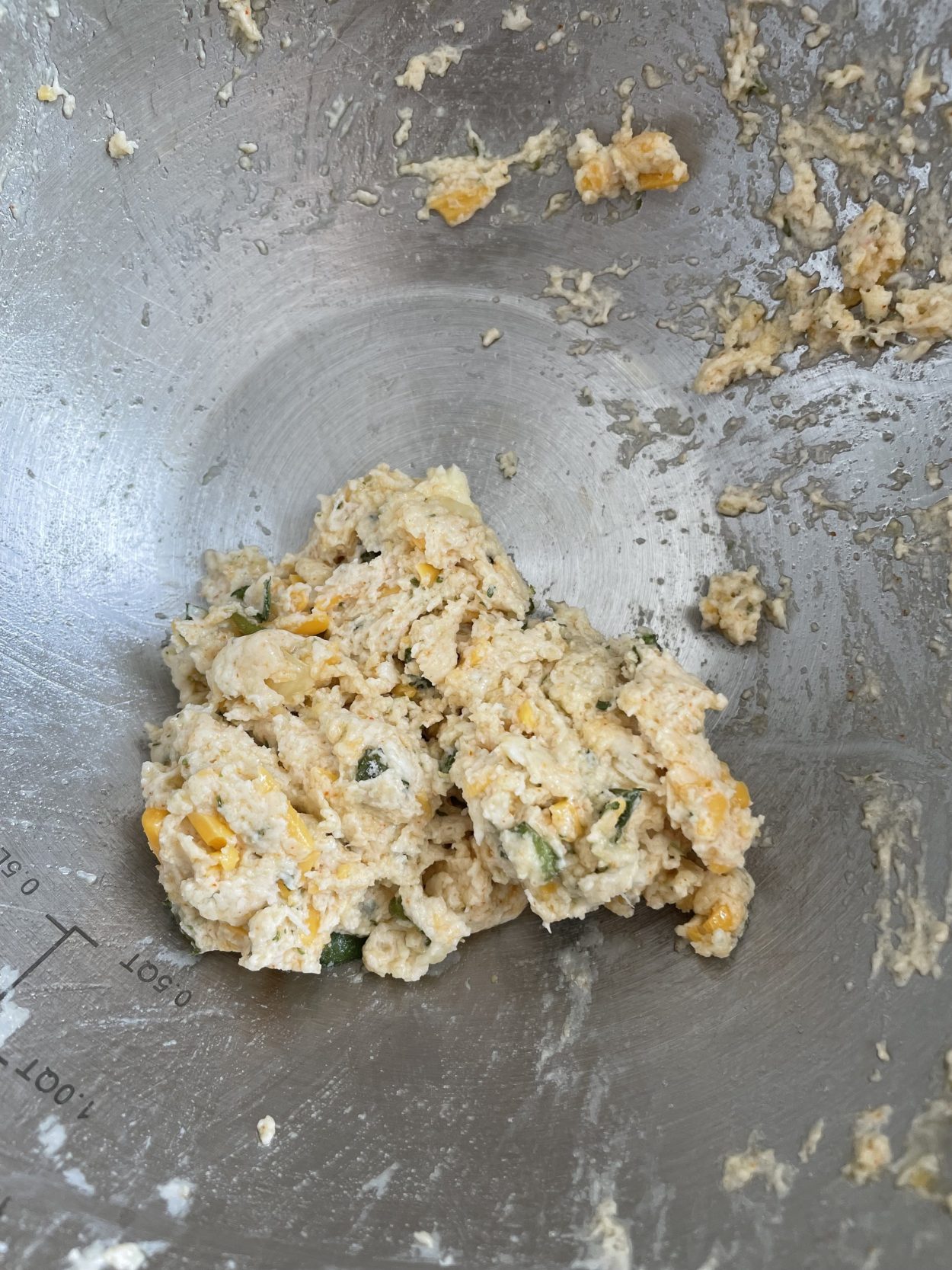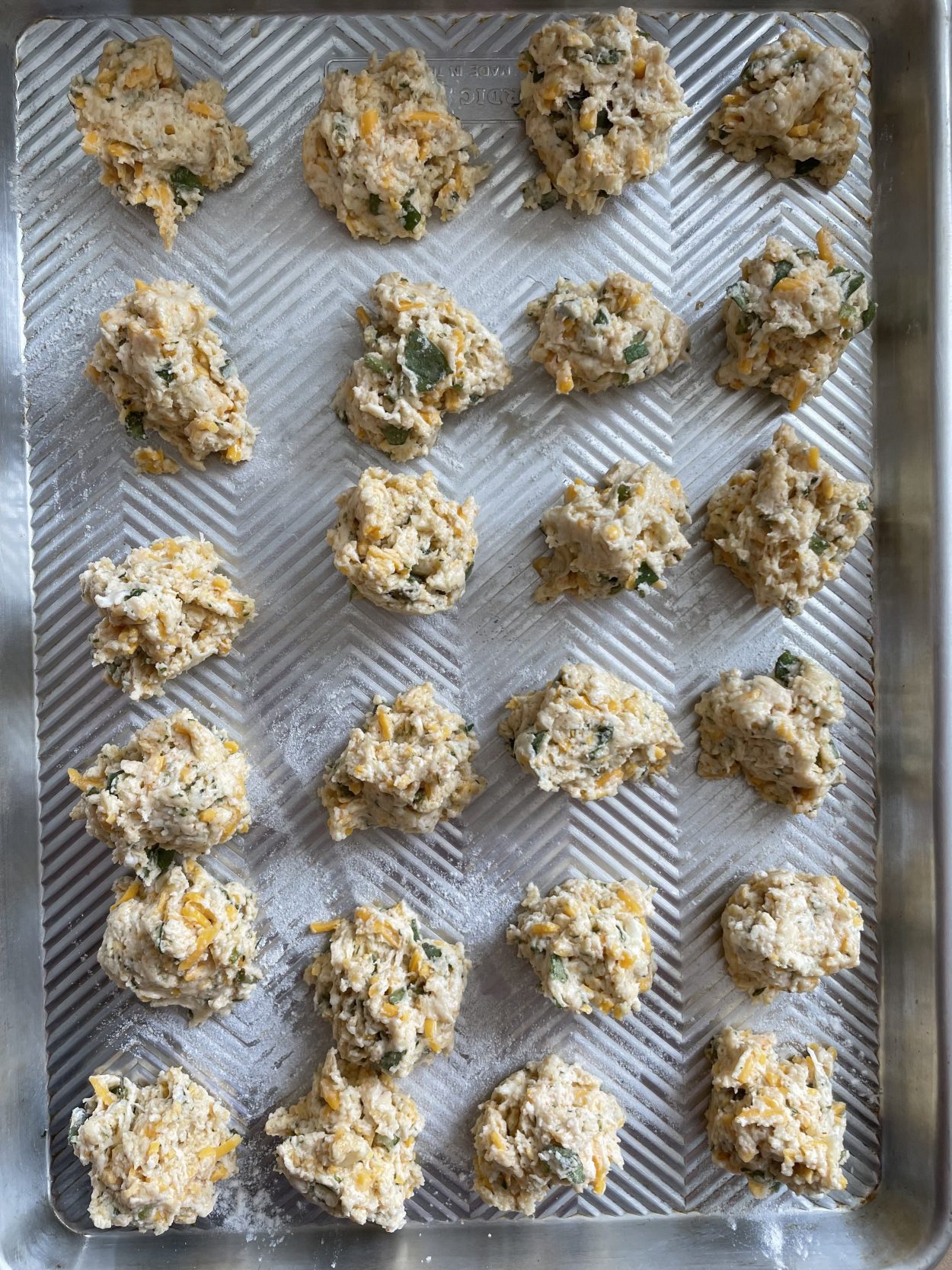 Chocolate Almond Granola Bites
Next Post