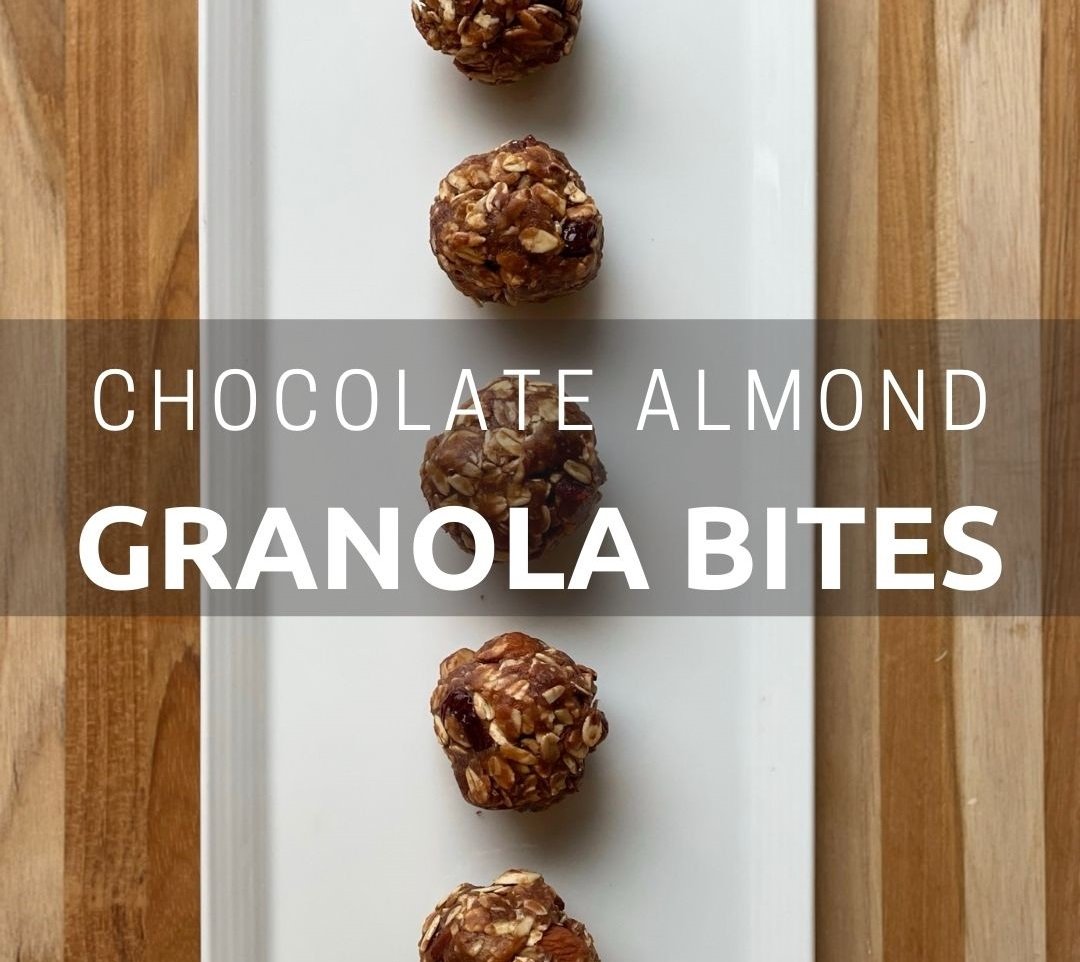 Let's talk snacks. Something about the word is just so wholesome to me- it conjures up fun, happy times, probably because it reminds me of being a little kid and having daily snack breaks in kindergarten and at day camp. But not all snacks are created equal, which is why I've whipped up this simple, snack that satisfies my sweet tooth while giving me the protein I need to stay fueled for the rest of my day. They are a riff on my No-Bake Protein Balls, but the star of this recipe comes from the amazing chocolate almond butter I found at the grocery store. If you can't find it, no worries—any nut butter will do.
This recipe is great to make with kids—everything gets mixed together with your hands so it's fun and a little messy, too!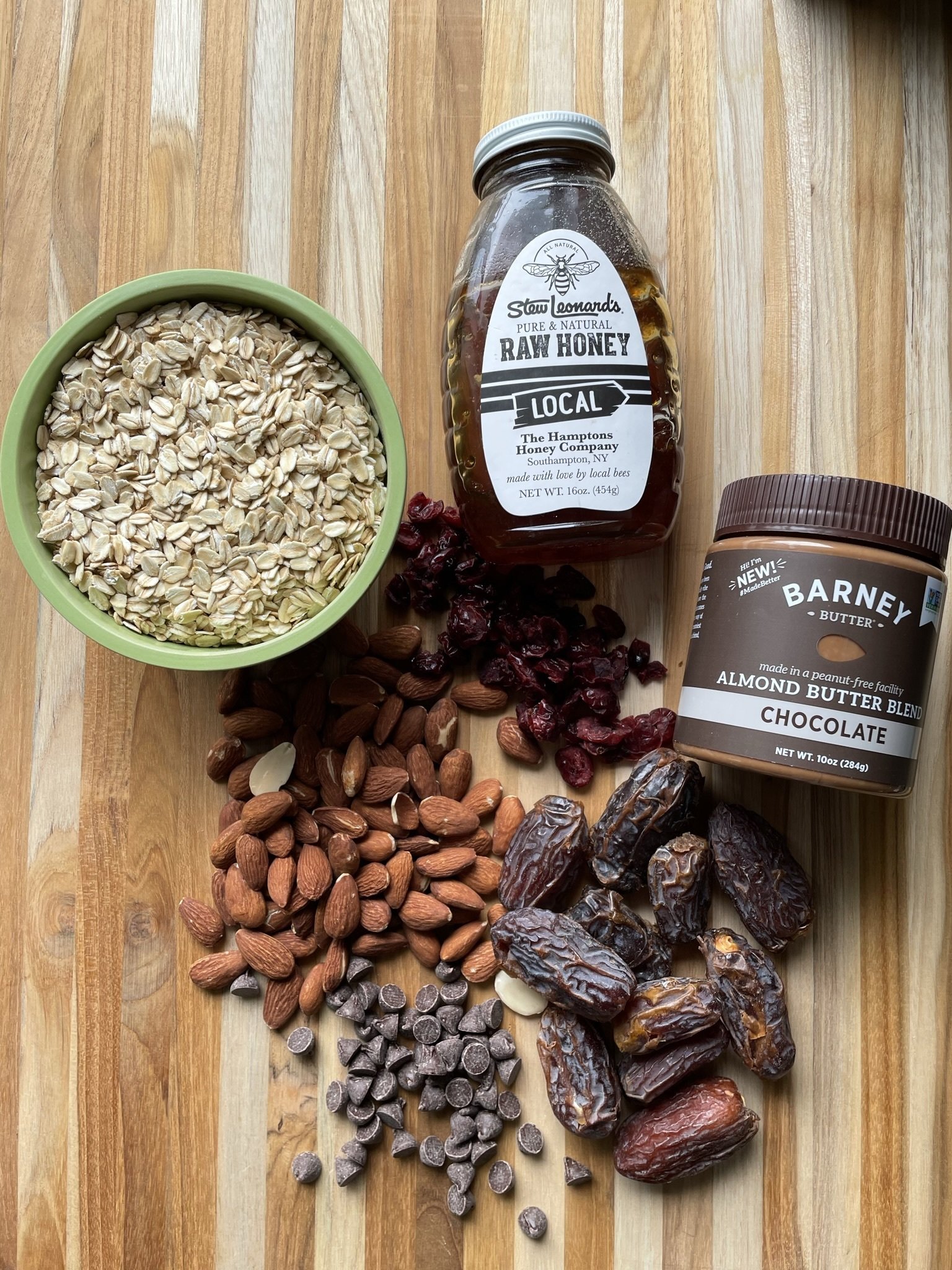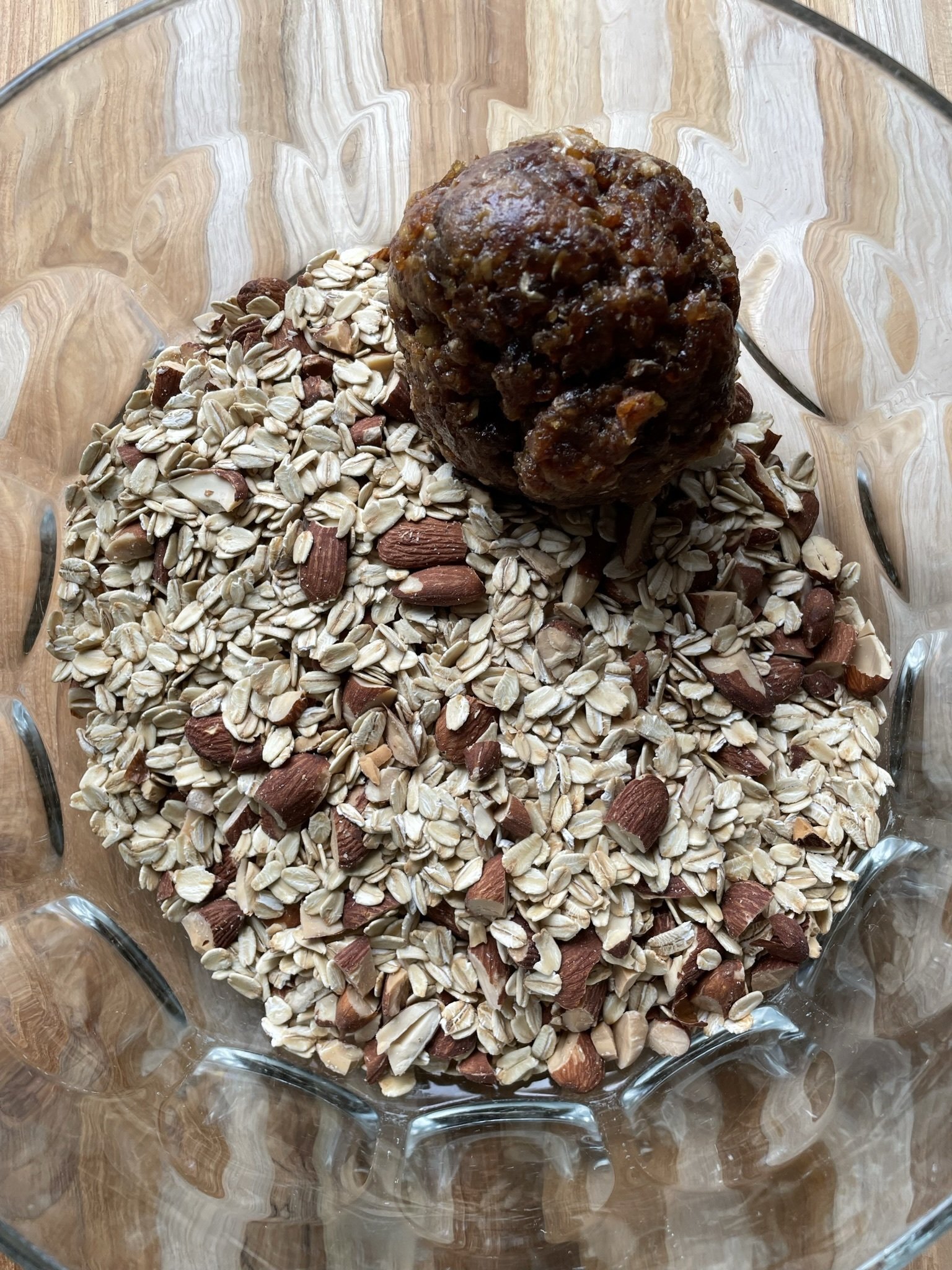 Ingredients
1 ½ cup rolled oats
1 cup roasted unsalted almonds, coarsely chopped
1 ½ cup pitted dates (I used the Medjool variety), roughly chopped
2 tbsp honey or maple syrup
1/4 cup chocolate almond butter (almond butter or peanut butter works, too)
Chocolate chip morsels, optional
Dried cranberries, optional
Directions
Place oats and chopped almonds on a baking sheet lined with parchment paper and toast in a 350° oven for 8-10 minutes. Stir with a wooden spoon halfway through for even toasting.
While oats and almonds are in the oven, place dates in a food processor and pulse until the broken-up bits combine into a sticky ball.
Place toasted oats and almonds in a mixing bowl with the dates and set aside.
Combine honey and chocolate almond butter in a small saucepan and stir over low heat until it melts into a thinner consistency.
Pour honey and chocolate almond butter over oats and almonds. Let cool a minute or two until you can comfortably mix everything together with clean hands, breaking up the dates to distribute evenly.
Add dried cranberries and chocolate chips if desired.
Roll into small, bite-size balls. Refrigerate for 10 minutes to let set.
Enjoy at room temperature, stored in an airtight container for a few days. Or keep in the fridge or freezer so they'll keep even longer.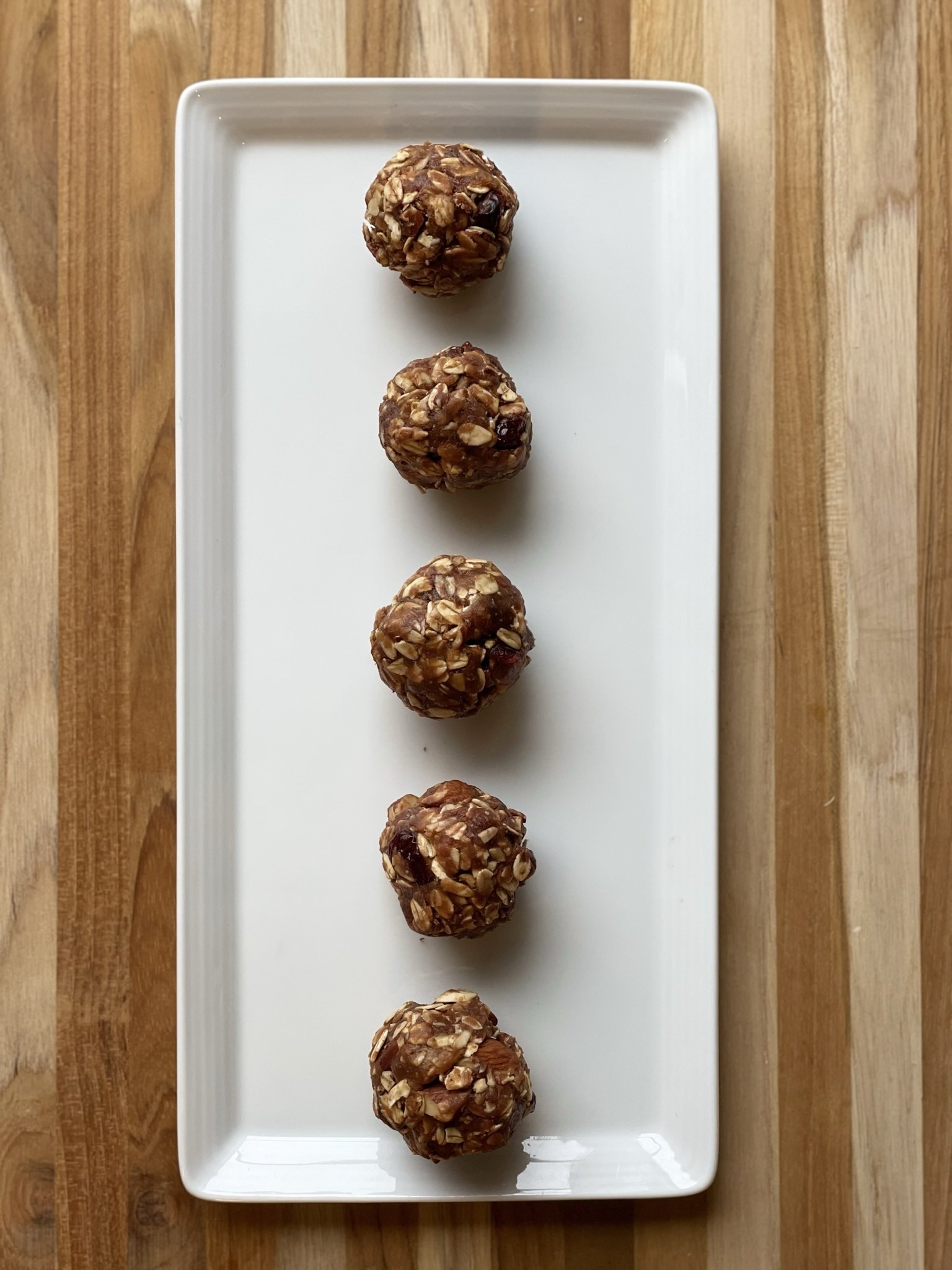 Grilled Fish Tacos with Mango Salsa
Next Post