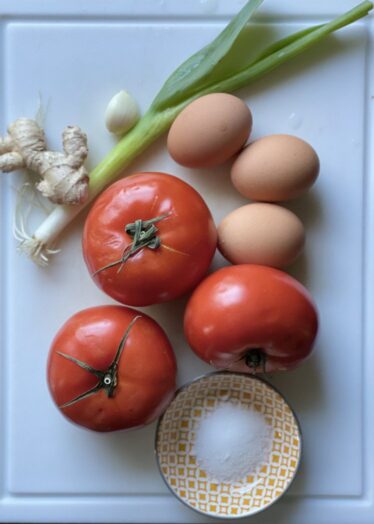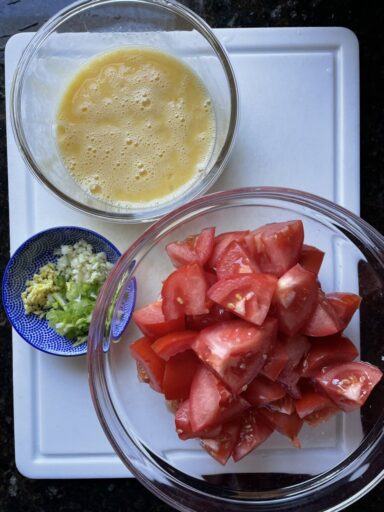 Ingredients
2 tbsp sesame oil or extra-virgin olive oil, divided

3 large eggs, beaten

1 tsp minced garlic

1 tsp minced ginger

1-2 tbsp chopped scallions (+ more for garnish!)

3 ripe beefsteak tomatoes cut into 2" chunks

2 tbsp Chinese cooking wine or dry sherry

1 tbsp sugar

1 tsp salt

1 tsp white pepper
Directions
Heat 1 tbsp sesame oil in a pan over medium-low heat.

Scramble eggs until just set. It's OK if they're on the runny side. Remove from pan and heat and set aside.

Heat remaining 1 tbsp sesame oil on medium heat.

Sautee ginger, garlic, and scallions until fragrant (1 min)

Mix in tomato chunks and Chinese cooking wine.

Simer until tomatoes start ot break down and soften, about 3-5 min.

Season with salt, white pepper, and sugar.

Garnish with more scallions and serve with rice.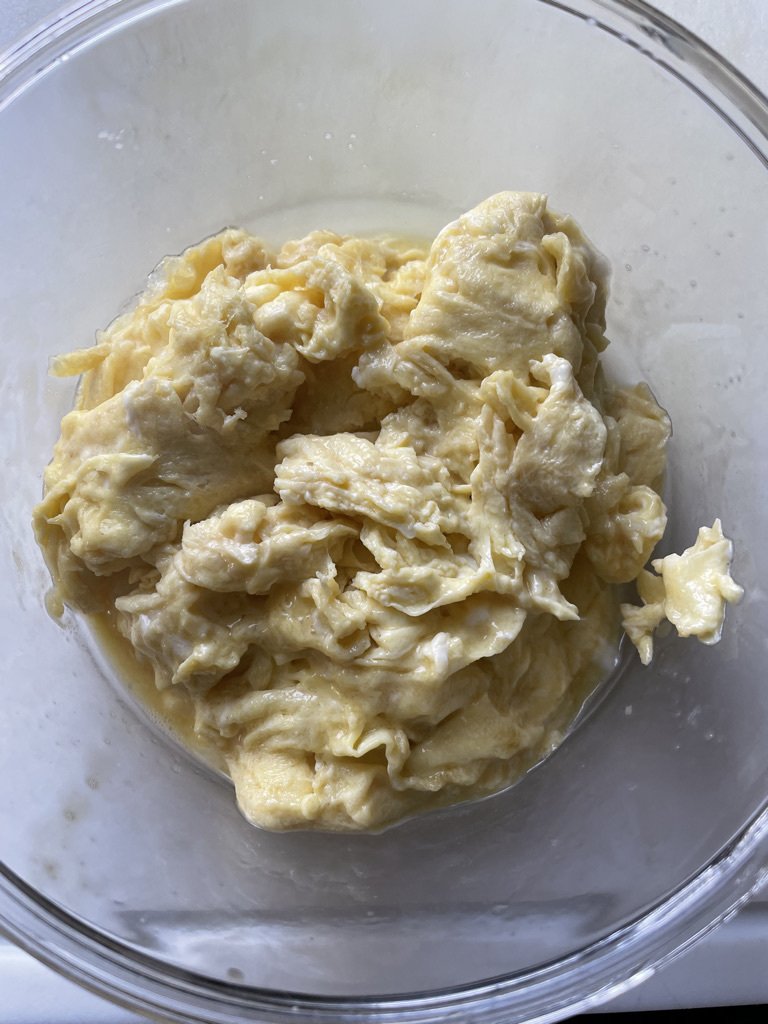 Butternut Squash and Carrot Soup
Next Post