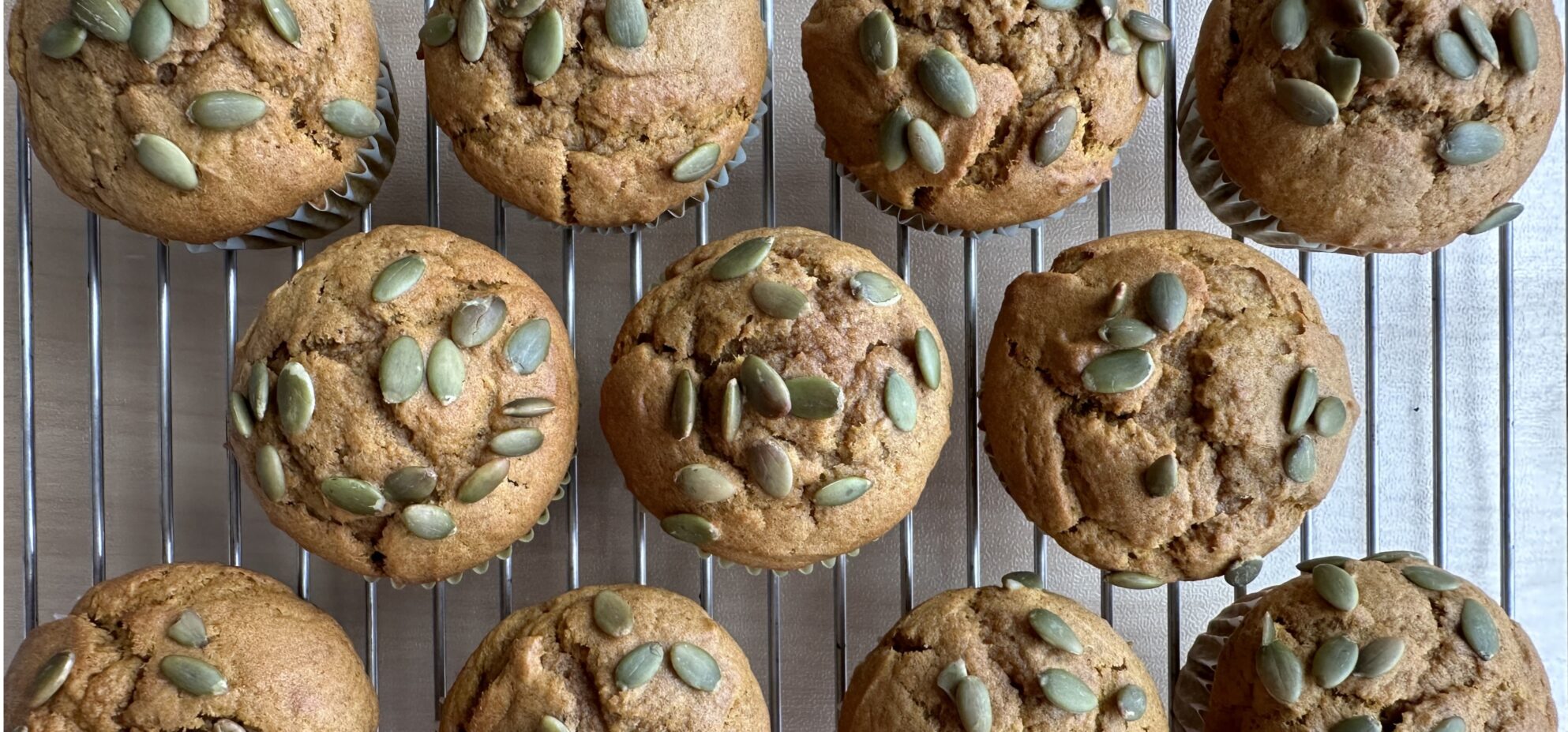 Everywhere I turn now, I see "PUMPKIN" in huge bold letters. And I'm not mad about it! There's something comforting about seeing pumpkin everywhere, almost as if there's a collective understanding that it's fall and we're all experiencing it together.
Earlier this month, I stepped into a cafe after a long day of teaching and meetings to grab a pick-me-up before my commute home. At the register, a protein pumpkin muffin caught my eye. It was studded with pumpkin seeds, and behind the pastry case, it was the star of the show. I didn't hesitate: I ordered it, and it was actually the last one of the day! I left the cafe giddily with this treat. And wow was it delicious. So much so that I've spent the past two weekends trying to perfect this recipe for you all (you guys know I'm not the best baker).
The key to this recipe is not overmixing, because overdoing it can activate the flour's gluten and make the batter tough. I add walnuts to the batter for extra nuttiness. And just like the cafe's muffins, I topped each with toasted pepitas. Delicious!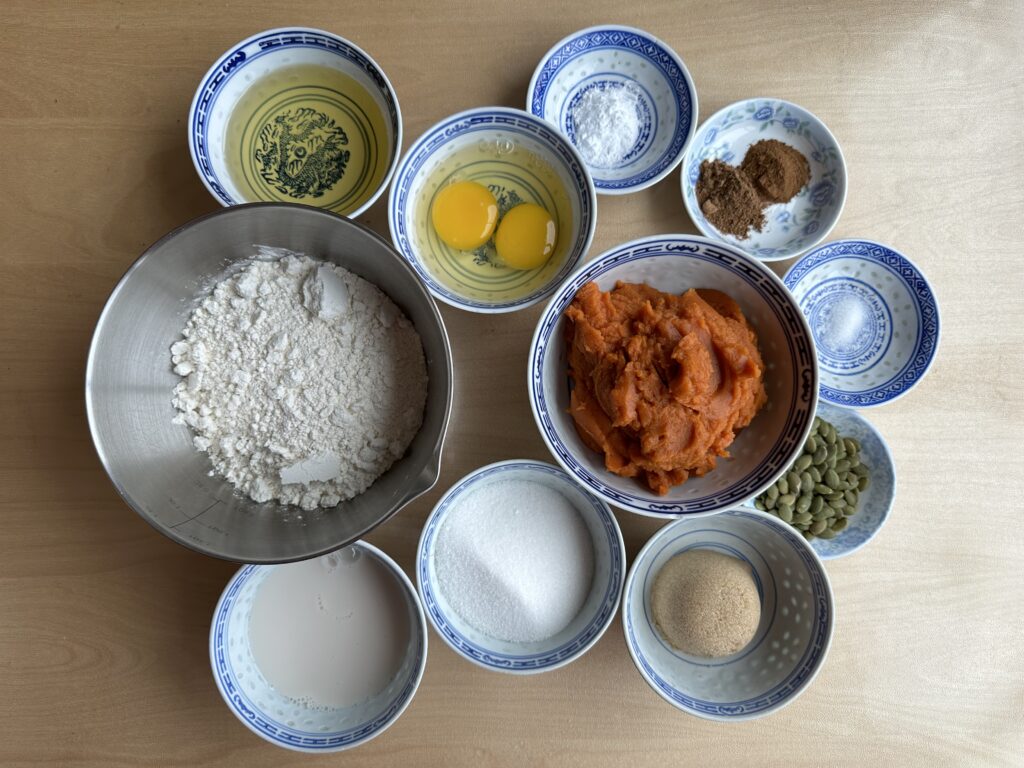 Ingredients
2 cups flour
1/4 cup protein powder of choice
1 tsp baking soda
1 tsp salt
1 tsp cinnamon
1 tsp nutmeg
1/2 cup granulated sugar
1/3 cup brown sugar
1/2 cup oil
One 15 oz pumpkin puree
2 large eggs
1/4 cup milk
1 tsp vanilla
Pumpkin seeds, toasted
Walnuts, toasted and chopped (optional)
Directions
Preheat oven to 350F.
Prepare muffin pan with nonstick spray, flour, cupcake liners, however you want to do it.
In a large bowl, combine dry ingredients until combined.
In a separate large bowl, combine oil, pumpkin, eggs, vanilla, and milk together.
Add wet into dry ingredients and fold everything together gently. Top with pumpkin seeds.
Fill muffin tin and bake for 20 minutes until toothpick comes out clean.
Cool and enjoy. These can stay at room temperature for 4-5 days.