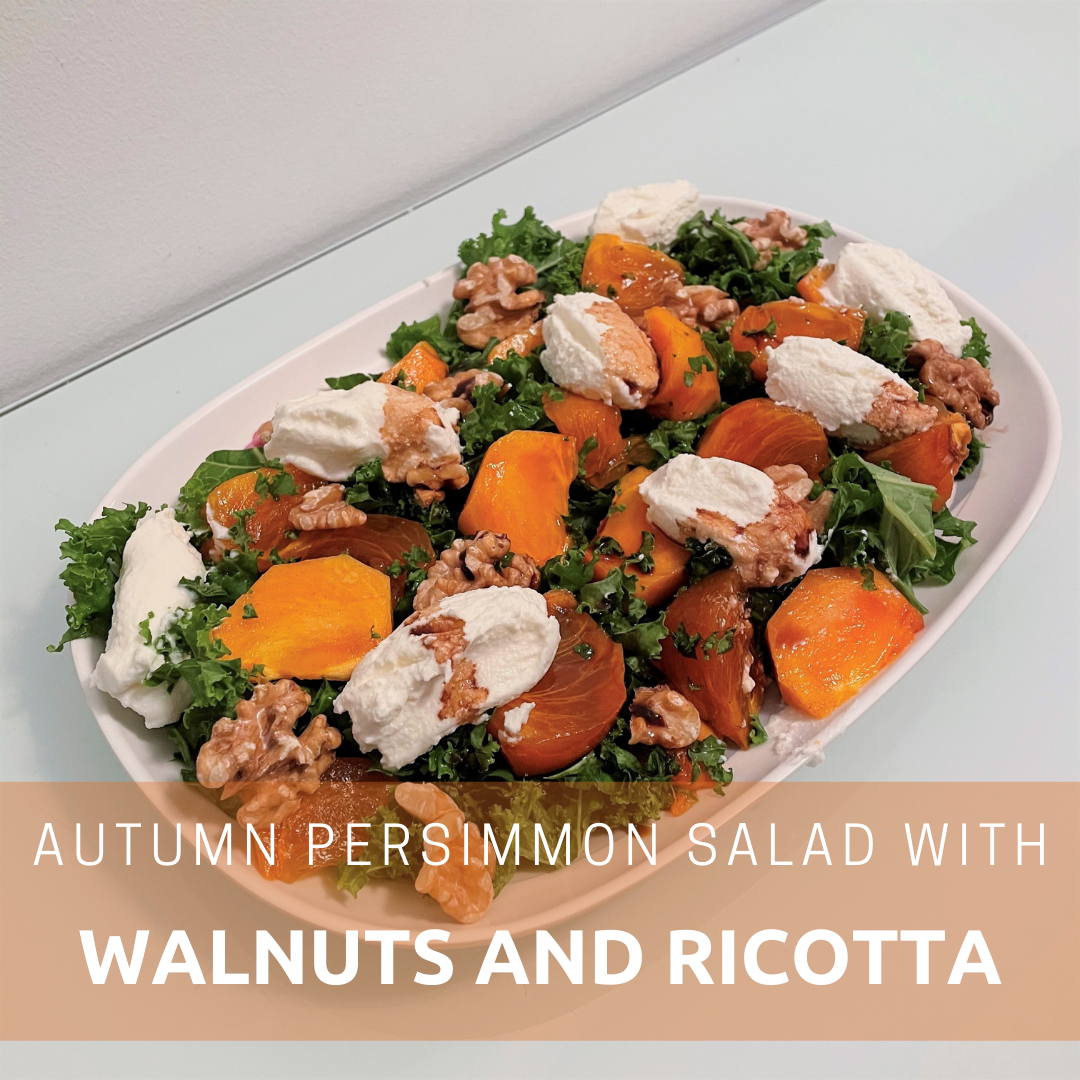 It's Persimmon season! If you live in California, you probably know that, but if you're like me and on the east coast its a little harder to find these delicious gems. So whenever November rolls around, I know to be on the lookout for these seasonal treats.
In the spirit of Thanksgiving, I adapted this recipe from my sister-in-law and increased the serving size so everyone can enjoy the persimmon love. It's important to choose firm persimmons that give slightly- that'll get you a crisp bite with a soft jammy interior. And if you're buying persimmons for the first time, I'd err on the cautious side and get a handful of firm fruits (think avocado logic: better to grab a few unripe ones and let them sit in the sun for a bit).
The remaining ingredients are important too: toasted walnuts for nuttiness, a sweet-and-savory balsamic vinegar, creamy ricotta cheese. Just like a Thanksgiving dinner, each of these components brings something special to the salad. In years past, I've served this as-is or over a bed of kale or arugula. I even added farro once! Recipe below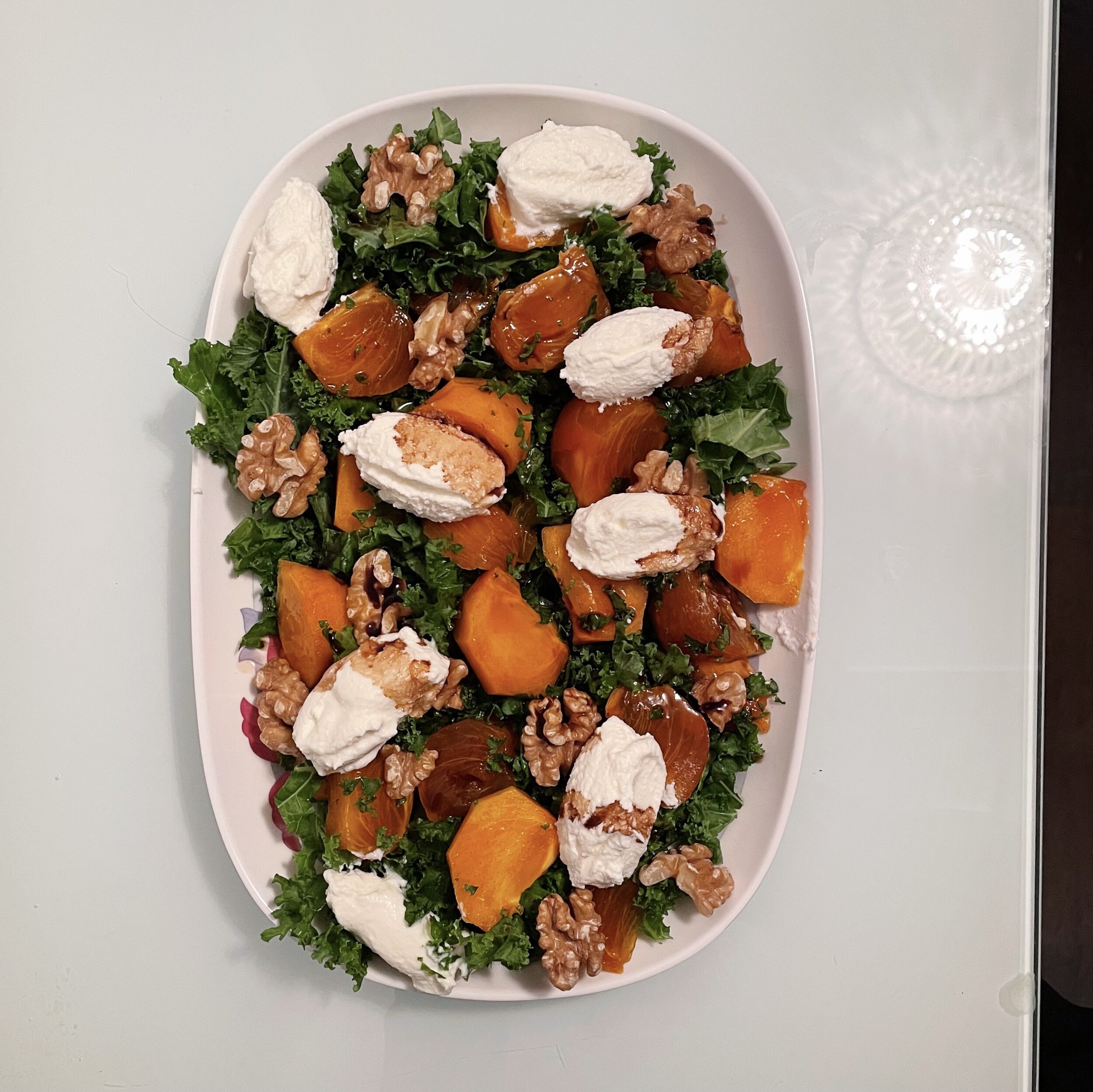 Ingredients
8-10 medium persimmons
1 cup walnuts, chopped or whole
1/3 cup balsamic vinegar. I like an aged, thick vinegar but feel free to use any
Olive oil
4-6 oz ricotta cheese (original recipe called for mozzarella which is a great option too!)
Greens (kale, arugula, frisee) as needed
Farro or other grains (optional)
Salt+pepper as needed
Directions
Peel persimmons and cut into bite-sized chunks
Toast walnuts over medium heat until fragrant, about 5 minutes
In a big bowl, toss persimmons and walnuts together with the balsamic vinegar and olive oil. Add greens at this time if using
Scoop little rounds of ricotta and add salt+pepper as needed
Voila, there you have it. So beautiful!
Make it a super salad bowl by adding whole grains too!