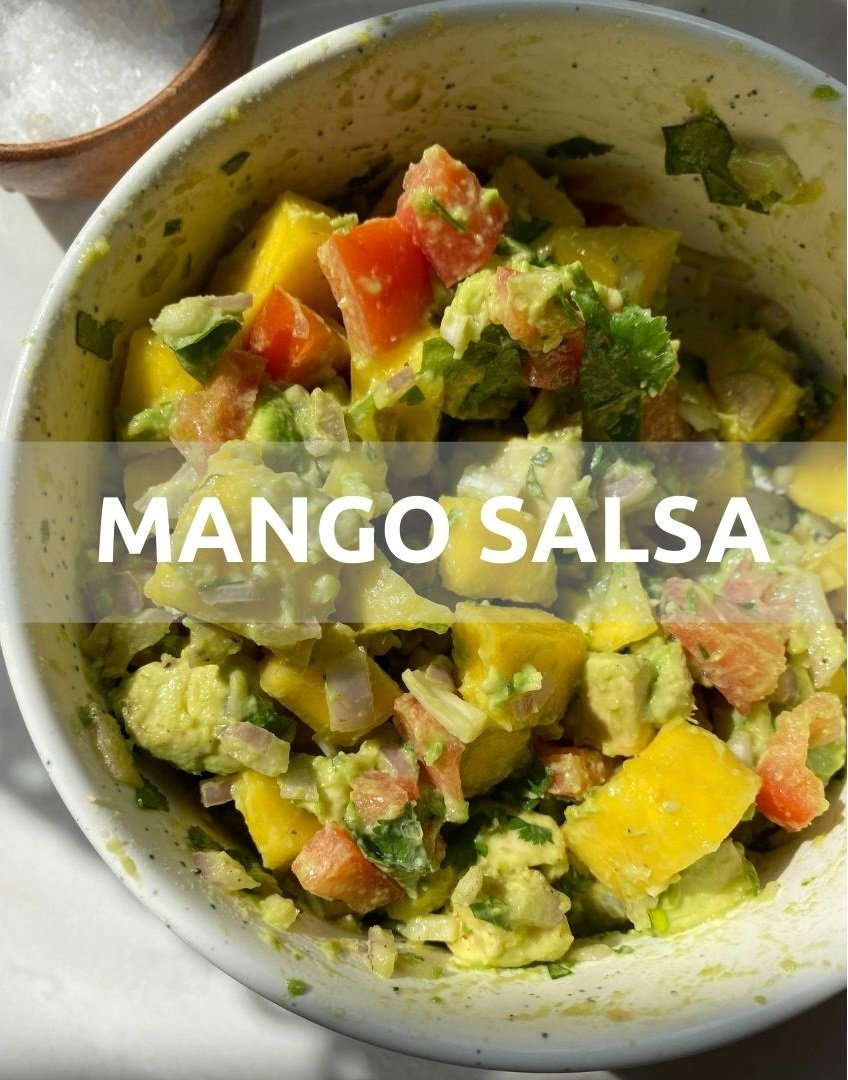 Spring is around the corner! Which means my recipes and pantry are slowly adapting to the beautiful fresh produce that's around me. Something I've been obsessed with is mango salsa: this is a quick, but delicious, mix of fresh tomatoes, creamy avocados, and sweet mango. I add shallots for a bit of bite (red onions work too!) and citrus to brighten it. This salsa goes great with fish or chips. I also sometimes just have this as is!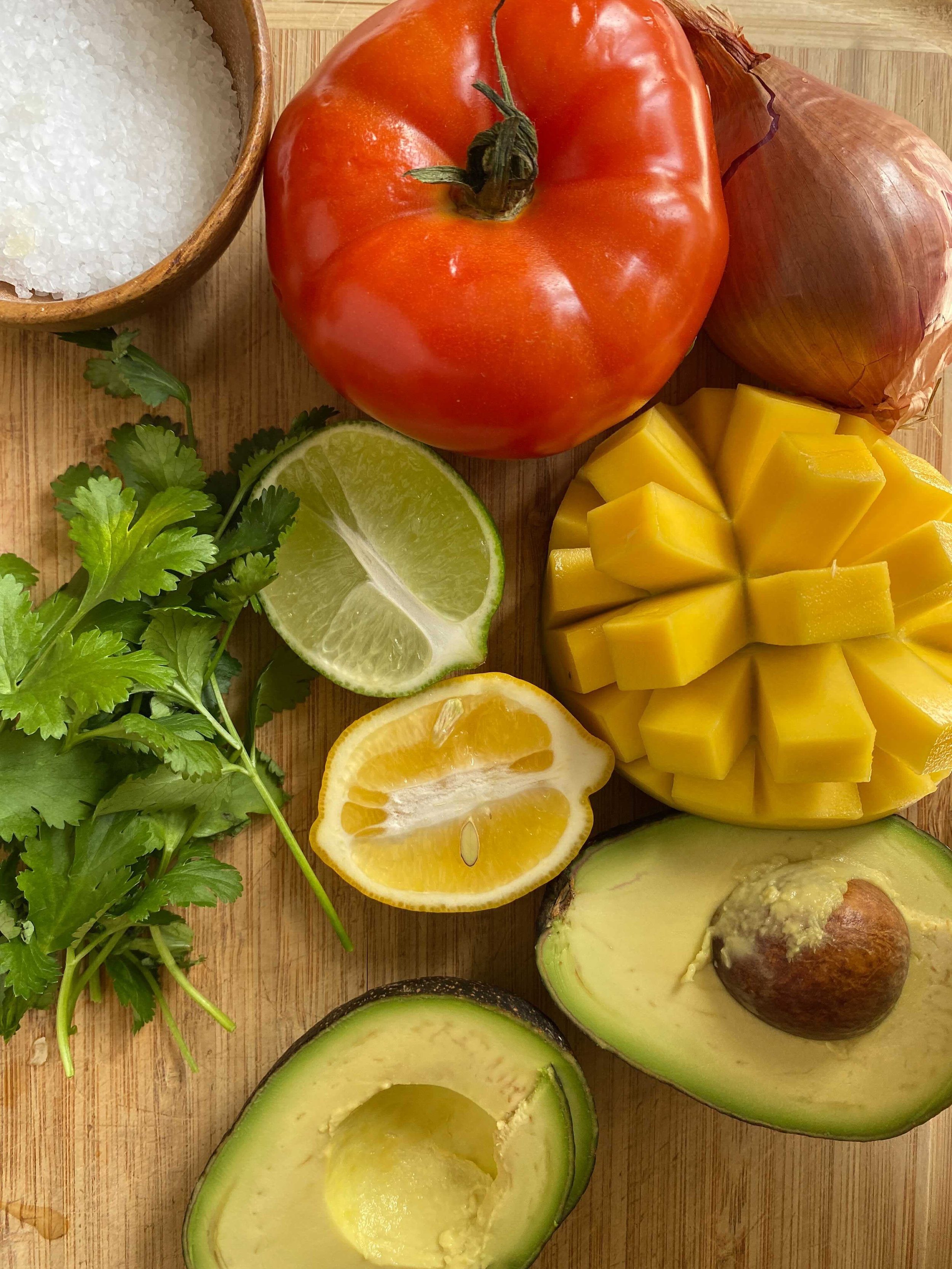 Ingredients
1 ripe mango
1 tomato, seeds removed,
1 avocado
1 shallot
Zest of lime
Juice of 1 lemon
Cilantro
Directions
Cube the mango as you see fit- check out how I did mine in the photo!
Cube the tomato into similar sizes to your mango chunks.
Pit and cut the avocado into larger chunks.
Mince the shallot.
Gently mix the mango, tomato, avocado, and shallots together. Add lime zest and lemon juice. You still want to see each ingredient but want everything combined.
Garnish with cilantro and serve!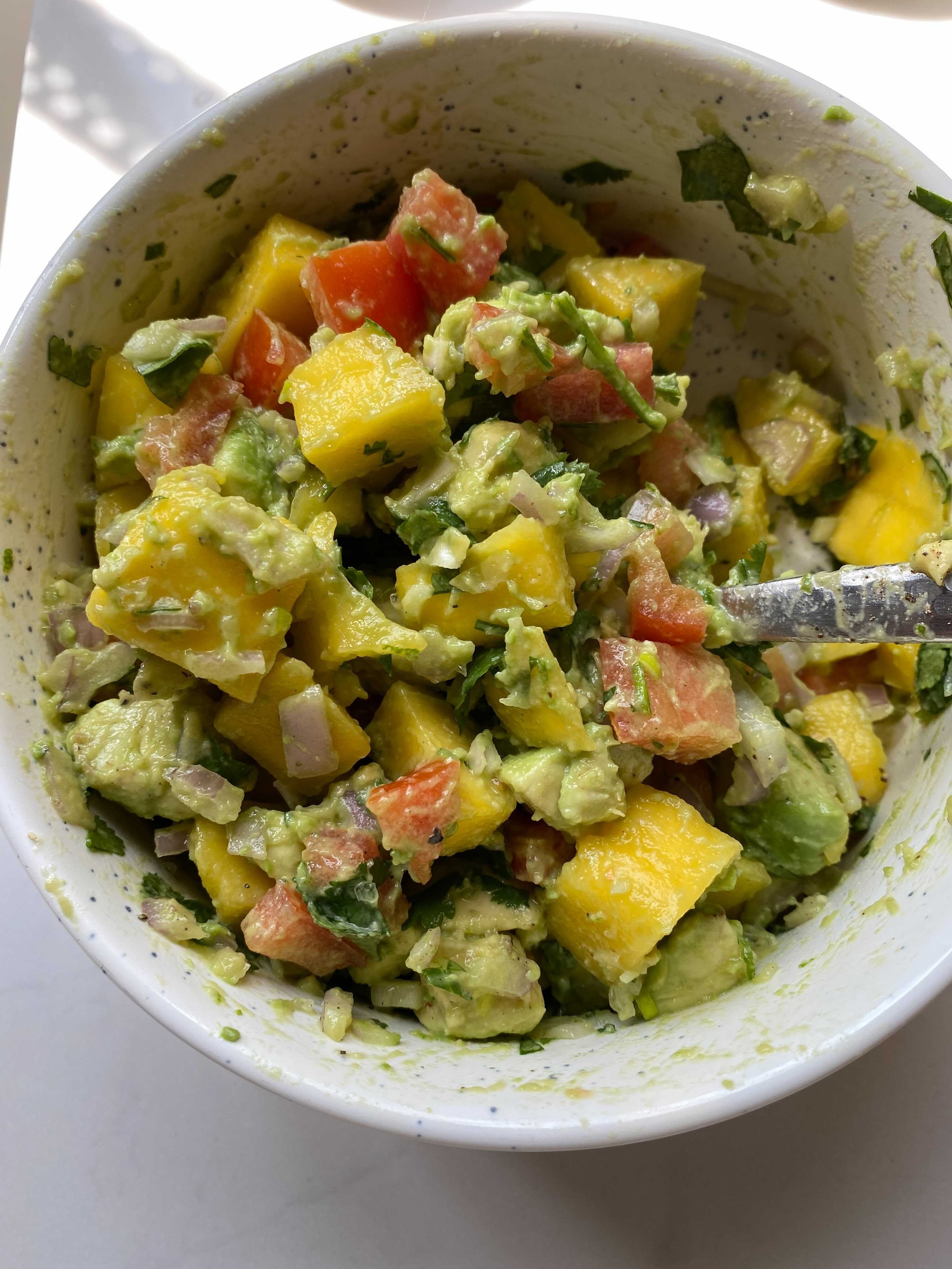 Caramelized Banana Recipe
Next Post