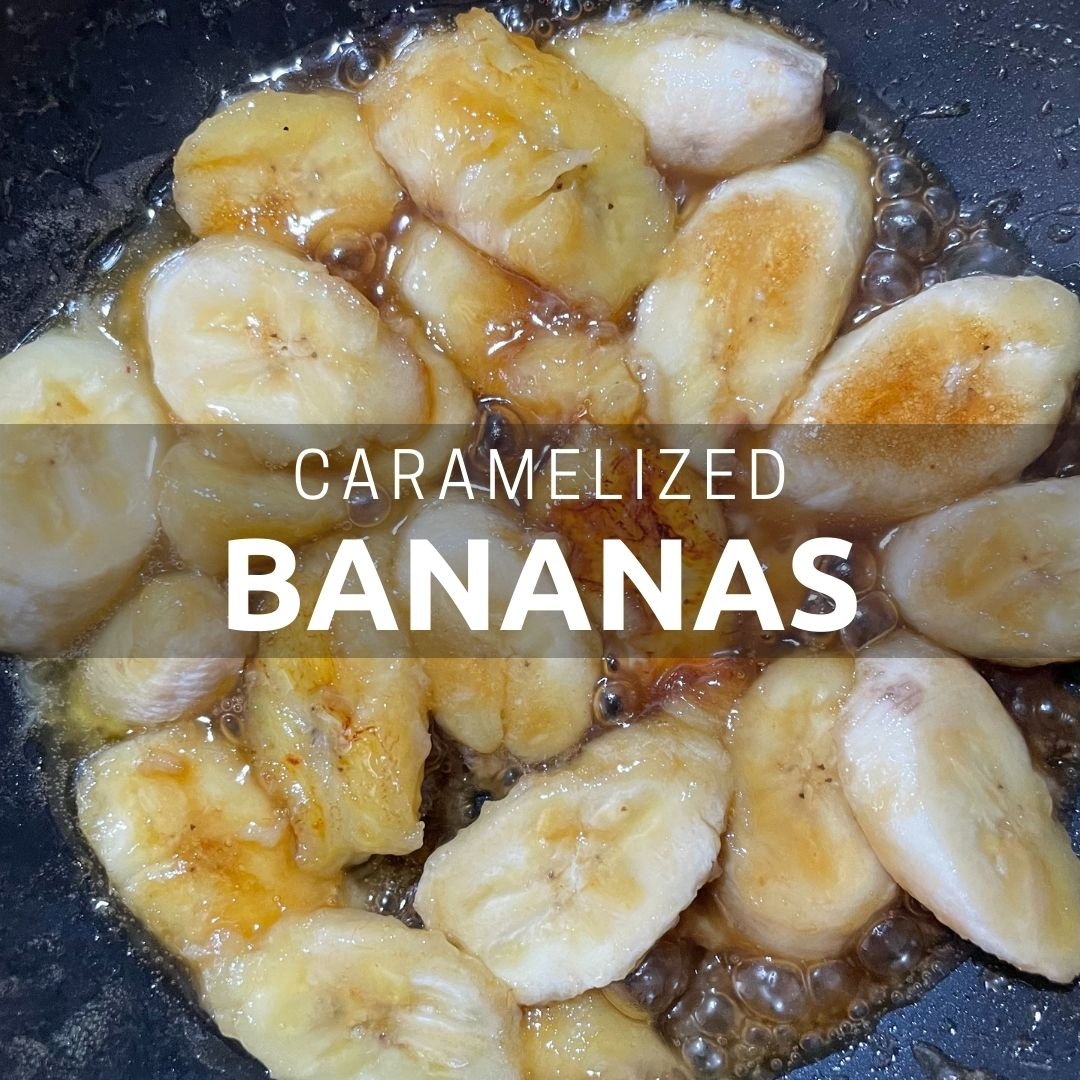 Bananas are great as-is- a perfect snack between workouts! But I also love transforming everyday ingredients into special things. Here, I've made banana brûlée for anything ranging from pancakes to waffles to yogurt. The key is to find the perfect banana because it is the star of the show: it shouldn't be too ripe, and it also shouldn't be too green.
Ingredients
2 firm, ripe bananas
4 tbsp granulated sugar or honey
Salt to taste
Directions
Slice bananas into coins. You can play around with the shape, making either coins or slicing on a bias.
Over medium heat, heat a medium saucepan.
On a plate, pour the sugar and coat the banana slices evenly.
Place the bananas onto the pan and gently cook until golden brown (about 3-4 min/side). If you used honey, use low heat to avoid early burning. The key is to get the bananas soft without burning the sugar.