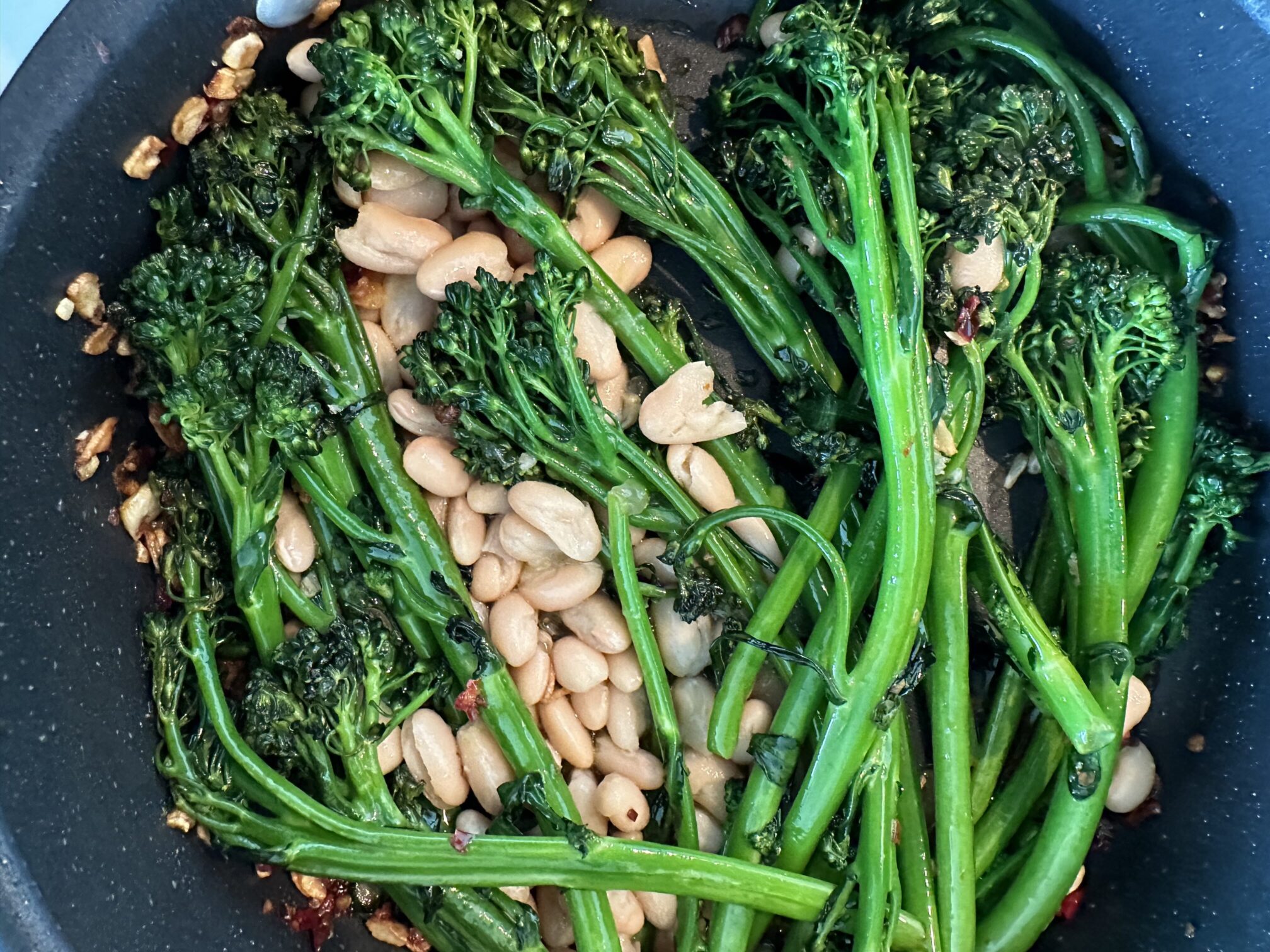 With warmer, spring-like weather, I can finally look forward to bringing meals outdoors. And what better way to do that other than a big platter of crisp, lemony broccolini?
Although I don't have broccolini readily available in my garden yet, these veggies are incredibly versatile and delicious. To make this a heartier dish, I added cannellini beans to the party. I brighten everything up with a healthy squeeze of fresh lemon juice, add some spice with Calabrian chilis, and sprinkle crunchy, brown garlic over the top. Serve this with a thick slice of sourdough, and you're golden!
You can serve this hot or cold. The perfect picnic or gathering dish!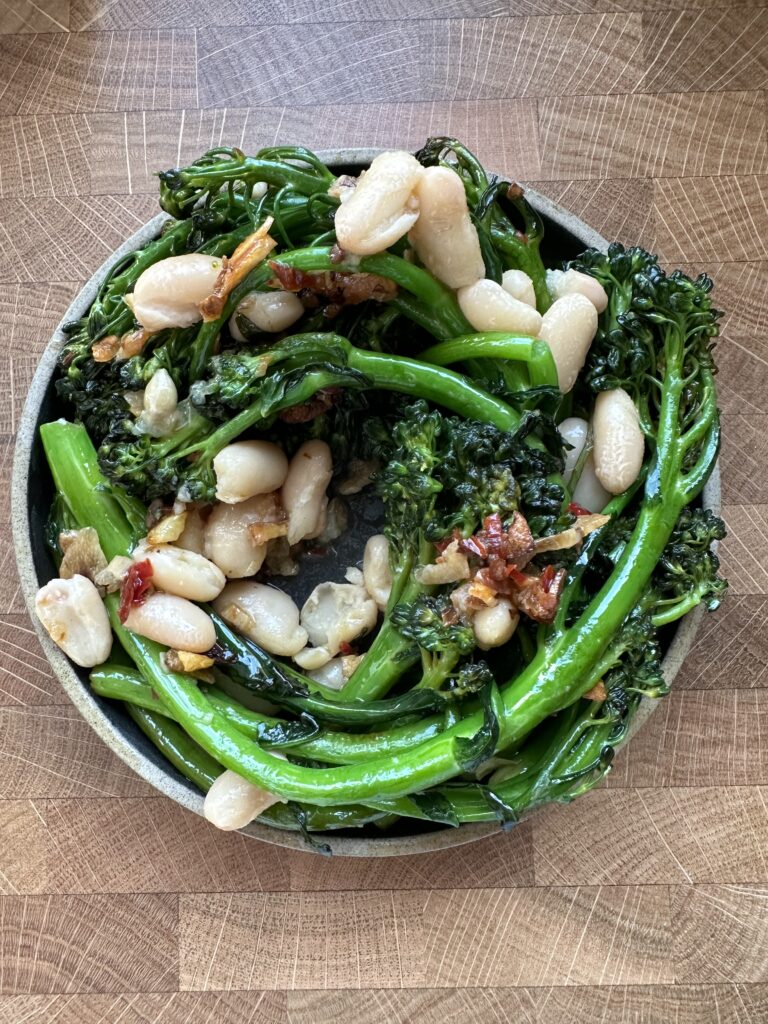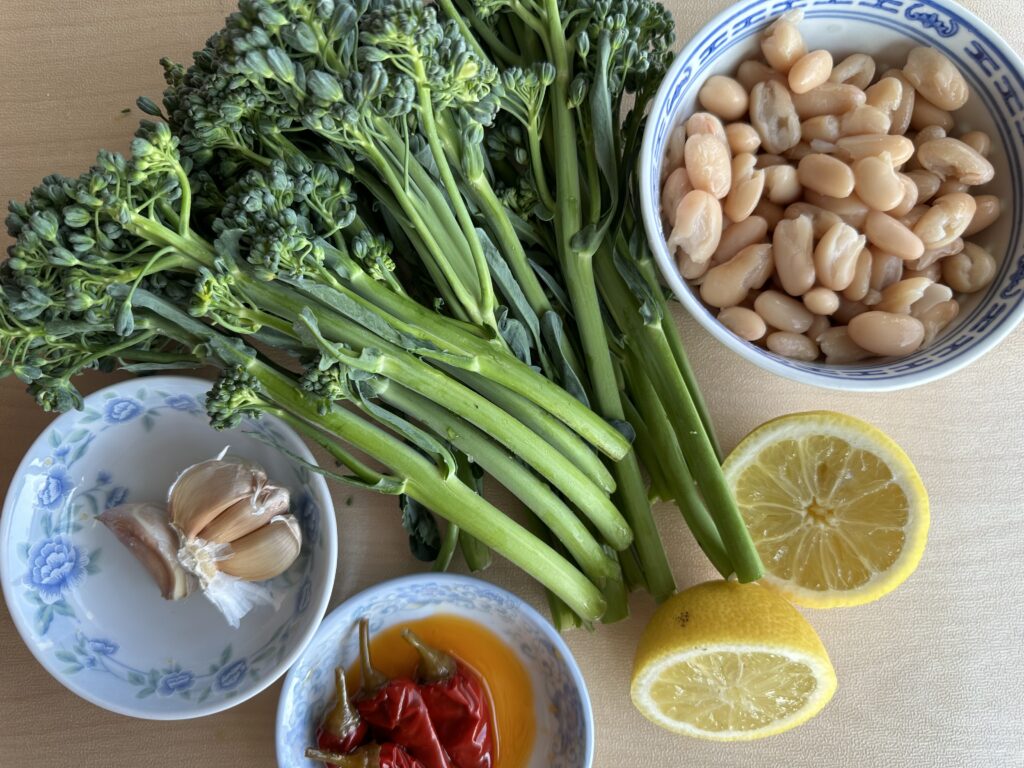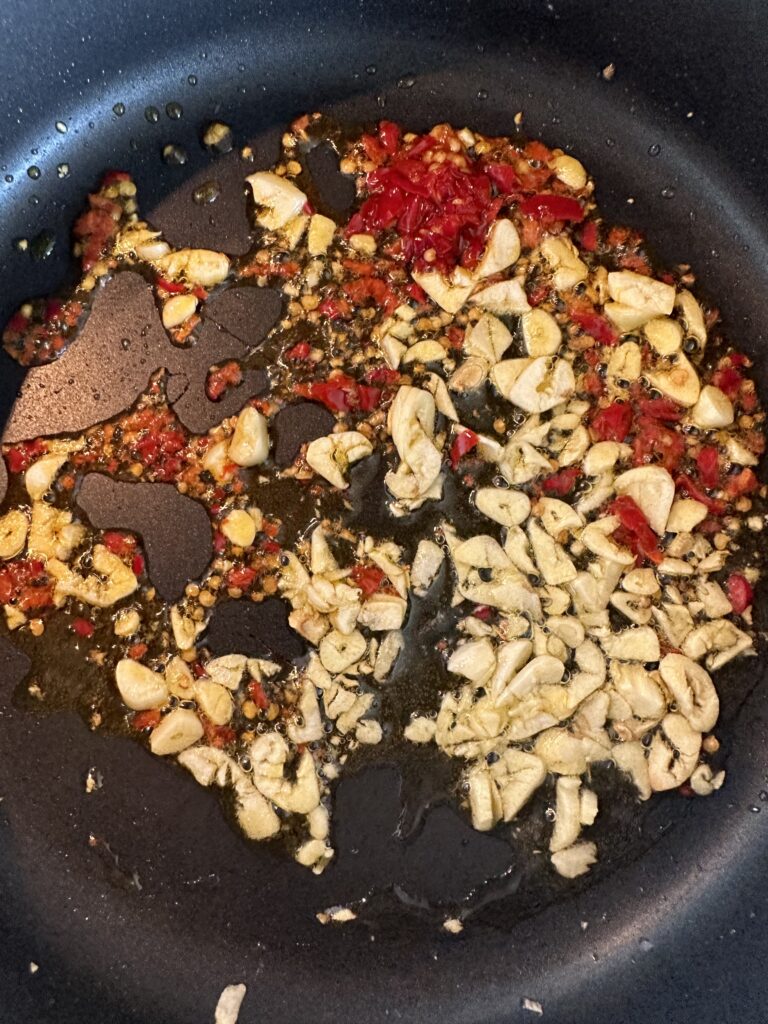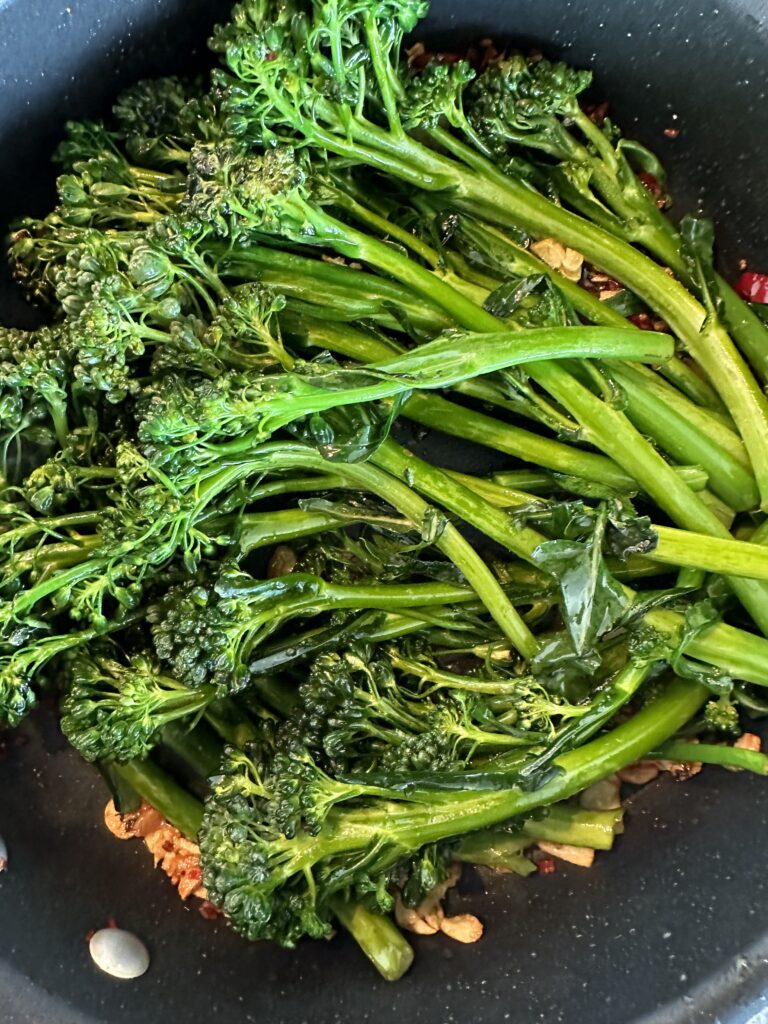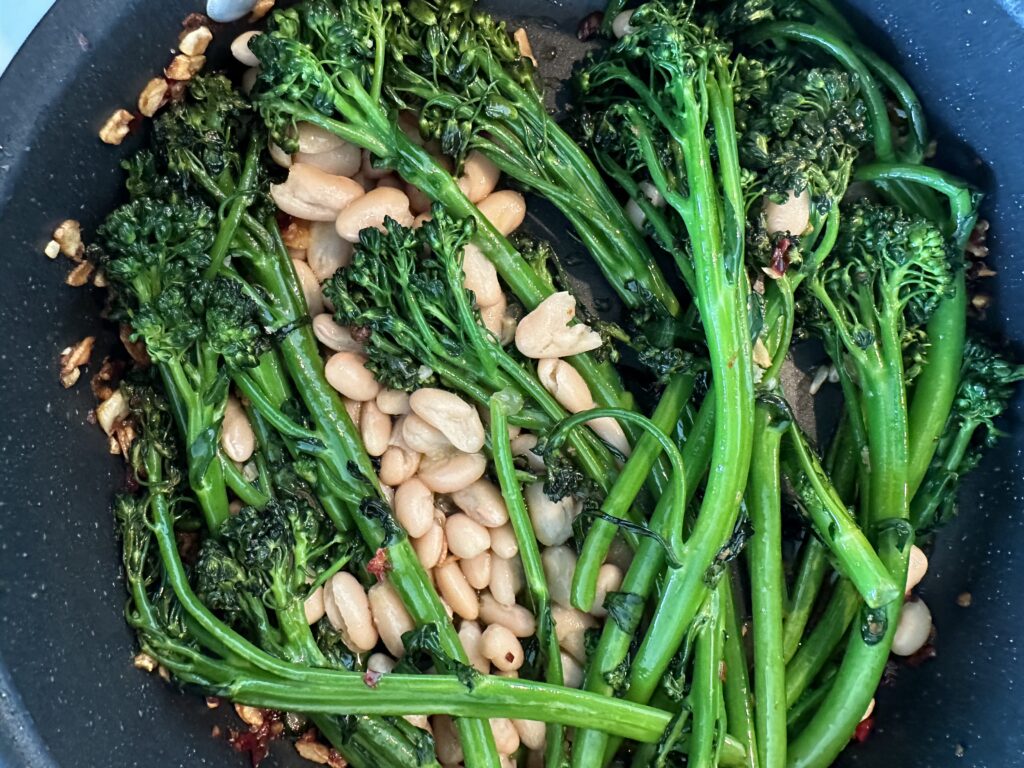 Ingredients
4 tbsp olive oil
4 cloves garlic, chopped
4 Calabrian chilis, chopped
2 small bunches broccolini, washed
1 cup cannellini beans, rinsed and drained
Juice of 1/2 lemon
Salt and pepper
Bread (optional, but not really!)
Directions
Heat olive oil on medium heat and add chopped garlic and Calabrian chili. Sauté for 2 minutes.
Add washed broccolini to the pan. Cook undisturbed for 3 minutes and flip, another 3 minutes. You don't want to kill the broccolini and its vibrant green color!
Add rinsed and drained cannellini beans. Add lemon juice. Season with salt and pepper to taste. Stir until just combined.
Serve with a thick slice of sourdough bread (my fave) and enjoy!