Summer's in full swing, and my pantry and fridge definitely reflect that. When I think of summer meals, I think of gatherings, chilled dishes, and picnics. A picnic staple is pasta salad. And I can't think of a better way to showcase what's in season: asparagus. After June, asparagus goes out of season, so now's a good time to get your fresh asparagus fix. Cherry tomatoes add a burst of brightness, and they're also in season! The lemon-olive oil dressing brings the whole dish together: a great mix of bright, savory, and fresh. This recipe is a great make-ahead dish that you can serve at room temperature or chilled.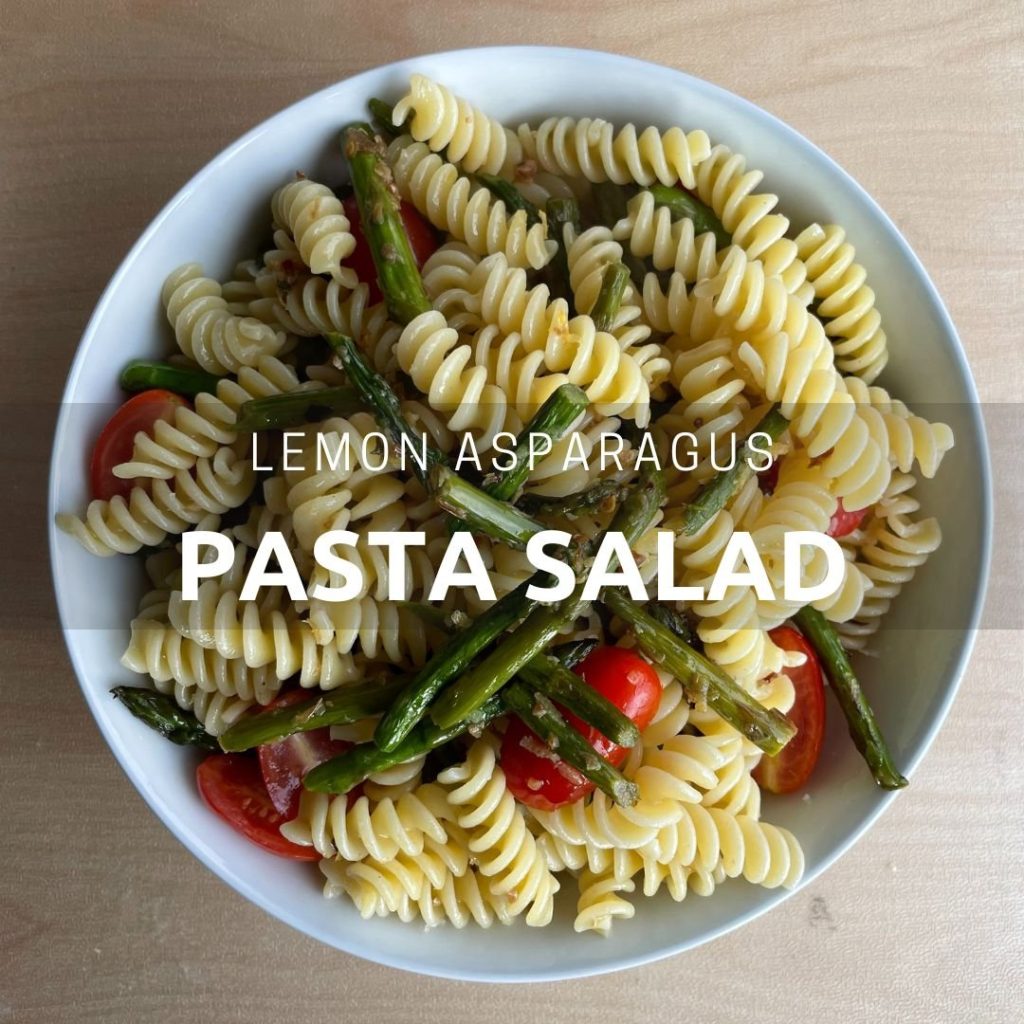 Ingredients
16 oz dried pasta
1 bunch asparagus
1 pint grape or cherry tomatoes
1/2 cup olive oil
4 cloves garlic, minced
2 lemons, juiced and zested
2 tbsp mustard
Pinch of red pepper flakes
Salt and pepper, to taste
Parmesan, to garnish
Directions
Cook pasta according to the manufacturer's instructions. Set aside and chill.
Cut asparagus into spears and blanch quickly in boiling water, 1-2 minutes. Remove from heat then run under cold water or put in an ice bath. This will preserve the beautiful green color.
Slice tomatoes in half. Set aside.
In a large saucepan, heat olive oil until shimmering. Add garlic and red pepper flakes, letting them fry, 1 min. Key step because it really brings out the garlicky, spicy flavor!
Mix the olive oil mixture, mustard, lemon juice, and zest together in a bowl. Add salt and pepper to taste.
In a separate big bowl, combine the pasta, asparagus, tomatoes, and sauce together. Garnish with freshly grated parmesan. Chill and enjoy!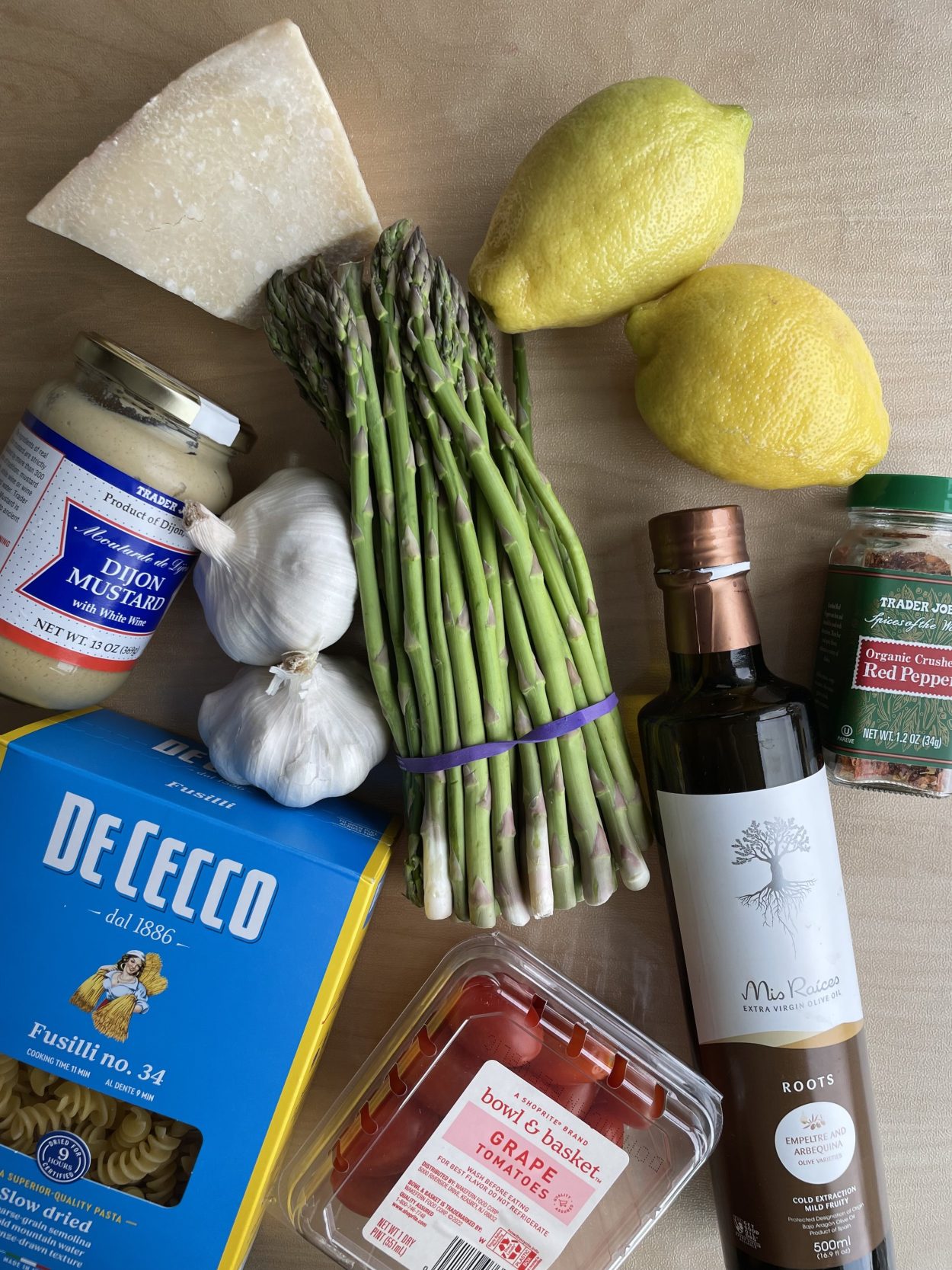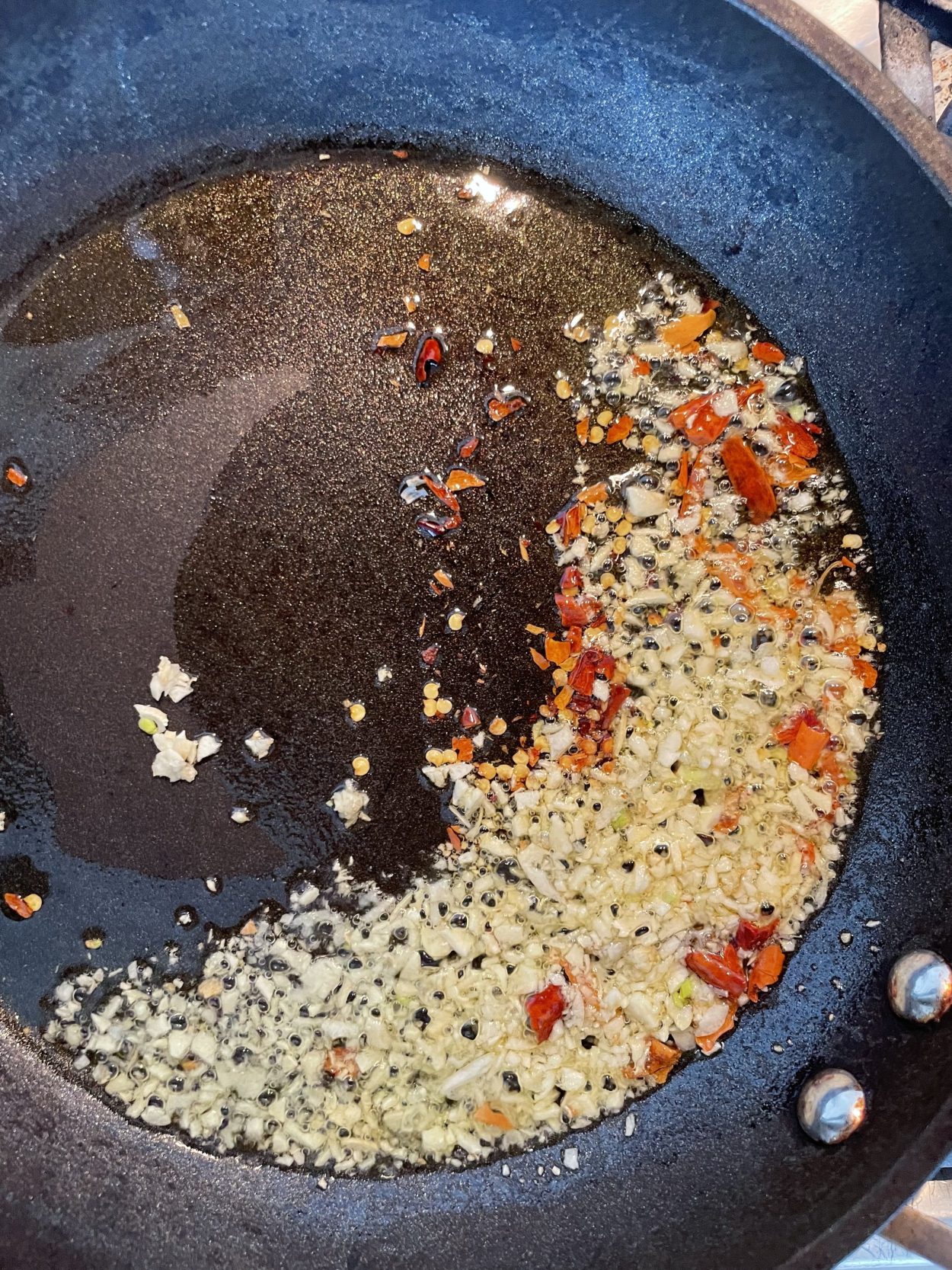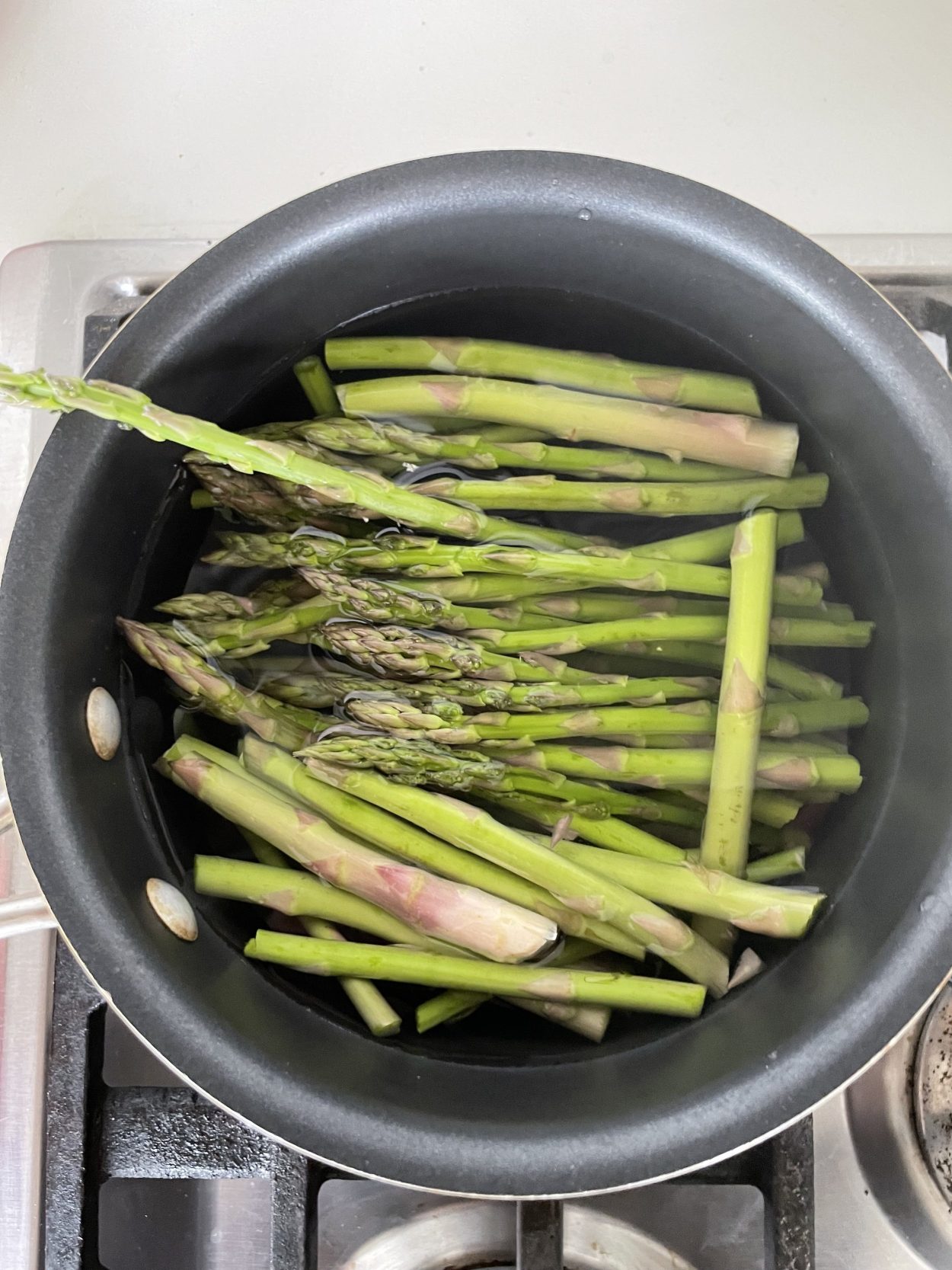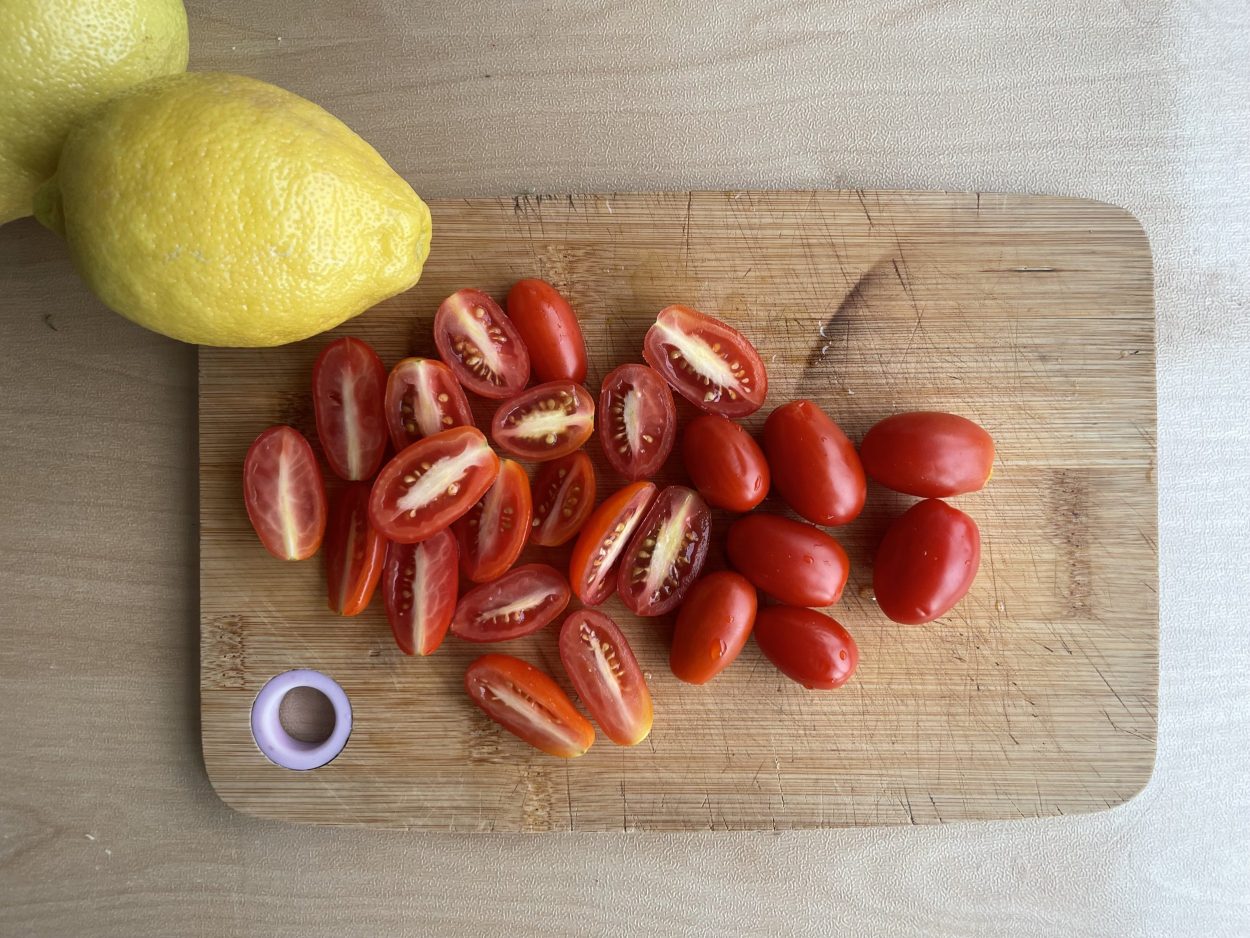 Homemade Mint Chocolate Chip Ice Cream
Next Post