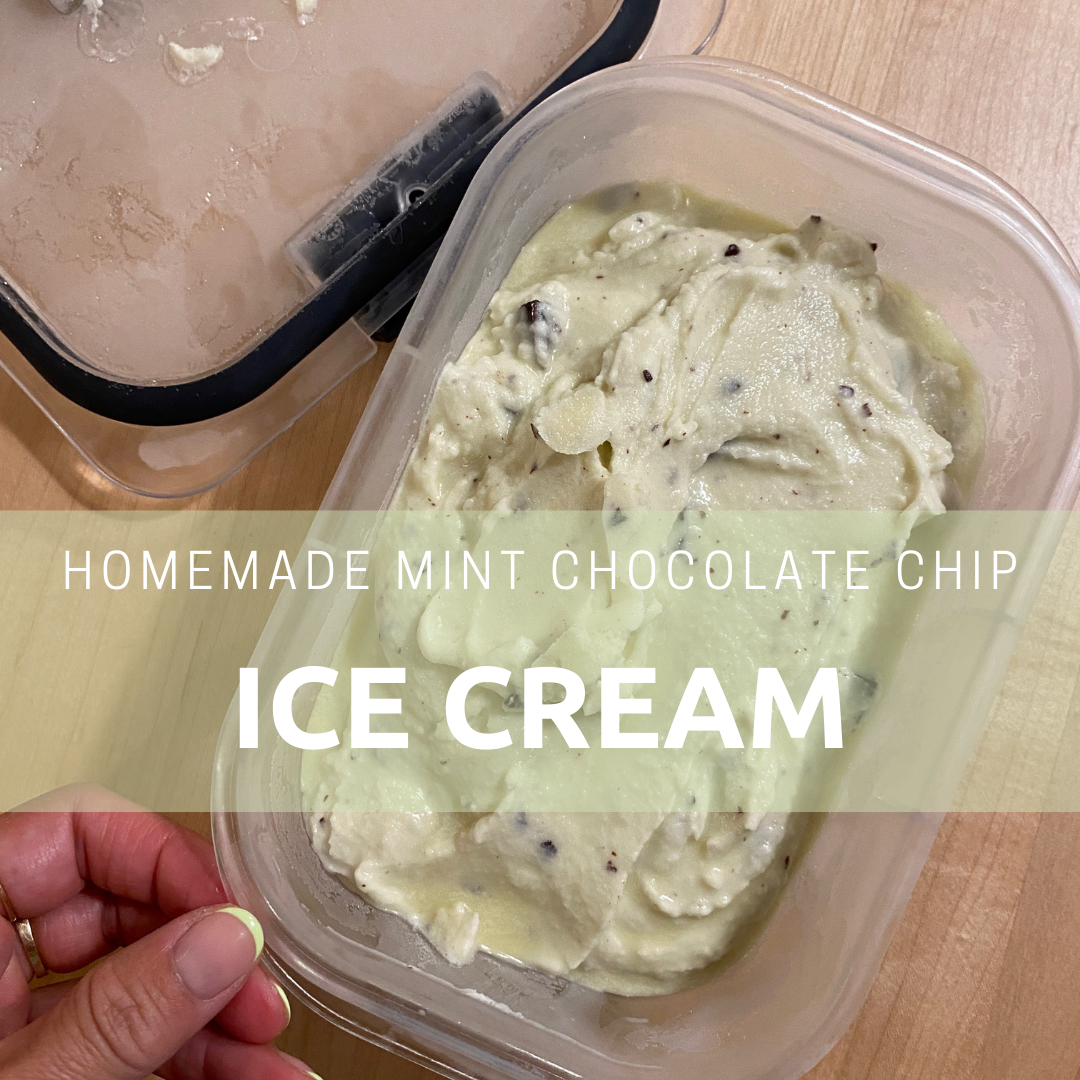 Mint is one of my favorite herbs to grow in the summertime because it adds so much flavor to so many recipes. From lemonades to salads, adding mint gives almost any dish a quick burst of summer-y flavor. SO when I received an ice cream maker as a gift I knew exactly which flavor I wanted to try first. Mint in the garden can also grow like a weed, so there is plenty of it. For this recipe, you'll need 2 cups of fresh mint leaves. This recipe does take two days, so it's not quick, but it IS easy. Many ice cream recipes require egg yolks or xantham gum, but this one leaves both of those ingredients out, and it was still incredibly creamy and an amazing refreshing sweet minty flavor!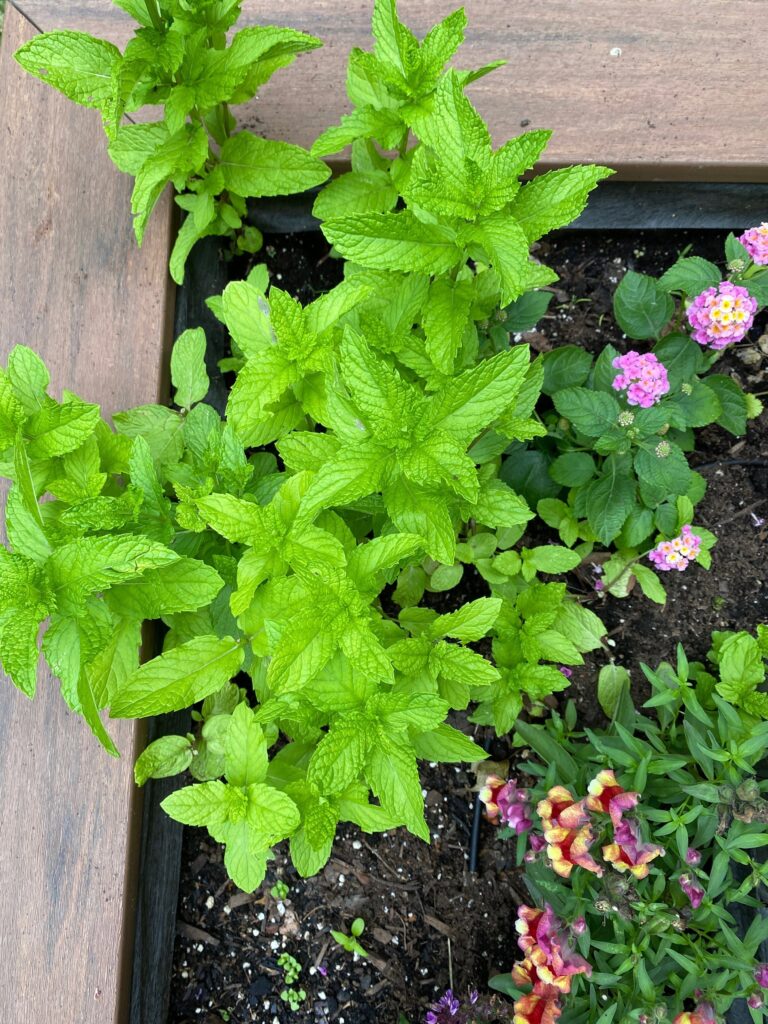 Ingredients
1 cup whole milk

3/4 cup granulated sugar

2 cups heavy cream

2 cups of fresh mint leaves

4 oz semi-sweet chocolate bar, chopped into tiny pieces

Pinch of salt
Directions
Put the milk, salt, sugar and heavy cream in a pot and heat over medium-low heat, stirring often, until everything combines. Add the fresh mint leaves and stir until they are all wilted in the hot milk. Turn off the heat, cover the pot and let the milk/mint mixture return to room temperature. When it hits room temperature, chill overnight in the fridge.

The next day, using a strainer, strain the mint leaves out of the milk mixture. It is okay if there are little pieces of mint leaves in the liquid.

Following the directions of your ice cream maker, pour the liquid into the ice cream maker, and let it churn for about 20-25 minutes.

During the last few minutes add the chocolate pieces into the mixture.

Transfer the ice cream into an airtight container, and freeze for 2-3 hours. (This is honestly the hardest part ha!)

Enjoy!