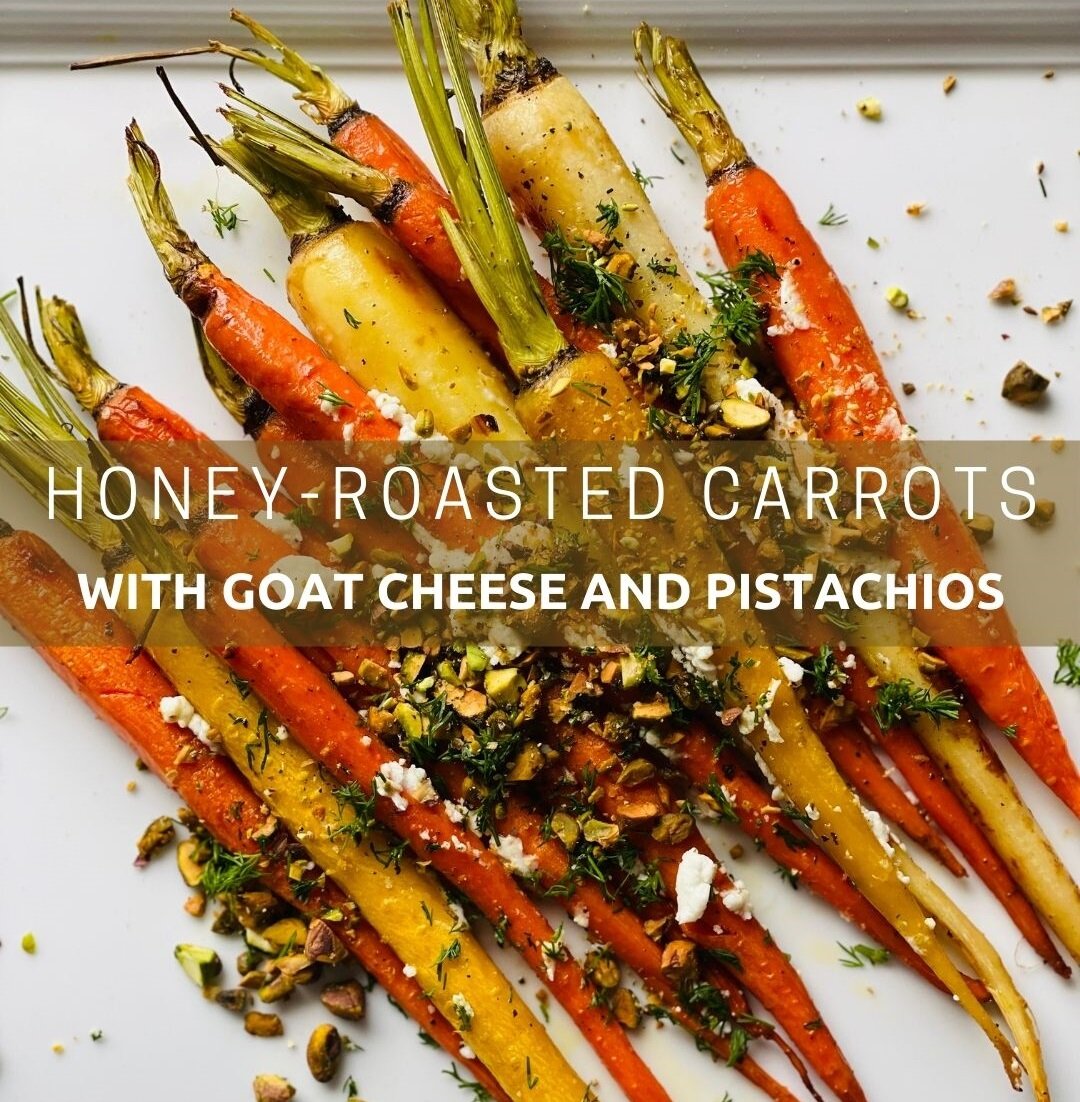 One of my favorite things to do on a fall weekend is head to the local farmers markets to support the great work that they do. Carrots, no matter what the color, are at their peak freshness right now- go rainbow carrots! Here's a simple way to dress them up for a quick side that promises to impress.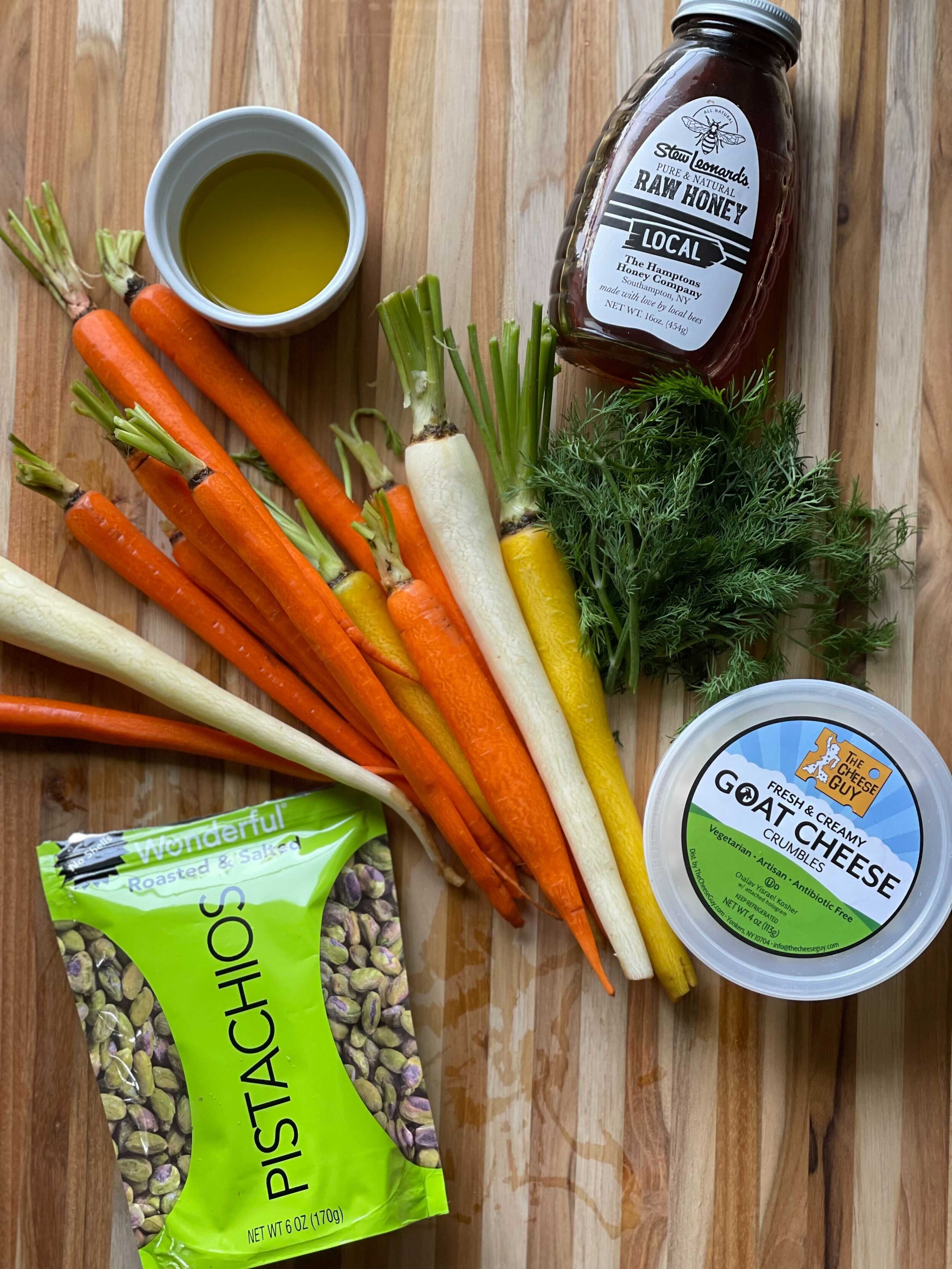 Ingredients
2 bunches Farmer's Markets carrots
2 tbsp extra virgin olive oil
1 tbsp honey or agave
1/8 c finely chopped pistachios (see notes)
crumbled goat cheese
salt and pepper to taste
fresh dill, chopped for garnish
Directions
Preheat the oven to 400F and line a large baking sheet with aluminum foil or parchment paper
Wash and peel carrots, leaving the tops (green parts) intact for presentation
Place the carrots on the lined baking sheet
Combine olive oil and honey in a small bowl, and drizzle mixture over the carrots
Sprinkle with salt and pepper
Roast carrots for 20-30 min until fork-tender. (Keep an eye on the carrots, as oven temperatures may vary.)
Remove carrots from oven and crumble as much goat cheese as you want. Return to oven for 3-5 min until the cheese starts to melt
Transfer carrots to a plate and garnish with fresh dill and chopped pistachios
Notes
Regular bagged carrots work well! But smaller, thinner carrots will give a faster roasting time.
I prefer unsalted pistachios to control the salt level.
Feel free to substitute "hot honey" or add paprika/chile to your honey!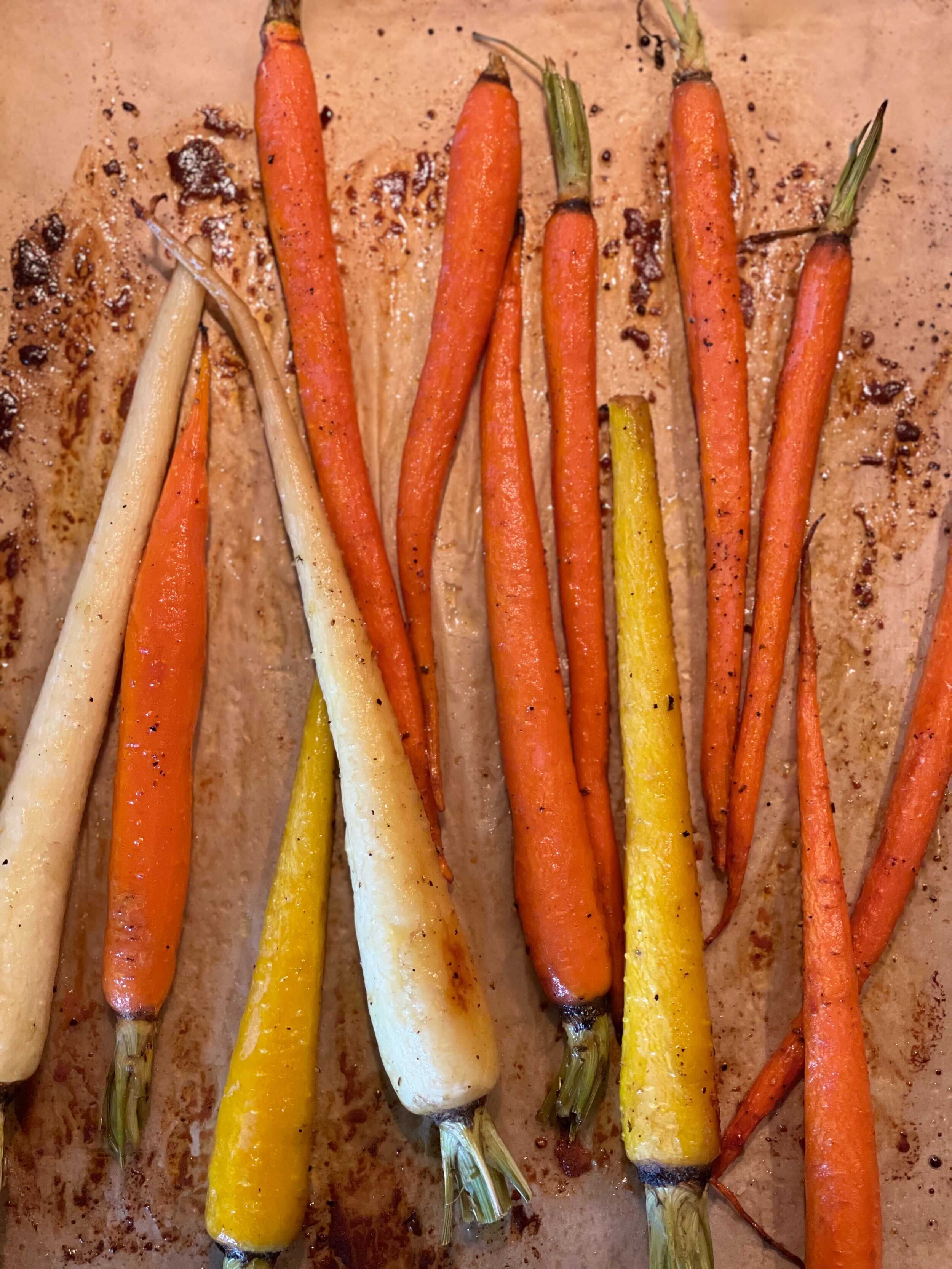 Salmon Grain Bowl with Sesame Ginger Sauce
Next Post