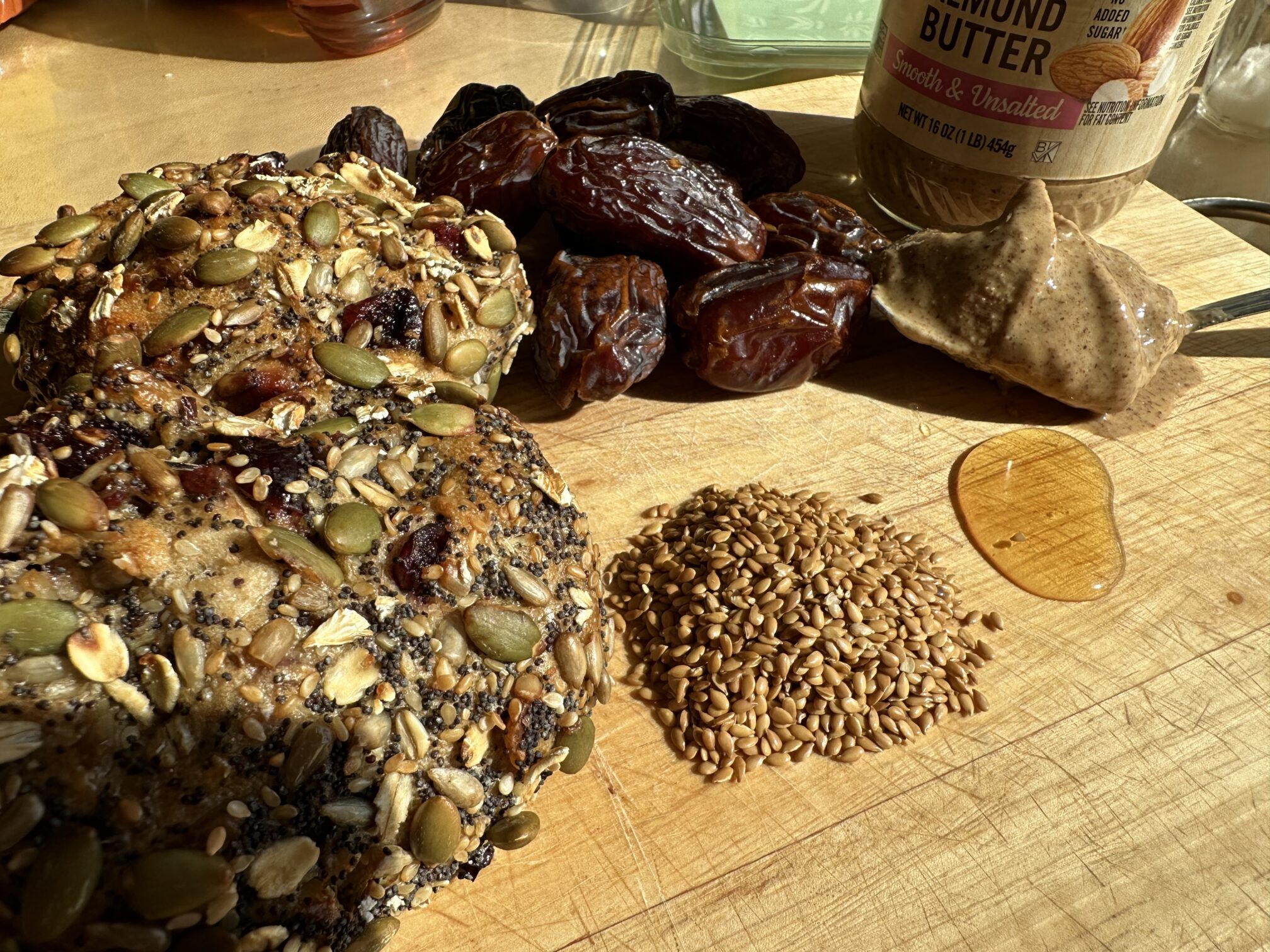 Packed lunches describe my childhood well growing up on Martha's Vineyard. Most days, I'd have traditional Taiwanese dishes that my mom prepared me (read all about it in my book). On occasion, I would share PB&Js with my friends: I can still remember our sticky fingers alternate between tiny cartons of milk, cups of cut canteloupe and grapes, and these simple sandwiches. Nostalgia!
Now as an adult, I still love the simplest PB&Js with their ultrasmooth peanut butter and sweet grape jelly. But with more mature tastebuds, I wanted to give this a twist. I've experimented with a number of natural nut butters and jam alternatives, and I'm excited to finally share one of my favorite versions.
How about almond butter and dates? Yep, I told you this was a "grown up" PB&J! I prefer almond butter for its nuttier, richer flavor. The salted, smooth version is reminiscent of the good ol' days plus has a more savory profile. Instead of jam, I layer pitted dates onto bread, making sure each bite has the perfect ratio of nut butter to fruit. Adding a drizzle of honey and sprinkle of flax seeds ties everything together. If you can't find dates, you can try fresh figs. Both fruits are delicious.
We can't forget about the bread. While there's nothing wrong with white Wonder bread, I love a grainy canvas for this sandwich. When I visit my local bakery, I pick up their signature muesli roll, which is sourdough studded with hazelnuts, seeds, and cranberries. Ezekiel or sprouted bread works just as fine too. A childhood classic revisited- Just need to grab a carton of milk now!
Ingredients
Hearty bread (Muesli, Ezekiel, whole grain)
3 tbsp almond butter
2 tbsp flax seeds
5-6 large dates, pitted and halfed
Honey or agave
Directions
In a toaster or skillet, toast both pieces of bread until golden.
Layer almond butter, flax seeds, dates onto bottom half.
Drizzle with honey.
Top with other half. Enjoy!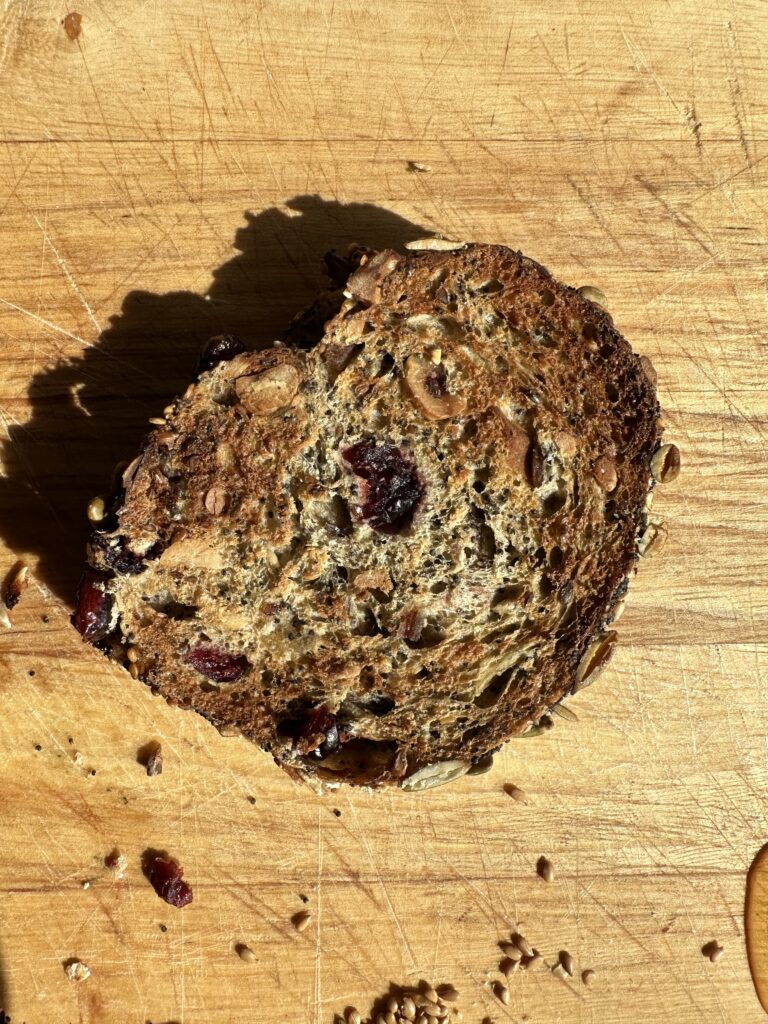 Classic Open-Faced Tuna Melt
Next Post