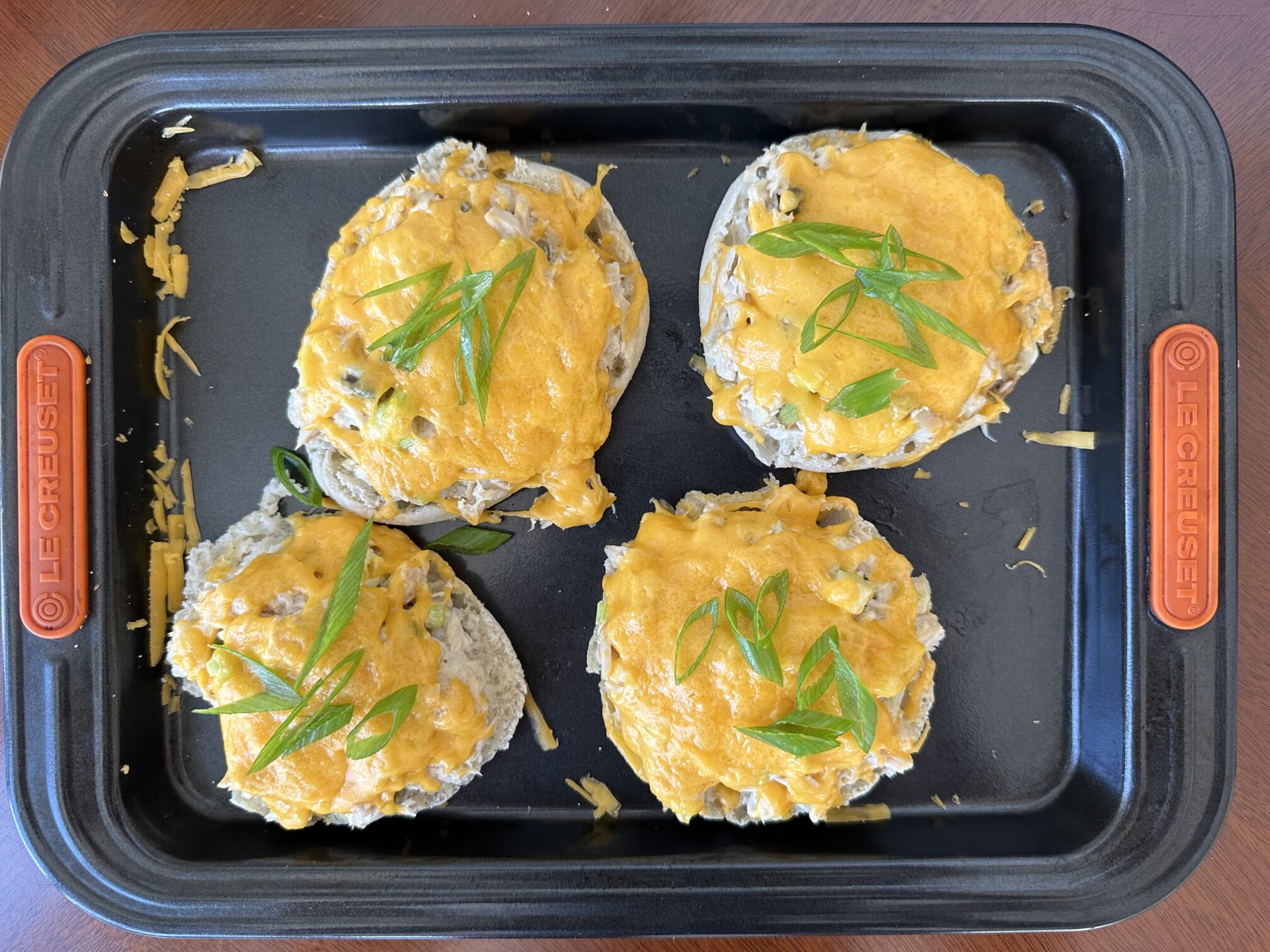 Tuna salad is a tried-and-true: It's seen me through seemingly-endless college nights, my first few days in New York City, and even now in 2023. Tuna salad's been there for me! So I always get a little nostalgic when I think about this classic.
Tuna salad is a staple in my house because I've got all the ingredients ready-to-go: Canned tuna, capers, celery, onion, fresh herbs, lemon, and mayonnaise. Briny capers and bright lemon gives canned tuna a breath of life, and veggies give everything a much-needed crunch. I've experimented with olive oil and mayonnaise alternatives in the past, but nothing beats this ingredient: creamy mayo brings everyone together in this delicious, happy party. After simply tossing everything in a big bowl, voila: You've got a meal right there.
Here, I take this salad a (tiny) step further and dress it up with some cheddar cheese and English muffin. Who doesn't want a classic, open-faced tuna melt on any weekday? This tuna salad is good in the fridge for up to 2-3 days, so you can make a double batch and use the second portion whenever you're hungering for another tuna melt. This recipe is also good with crackers or over leavy greens. Let me know how you prepare your favorite tuna salad!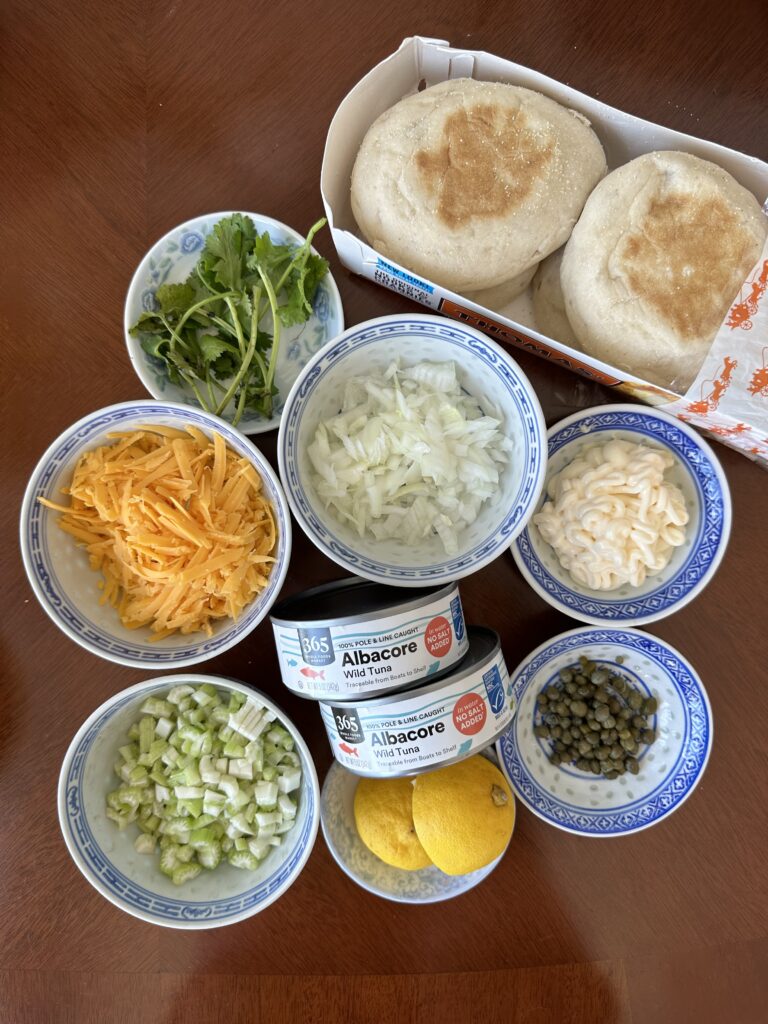 Servings:
2 (4 open-faced sandwiches)
Ingredients
2 English muffins, buttered on the cut side
10 oz (2 tins) canned tuna
2 tbsp capers, drained
1/2 onion, finely diced
1 stalk celery, finely chopped
Parsley
Juice of 1 lemon
1/2 cup mayonnaise
Salt and pepper to taste
4 oz sharp cheddar, grated
Directions
In a skillet, lightly toast the English muffins, cut-side down, about 2 minutes. Remove from heat. You can also do this in a tray like I've done below.
In a bowl, mix the tuna, capers, red onion, celery, basil, parsley, lemon juice, and mayonnaise until just combined. Season with salt and pepper to taste.
Divvy up the tuna salad into four equal portions onto each English muffin half. Top with cheddar cheese.
If using skillet, return to it with 1 tbsp water. Cover with lid and cook for 2 minutes until cheese begins to melt. If using toaster oven, toast for 4-5 minutes until the cheese is bubbly.
Garnish with extra lemon and serve. Enjoy!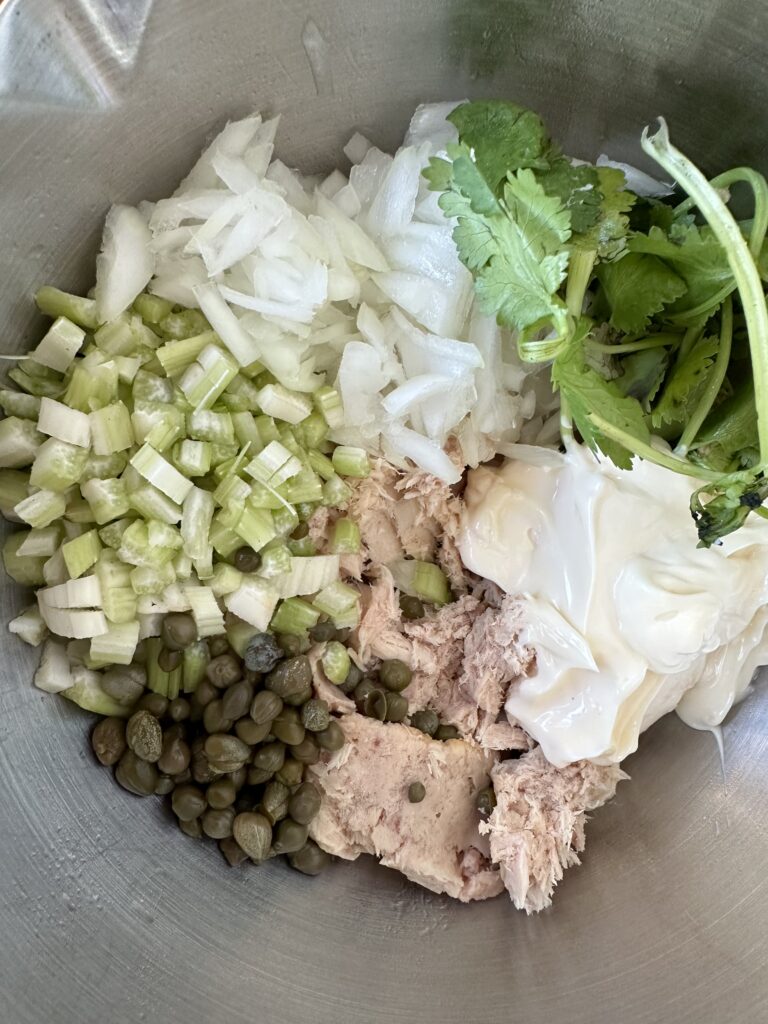 Toasted Coconut and Berry Trifle
Next Post