Last month, I developed a few "no-cook summer" recipes for those hot, humid days. And this month, I've made two grill-inspired recipes! Cheers to the best of both worlds.
Since moving out of New York, I've been trying to recreate recipes from some of my favorite restaurants in the city. One of them is a grilled prawn salad: it's sometimes hard to capture the essence of eating in the big city, but the flavors are here!
In line with the charred eggplant dip, I also added feta to this romaine and lettuce base. Roasted red peppers add a sweet note, while the grilled prawns add a good amount of protein and "umami." Vegetarian? Nix the seafood for grilled tofu or tempeh. Vegan? Omit the feta for a cashew-based cheese. So many substitutions- why I love salads!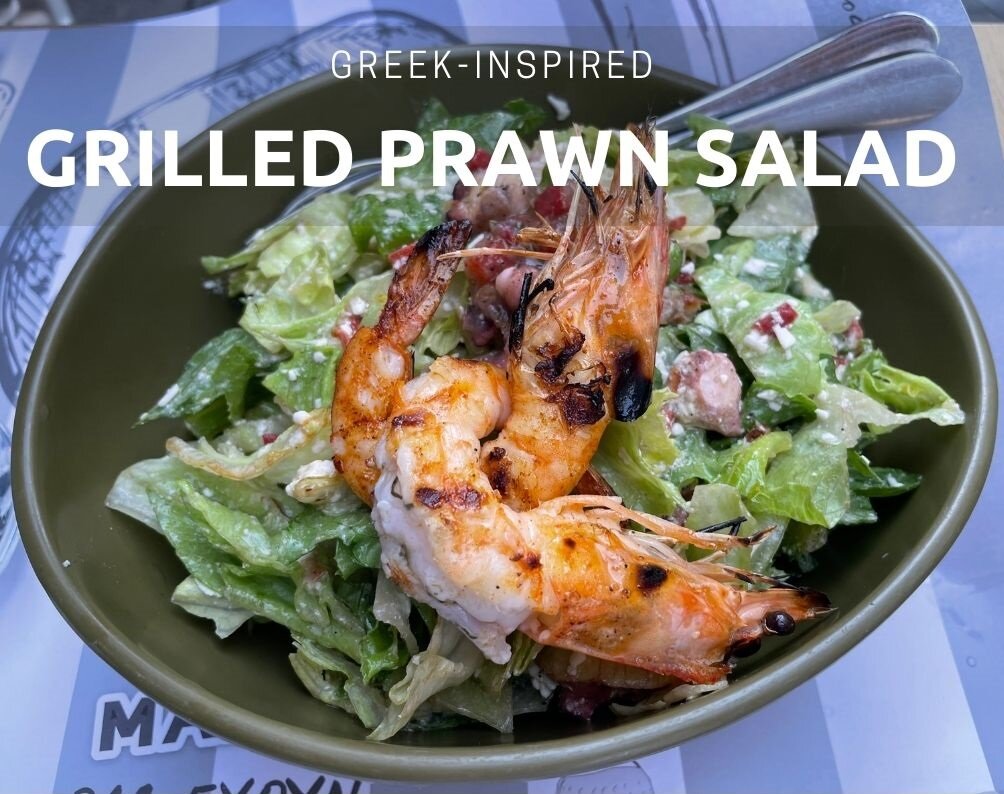 Ingredients
12 oz bag of greens of your choice, washed
6-8 prawns, or as many as you like!
1/2 small red onion
1/2 jar of roasted peppers
1 lemon, juiced and zested
1/2 olive oil
1/4 cup feta cheese
Salt and pepper to taste
Directions
Wash your greens! No matter what the packaging says, I wash them just to be sure 🙂
Clean your prawns/shrimp: you can ask your local store to do this, buy pre-cleaned shrimp, or DIY. For this recipe, I kept the shells on while grilling for easier cleanup
On a medium flame, add the shrimp and cook for about 45 seconds on each side. Depending on the heat, it may take more time- be careful not to overcook them, as they may become rubbery! It took me a few times to nail down the precise time
Chop the onion and toss with the greens. Add a handful of roasted peppers too
Combine the olive oil and lemon juice and whisk vigorously. Add salt and pepper to taste, and drizzle over the salad
Mix in the feta, being careful not to crumble it too much
Plate the prawns and admire your work
Cool & Crunchy Asian Cucumber Salad
Next Post